The Perfect Summer Party with S'mores!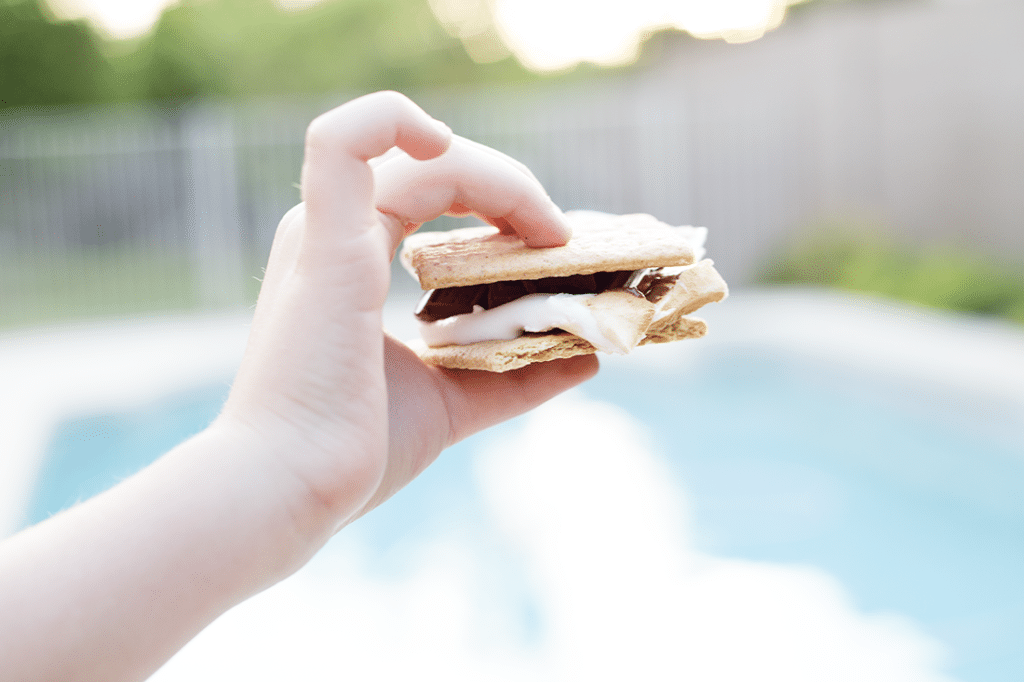 Growing up, my family spent a lot of time camping. We lived near the mountains, and it was a cheap getaway my large family could easily enjoy together. And you'd better believe every time I heard the word camp my immediate question was "BUT WILL THERE BE S'MORES"? My attitude towards the entire outing was determined by the answer to that question. Camping just meant there had better be my favorite dessert if it was truly supposed to be a time of enjoyment. That's why I'm thankful to HONEY MAID Grahams, JET-PUFFED Marshmallows, and HERSHEY'S Milk Chocolate for sponsoring this post and being a dream collaboration for me!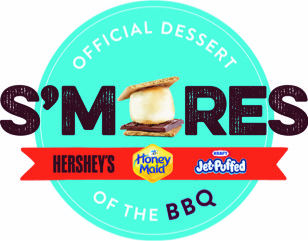 I may not live at the base of the mountains anymore, but that doesn't mean S'mores are any less a part of my life now. I always look at them as a viable option for a family get-together dessert and activity, as something to spruce up date-night, and as a dessert that can easily be made to make a holiday, like 4th of July, or family reunion more fun and enjoyable. If there's a BBQ involved, S'mores should be on the menu.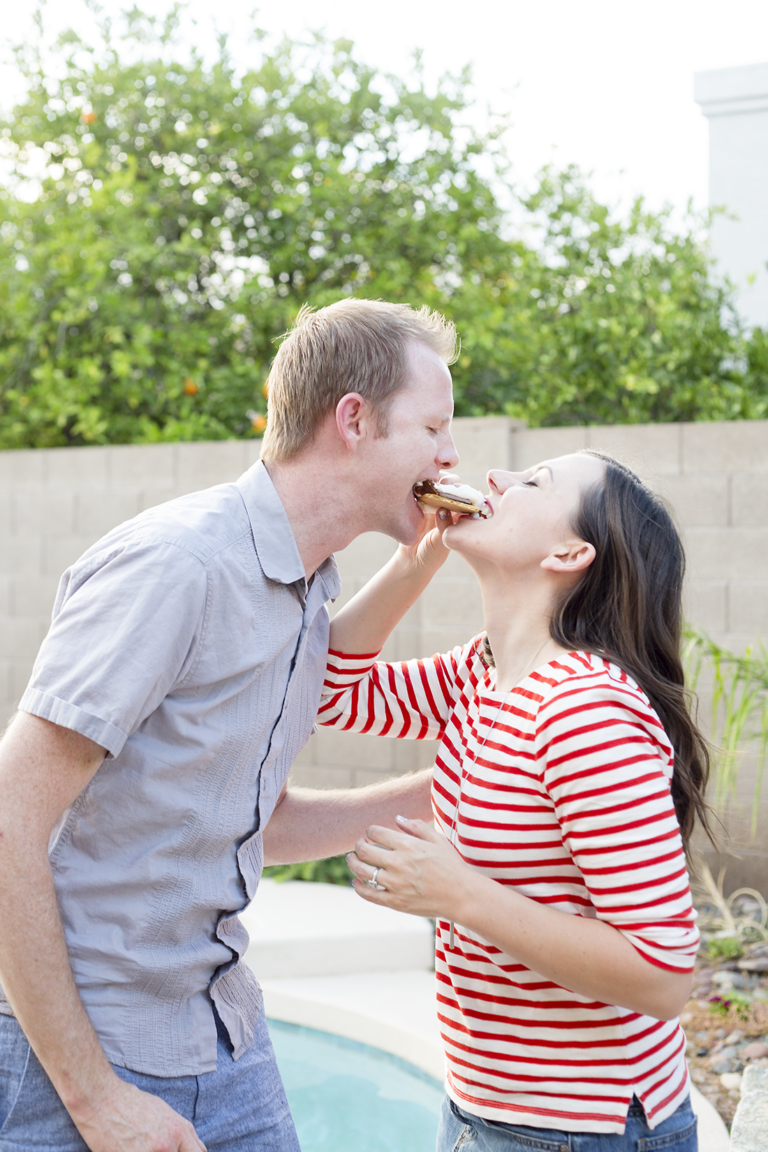 Perhaps being from a large family and marrying into an even larger family has molded my entertaining style, but I'd definitely label it as "The more the merrier." I'm happy to welcome large crowds and try to make sure no one is excluded whenever possible. And S'mores are the easiest way to entertain a large group of people of all ages and know you'll have a major win.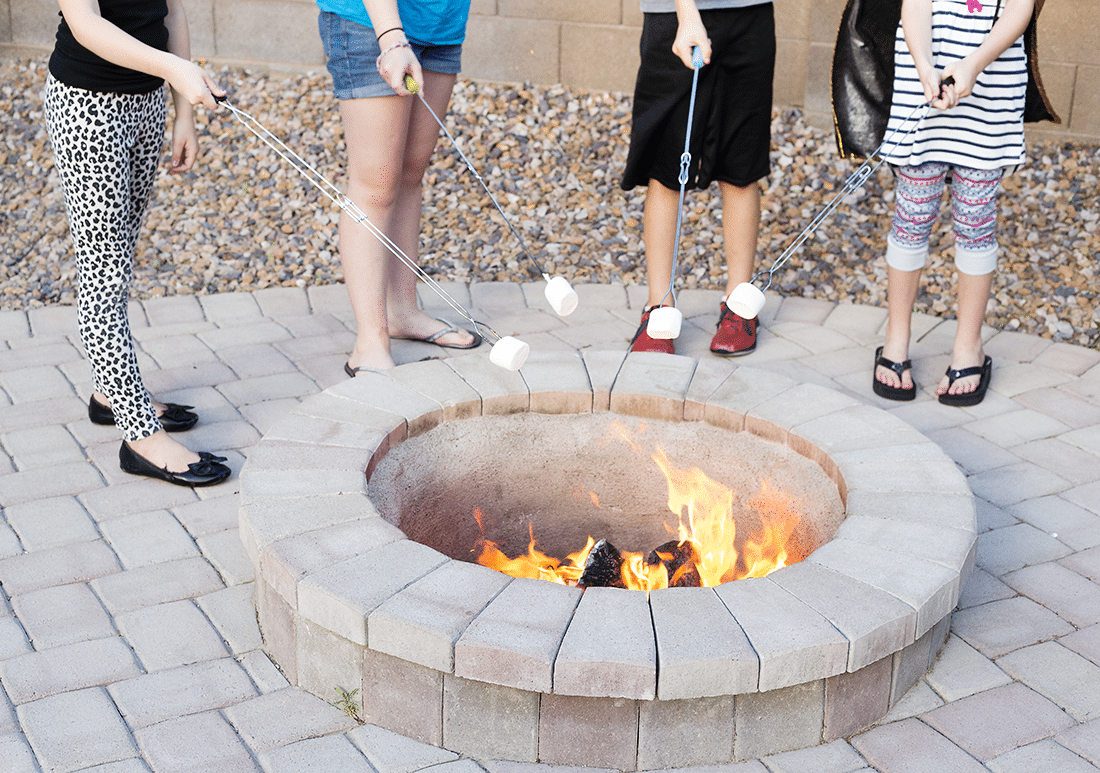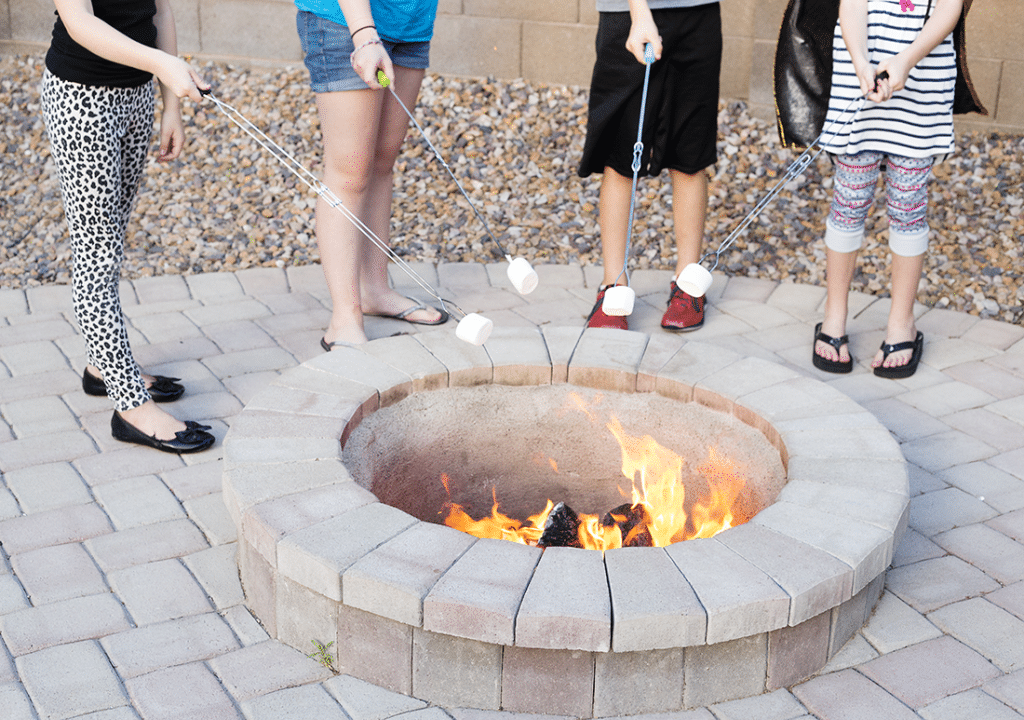 So, here's what we include for a gathering that includes the perfect S'mores:
HONEY MAID Graham Crackers
JET-PUFFED Marshmallows
HERSHEY'S Milk Chocolate Bars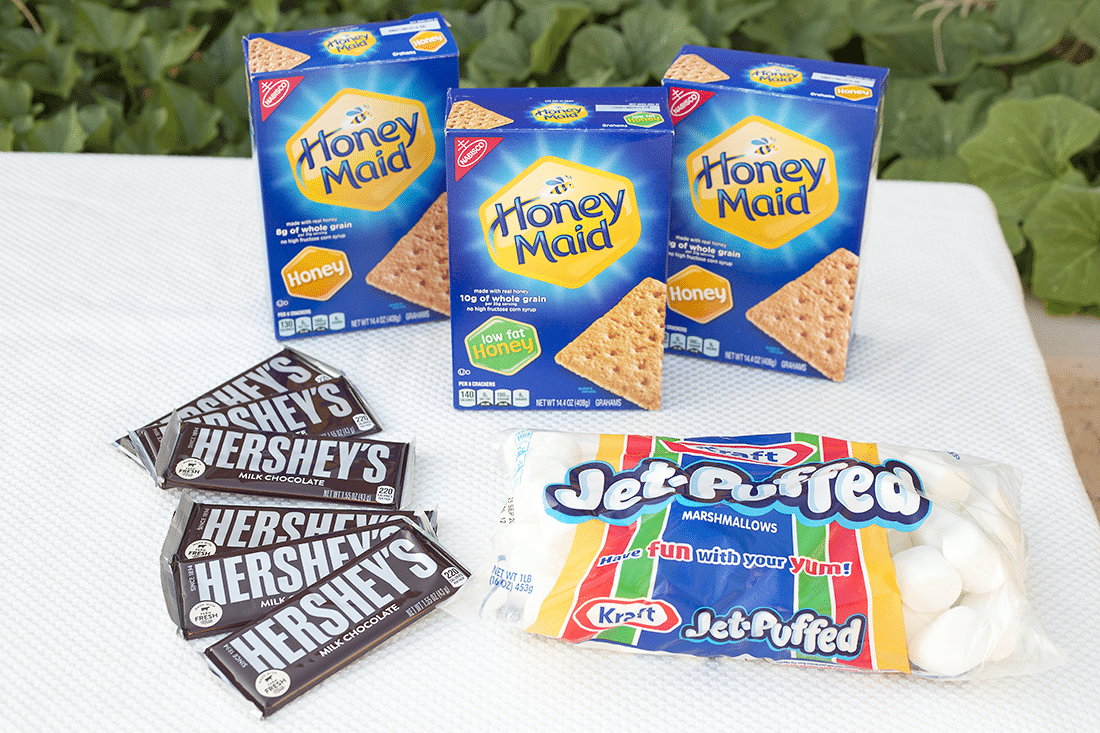 Those are the classics, the quintessential S'mores brand trio which joined together make sure the easiest – and tastiest – part of your backyard gathering is the grand finale. To celebrate S'mores as the perfect sweet treat for any cookout occasion, HONEY MAID Grahams, HERSHEY's Milk Chocolate and JET-PUFFED Marshmallows have named S'mores as the 'Official Dessert of the BBQ.' And I completely pledge my allegiance!
We plan enough for everyone present to enjoy their own  S'more, with a few extras in case any last-minute guests show up, because we want everyone to end on a happy note and want to come back for more at our next event.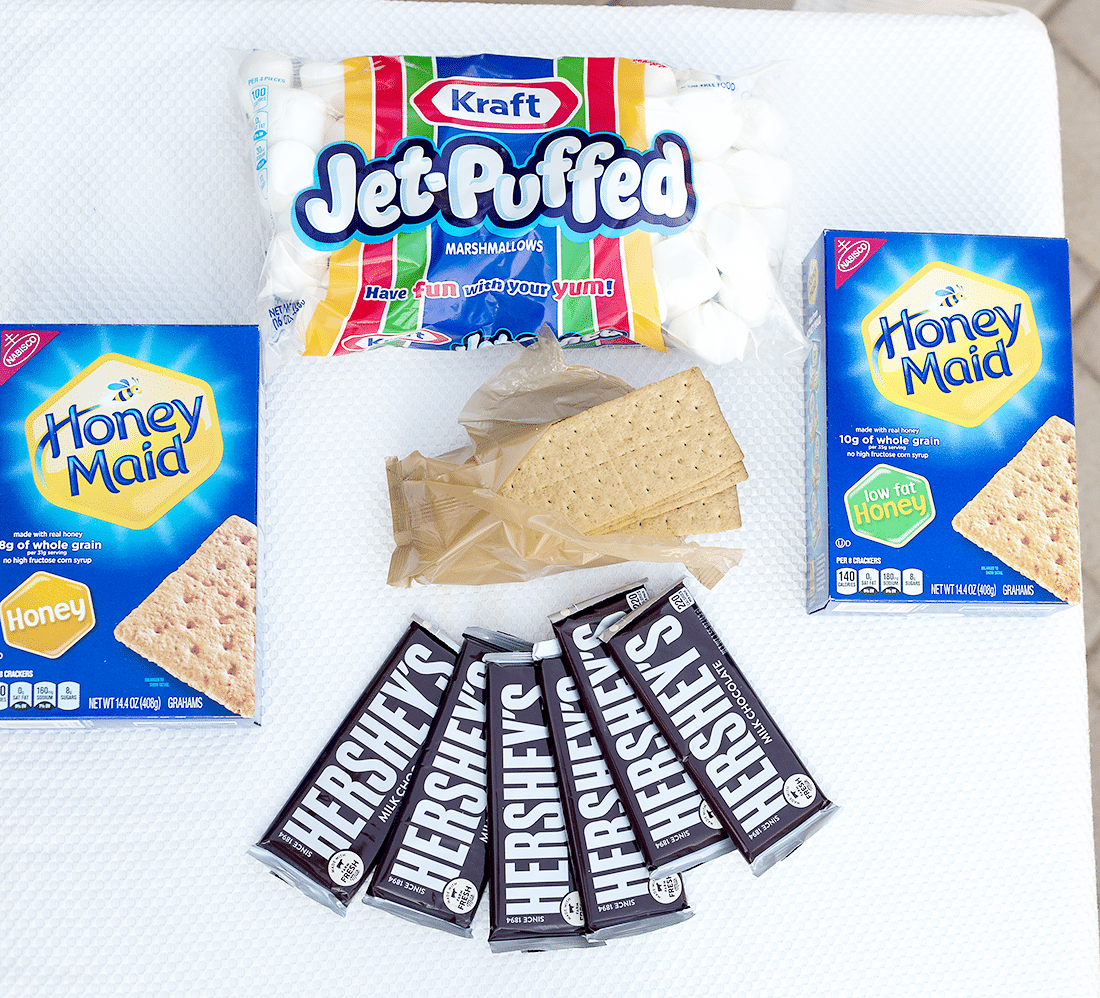 I love to slow-roast the JET-PUFFED Marshmallows to a golden perfection, and let the chocolate melt on my graham cracker while I do. This makes the perfect combination of texture and flavors in my book, and it only takes about a minute to set up and a minute or two to roast for utter S'more perfection.
And let me tell you, a BBQ dinner and S'mores around the fire pit or even over the grill is  the easiest way to win over all ages of S'mores lovers. I sincerely hope that my children grow to start asking me each time we announce we're going to a BBQ "BUT WILL THERE BE S'MORES?" and the quality of the event and their attitude towards it will be completely dictated by my answer.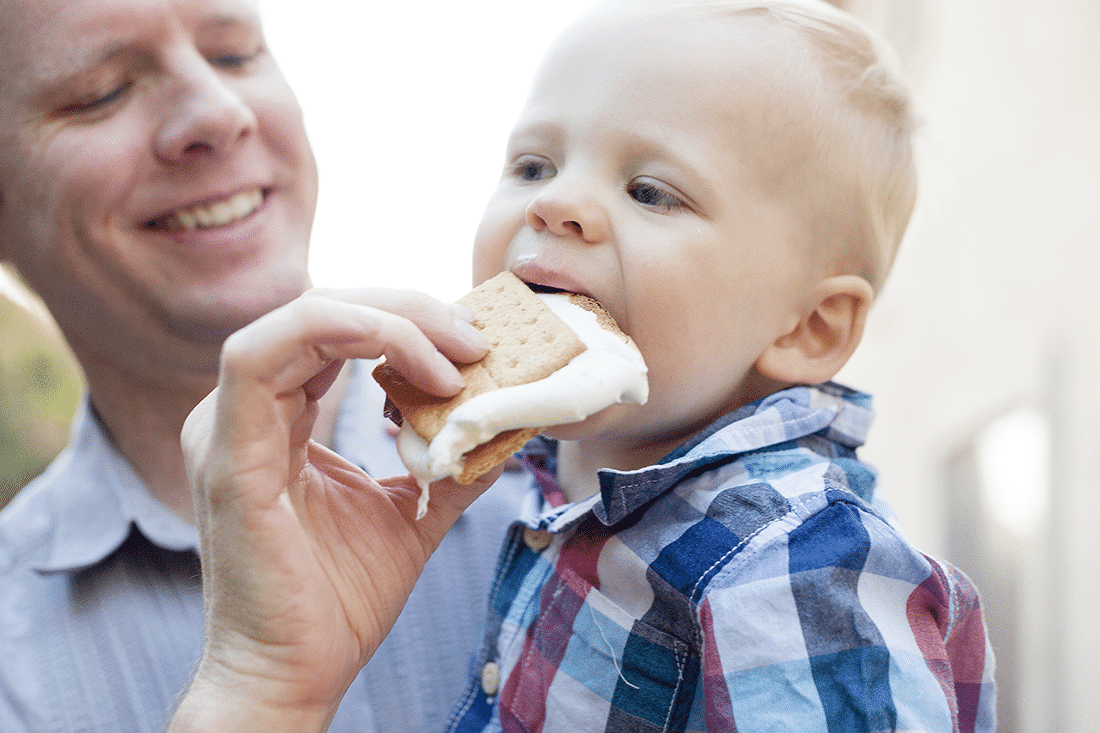 This is a sponsored post written by me on behalf of HONEY MAID Grahams, HERSHEY'S Milk Chocolate and JET-PUFFED Marshmallows.
Get 365 Date Ideas!
We want to help you have the best date nights ever! Grab this FREE printable with 365 date ideas, a date for every day of the year so you never run out of ideas!