Phone Shopping and Dinner
I know we're not the only ones who have such busy lives it's hard to squeeze in time for a date some weeks. This is a legitimate problem that we incur often. Jacob took on a subcontract position in his old industry on top of his normal job with a quick turnaround deadline. He wanted to do it, it's a chance to pick up some extra money, and he cleared the fact he'd be working two full-time jobs for a week and a half with me. I tried to be really sensitive and let him know we could cancel our Saturday plan, do a date on Monday or Tuesday instead so he could get more done on the weekend, but he reminded me that's not the rule, and that we'd be fitting in a date THIS week, even if it was short and sweet. The next morning I got a calendar notice to go to dinner and go phone shopping Friday night.
We've been on Androids that have been dying slow, painful deaths since a month in. We're into saving money and being frugal, I wanted to pay off my loans fast, and we decided to just deal with phones that drop half the calls, freeze often, won't turn alarms off, etc. etc. until we hit the new contract and hit some financial goals. It's seriously been over a year we were looking forward to November 2012 to make the big switch and get phones. I'm grateful for a husband who chose to squeeze in a quick date and was so aware of the excitement to get a new phone.
And so it was, the Whiting family went to the phone store and had already researched processors, ratings, ease of use, etc. and put in the order for the phones they had each decided on.
That's right, we became an Apple family overnight. I can honestly say I really am blown away by how fast, fun, and easy to use this phone is.
We went to Sauce to help me carb-load for my morning run. We often go to dinner and comment how sad it is when we see a couple on a date sitting and using their phones the whole time without talking  We ordered, sat down, and a few minutes later I looked up, and I said, "So we're one of those couples!" We decided to put down the new toys and actually talk about life for the hour we had before Jacob had to go back to work. We made sure to get some date pictures before banning the phone use for the night.
The broccoli and cheese bowl is fantastic, so great we each got our own and also showed off our new phone with our great dinner.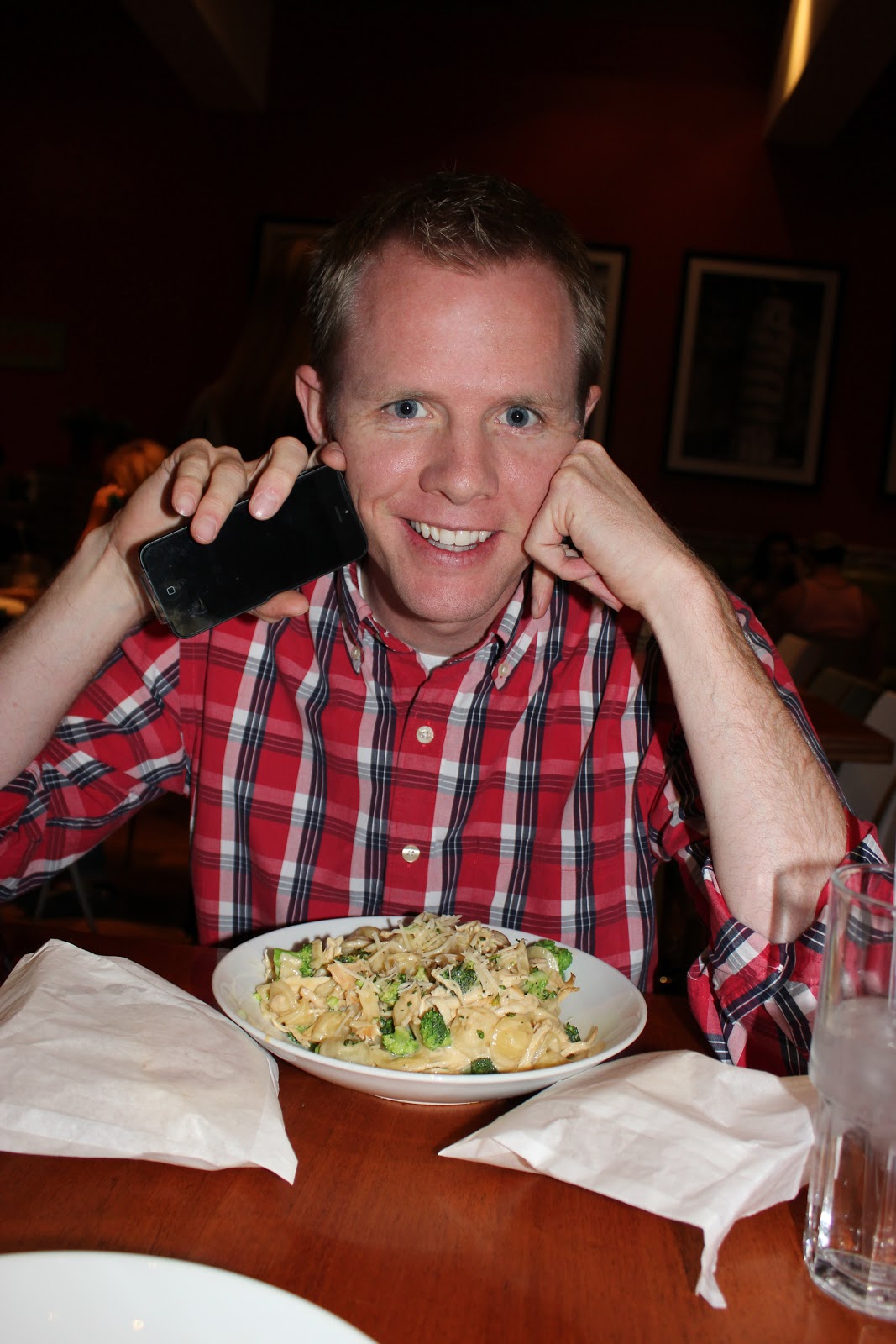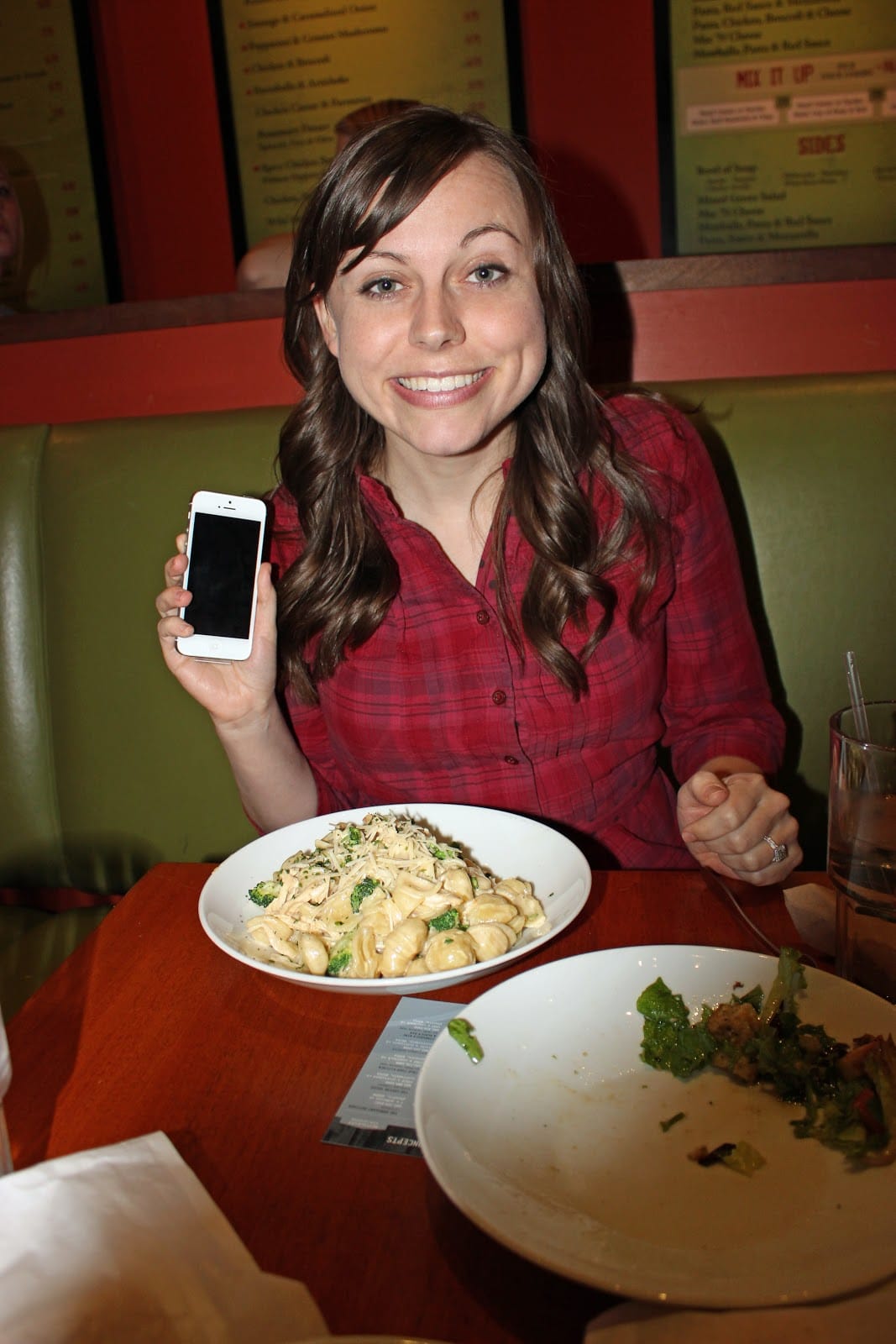 I'm kind of grateful for weeks like this, they remind me how important it is to make time for each other, even if just an hour or two, particularly when you are busy.
Also, when your husband is occupied and you have a new phone it's the perfect time to get on Instagram! That's right, as of this week I am taking pics regularly and joining the club! Feel free to join me, Username: camillewhiting
Get 365 Date Ideas!
We want to help you have the best date nights ever! Grab this FREE printable with 365 date ideas, a date for every day of the year so you never run out of ideas!