The Polka Dot Peplum Effortless Date Night Look
My favorite part of the week between Christmas and New Year's Day is that my husband will inevitably be home for a few extra days, which means we get what we call more "bonus Saturdays". We love running errands together, love heading to lunch as a family on Saturday, love a good date night or family date, and we really enjoy the 24/7 time together. I guess it's a sign you married the right person when you just can't get enough time together and you never seem to be sick of each other.
*This post contains affiliate links
Peplum Top (c/o) / Black Skinnies / Red Flats / Bag / Watch / Earrings / Sunglasses / Lipstick (wearing Honey Rose)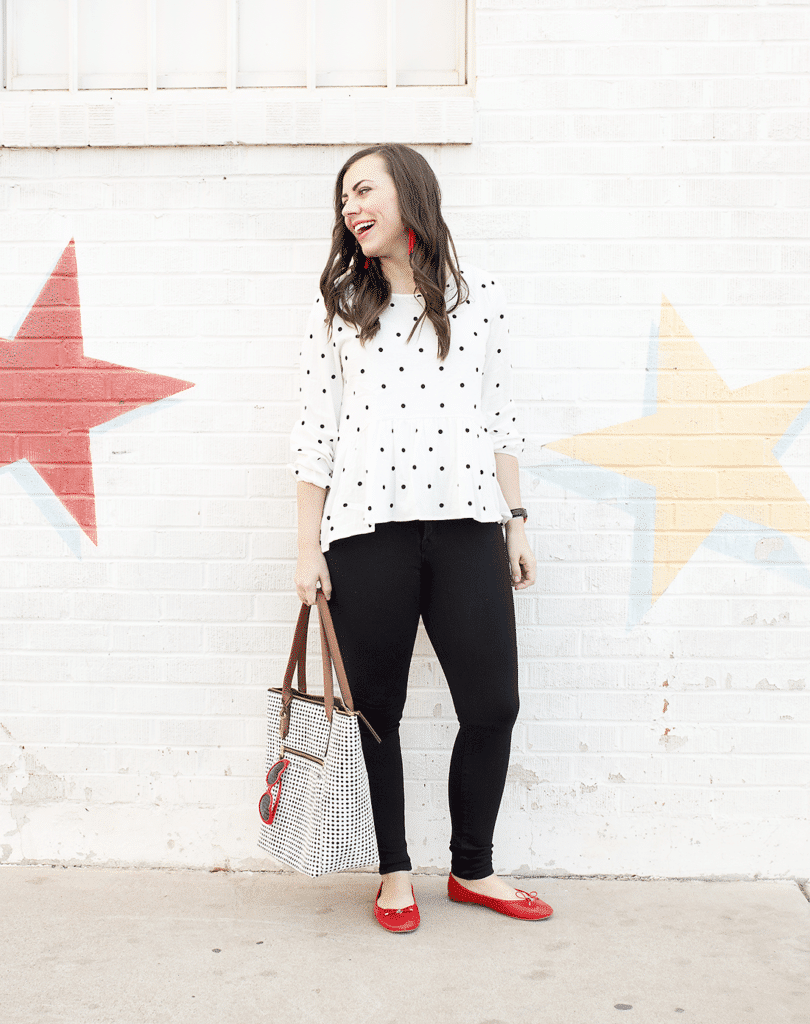 We go out to eat way more than we should, and consequently probably add those couple extra holiday lbs just by the extra dinner and lunch dates eating out, but I always think it's worth a few more burpees and salads in January to compensate for the fun memories we make and the quality time we get to spend together.
These dates always lead me to my perfect casual date night uniform: comfy high-waist jeans, a cute top, fun shoes and accessories, and a bag big enough to keep the camera in tow in case we decide something is worth sharing as a date night here on the blog. And let me tell you this, is one of my favorite casual date night uniforms to date!
Let's start with the top: peplums may you never go out of style! If you eat a full burrito, you're still good and this shirt has your back, if you want a universally flattering cut, you're still winning. It comes in 11 different colors, it runs true to size, and did I mention it's only $9.99!!!
These jeans I've raved about before on Instagram, but it's time for a good blog share. My favorite designer (AG) did a collaboration with Old Navy and made these amazing jeans that feel like you're wearing soft yoga pants while still maintaining their shape and style. I own two pairs, and they are always the first to be worn after laundry day.
I love that together I have the classic black and white date night uniform just begging for a few fun accessories, and I'm ready to a family date or a date night out with just Jacob feeling ready for anything!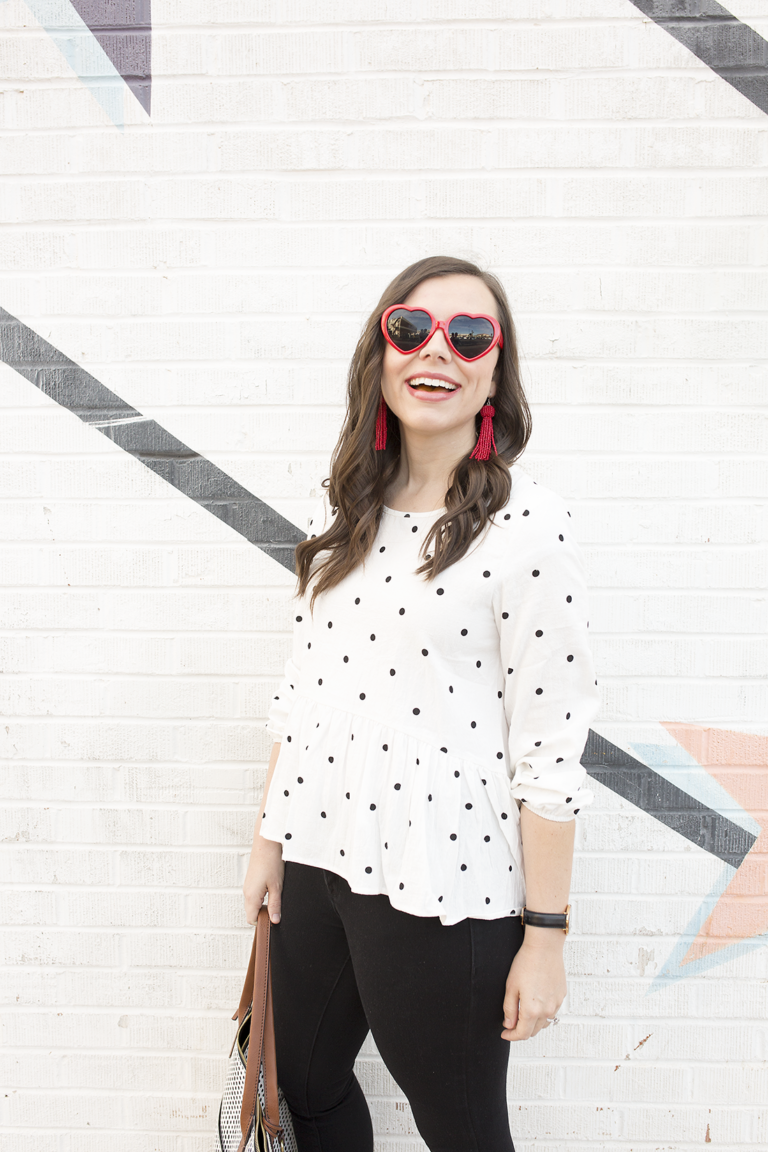 Get 365 Date Ideas!
We want to help you have the best date nights ever! Grab this FREE printable with 365 date ideas, a date for every day of the year so you never run out of ideas!