Pregnancy Update: 13 Weeks
13 Weeks 
Baby is the size of a peach
Feeling: Good this week! Sleeping more on my side, sciatic nerve pain is almost totally gone. I've been extra tired this week, but other than that I've had a great week!
Body Changes: 
I definitely feel like I'm showing now! I had a coworker who knows tell me she think so too. I checked myself out from the side on Monday and could tell it no longer looks like a gut, it's looking like a rounded belly- small, but there. I know it's not huge and I'm still doing my best to conceal it most the time, but it's getting harder these days! I may have to break down and buy some shirts a size bigger or even maternity items. At least for this pic I remembered to wear some knit and try to show some of the progress.
I gained back the lb I was down last week. Half of an ounce went straight to the baby's weight, that's pretty exciting to me!
Sleeping: I've had no many weird dreams this week it's been crazy! One night I was in college dating Biff from Back to the Future
. I knew it was a bad idea, but I just so didn't care. They only get weirder from there, so we'll just leave it at that!
I've been waking up a few more times a night which isn't fun. I'm hoping it's due to my husband being out of town all week, I never sleep as well without him. Here's to hoping next week is better.
Fitness: I'm running and walking pretty much daily. I'm still doing some planks and abs while I still can, I know I'm down to only a few more weeks of those! I'll add in more pilates when the HIIT becomes too hard, but for the most part my go-to morning run is working best.
Craving: I think I could eat Chick-Fil-A nuggets and fries for every meal right now. Getting a kid's meal with nuggets, fries, and diet lemonade has been an every-other-day kind of thing. Just typing that out made me salivate. I've been pretty healthy so far, but I guess if baby wants to be made of chicken nuggets so be it.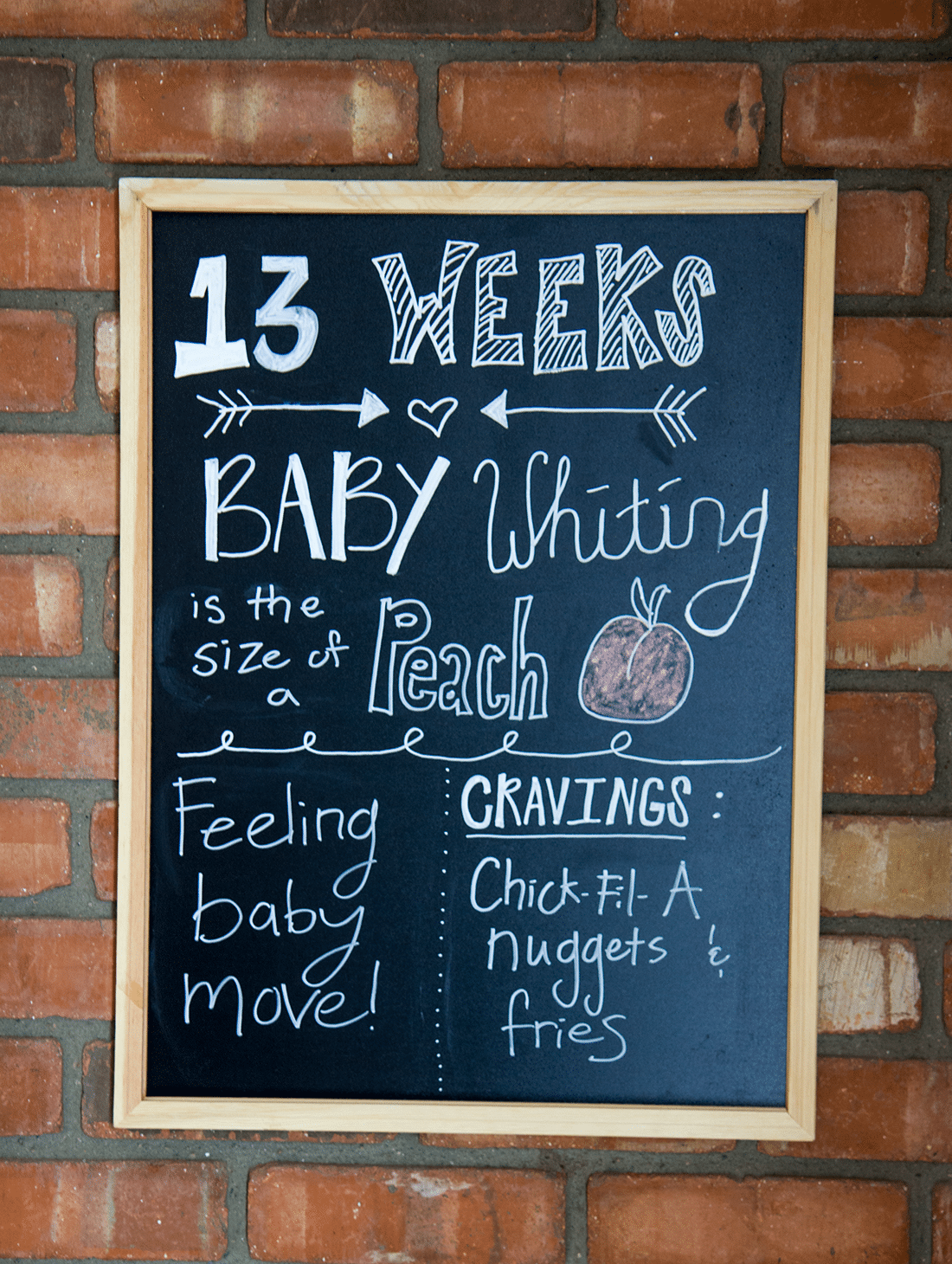 Baby Update: 
I am feeling the baby move! I know it's early, but this is one wired kid always moving around. I can feel it each time I sit down to rest, after many meals, and on occasion, it just seems to flip around causing a sort of cramp in the area.
I'm excited that we're almost to the end of the first trimester and in a much better place with risk. I can hardly wait to make the big announcement to the rest of the world!
Get 365 Date Ideas!
We want to help you have the best date nights ever! Grab this FREE printable with 365 date ideas, a date for every day of the year so you never run out of ideas!