Pregnancy Update: 14 Weeks
Almost caught up! I have the 15 week post to go and we're in real time!
14 Weeks 
Baby is the size a lemon
Officially through the first trimester! 
Feeling: Pretty good! I've had a few headaches, been a little sleepy, and had some sciatic pain again after taking a trip and not having my beloved body pillow. I got back into the groove at home and I'm doing much better! I can tell I don't have to eat as often to keep myself feeling well, and that's been nice. I am also feeling the cramping of growing- I mean it was just a poppyseed at week 3, and now it's a lemon! It's amazing how fast they grow and how much your body adapts.
Body Changes: 
I'm showing a little more now. I had the first time a friend mentioned it looks like I am showing a little (show knew before we spilled the beans). I'm having a harder time wearing some of my normal clothes. Luckily bottoms are mostly still working, but it's time to update some tops and continue to wear a-line dresses.
No weight gain this week. I'm still sticking by the idea that bodies are weird and whatever you read about when and how much you'll gain is a total guess based on an average.
Sleeping: Great, aside from the trip away from my bed. I'm even waking up less to use the bathroom, so that's a great perk of ending the first trimester!
Fitness: I'm running and walking pretty much daily. I did HIIT this morning and I'm noticing my body is going a little slower and I am a few reps shy each interval. I'm still thrilled that baby likes burpees and so do my back ligaments that typically hurt. I also started some prenatal yoga. It's time to get the plyometrics involved and to stretch the poor back and stomach muscles.
Craving: Taco meat! I wanted that for dinner three times this past week, and even for breakfast one morning. I had my first really strong craving this week, which happened to be carrot juice. I was thinking about red bell peppers and then carrots came to mind while I ran to the farmer's market. When I passed some organic, plain, cold pressed carrot juice I started salivating. I'm thinking baby needed vitamin A! About 10 minutes after I drank it baby went crazy. I could feel it doing flips and jumping around.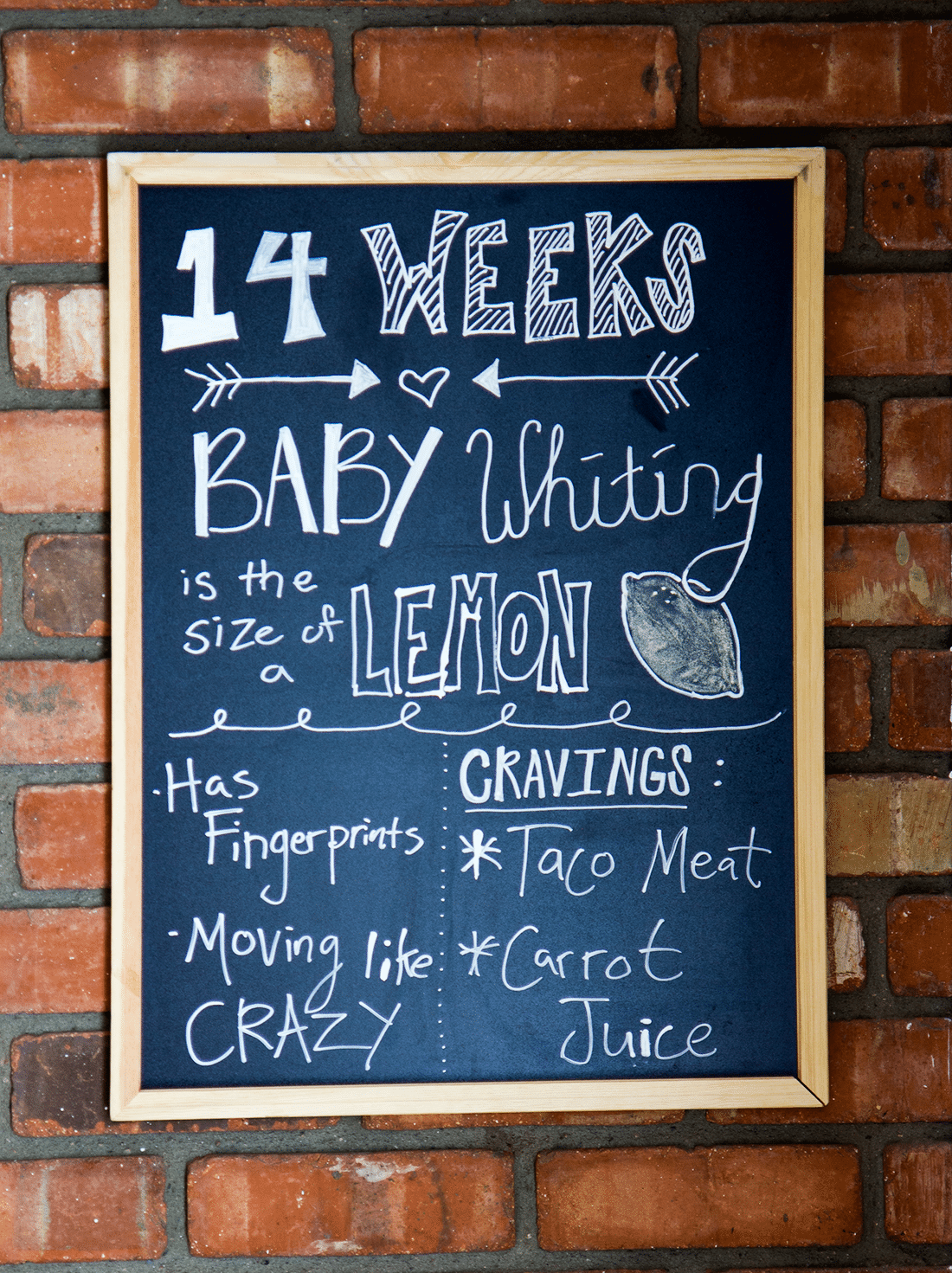 Baby Updates: 
We had our first ultrasound with the OB I chose to deliver the baby. She's awesome, hilarious, and I was lucky that Jacob came in from a business trip early so he could join me. We saw the baby for the third time together. I had seen the baby last week and decided its crazy movement was a fluke. I'd heard they sleep while you run/walk and wake up when you hold still. I figured I'd just run so that was the case. Well, after sitting working most the day before this appointment, the baby was still a crazy hyperactive soul. The doctor couldn't get a heartbeat at all this time due to the flips this kid was doing the entire ultrasound! She said, "I'm not going to worry about the heartbeat, clearly baby is alive and well and very healthy!" Oh boy, this just confirmed it is indeed my child, such a busybody who won't hold still.
We also had a gender guess, and it was different than what we'd been told the week before by my SIL. I think this one was much more accurate and I'm changing my mind too on what I think it is. I really thought I didn't care, and that I'd accepted last week's guess as what would be official. However, when it changed this week I couldn't stop grinning ear to ear. Apparently I do care, and I'm very happy it looks like it's leaning in one direction. We'll know officially probably next week or the week after- right after I hit 15 weeks. We can hardly wait!
Get 365 Date Ideas!
We want to help you have the best date nights ever! Grab this FREE printable with 365 date ideas, a date for every day of the year so you never run out of ideas!