Pregnancy Update: 19 Weeks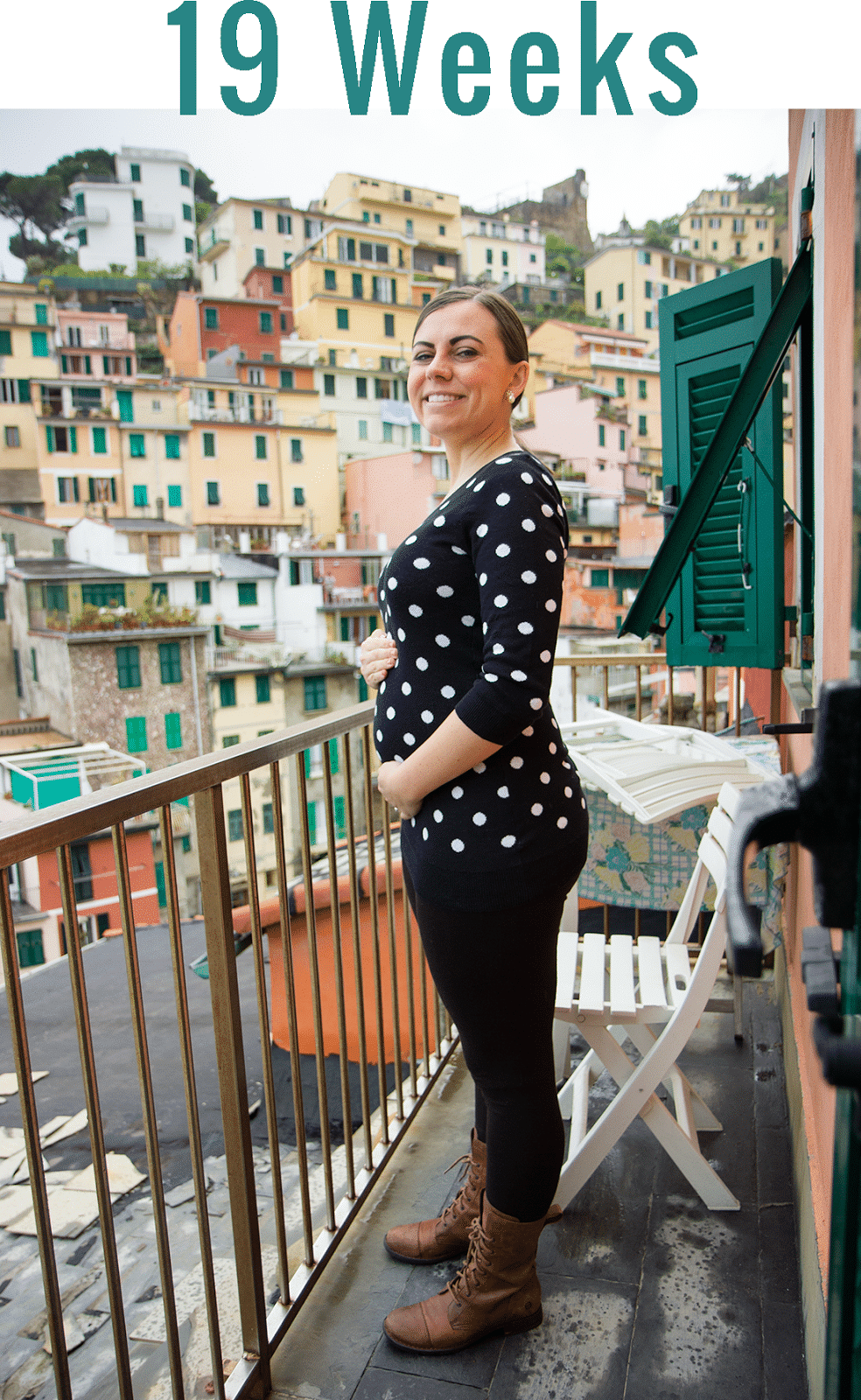 I'm a little behind on this, due to those 10 days of travel, but I made sure that Jacob captured one scenic bump picture in Italy! At 19.5 weeks we grabbed it, I recorded the progress, and I came home to update the chalkboard. I'm in week 20.5 now, and that update is coming soon!
19 Weeks 
Baby is the size of a mango
Feeling: Really good! I spent a lot of time being busy prepping for vacation this week, walking around, staying up a little later, and taking the big 11.5 hours in flight to get to Italy. There was hardly any swelling on the flight (thank goodness) and my body seemed to roll with the punches of traveling. 


Body Changes:
I didn't weigh myself this week, and if I did, I'd be reporting with the metrics system. I can tell the belly is a little bigger. I have a maternity dress that's been too big to wear that I finally fill in enough to wear, and that's exciting! 
Sleeping: 
 I've been sleeping through the night most nights at home, and the first few nights I slept like a rock traveling! I had one rough day on a hard bed in Rome. I definitely understand now why Jacob has a harder time traveling than I do- your body is a little more sensitive to beds sleeping on your side! I've been sleeping on my side most of the trip without my body pillow, so that's been great too. 
I've been too tired to remember any of my weird dreams, but I'm sure they'll return once I'm not walking 6-10 miles a day and sleeping as soundly! 
Fitness:
 Before the trip I did one last run and some weight lifting. Running is getting harder, but weights are feeling great! I've been walking tons this trip and my Fitbit is showing that! I've felt pretty great so far and have been impressed my body hasn't been slowing down my travel see-all-the-things ambition. 

Craving: 
For the most part he's letting me eat what I want. However, for someone who hasn't been the biggest sugar fan this pregnancy he's shocked me with a longing for gelato every day in Italy. Particularly limone- that kid loves all things lemon! 
I also found they eat little protein in Italy, so the mornings we had breakfasts with eggs available I couldn't get enough of them!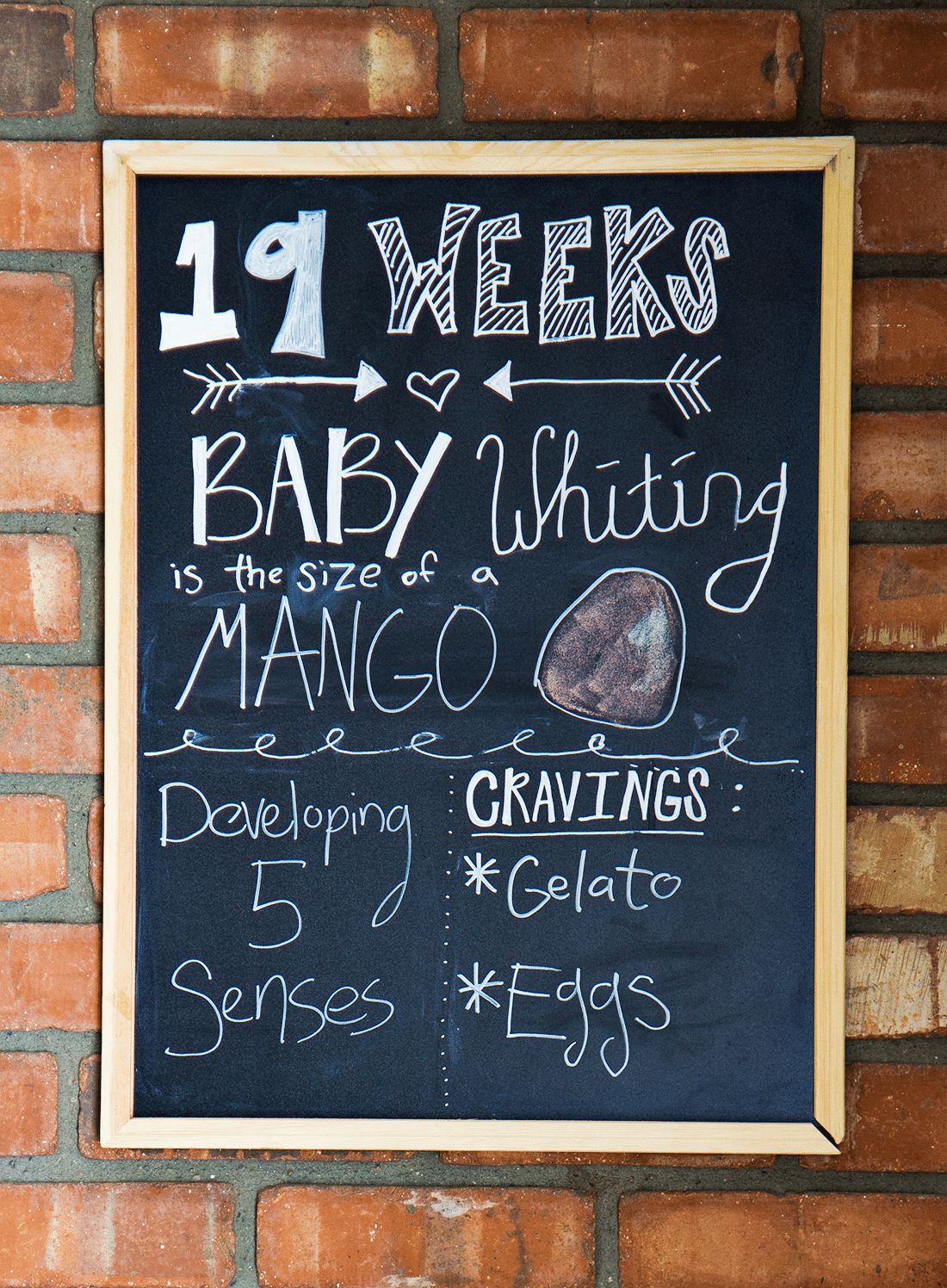 Baby Updates: Oh my kicking! I've been woken up by kicks for the first time. I have been paranoid this entire pregnancy due to the difficulty getting pregnant and the miscarriage risk I had the first trimester with all the fake hormones. I thought I was cramping and losing the baby- it was that hard and sharp. I ran to the bathroom and sat there for 10 minutes only the realize things were fine and go back to bed. One hour later the same thing happened and it dawned on me- he's kicking you HARD! We definitely have a soccer player on our hands! 

He's developing his 5 senses this week, which is fun to think about him listening, learning to see, learning to smell, using that tongue and getting taste buds, and feeling around in there. I'm pretty sure his taste for Italian food will be present his entire life after this week! I can't believe how fast they grow, how alive they are, and the amazing miracle growing a baby really is! 
Get 365 Date Ideas!
We want to help you have the best date nights ever! Grab this FREE printable with 365 date ideas, a date for every day of the year so you never run out of ideas!