Pregnancy Update: 21 Weeks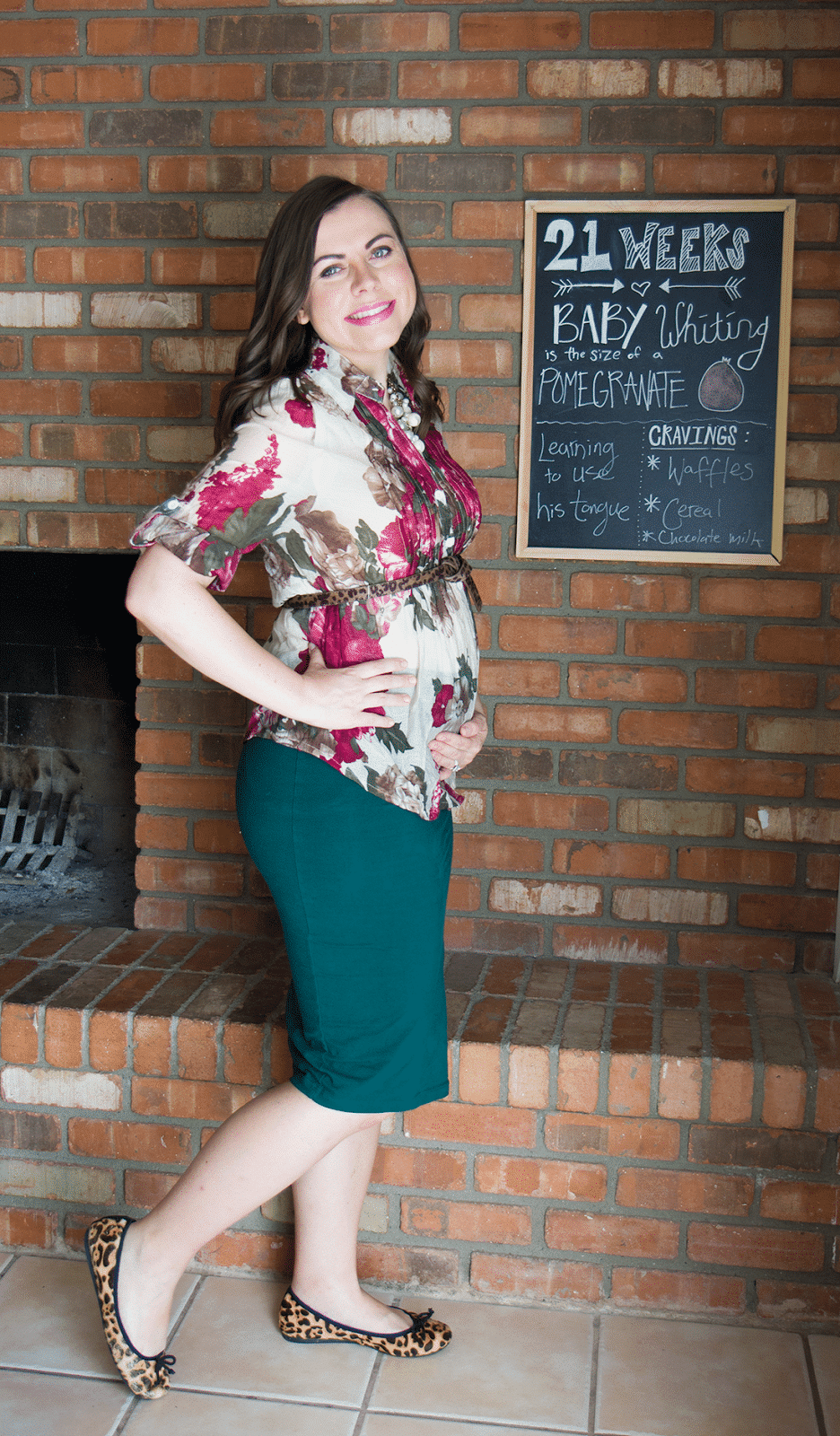 21 Weeks 
Baby is the size of a pomegranate 
Feeling: Tired! I think travel caught up with me, plus baby hit a major growth spurt this week. I've been ready for bed early, sleeping in (after a few days of beating jet lag) and ready for a nap most afternoons. I've also had a few ravenously hungry nights, where a dinner part 2 was in order. That's also a crazy new thing for me! 


Body Changes:
Nothing to report this week. I feel like my cheeks gained a half lb. but that may just be in my head! 
Sleeping: 
I've been sleeping lots and sleeping through the night every night. I've had a few strange dreams- after watching an X-men movie this weekend I had a dream I was at the school, I believe as a teacher, watching others grow their mutant powers. It's good to know they are back because my dreams seriously crack me up! 
Fitness:
 Running is getting harder, but I'm trying to include more interval training with weights and I'm still walking at least a mile every morning, so I'm keeping it up the best I can. 
I did pilates twice this week, and that feels great too! I will definitely keep this up throughout the pregnancy so long as my legs lift! 

Craving:
I had one of the worst cravings I've had the entire pregnancy this week. I drove by a Waffle House and I couldn't get waffles with butter and real maple syrup off my mind! Luckily I live in an urban neighborhood and had my choice of grocery stores to facilitate last minute meal plan changes. 
I'm also a huge fan of cereal and having about a bowl a day for least one of my meals or snacks. I also discovered I don't love normal chocolate milk anymore, it's too sweet and I can taste the sugar. HOWEVER Ovaltine with less sugar and milk has been a staple. I drank a half gallon of milk in 1.5 days due to this craving.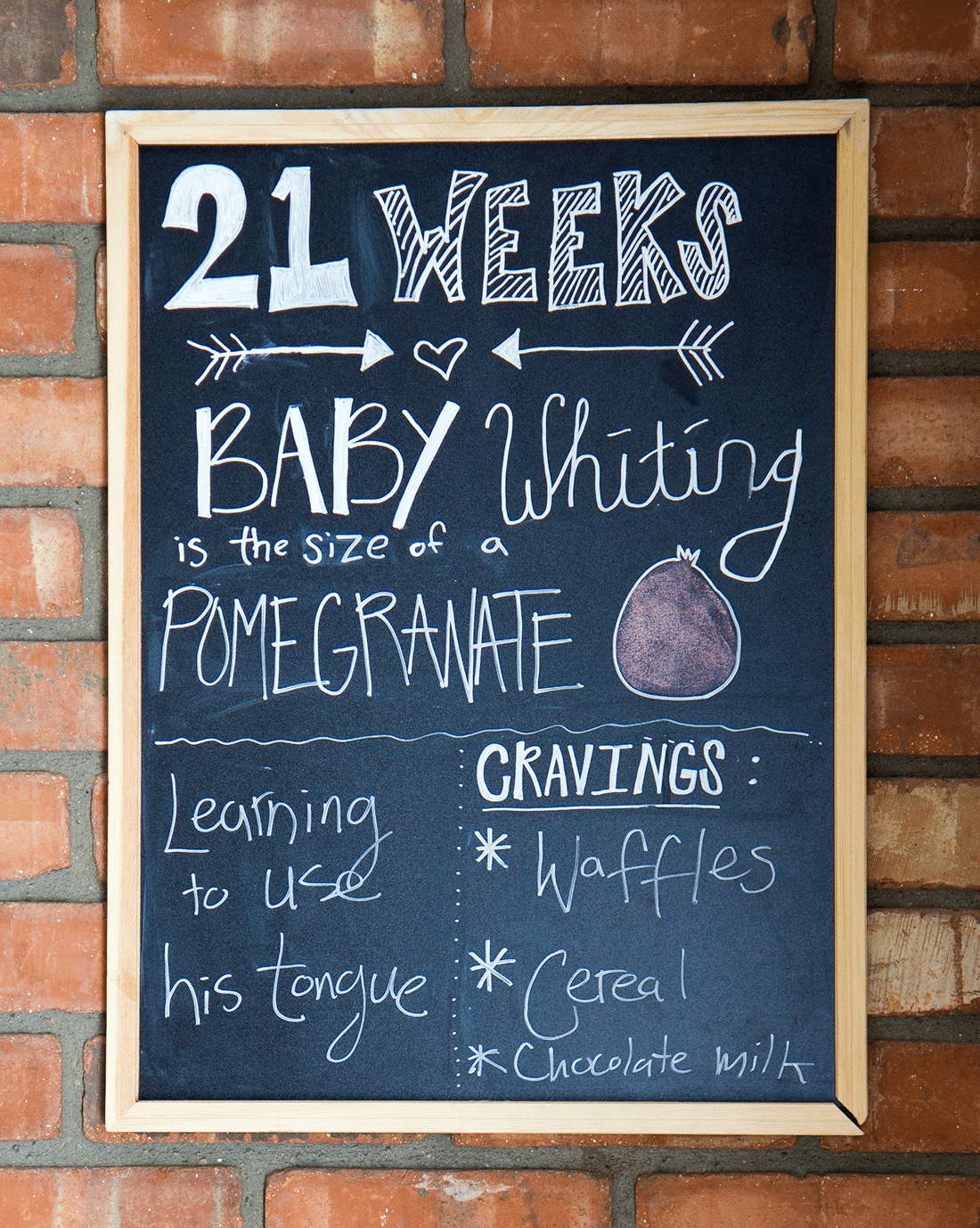 Baby Updates: Good news, it's still a boy! I knew deep down, but it was awesome to have the full anatomy ultrasound this week to confirm. 
I had a day where I got out of a car after going to dinner and I stopped almost falling over thinking I was having a contraction. I'm pretty sure baby did a full 180 inside of me in one fail swoop at that moment. My ultrasound confirmed he moved sides this week! He's so wiggly and I'm feeling him lots. He gets excited every time I drink ice water (which I think wakes him up), every time I eat anything or drink chocolate milk, and every time I've put on classical music it seems as though some smooth interpretive dance is going on inside of me. 
He was asleep for a a good chunk of this ultrasound, which was new since he's literally jumping around in all the others I've had. Since this was an anatomy scan checking everything, they made me use the bathroom and drink some cold water to wake him up. It was awesome to see what a mini-Jacob he is when he wakes up- groggy! He was feeling around, and instantly looking for hands to eat. I loved watching him learn to use his tongue, and seeing his five senses he recently developed in action. He was touching and feeling everything, looking to eat anything, and reacting to noises. 

Jacob couldn't come, so they were extra nice recording videos for me. I'm including my favorite- I have no idea why watching your spawn try to cannibalize both hands simultaneously is the cutest thing ever, but trust me, it is!

  [youtube https://www.youtube.com/watch?v=pwnwkpopNIw]
I'm just so grateful that he was pronounced extremely healthy, the perfect weight and size, and that it looks like everything is as it should be at 21 weeks!
Get 365 Date Ideas!
We want to help you have the best date nights ever! Grab this FREE printable with 365 date ideas, a date for every day of the year so you never run out of ideas!