Pregnancy Update: 32 Weeks
32 Weeks
Baby is the size of a squash
Feeling: This week was a little rougher. Braxton hicks have started and some really hurt. He is kicking me so hard some days and nights that it's difficult to talk or breathe. He even woke me up one night, and I'm pretty sure he flipped his body kicking and punching the whole way. I felt so sore the next morning- hooray for acetaminophen to help out! I'm also seeing some more fatigue creep in. I'm happy to go to bed early and wake up late these days. I've heard many people say that the 3rd trimester exists so labor sounds amazing and you actually want to go through with it. I am seeing the wisdom in this sage advice.

Body Changes:
Waddling, it is a thing! I think I'm walking funny and looking funny and balance is getting harder. I'm also needing help just getting up in multiple situations. Hello humility, my new friend. 
My 3 hour gestational diabetes test came back high, so I'm off for diabetic counseling next week. I knew it was coming, insulin resistance and gestational diabetes typically go hand-in-hand. I am seriously limiting my carbs and eating mostly eggs, meat, and veggies these days in hopes that I don't do anything to hurt the baby. 
Sleeping: 
Aside from being woken up by kicks and a few bathroom trips, I've had a lot of great nights where I've slept 10 hours straight. I'm feeling lucky, and hope deep sleep can stick around until the end. 
Dream of the week: Apparently I've read one too many Cecil the Lion news reports, because I had a dream I went to Rwanda with my sister and niece to go on a safari. We enjoyed all the animals, but learned pretty quickly my sister and I could understand what the lions were saying! One was Scar from The Lion King, and had the accent and all. The lions were all so rude, told crude jokes, and were demeaning to other animals and people. My little sister turned to me and was like, "Man lions are jerks!" We spent our time trying to shield our niece from their inappropriate-for-15-year-old jokes, and we watched the media swarm thinking none of them had any idea how much the lions were mocking them or threatening to kill and eat them. I kept thinking of Harry Potter with Parseltongue, and felt I was in some strange similar experience my entire dream. I must say, I'm going to miss these super weird, hilarious dreams that pregnancy has gifted me with.
Fitness:
 I'm still walking pretty much daily, and trying to do add more squats into my morning workouts. Hopefully that helps with labor like I've read, because it's time to admit that is going to happen! 
Craving: 
I wouldn't say anything has been too strong this week, but I've loved eggs for breakfast, and I've wanted salad for lunch almost every day. Luckily these are diabetic-approved foods!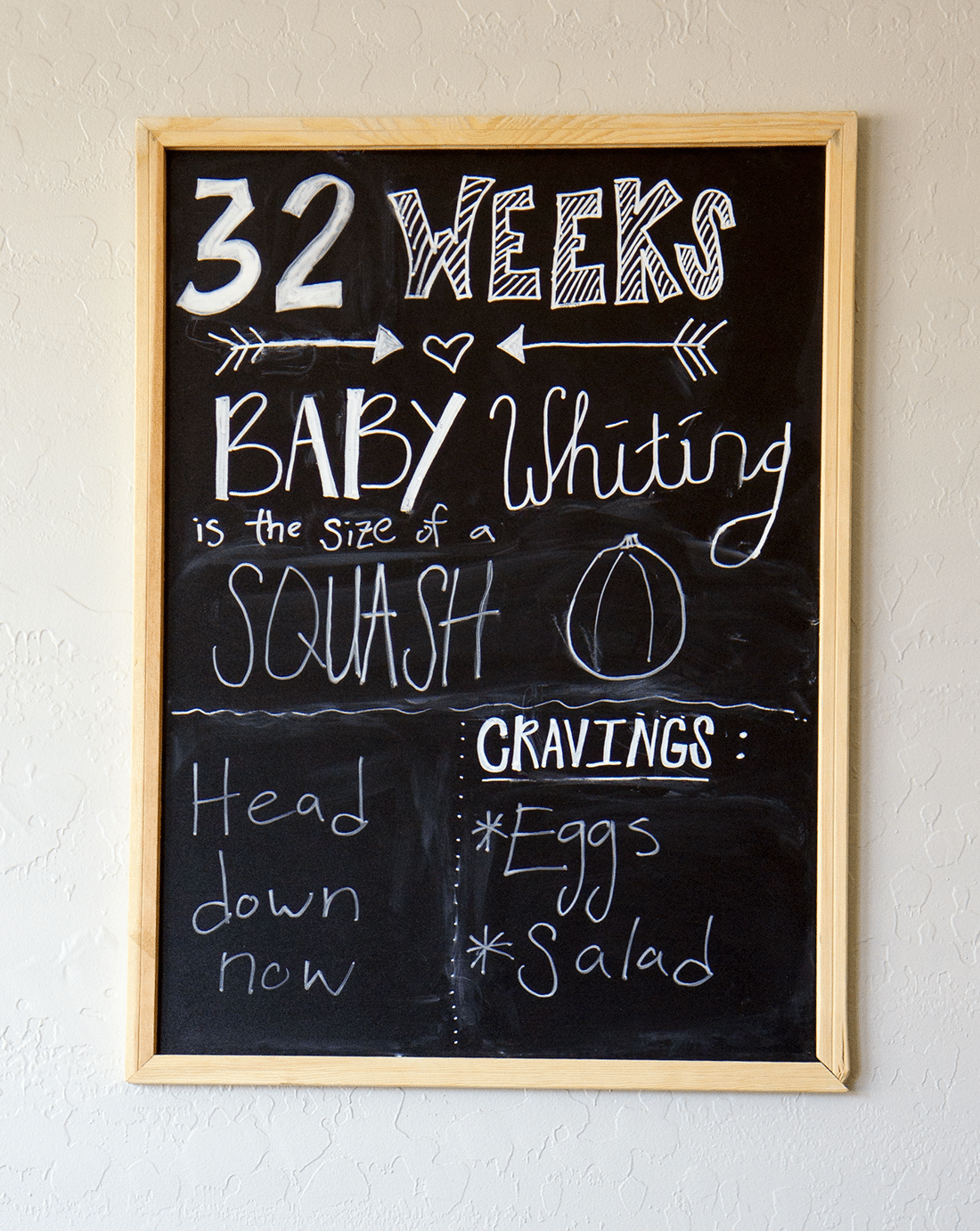 Baby Updates: I had a doctor appointment this week where she confirmed, he's head down and definitely flipped. I can feel kicking in my ribs, and I'm feeling him awake at night more often. He also seems to wake up at certain times of day. I've read they start to get on a schedule in the womb, and I'm seeing him active about the same time each morning, afternoon, and night. I am also seeing my stomach start to do the wave, I think he's getting pretty cramped in there there days. 
Get 365 Date Ideas!
We want to help you have the best date nights ever! Grab this FREE printable with 365 date ideas, a date for every day of the year so you never run out of ideas!