Pregnancy Update: Week 18
18 Weeks 
Baby is the size of a small sweet potato 
Feeling: It's been a great week, and after a bad one last week I have really enjoyed it! One day I ate a salad for lunch, another fish tacos, and veggies have been had often. I keep looking down and thanking the little guy for letting me eat what I want on some occasions. 


Body Changes:
My first sign of swollen feet happened, and I sat in shock that it's happening so soon, this could be a long summer! I decided to try to drink more water and to add a detox water with lemon juice in the morning. When I weighed myself this morning I'd lost 3 lbs from last week, so apparently water weight is real, or I should be a  little worried here…
It's definitely time to buy a new bra another size up, and I'm not super excited about that part, and along came my first stretch mark in that area, but I'm still feeling lucky there aren't any on the stomach yet. 
The belly grew more, and I'm officially wearing more maternity clothes these days. I went shopping this weekend and found a few
maternity t-shirts
that I'm loving and grabbing as my go-to already. I also think it's time to retire my non-maternity jeans. Summer is coming and I have a no-jeans after 90 degrees rule, so at least this is coinciding with that normal routine. 
Sleeping:
I
'm realizing more and more that th
e
Snoogle Total Body Pillow
 has saved me and I'm feeling really lucky to be sleeping through the night most nights! I had one night I woke up to a scare- a sharp pain and I guess due to being high risk the first trimester, I panicked thinking I was having a miscarriage. I ran to the bathroom I waiting about 10 minutes, and I realized everything was fine and went back to sleep. An hour later I woke up to the same sharp pain in about the same area. It dawned on me- he's kicking, and he's kicking hard! Aside from the dance part my child has inside of me at night, I'm sleeping great. 
I'm having more weird dreams, this week's noteworthy dream included an Elvis impersonator in a hot pink jumpsuit complete with bling all over appearing to have a one-on-one life coaching session with me. WHAT DOES IT MEAN? Maybe I should start writing a book on pregnancy dreams, always entertaining. 
Fitness:
 I'm still running/walking, but I'm feeling a little more discomfort running and finding the walking increasing almost every morning. I will make it, I plan to run intervals until the 3rd trimester, even if I have to walk a mile after each one! 
I did HIIT after a few weeks off this week. Little man loves burpees still, it must stretch out the stomach and give him room. He's hating lunches and I'm thinking it may be time to retire a few of my lifts. I'm still grateful most are working fine and I can get a good workout in. 

Craving: 
The only strong one was for spicy chips this week. A pack of Munchies with Flaming Hot Cheetos later and I was fine. I don't usually eat much processed food, so I'm letting this kid enjoy it while it lasts! I'm also still loving Frosted Mini Wheats and plenty of milk.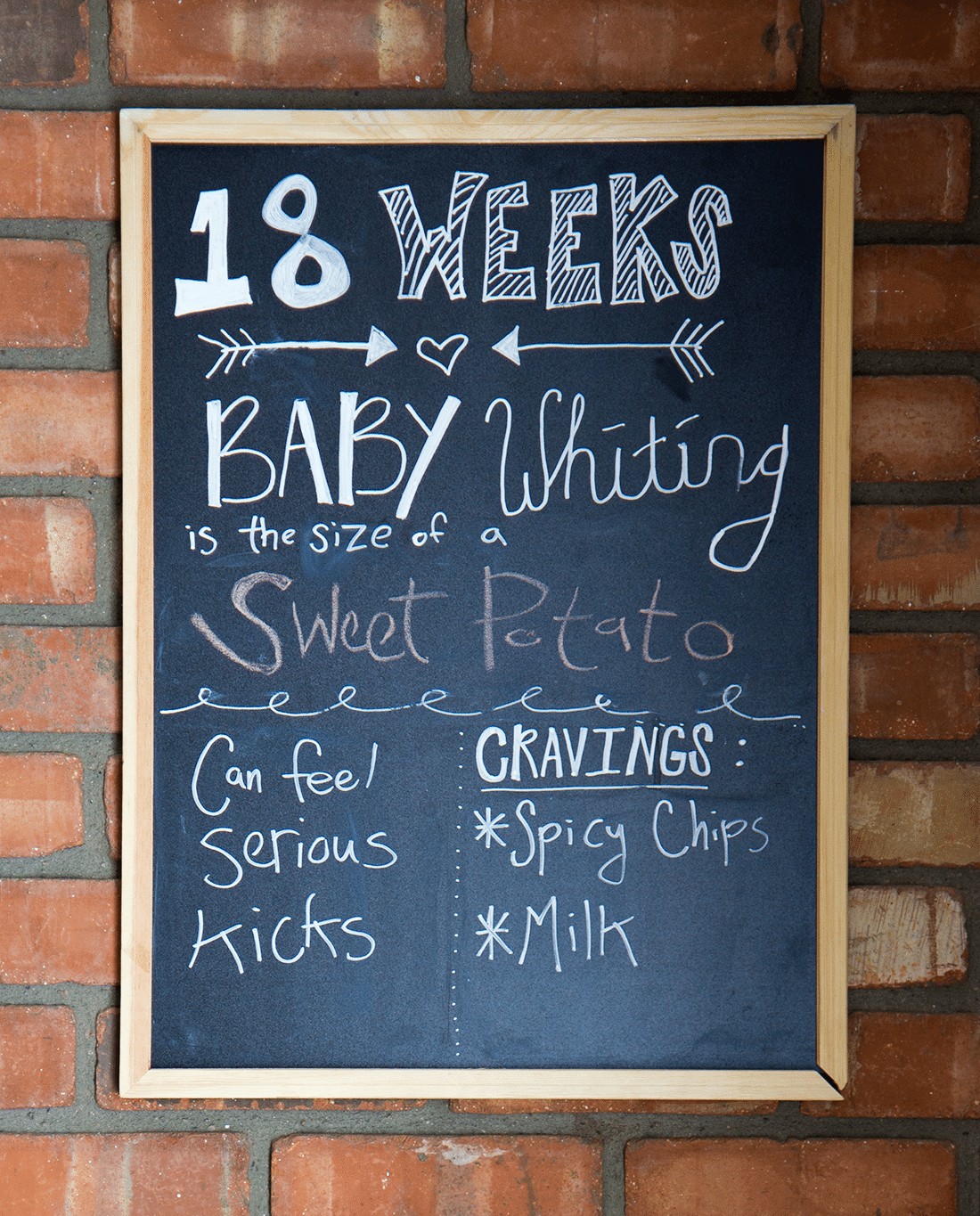 Baby Updates: I had my first doctor appointment where there wasn't an ultrasound, and that wasn't fun. I realized I should be so grateful to have the high risk removed and to have normal visits, but I was hopeful I'd see this crazy active kicking kid again. I will in a few weeks, and I can wait. It was awesome to hear the heartbeat again, and to hear everything seems to be measuring well. 

I mentioned it above, but I'm REALLY feeling movement this week! Aside from the kicks I'm feeling complete 180's where he seems to just flip from one side to the other. There's some flutters too, but I can't believe how strong the movement is already. I can't help but think he's going to knock me over the bigger he gets. I'm really grateful for the peace of mind that comes that he's still alive, still growing, and super happy to have a body! 
Get 365 Date Ideas!
We want to help you have the best date nights ever! Grab this FREE printable with 365 date ideas, a date for every day of the year so you never run out of ideas!