Preparing for Second Baby: Practical Tips
I received product and compensation from Huggies at Sam's Club as part of a sponsored program. All opinions are my own.
It's an amazing thing to be expecting baby #2. Secondary infertility aside, it's just such an amazing thing for any family to welcome a new sibling and soul into their lives! But it's also a funny time to have been here before with some experience in parenting, and still think what you'll need in preparing for second baby.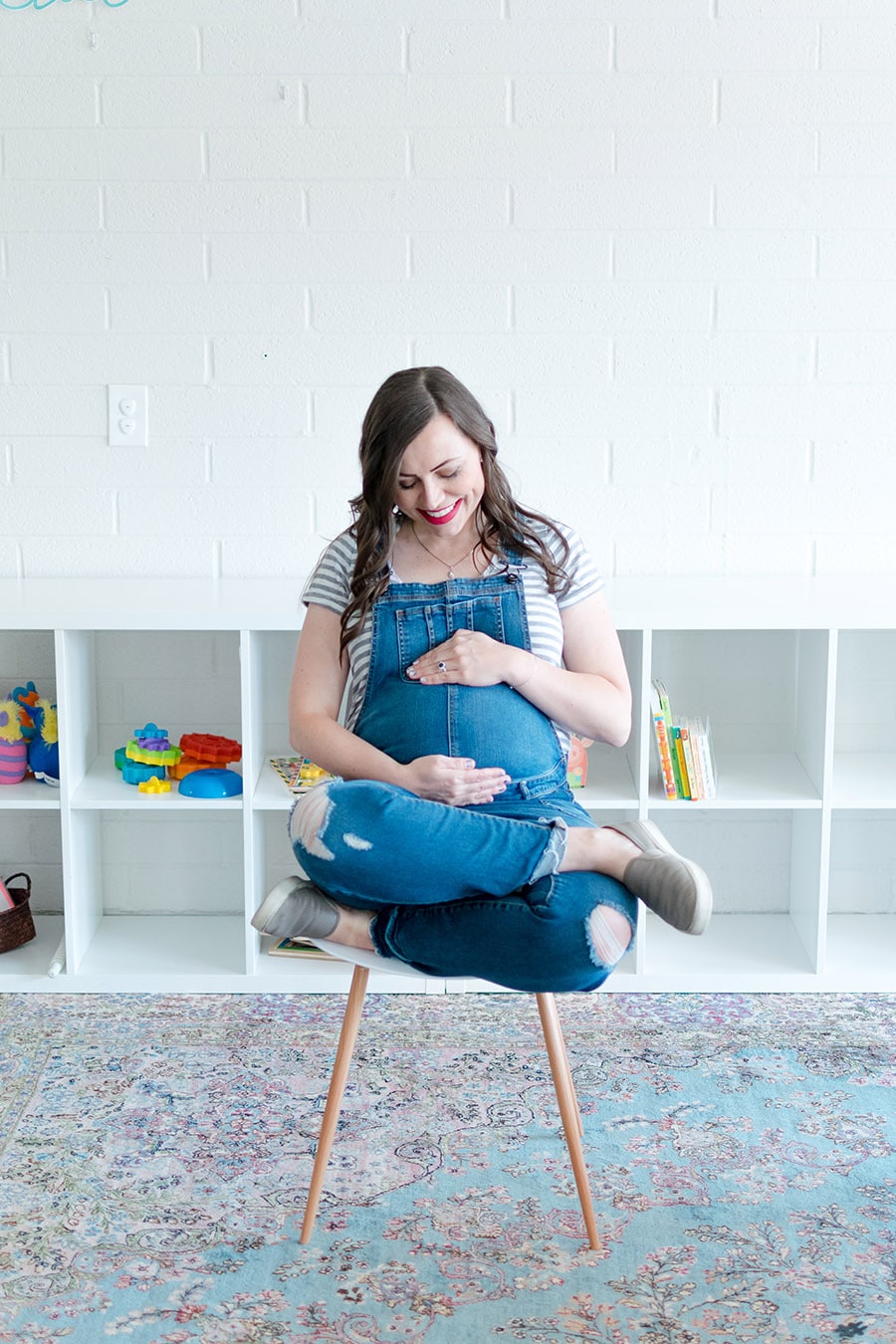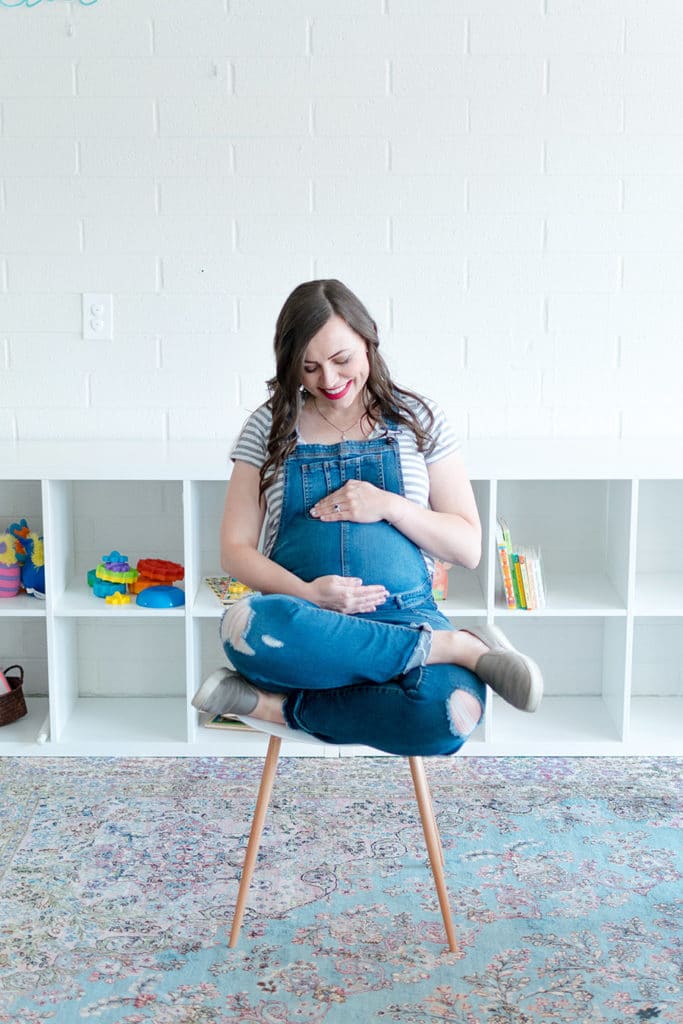 With baby #1 you seem to buy everything and prep everything and realize quickly that maybe there was a lot more on your must-have list than you needed. It's hard after a few years to remember what was the most used and love items, and what you'll actually need to prepare for second baby without the fluff. We've been taking inventory at our house and getting very real about what we'll need and a practical baby preparation checklist to get ready to welcome baby #2!
An outfit to bring them home in.
There will be pictures, there will be a moment of exiting the hospital, and if you want to be super practical you can grab one from your last kid if you saved them. But most moms, even the most practical, love to get just one or two pieces for some newborn pictures and for the first hospital picture.
We are opting for a wrap shirt that will accommodate the stump, something we didn't know about the first time! But one or two cute outfits for that first week and for some pictures you'll remember forever is totally worth it and belongs on the list of preparing for second baby.
Check your swaddle supply.
Can you use what you had for the first child? If so that's excellent, wash and prep! If not, I'd also grab a few new swaddles for that first month or two when baby needs that security and you'll go through them nonstop.
The feeding essentials.However you plan to feed your baby, I'd be ready for anything. Have some bottles on hand in case they are needed. If you plan to nurse, make sure you have the tools you used last time ready to help you. If nothing else, prepare to have a lactation consultant or infant nutrition specialist researched in case any problems or questions arise that first week
Diapers.
Diapers are the one thing we did right with the first baby that we plan to repeat. With gestational diabetes, I have decent sized babies and we went through newborn in a week ready for the next phase. From there it felt like we were in size 1 and size 2 forever. That's why I love finding an amazing deal and stocking up so I don't have to stress diaper purchasing the first few months of baby's life. I love knowing I'm 3-6 months clear of ordering my next box! The easiest and cheapest way to do this is at Sam's Club!
Sam's Club makes it easy for you to get the exact selection of Huggies® you need; if you shop online for 3 & 6-month diaper bundles, you can select the sizes you need. The 12-month diaper bundles come with pre-selected sizes for your babies' age and activity, and Sam's Club has you covered if your baby outgrows or doesn't need that size—simply return the unopened boxand they'll swap it out for the size you need! It can't get easier than that! Purchasing Huggies® at Sam's Club is the best value. Huggies® Diapers come out to around just $0.25 per diaper when you purchase a bundle from SamsClub.com. Bundle offers are exclusively available on SamsClub.com, and are a nesting mom-to-be's dream!
Wipes and diaper rash cream.
Along with diapers, you'll want a lot of wipes stashed. Make sure your nursery, diaper bag, purse, and anywhere messes may happen are equipped for those frequent changes and your favorite diaper rash cream.
Baby care kit.
Remember those tiny fingernails you were terrified to clip? They are coming for you again! I'd double check you're still set with a basic care kit and everything is cleaned and in order for baby. If it isn't all set, I'd replace this item. You'll need it very quickly after the baby comes!
Baby bath prep.
We planned to be super practical with our first and use products we had. Whoops- big mistake! We needed very sensitive baby wash for some sensitive skin. We also found regular washcloths needed to be swapped out for a few ultra soft washcloths. There's a lot of ways to clean and bathe a baby, just be ready with the bare necessities for how you plan to bathe yours.
Double check your car seat.
If you didn't know, they expire, they are recalled, and they aren't recommended to use if you've been in an accident. I'd double check if your car seat is on the approved list. If it is, great! Get that baby cleaned up and looking its best to bring baby home in. If it's not, I'd order one sooner than later since this is the one thing you absolutely must have to even be able to take the baby home from the hospital!Other than that I'm going to add everything to an if-you-want-it-go-for-it list! New clothes? You may or may not need them. Nursery items? Up to you where and how you're sleeping your child. Baby gear? If you've been a parent you probably have a great idea what you'll use and need while preparing for second baby. If you're a new parent, I'd advise being practical and testing out a friend's item for a bit to see if works for you. Best of, there's only a handful of things it takes to care for baby those first few weeks. That means you can get ready with a little preparation and be ready for that magical experiencing of welcoming a new baby to your family!This is a sponsored post written by me on behalf of Huggies®.
Like this second baby prep post? You may like these too:
Where the Wild Things Are Nursery
Infant Potty Training and Hilarious Distractions
The First Six Months with Baby
Get 365 Date Ideas!
We want to help you have the best date nights ever! Grab this FREE printable with 365 date ideas, a date for every day of the year so you never run out of ideas!