Reason to Cruise #1- Get Away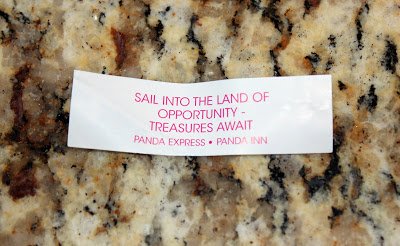 A few weeks ago we were lucky enough to celebrate our first wedding anniversary on a Mexican Riviera cruise.
This was the fortune given at the free faculty lunch just 24 hours before we boarded.
Hard to argue that one- we knew we were in for a treat!
There are so many great reasons to go on a cruise, our favorite that it's like a week long date that lasts 24/7. We divided it into 4 main categories of "dates" and why we enjoy the cruise so much.
We'll start simple; we love vacations just to get away from everything. If we took a day off at home just to be together, it would ultimately end in cleaning, running errands, and doing work at home. When you leave your house you have no choice but to engulf yourself in your surroundings and enjoy the time away.
Of course we made sure to enjoy our time relaxing on the boat during sailing days in our boat shoes. We giggled when we put our feet up in the Crow's Nest and realized we both had them on.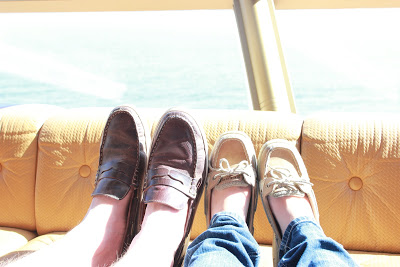 There was time for sleeping in, taking naps, going on leisurely walks, playing games together, whale watching, and reading. Just being together and not focusing on our home, jobs, or other obligations really helped us to relax and just enjoy some quality time together.
Sailing days for the relaxing factor and time together, are one of the major reasons why a cruise is a such a great idea for a vacation, and a real relationship strengthener!
Get 365 Date Ideas!
We want to help you have the best date nights ever! Grab this FREE printable with 365 date ideas, a date for every day of the year so you never run out of ideas!