Reason to Cruise #3- The Food!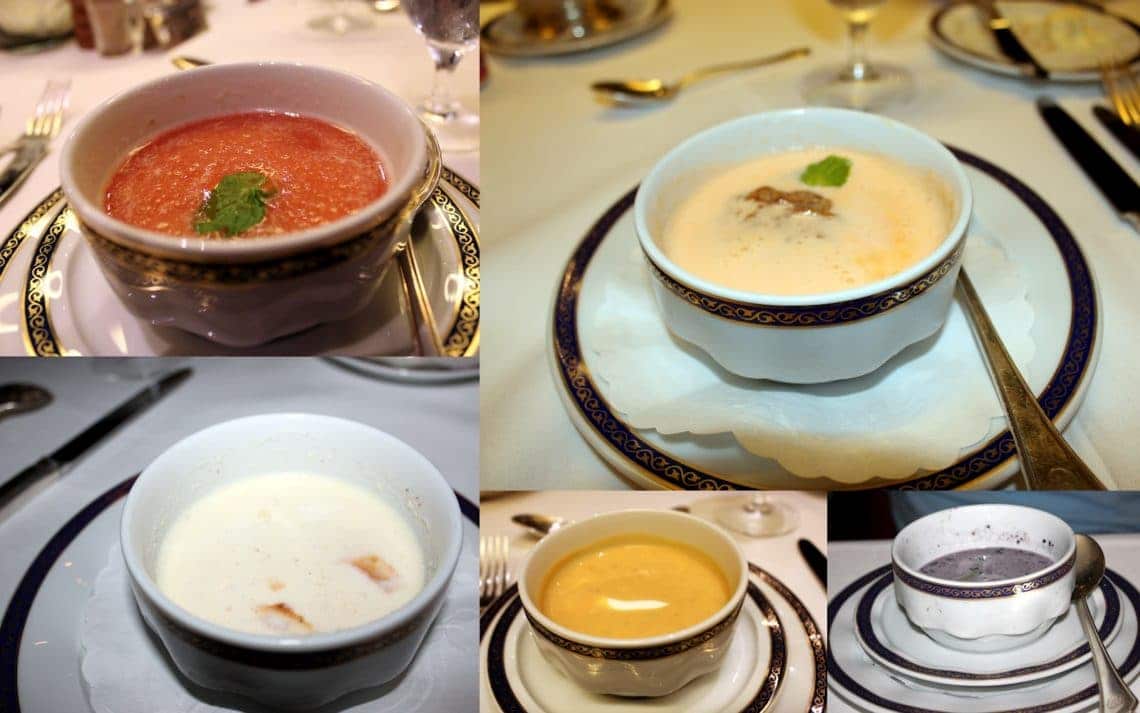 If you are a foodie, a cruise is a must for your bucketlist! First of all, it's all-you-can-eat. The food is included in the price up-front, and there are some amazing things to try aboard!
We decided this time to try some of the cold fruit soups the first night- and man we were hooked! The soup and salad were the first reason we fell in love with the food.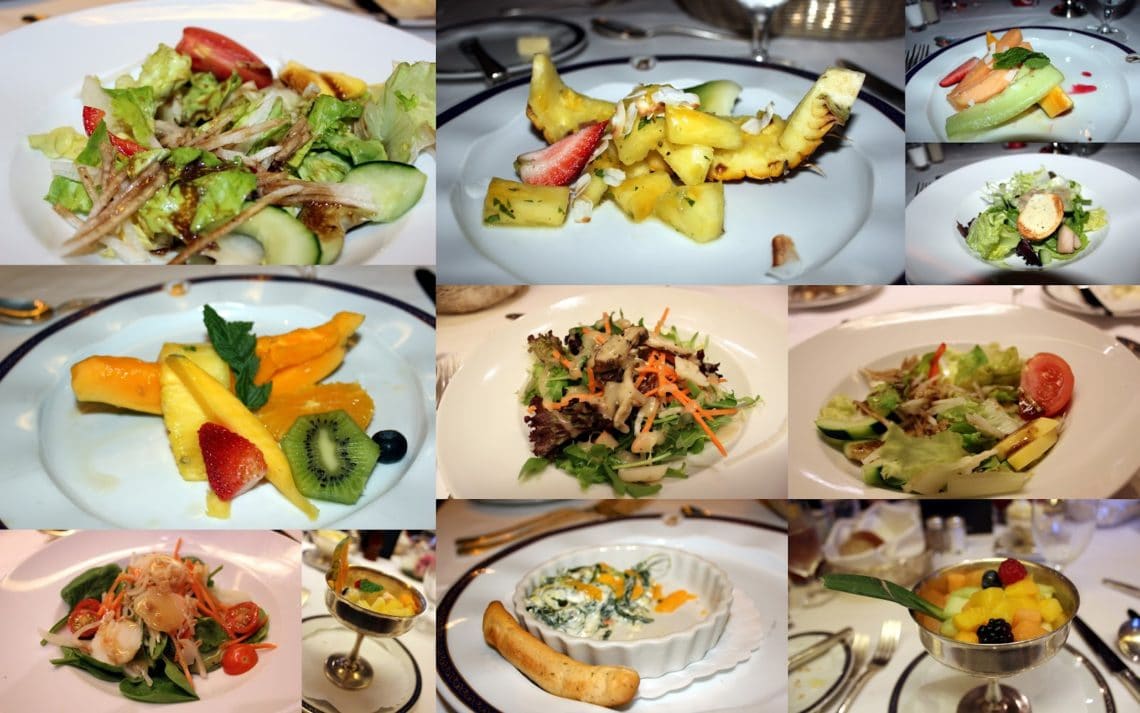 The fine dining available every night also had us hooked. Camille had a lot of fish, because Jacob's not a fan. Every night was a fresh catch and all were delish! Jacob enjoyed a lot of steak and pasta meals. We both had lobster, and exotic meals we normally wouldn't try. Most people gain weight on cruises, but since that's not currently something Jacob can do, he enjoyed two meals a night.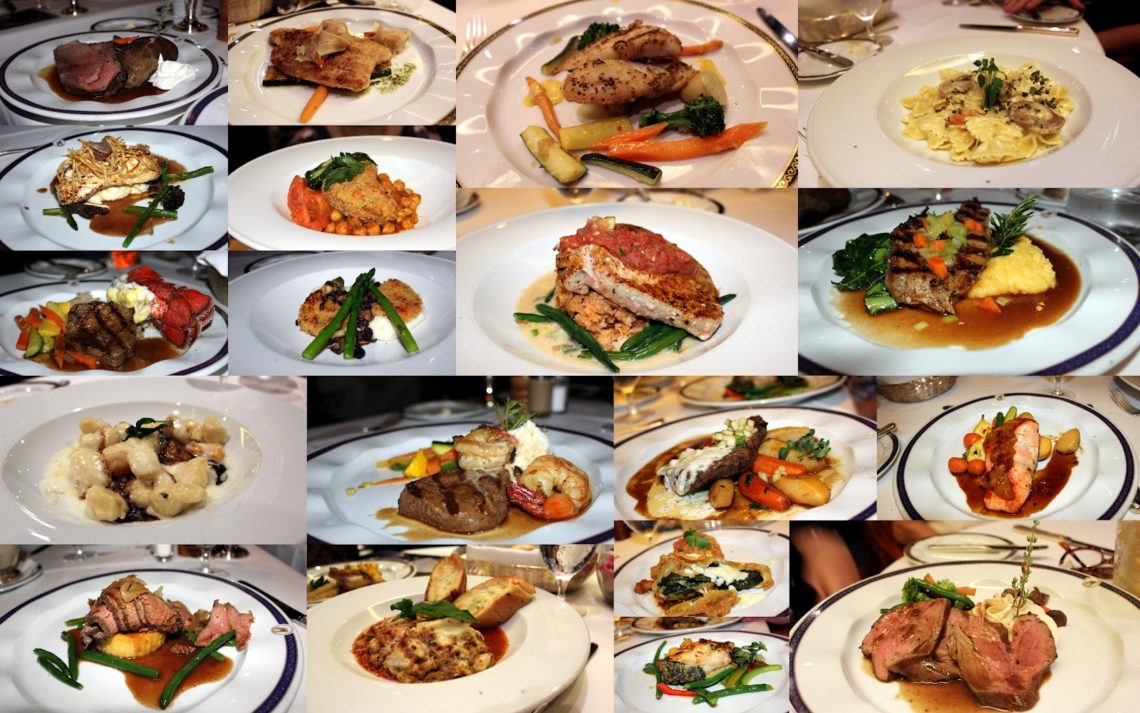 Last, but certainly not least, was the amazing desserts we enjoyed! Molten cakes, cheesecake, tropical fruit ice cream, cobblers, etc., the sky really was the limit! They were beautiful, and almost all were incredibly delicious.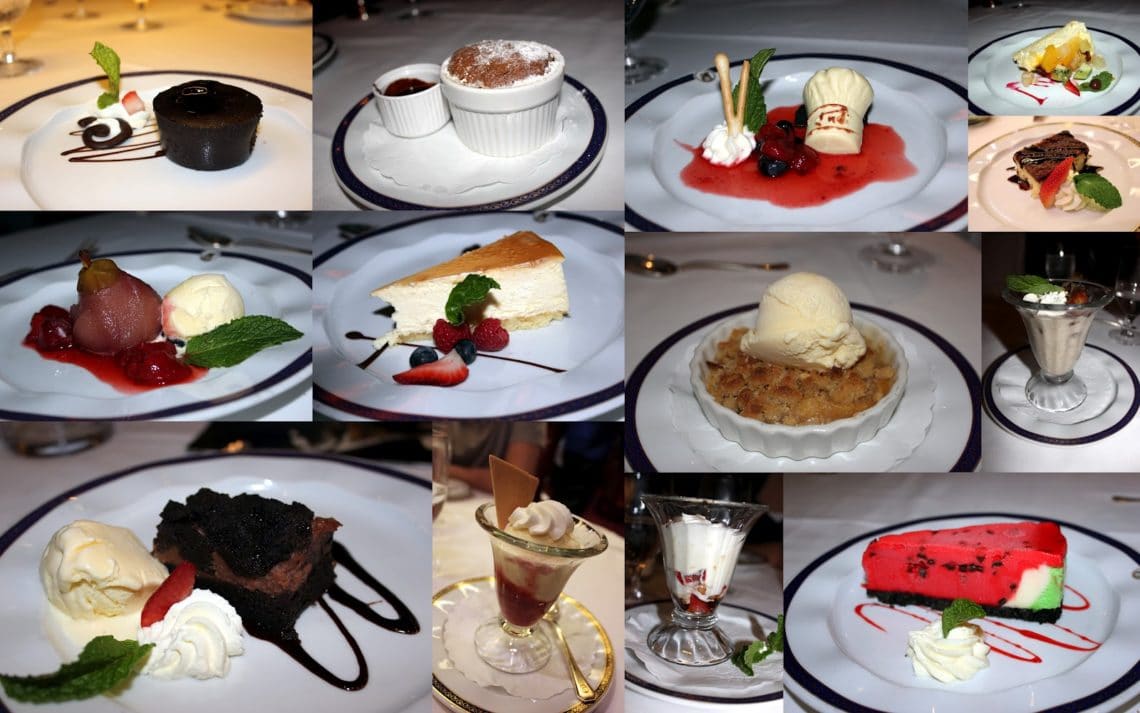 If the food wasn't enough to enjoy, we also really liked the dress code. There is a business casual most nights of the week. We don't always get to see each other in work clothes, so that was fun to dress up and admire the hotness of our spouse. However, there are 2 formal nights that we particularly enjoyed. Some people dress in kind of a Sunday church dress, which totally works if you're not too formal! Some dress in black tie styles, which can be fun to see to admire too. Most go somewhere in between.
We'd like to thank the amazing Last Chance for having amazing designer stuff for crazy cheap for supplying one of Camille's dresses, and Downeast Basics for the other. Indochino advertisements are all over the web, and Jacob's suit we purchased before the hype. We're here to tell you they are a great a suit- thanks for making him look this good!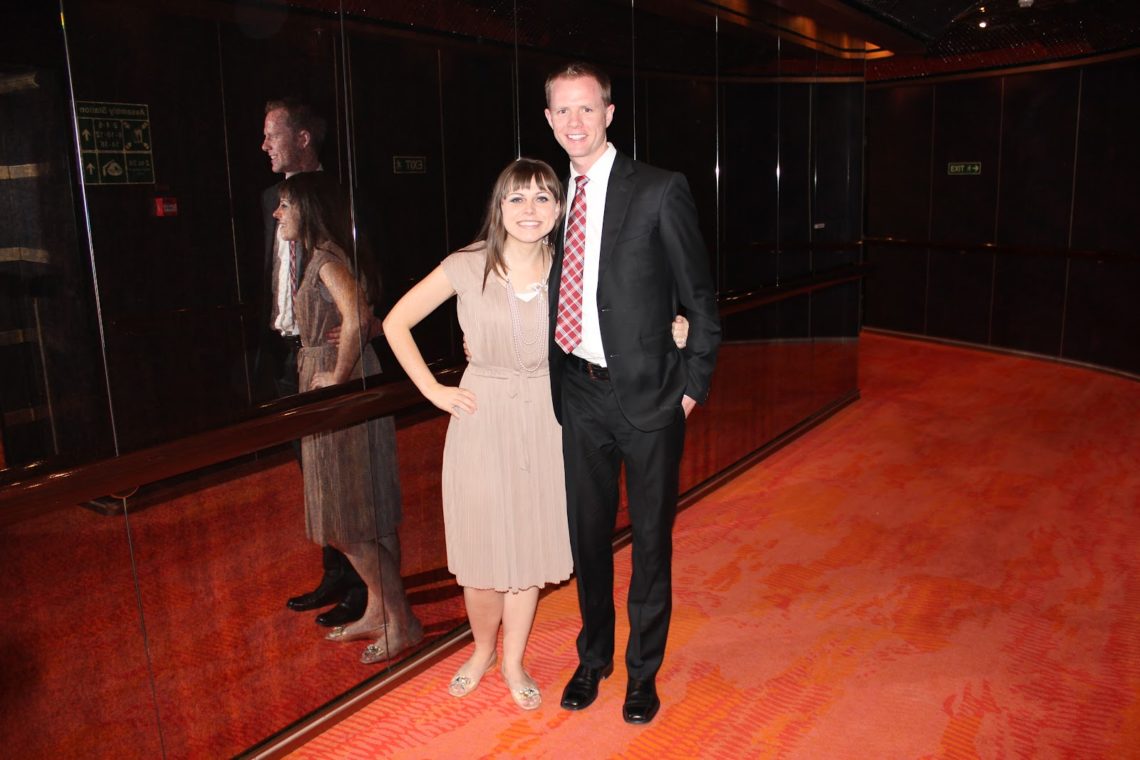 Our friends Jake and Karen joined us on the cruise, and we made sure to get at least one group shot on the first formal night.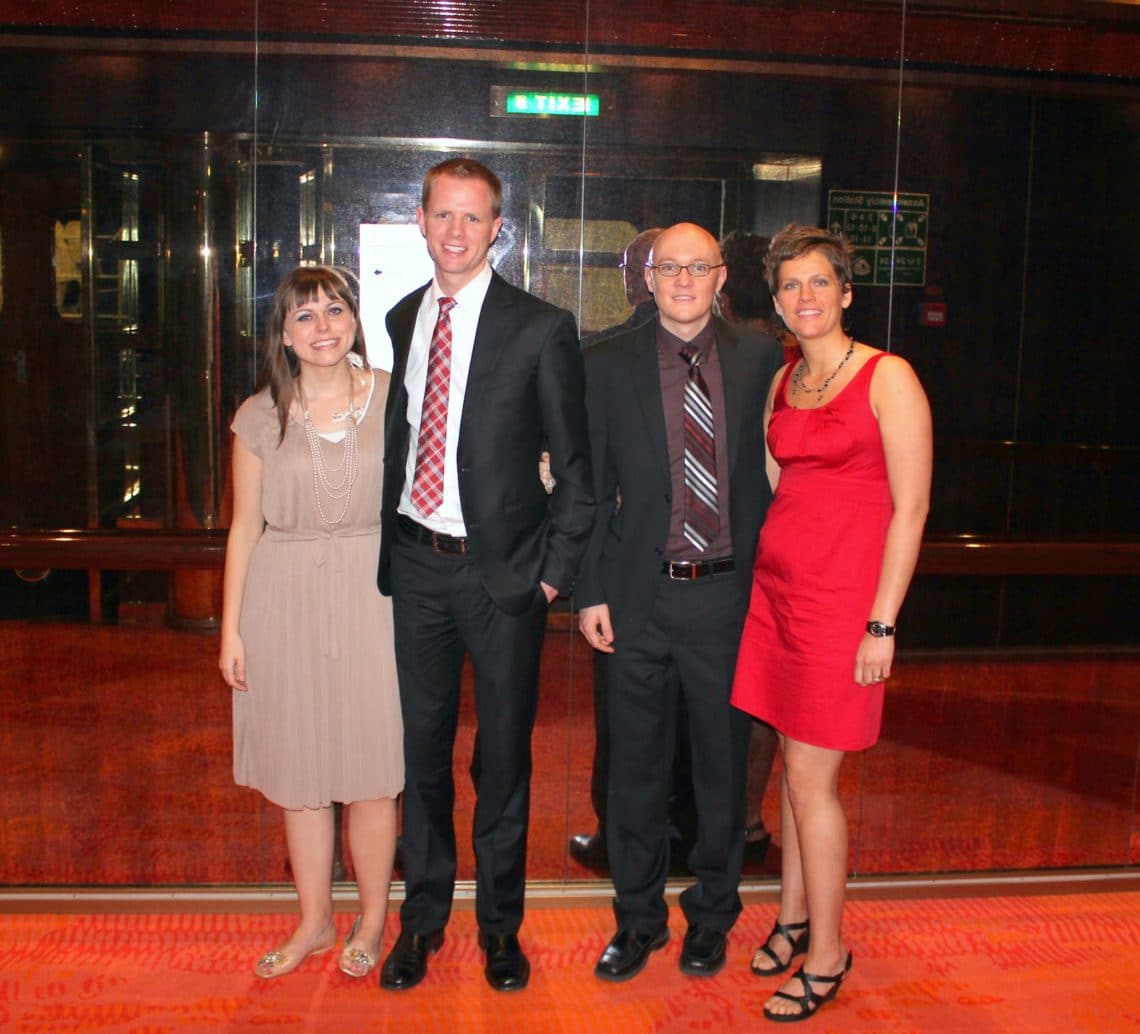 And when your husband looks like James Bond the natural thing to do is take GQ style pictures on the world's coolest couch!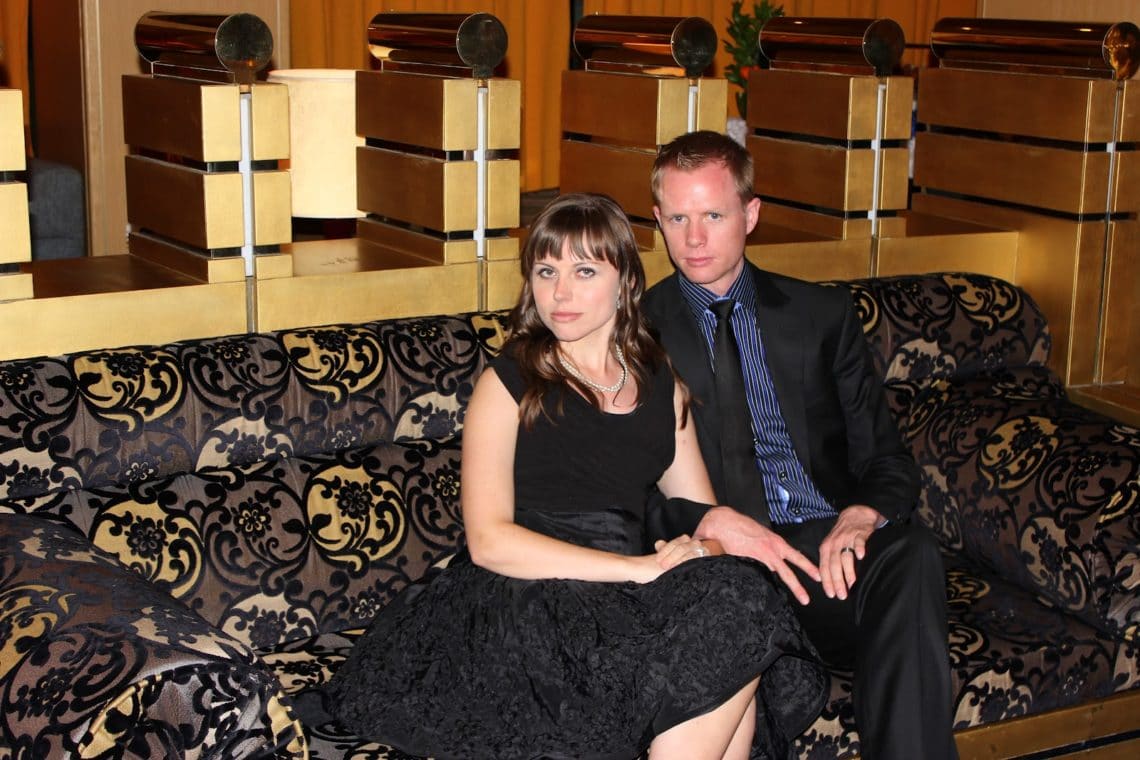 Get 365 Date Ideas!
We want to help you have the best date nights ever! Grab this FREE printable with 365 date ideas, a date for every day of the year so you never run out of ideas!