Reason to Cruise #4- Part 2- Cabo San Lucas
So one time we got so busy with Easter that I forgot to post the end of the cruise posts. Here's the last one! 
Cabo San Lucas was the last stop on our cruise, and it was perhaps our favorite! We signed up for a sail and snorkel excursion because we really wanted to see the over 870 varieties of fish Cabo boasts of. The sailing was beautiful, we went way past where most tourists go, thank you travel guide on the cruise for that tip! We did stop for some pics at Lover's Arch. I'm glad we did, it was so crowded when we went back that pictures and the experience of being the first group there just wouldn't have been the same.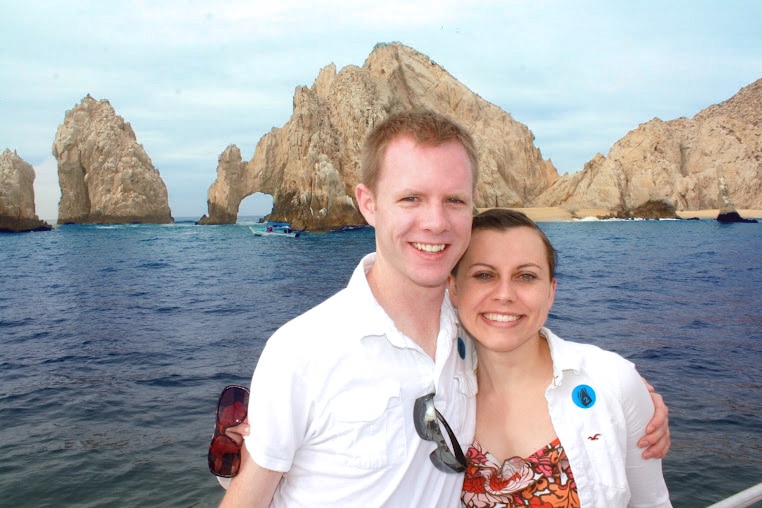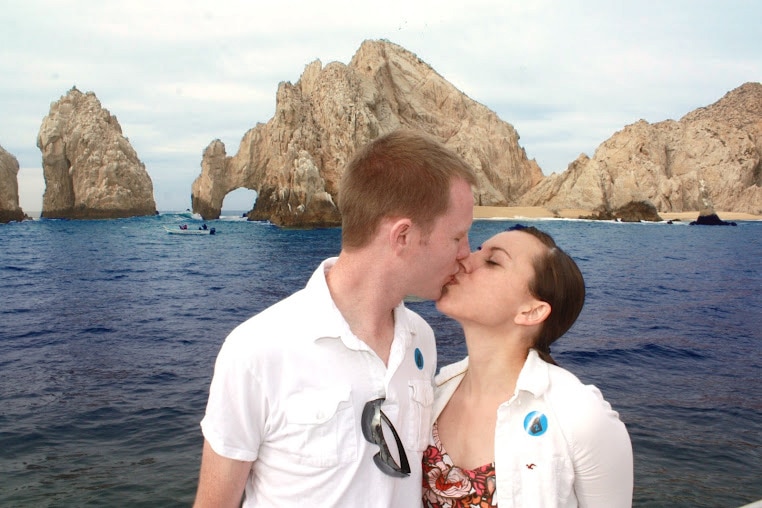 And they made us kiss for pictures, not to mention getting ready for the day just didn't happen for us, don't judge us too much 🙂 
When we got to the coral reef the boat stopped, and we were ready to go. Jacob went in first- right down the slide off the ship. He is a brave man like that! Only the screech of shock from very cold water came quickly, and everyone on the sailboat had a mixed reaction of either laughter or fear. Unfortunately I was the latter. I was skyrocketed back to a memory from my 16th year of life, growing in Utah, when a group of friends went to Division Dam off the Provo River in winter and decided it would be fun to jump in. The argument was it would hurt so much like a polar bear swim, and then nothing would be more invigorating than the feeling of getting out. We're all lucky to be alive, but I wouldn't have changed my extremely fun teen years for anything! Naturally the thought of the near-death swim in a very cold Utah winter didn't make me want to join the blue faces in the Pacific. 
I waited for most people to go in and listened to reaction to the cold from each, it certainly wasn't helping. One of the guides on our boat took pictures of everyone, and yes I love that mine is me smiling, trying to hide my fear of very cold water.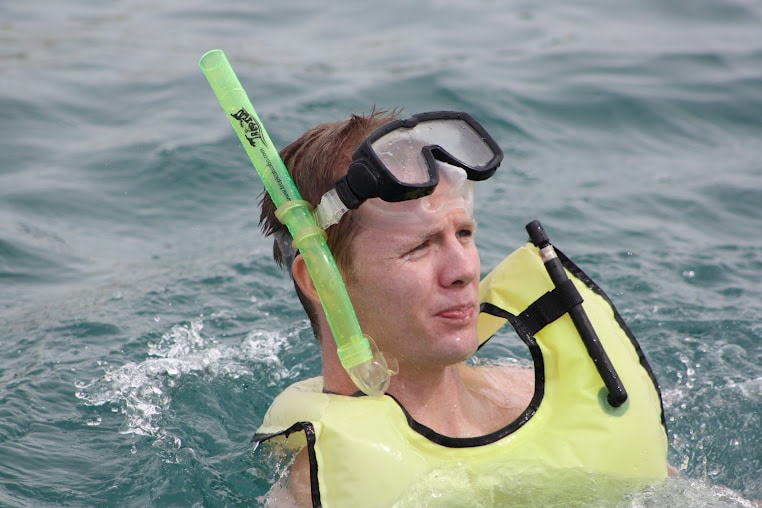 And then it hit me that 1. This was something I really wanted to do 2. We paid for this 3. I went boating almost every spring of my childhood in very cold water and enjoyed it
I channeled that girl that grew up in Utah, pre-AZ wimp status who is used to perfect to hot weather, and realized I could do this. And in I went. The cold was only a moment, and I started moving and felt fantastic! I have to brag I even lasted longer than a lot of people. Bodies are a funny thing, I think sometimes they remember what to do when your brain doesn't. I felt like a teenager boating in Deer Creek again and loved the cold water on my skin. I loved the fish I would see even more! And I equally love that our photographer wouldn't take a picture until we made the peace sign. I love the teasing culture in Mexico!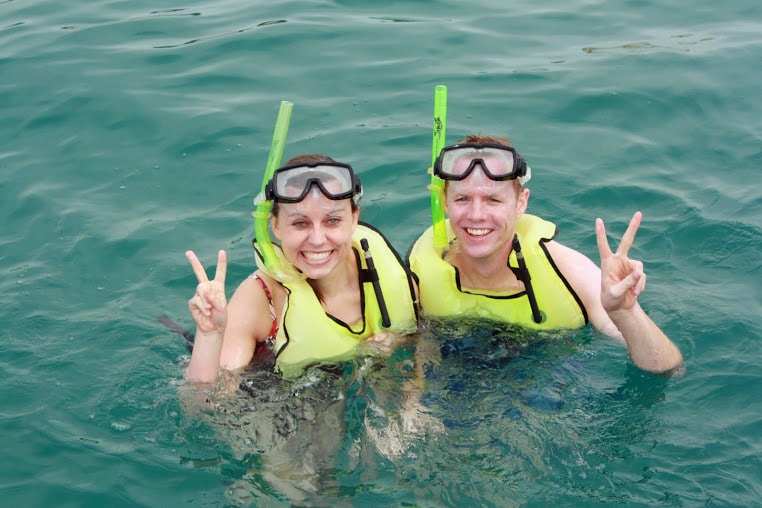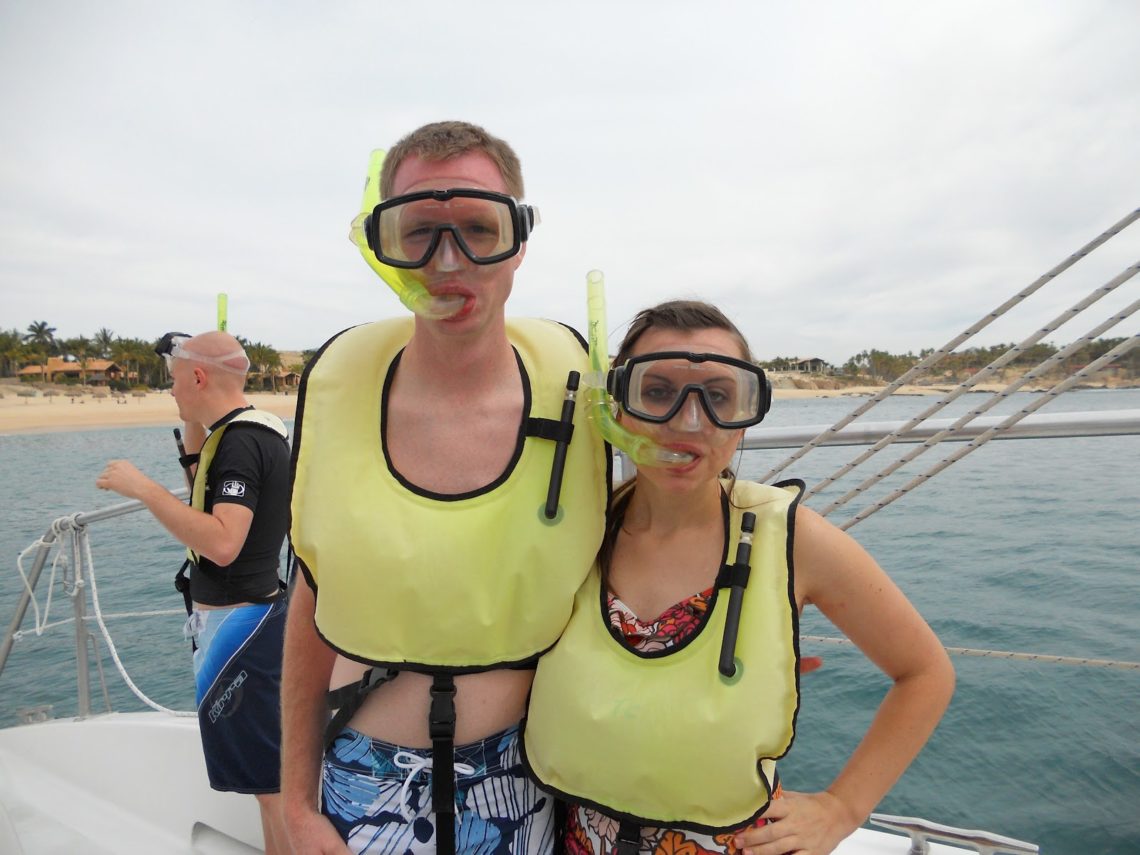 Oh how I wish we had a water-proof camera! There really were a lot of varieties, I felt like every fish I looked at was different from the last. We saw a school of fish which was pretty amazing. I also looked to one side and saw a fish that looked like a tiger, it was striped and beautiful! I looked the other way and saw a cheetah print fish. Everyone starting getting so cold and went into the boat early. Jacob and I enjoyed some time together, just the two of us. I grabbed his hand underwater, and we held hands as we went through the reef pointing out fish and plants. Who knew you could have such a romantic moment under water? 
We heard there were jellyfish so we started heading closer to the boat since most people were done at this point. When I finally brought my head above water I noticed a husband who was blue with purple lips who told me he was so cold and asked if I was okay. I was. It's probably due to the extra layer of fat I carry and the fact he doesn't have fat, but I knew I needed to take care of him and call it a day.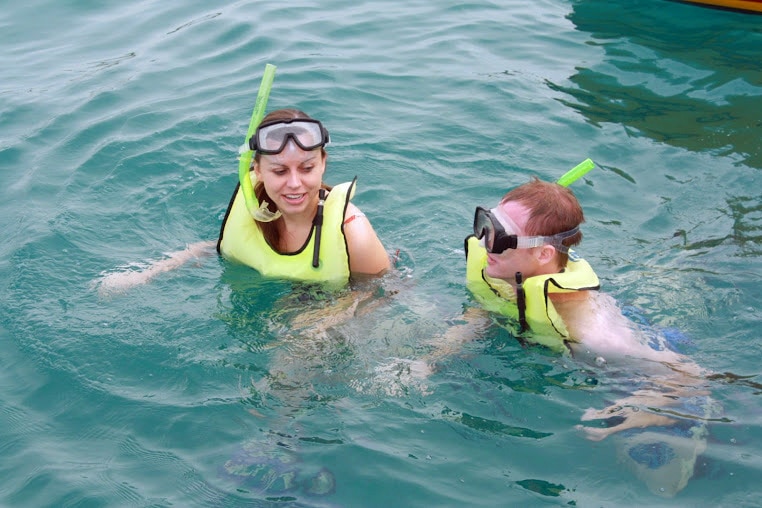 We enjoyed some Mexican treats on the boat, and enjoyed watching the drunk dancing lady who didn't stop for the next hour. She hit on the boat crew, flashed some of the older men on the boat, and just kept dancing the Macarena no matter what song was on. After our day in Cabo getting back on the cruise ship we noticed her at a bar still dancing. I'm glad she had a good time, and I'm glad we could get some serious laughs from her very happy drunken state.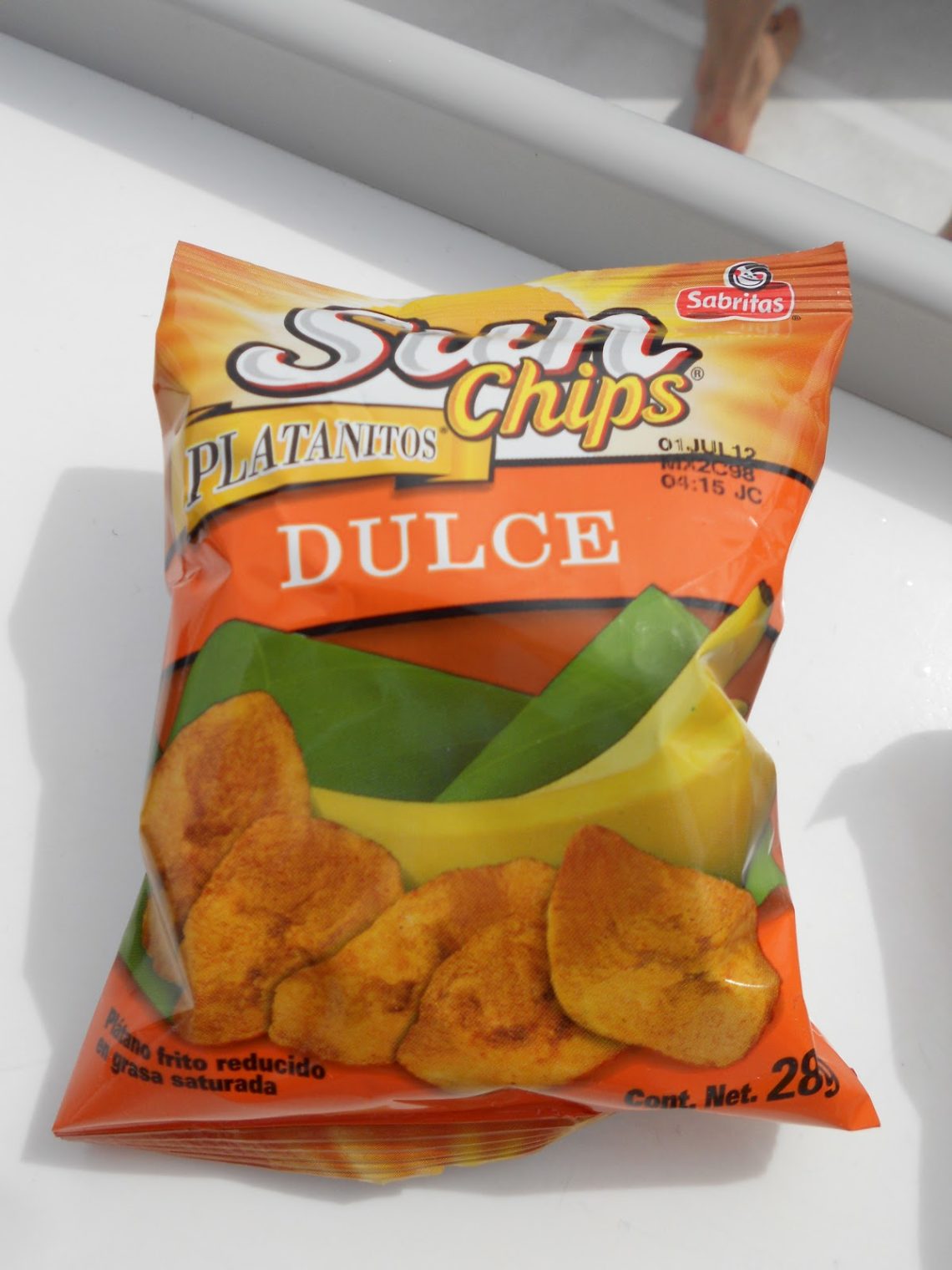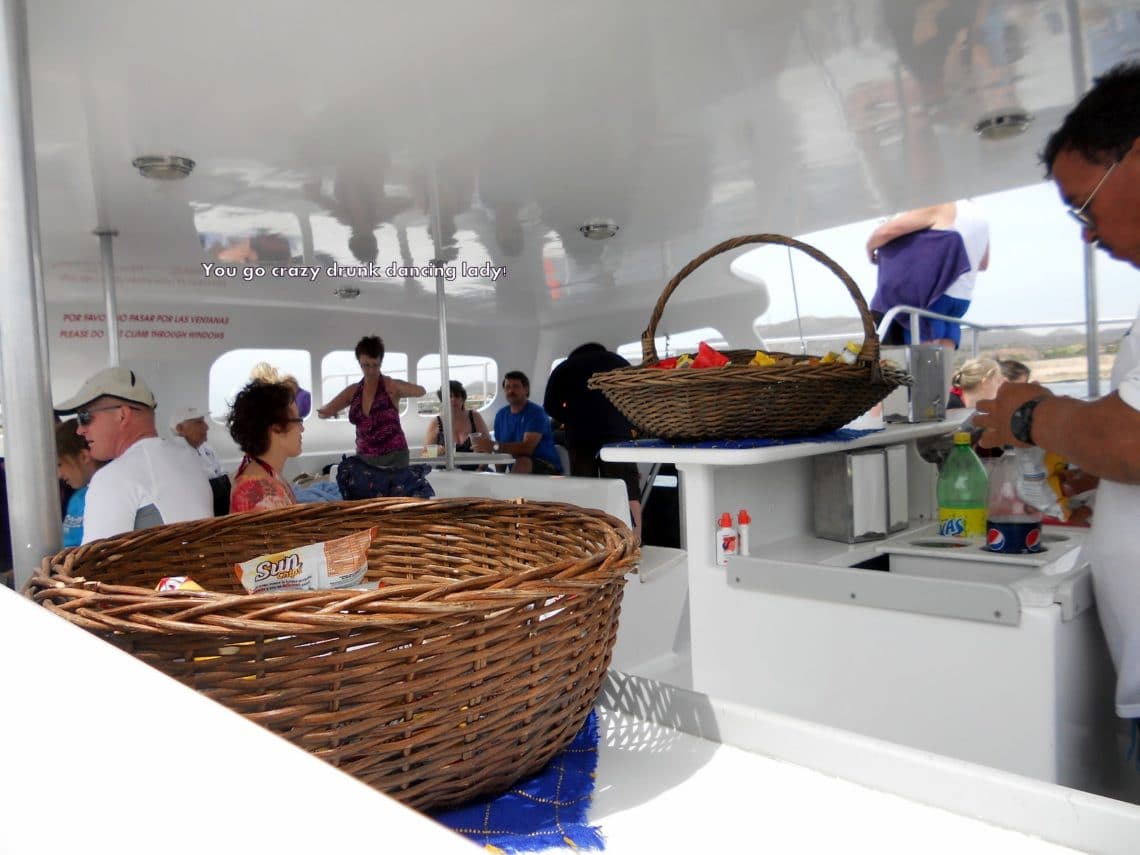 What was even cooler than that was the whale watching we got to do. We saw not one, but 4 humpback whales on the trip back to the main city. We may have seen a shark too, but let's not focus on that little scare, the whales were the main attraction. They are gorgeous! Even though this is blurry, trust us, it's a whale!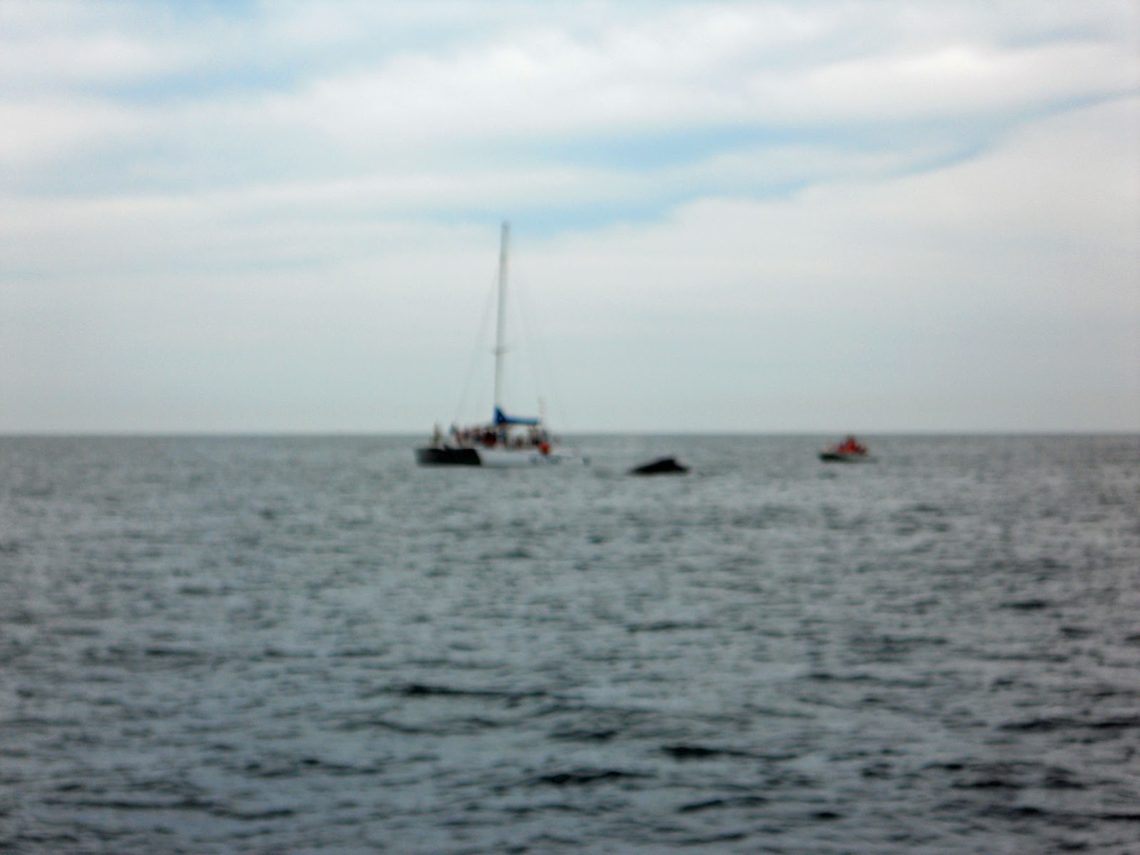 We made sure to get some authentic Mexican food, so we walked pretty far away from the tourist spots to get some cheap tacos. They did not disappoint! 
And some English direct translation was enjoyed. Yes, that says "Enjoy free well drinks," said by a cat in a letter-man jacket at a turntable.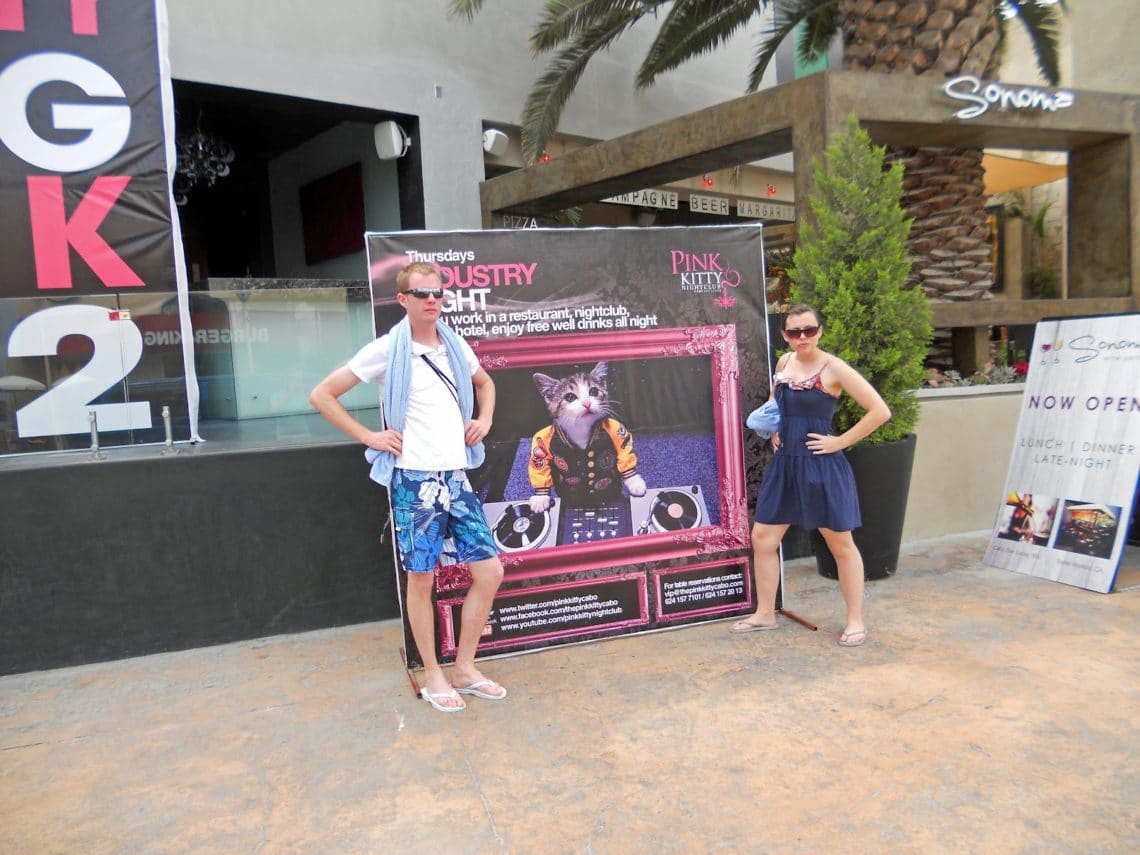 We went back to tourist spots and enjoyed some virgin pina coladas before we headed back to the ship.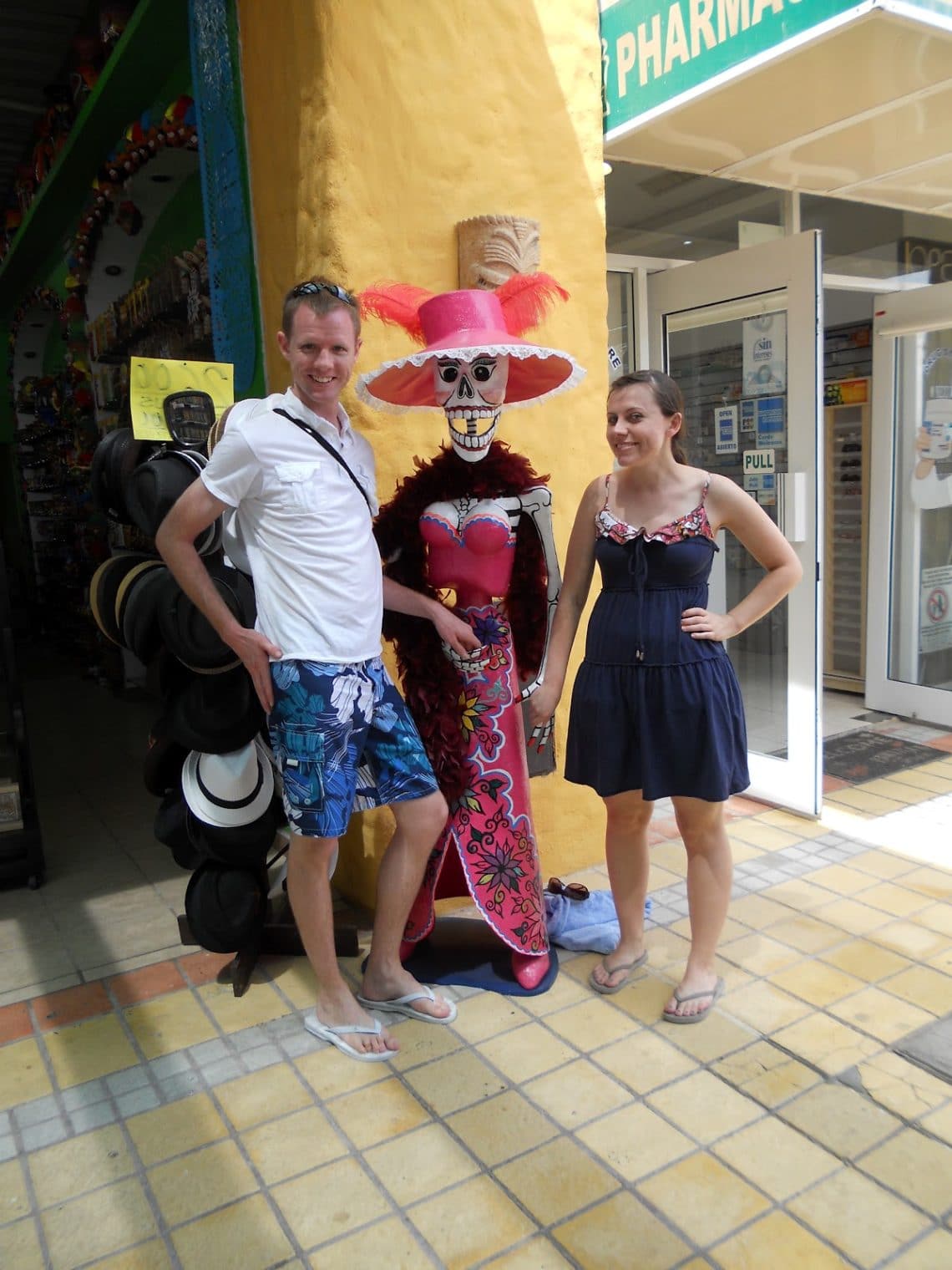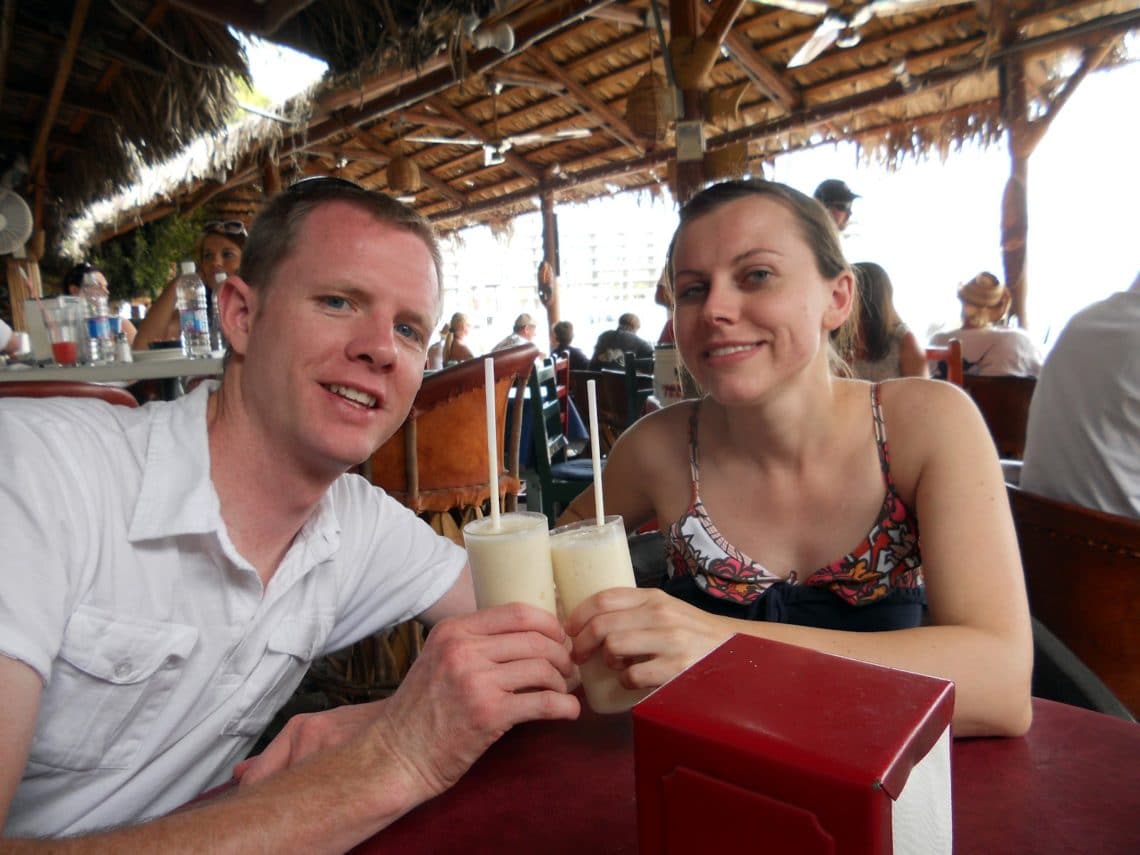 Get 365 Date Ideas!
We want to help you have the best date nights ever! Grab this FREE printable with 365 date ideas, a date for every day of the year so you never run out of ideas!