Ringing in 2014: New Year's Eve Mocktail Party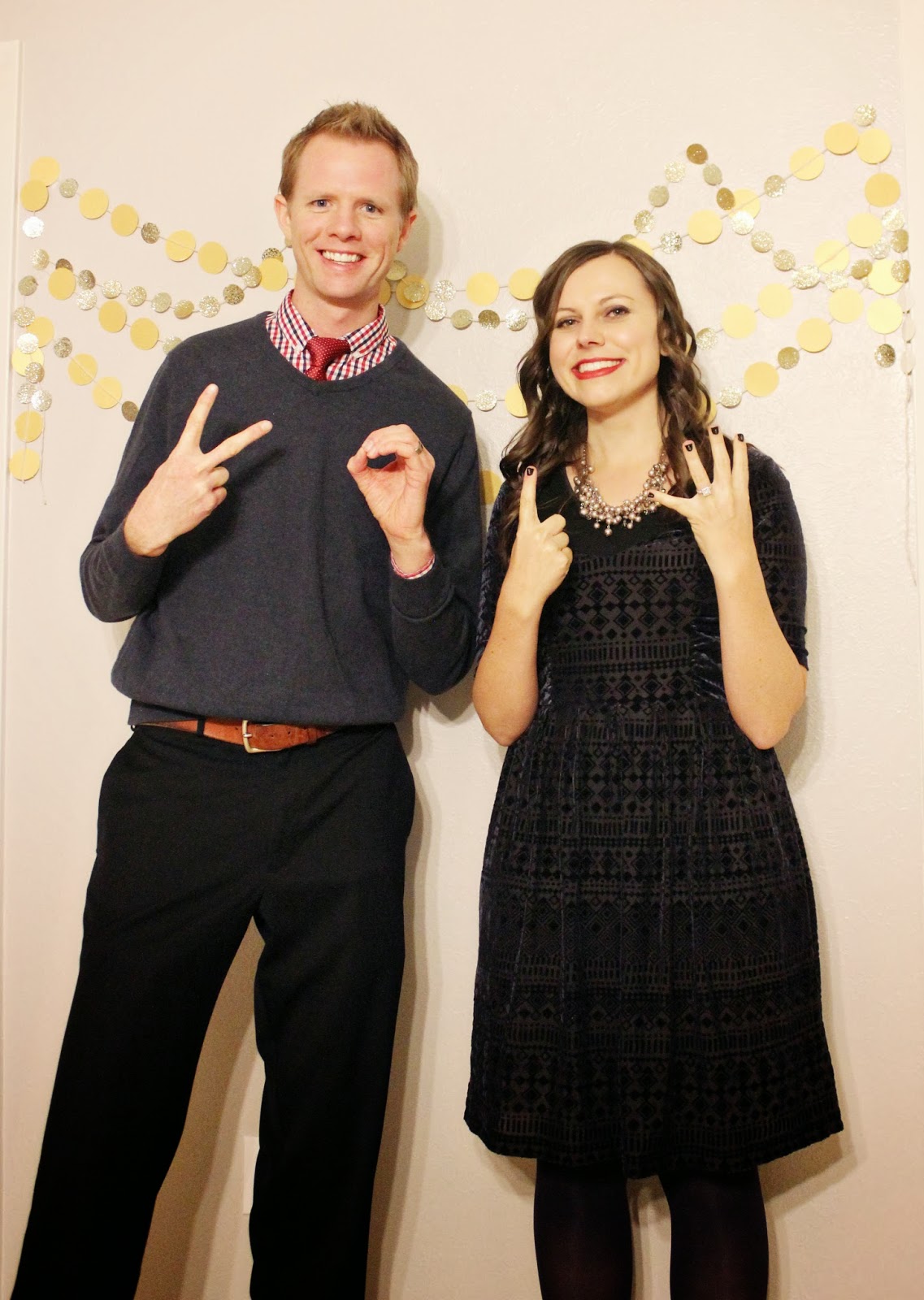 The best way to ring in the new year is with friends, and if you can take photo booth pics with the majority of the party that's even better!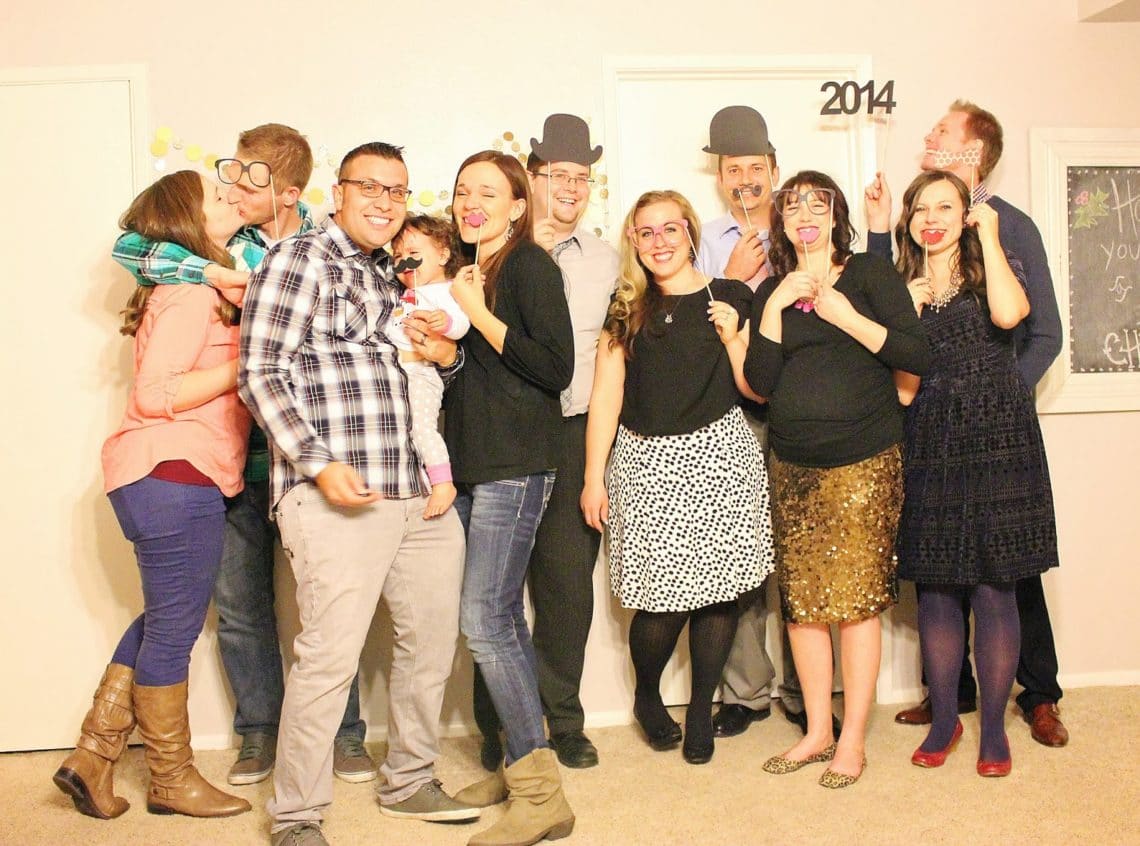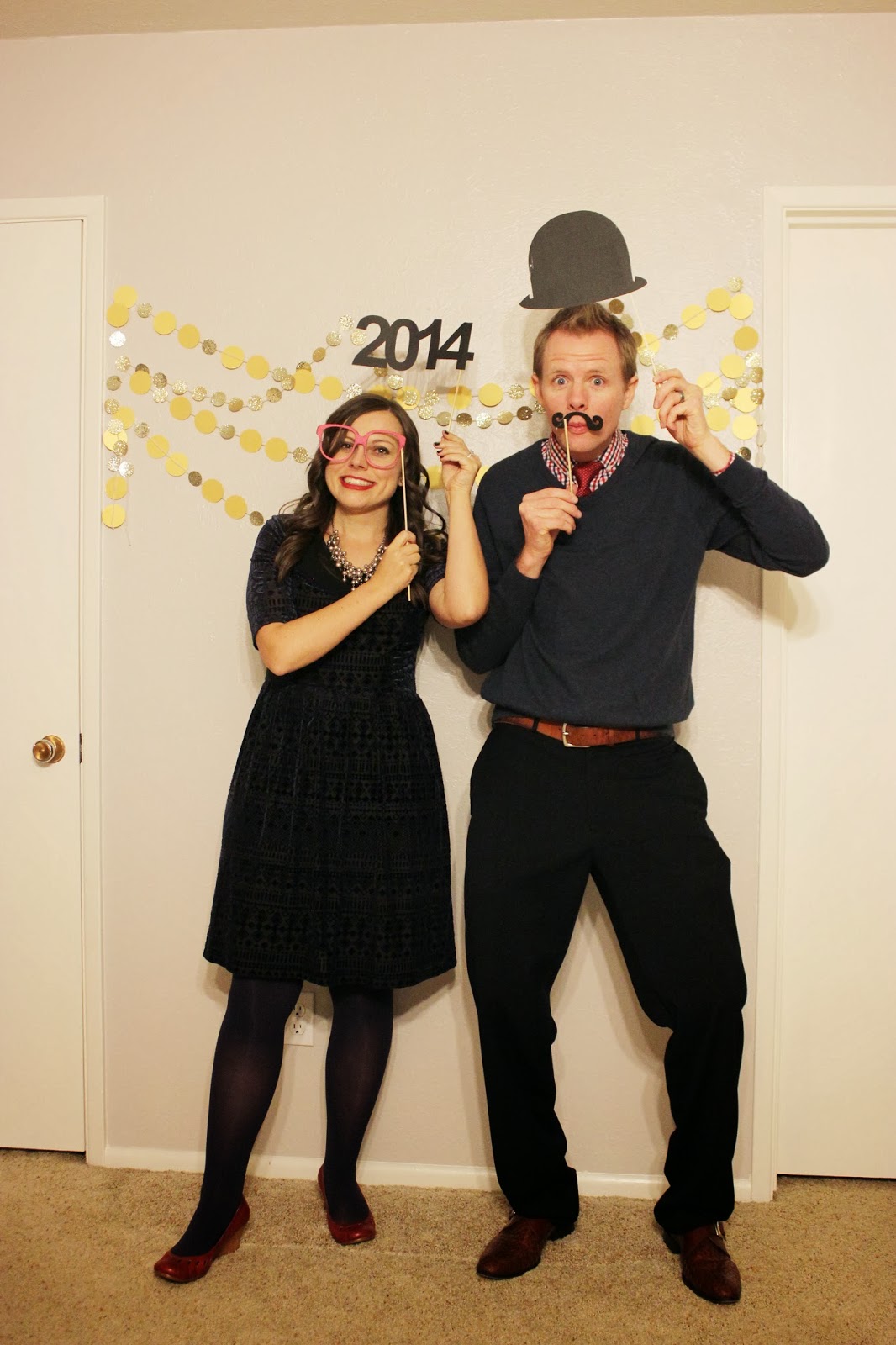 Our wonderful friends Tia and Brett threw an amazing mocktail party complete with adorable decor, amazing food, and of course drinks!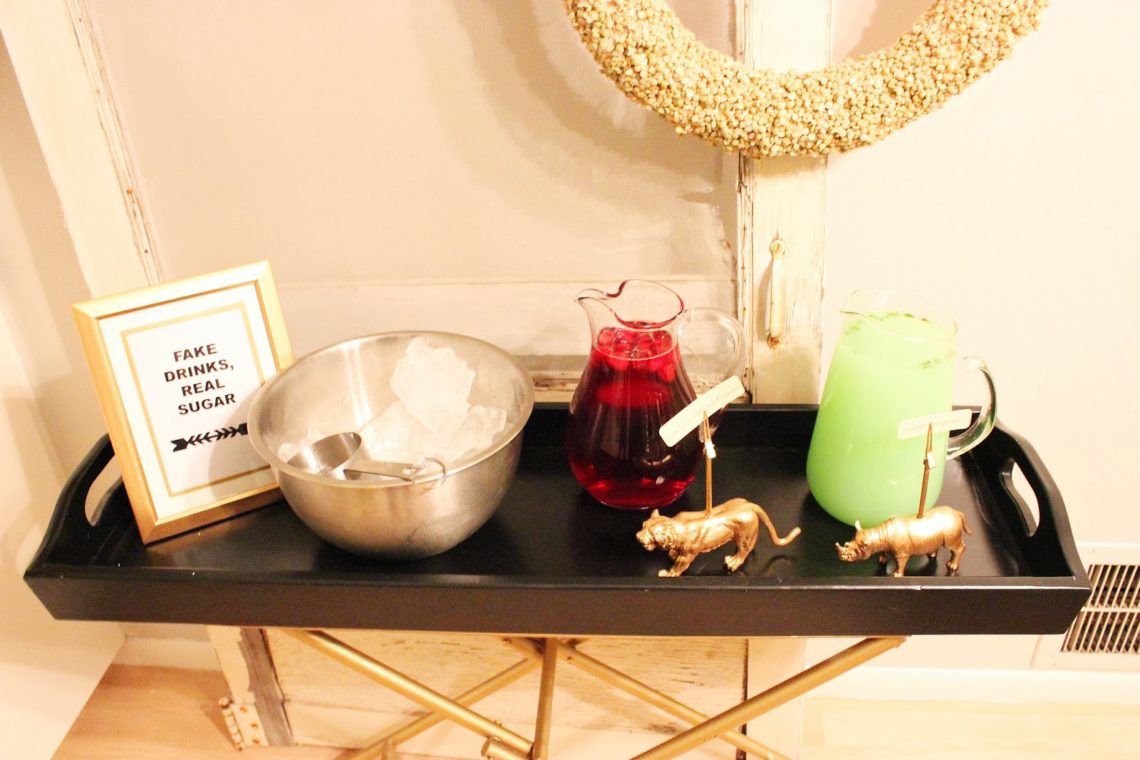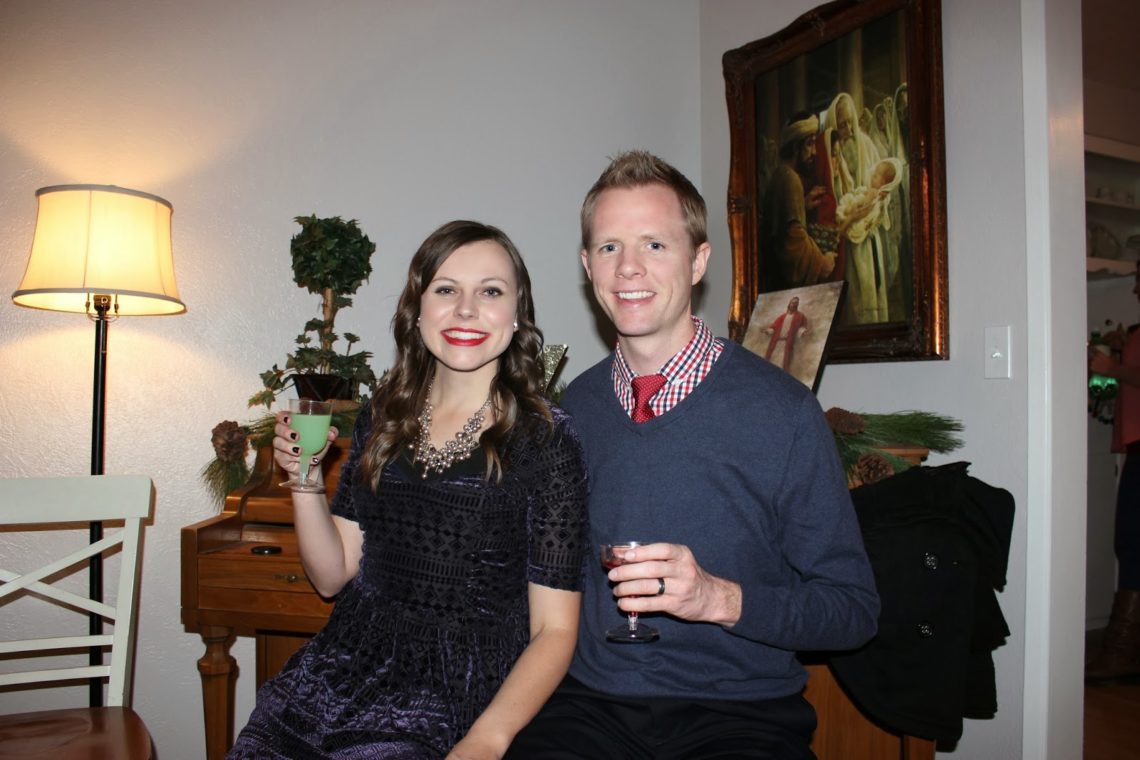 Tia is beyond creative (and humble about it), she can pull of anything on a frugal budget that looks better than what you could pay a professional to do! She's also an amazing cook, and pulls of pregnant cocktail attire better than anyone else! If you aren't reading her blog you should! She's so inspiring to make and do great things without spending much money!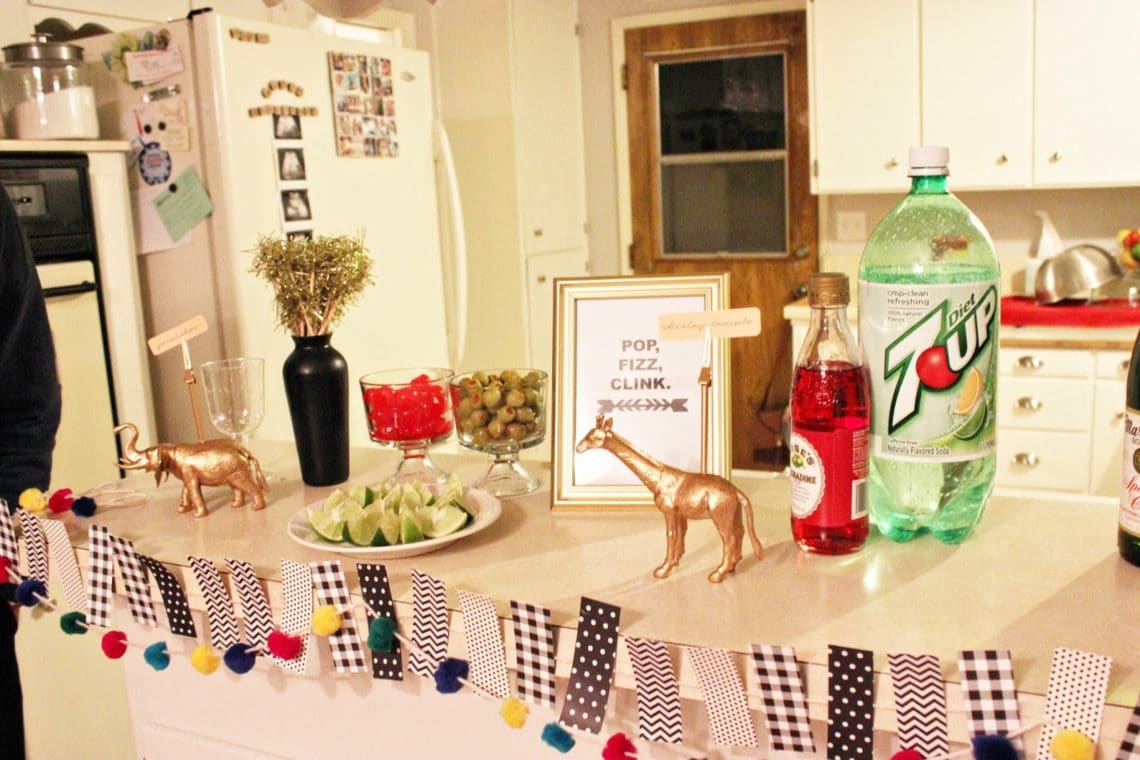 We had a great time catching up with old friends and meeting some new ones too.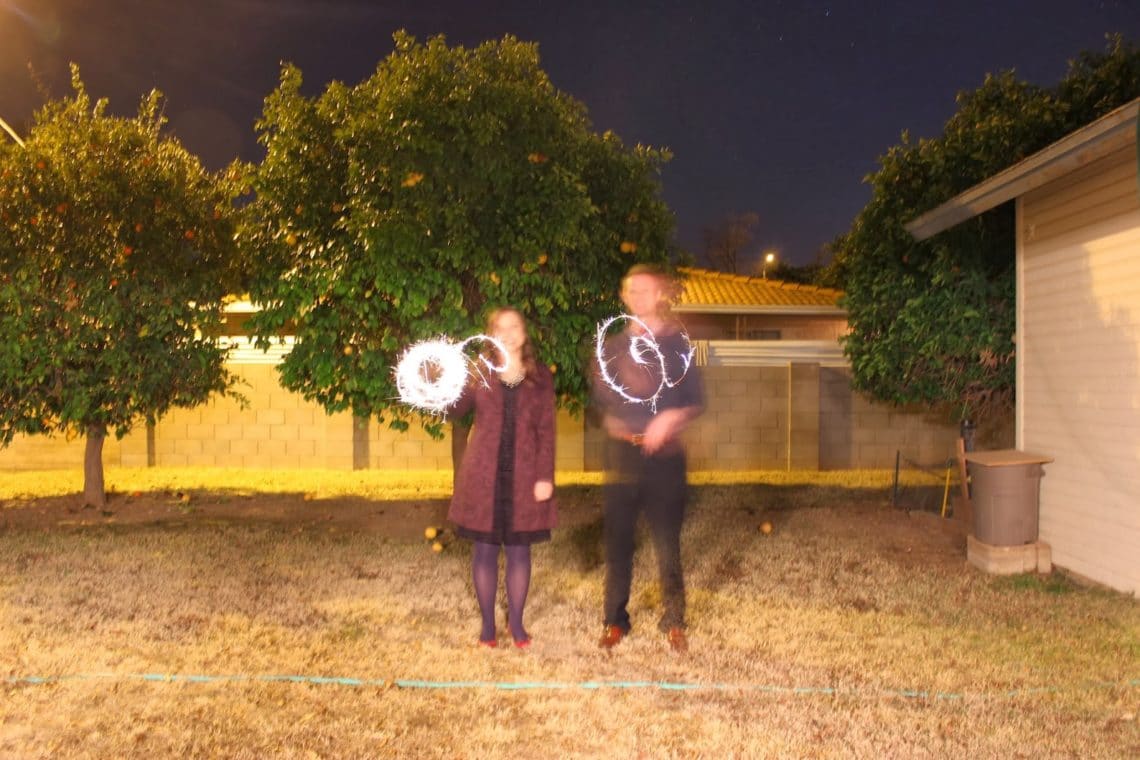 We call this one "Ghost Writer"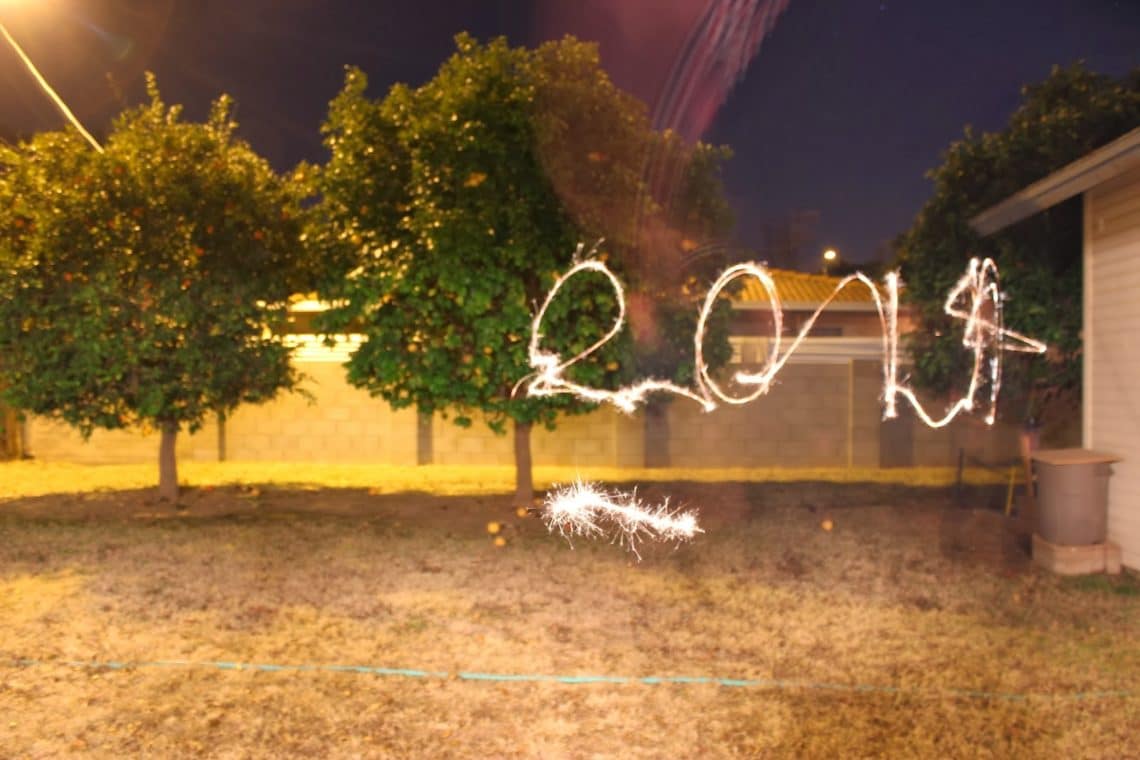 Eventually we got our friends Clint and
Alexis
to join us and nailed the 2014 pic before all the cheap sparklers died!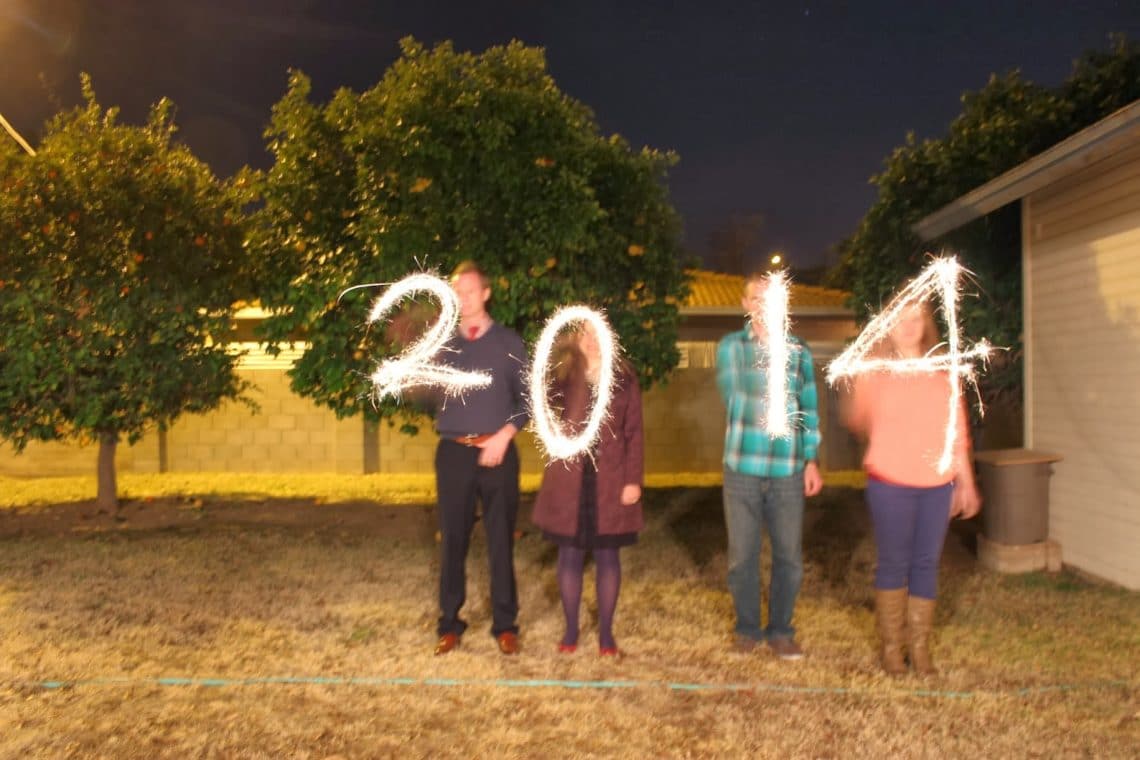 We had a blast at the party and remarked how lucky we feel to have so many wonderful friends from our single days that we still get to enjoy.
This also reminded me how fun get-togethers are, and how they don't have to be anything over the top or expensive to make a great date. I was so inspired I set the New Year's resolution to host a party in our home each quarter. Make sure to keep me accountable if the first isn't blogged by March!
Thanks for a perfect New Year's Eve Tia and Brett! And Happy New Year to all our dear readers!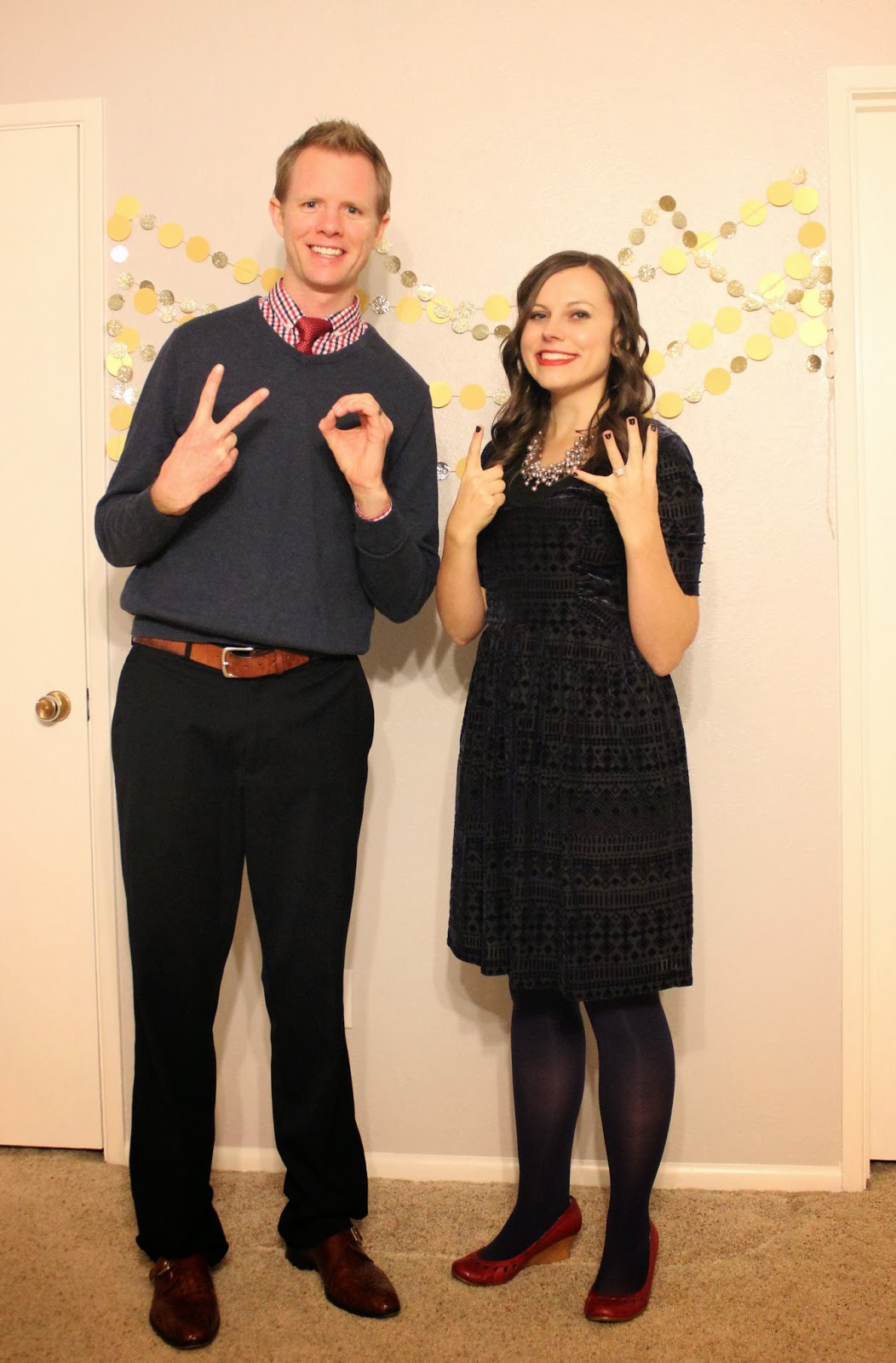 Get 365 Date Ideas!
We want to help you have the best date nights ever! Grab this FREE printable with 365 date ideas, a date for every day of the year so you never run out of ideas!