Seattle Getaway: Dahlia Bakery
I'm lucky enough to have not one, but two coworkers from Washington. One attended business school in Seattle and she happens to be the biggest sugar addict you may ever meet! When I asked her for tips on what to eat, the first thing that came out of her mouth was "
Dahlia's Bakery
!" and the link was instantly sent.
 Dahlia Bakery Seattle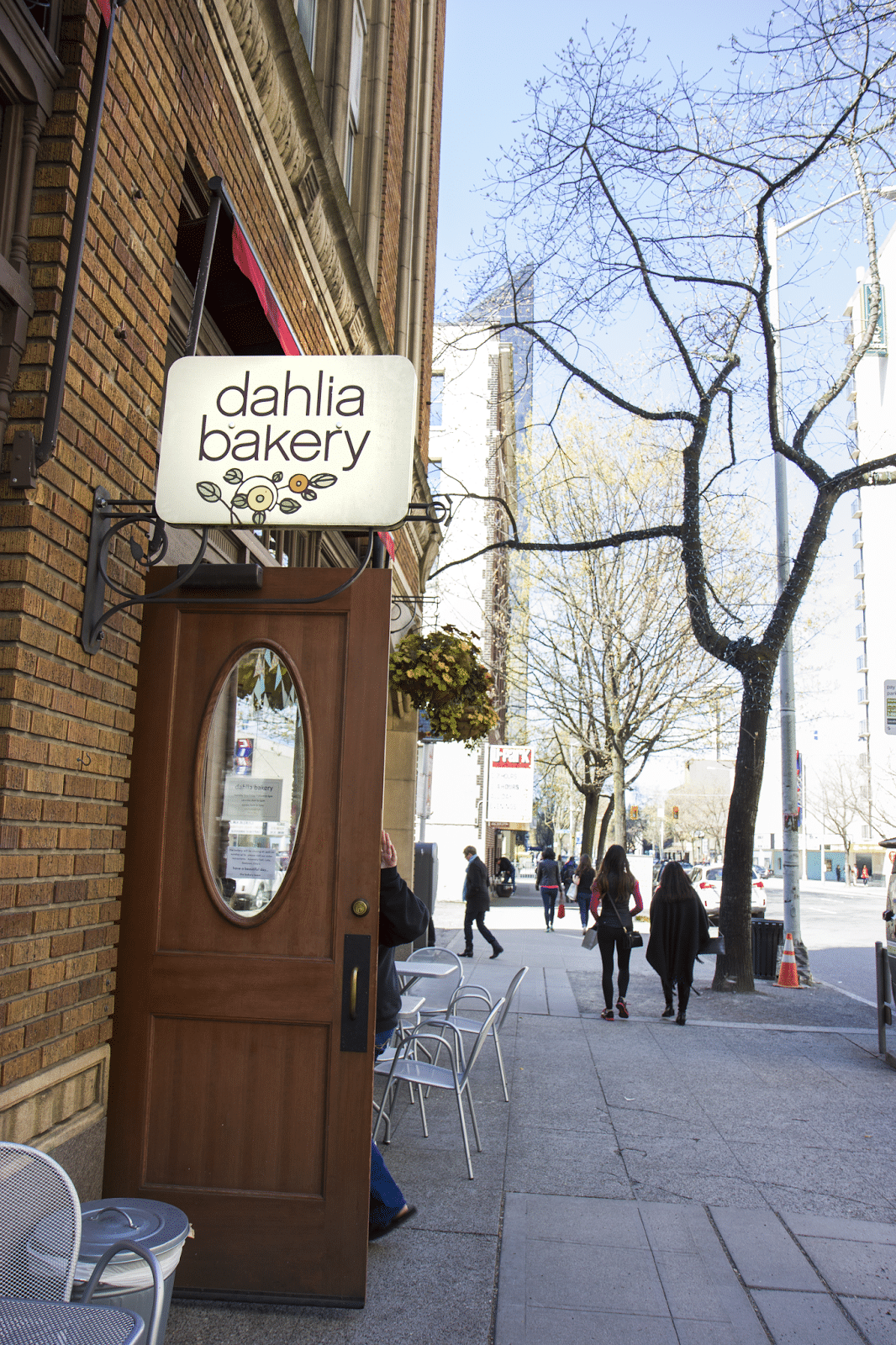 I knew I was in good hands with this recommendation, and we planned a trip here right after the temple. And I felt like I'd walked into something magic pretty instantly. But the great dilemma began- what on earth to get! The Dahlia Bakery has so many amazing options, it was almost impossible to choose!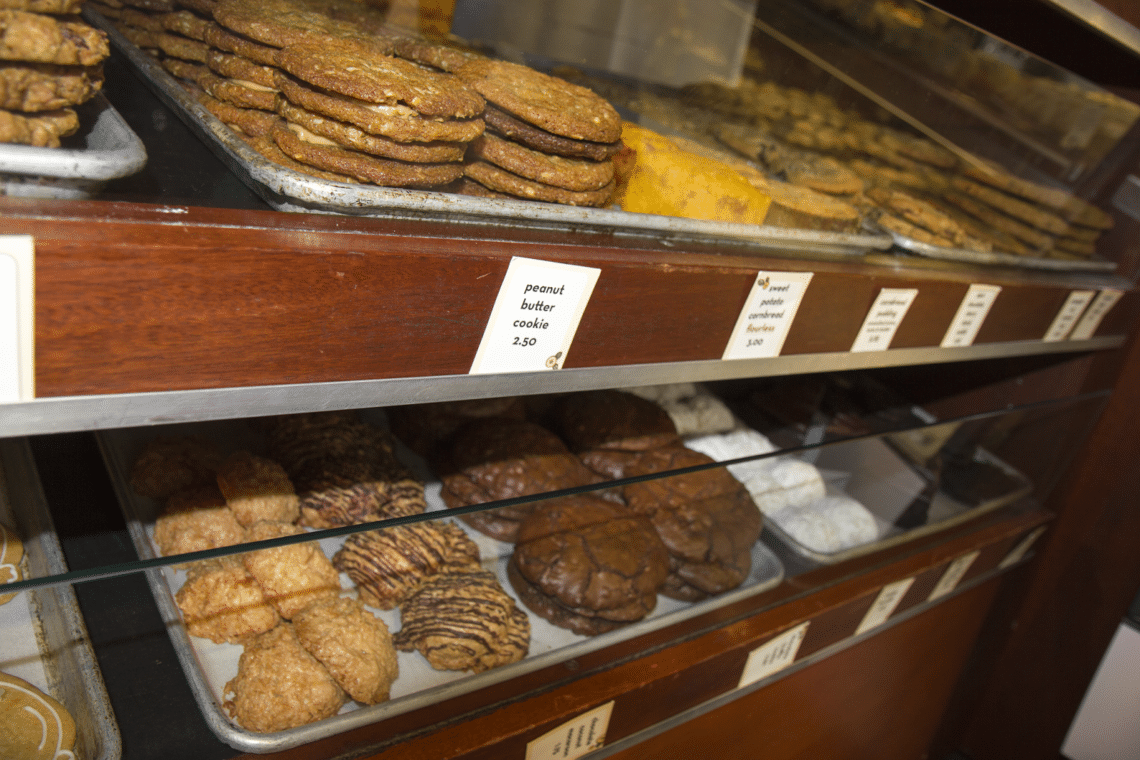 Best Bakery in Seattle
The pies, the donuts, the cookies- oh my! I could tell each was baked to perfection and that this was clearly one of the best bakeries in Seattle for a reason! It became obvious quickly that I couldn't go wrong with anything I chose!
We settled on two things each- and grabbed it to go on the way to our next adventure. I've never been so tempted to sneak a treat in my life!
The chocolate truffle cookie and peanut butter cookie sandwich were definite musts! These cookies had us at first bite and were savored until the last crumb was consumed.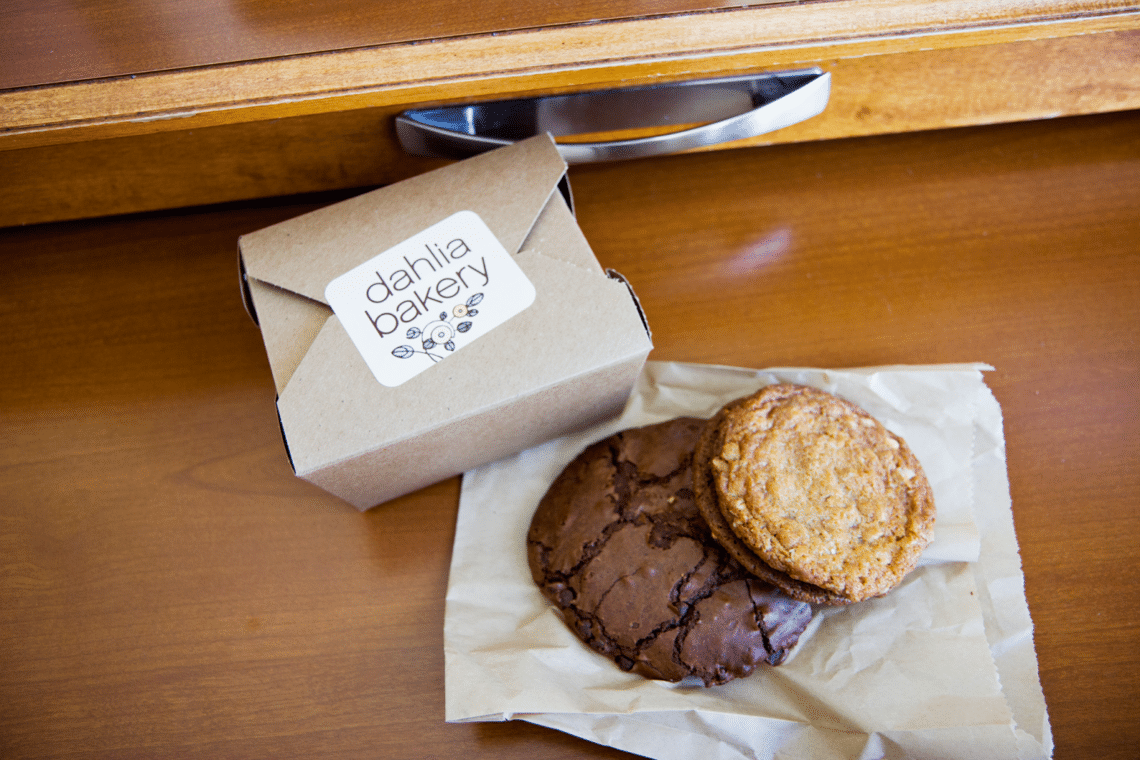 Jacob really wanted an eclair, he sort of fell in love with them in Paris.
When I saw a rice krispy treat of sorts, I instantly went for it. I asked the cashier if it was any good, and he let me know it was actually a krispy toffee, and that it is nicknamed "crack" because it's so addictive. I'd agree, one of the best treats I've ever had to eat! I will find a knockoff recipe, because this has been on my brain for weeks now.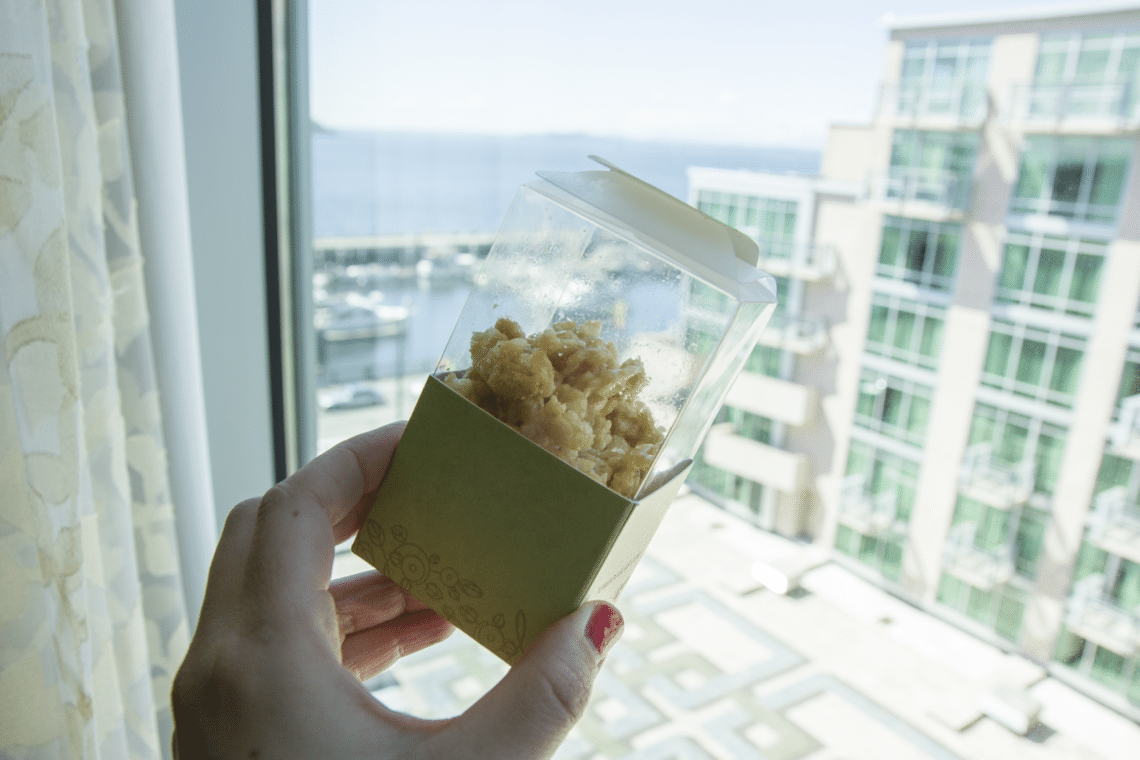 Should you find yourself in Seattle and want a treat, definitely look for the charming bakery with adorable mosaics! The Dahlia Bakery is one of the best bakeries in Seattle, and one we're so glad locals highly recommend!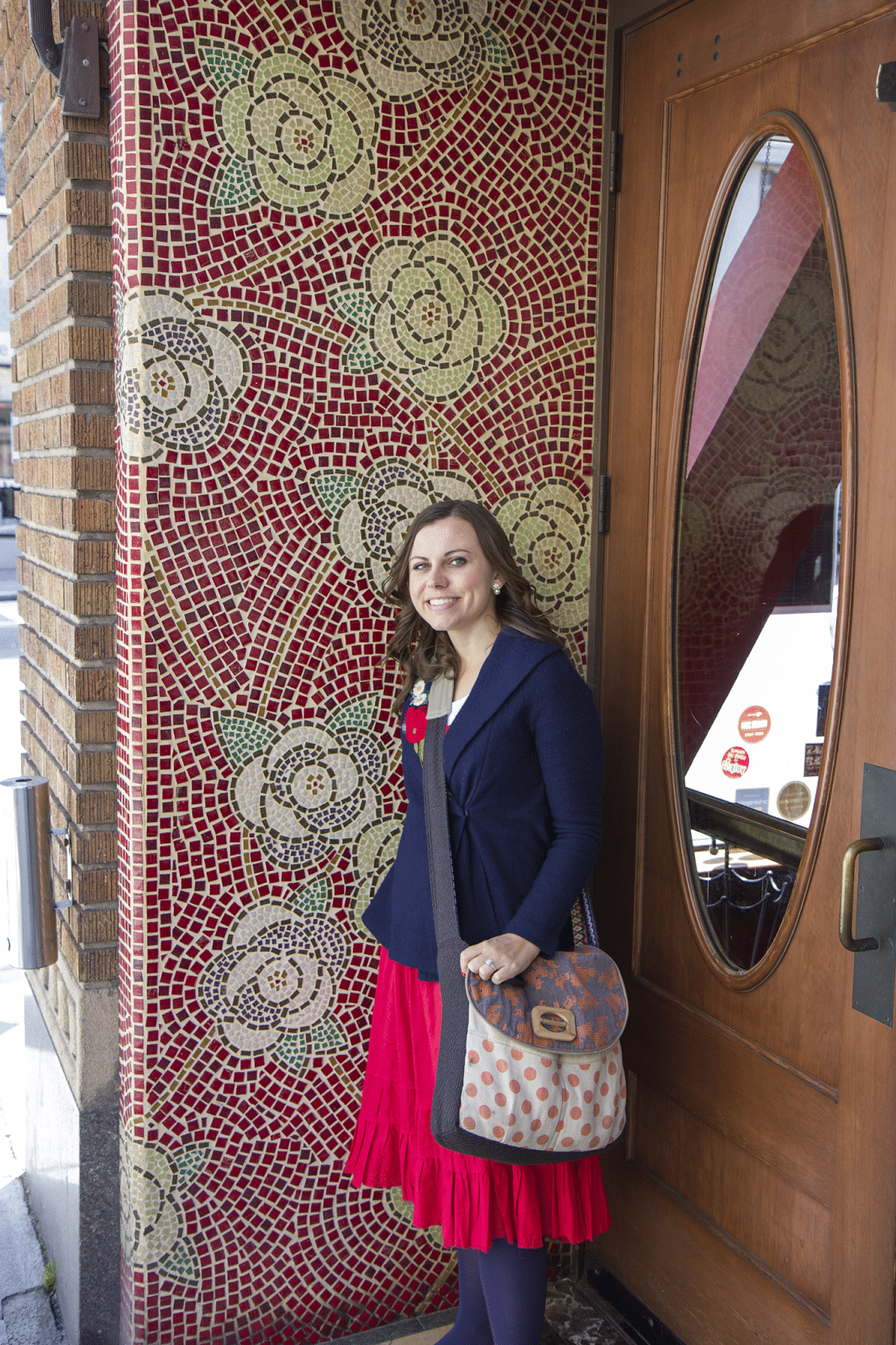 Like this Seattle Bakery Idea? You may like these Seattle posts too:
Get 365 Date Ideas!
We want to help you have the best date nights ever! Grab this FREE printable with 365 date ideas, a date for every day of the year so you never run out of ideas!