Seattle Getaway: Hipster Hangouts and Queen Anne Neighborhood
We had an afternoon open before we had to leave beautiful Seattle, and one of my coworkers who went to business school in Seattle recommended going to explore the Queen Anne Neighborhood. After looking at it from the
Space Needle
we decided it was definitely going to happen! 
We parked, and started to walk around and realized pretty quickly we were in an upscale hipster neighborhood- just our type of place! We noticed the cutest little Doughnut shop call
Top Pot
, and hipsterville hunches were solidified. 
There were lots of clues we were at the hipster hangout of all hipster hangouts, but let me share them with you so you can start to analyze your own adventures. If you don't look carefully, sometimes you miss these gems are happening simultaneously.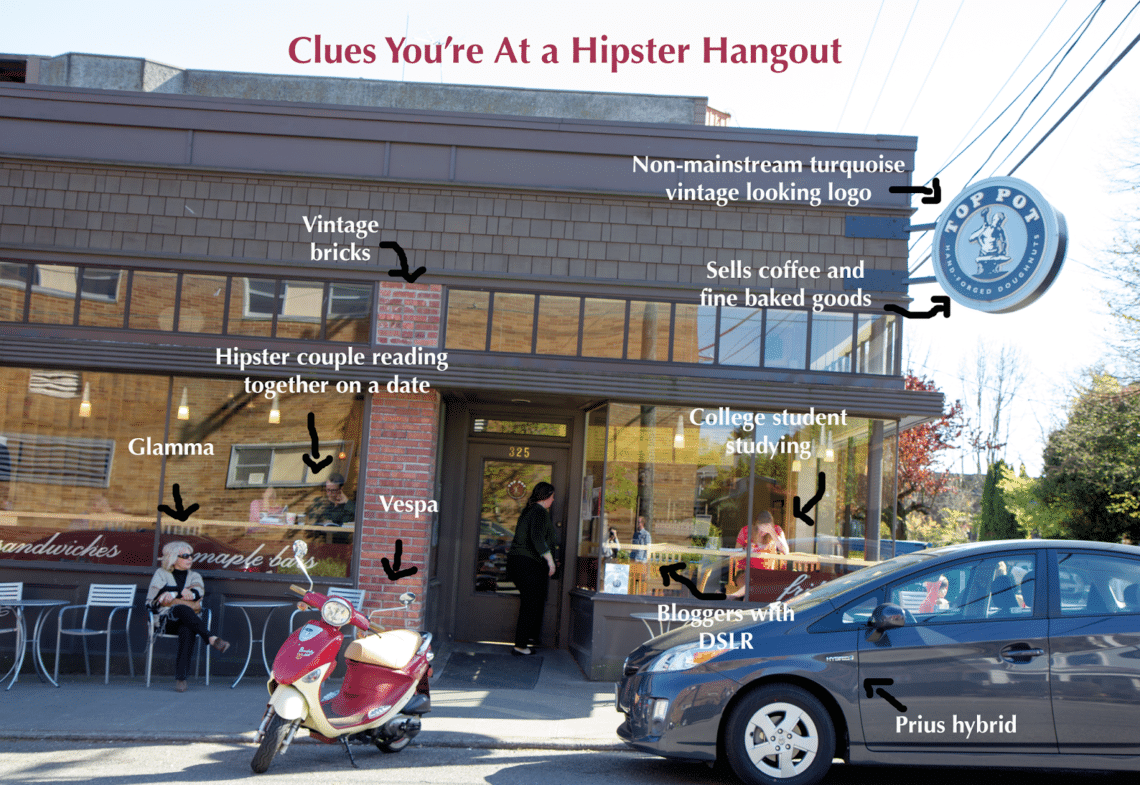 And if that wasn't enough, here's the inside with an attractive man waiting for his doughnut.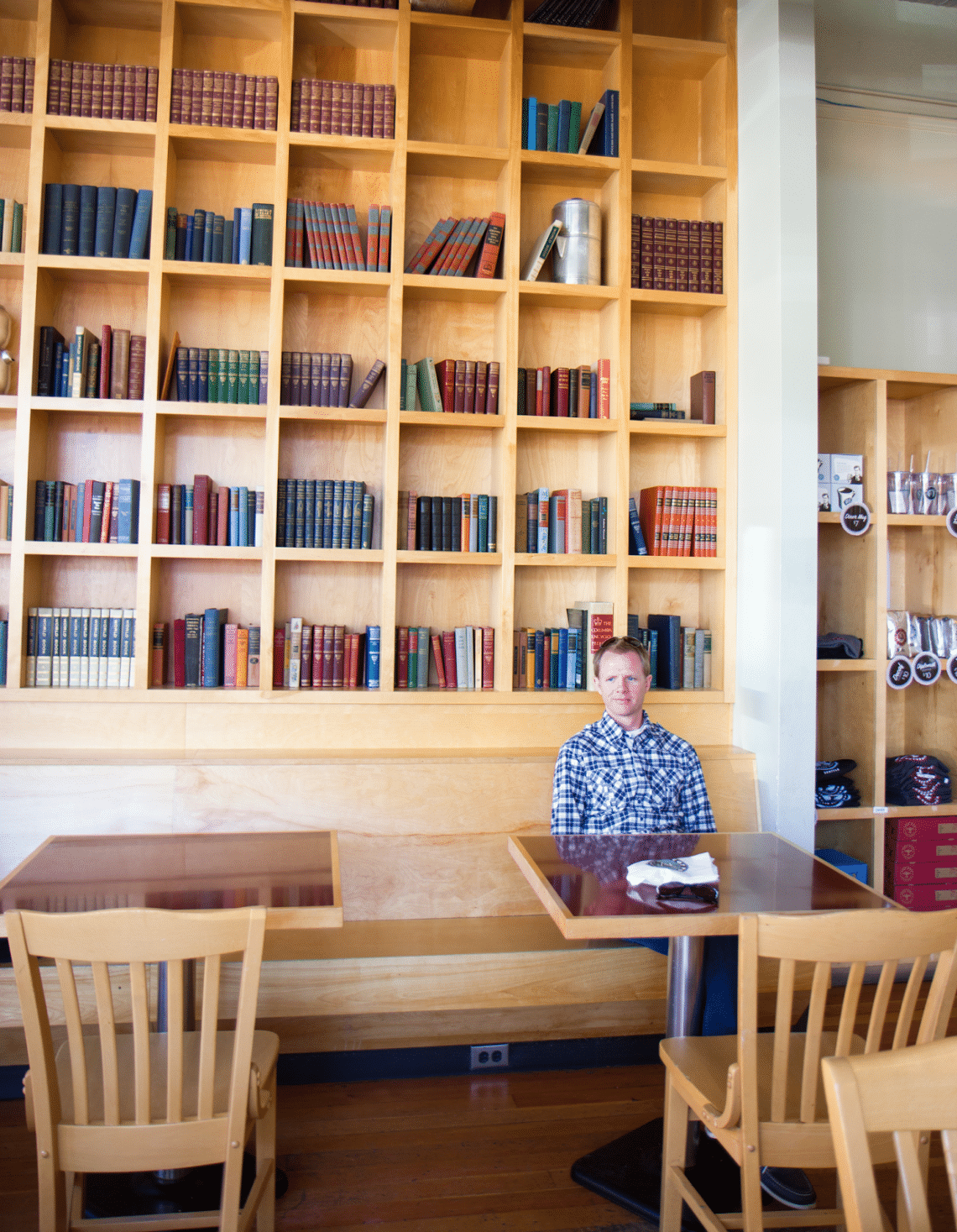 Such a cute little cafe, and seriously, the hipster couple reading together on a date was about the cutest thing I've ever seen. I didn't take a stalker picture of them, but maybe I should have. I could have started a coffee table book, "Hipster Couples" and I'm pretty sure it would be a bestseller.
My second favorite part was the doughnuts. I'm not actually a big doughnut fan, but when done right, and when they are this pretty it's hard to pass up!
Old-fashioned chocolate glaze won, and there was some tough competition.
We decided we should walk off the doughnut and explore one of the coolest and wealthiest neighborhoods in Seattle. 
The views did not disappoint.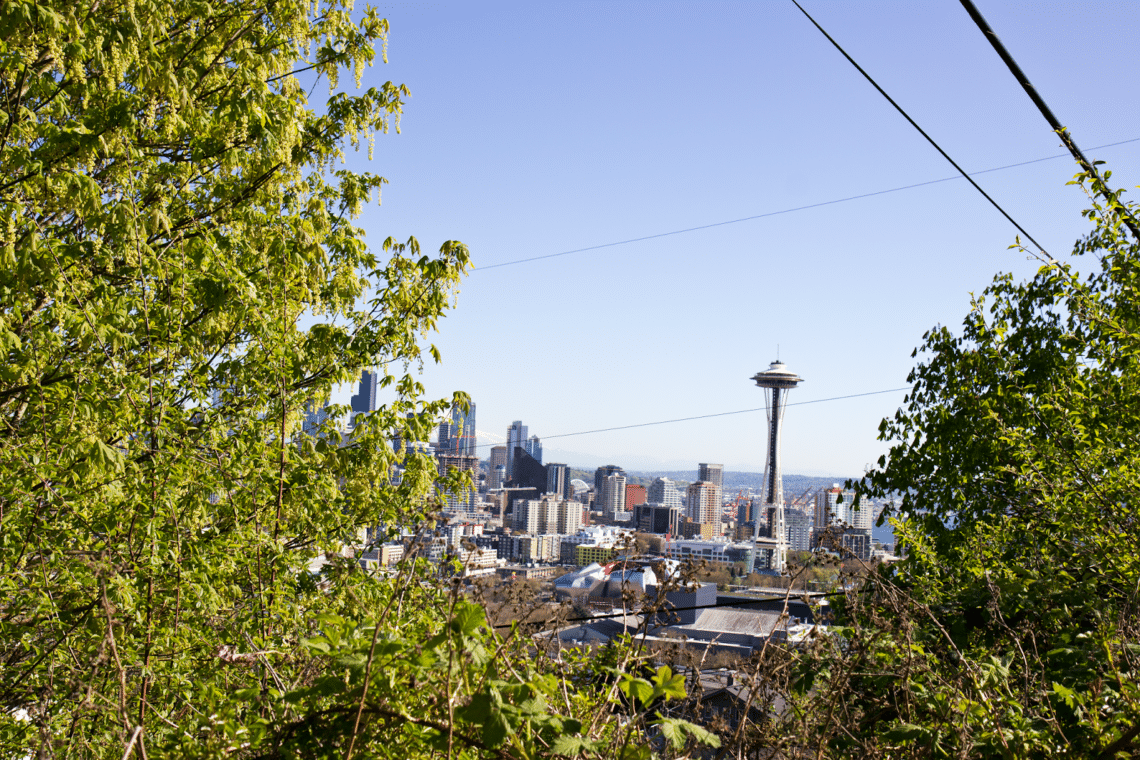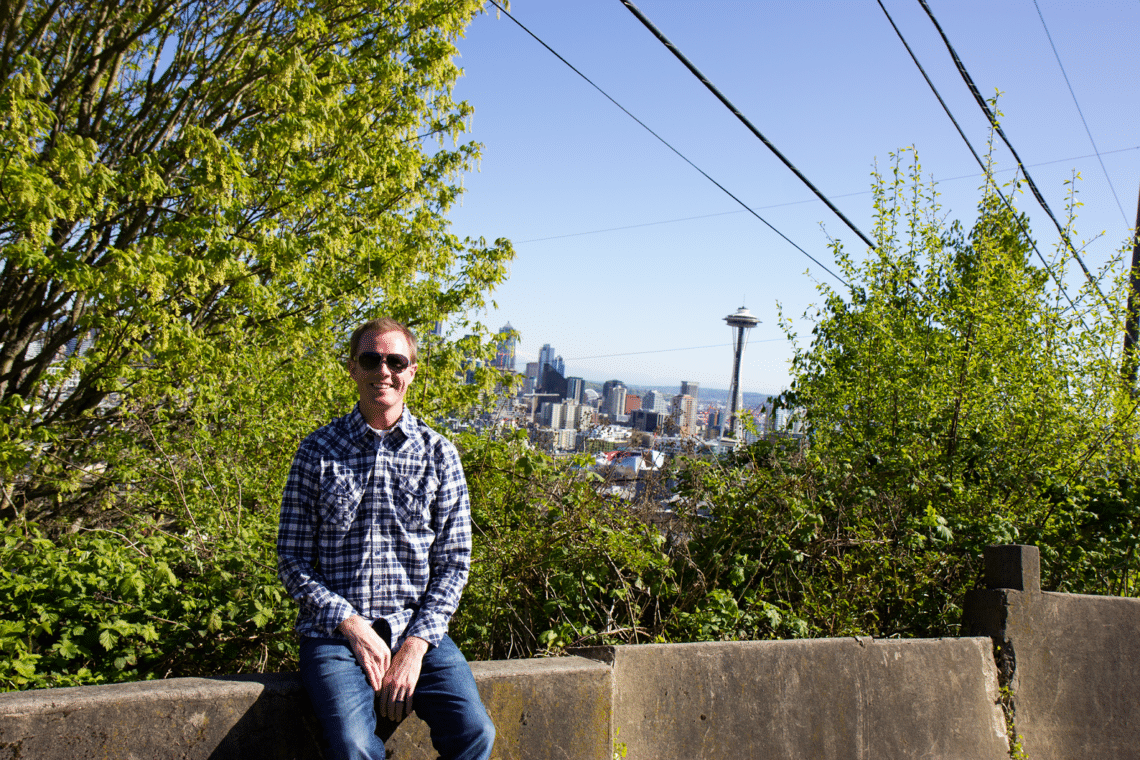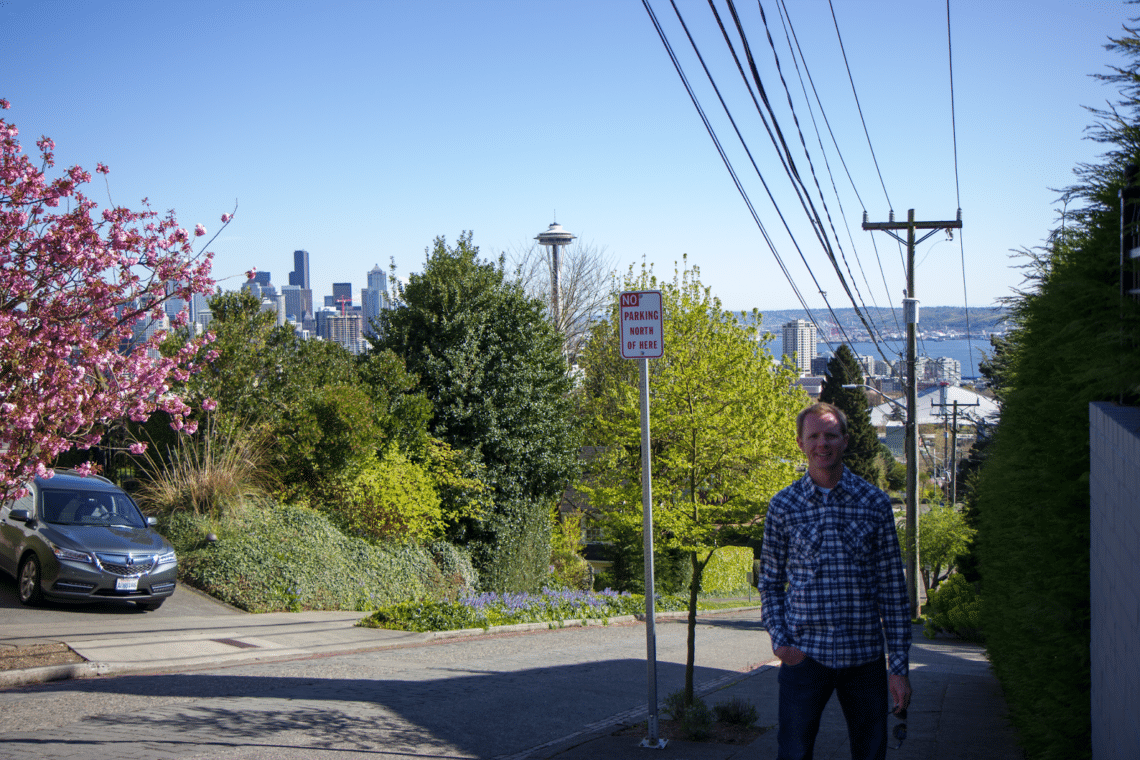 And topping it all off was this former High School, ummm, can you even imagine going here?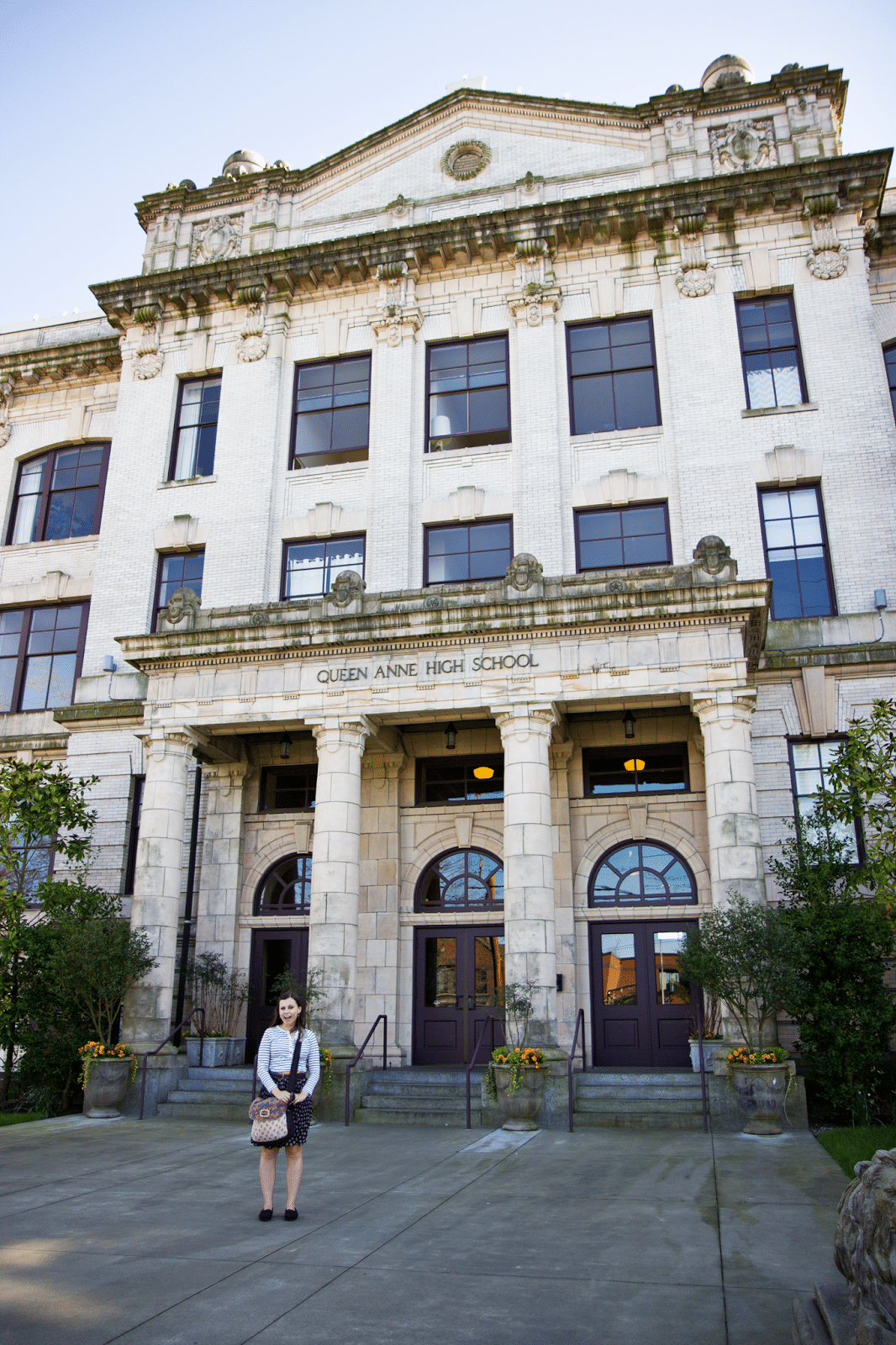 Aside from our $3 doughnut this date was completely free, completely charming, and a ton of fun!
Get 365 Date Ideas!
We want to help you have the best date nights ever! Grab this FREE printable with 365 date ideas, a date for every day of the year so you never run out of ideas!