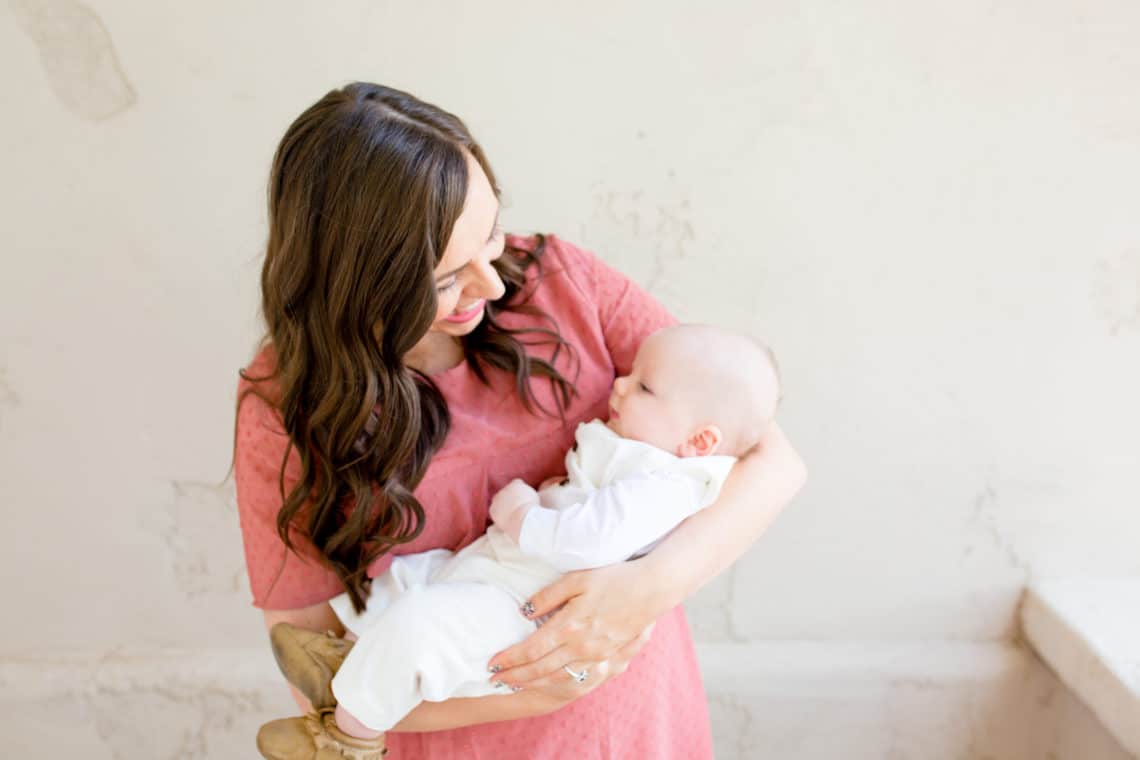 I've been thinking a lot about social media lately. I've heard so many people claim it just isn't as…well…social these days. It's a lot more algorithms and gimmicks to beat said algorithms than heart and soul and life updates. As someone who walks a thin line of "This is my job" and "This is my life" I totally feel this sentiment. Blogging used to be life updates. Now it's more of an editorial publication. And if I'm being honest, I really love both those things.
So I decided it was time to write more of the former, and just share a straight up life update with a bit more of the classic social feel. It's been a while.
This baby has changed how I think about babies! We loved our first little miracle man and becoming parents. But colic threw us for an absolute loop and I remember being so excited to head back to work. It meant a break from the tears and the emotions telling me I wasn't cut out for motherhood.
Good news, it starting going away a few months after I went back to work. I also realized I could probably make enough blogging to support the family and have the chance to be at home so much more with my baby. Thanks to everyone who has read and followed and made that possible! Three years later, I'm still in shock this blessing is occurring!
I had expectations for baby number two to be like baby number one and braced myself for it. Boy have I been surprised!
It's sure chaotic every day trying to juggle two. There are days I feel like I've got this and things are humming. There are days I'm in tears and Jacob comes home to help pick up all the balls I've dropped. We're still getting the hang of this just a couple months in.
But the true shock has been just how different every person and every baby is. Even when they look like a close carbon copy of your first baby, they can be so different.
This little guy is all smiles. Sometimes he cries because he's tired and he still smiles when he realizes I'm looking at him. It's a funny site to see the cry and pouty lip, and then a smirk, and then a repeat. Every time he sees me he smiles.
My mom made the comment that her favorite thing about the world's most pleasant baby is that he clearly adores his mom. He hears my voice and turns his head. He hugs me when I pick him up. He smiles and smiles at me all day long. If it were up to him, we would spend all day looking at each other and smiling. My heart completely melts about a million times a day.
I love that my oldest has my spunk and my love to explore and go and do. He keeps life fun! But I equally love that this baby is my sweet second child who brings peace to my life. He brings joy wherever he is. You can feel his kind heart and love for life just holding him.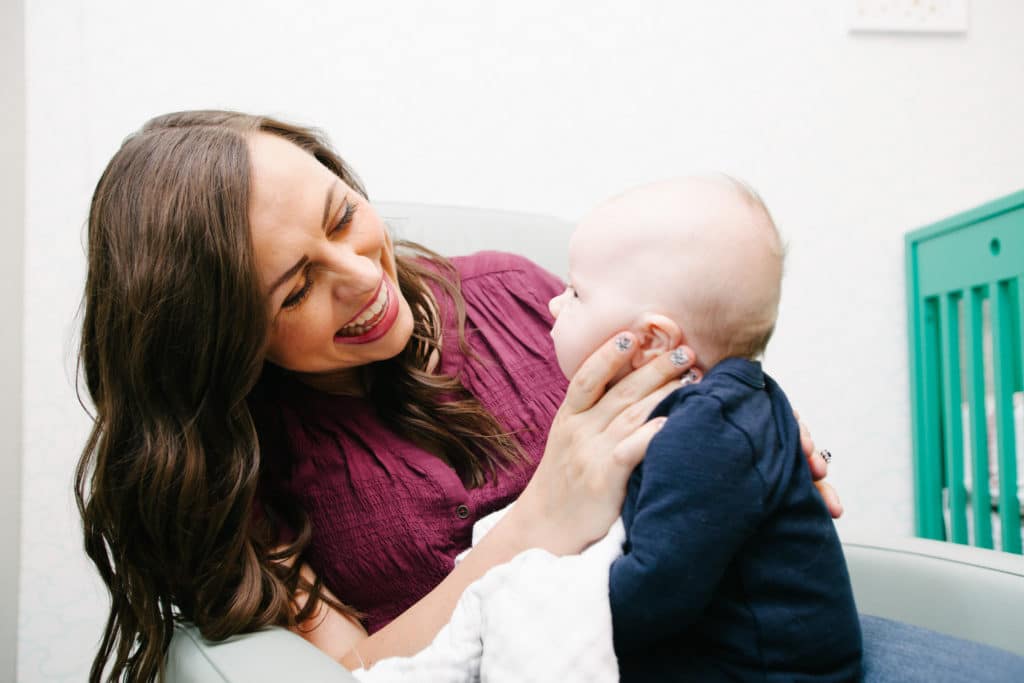 Oh the patience of this little soul! He's willing to wait for everything. I can be so overwhelmed and stressed in a moment, and he knows when to flash that smile, and when to wait a minute while I help his older brother. I think he's more patience as a baby than I am as an adult.
I'm so smitten by this little peacemaker who reminds me to just be present.
So if I seem to have some incoherent exhausted thoughts, or misspell a few things these days, thank you for putting up with them while I try to spend a little more time smiling at this sweet little soul. Even if I should be sleeping, this is one precious moment of time that I just can't seem to get enough of.
Bottom photos by: Photography Hill
Like this sweet second child motherhood post? You may like these posts too:
Birthstone Necklace for the Modern Mom
Raising an Extroverted Child When You're an Introvert
Raising an Introverted Child When You're an Extrovert
Get 365 Date Ideas!
We want to help you have the best date nights ever! Grab this FREE printable with 365 date ideas, a date for every day of the year so you never run out of ideas!