Sedona Getaway: Anniversary Dinner and Activity
We had an amazing time on the
Verde Canyon Railroad Tour
, and when we returned back to civilization and to Sedona we were ready for some food! The amazing
Chrissy
recommended the Oak Creek Brewery and Grill, and burgers sounded amazing that night! I guess we'll do the stereotypical romantic dinner some other time. That's one of the joys of marriage, you can go formal, you can eat peanut butter from a jar in your PJ's, or you can choose a dinner based solely off the need to replenish your one week post-marathon iron-deficient body with beef.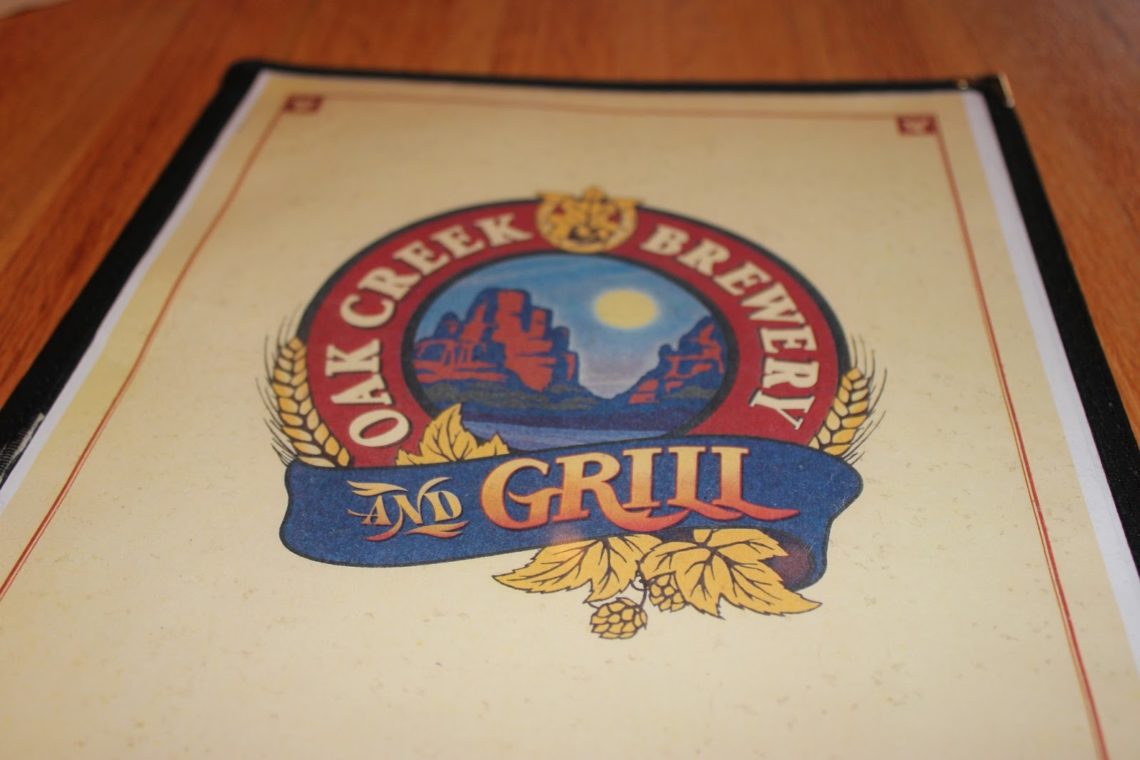 Jacob usually orders things with avocados and jalapenos, and this was no exception!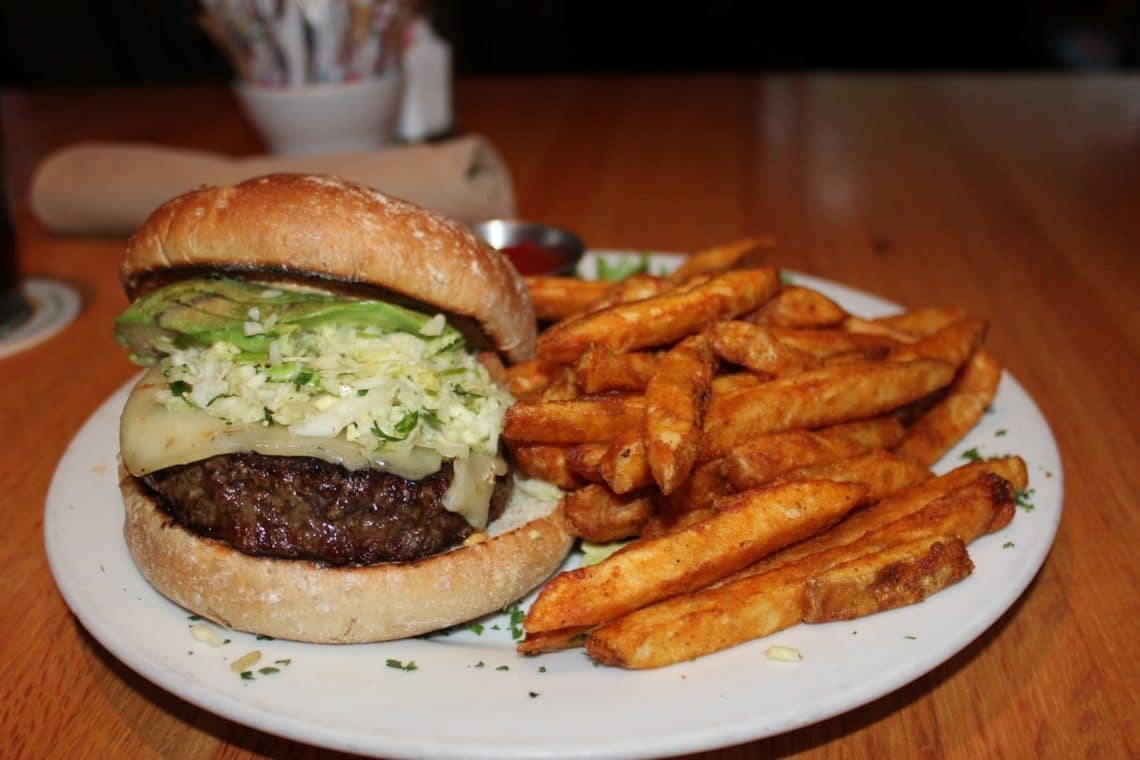 And if a burger has blue cheese on it, I'm usually sold pretty quickly!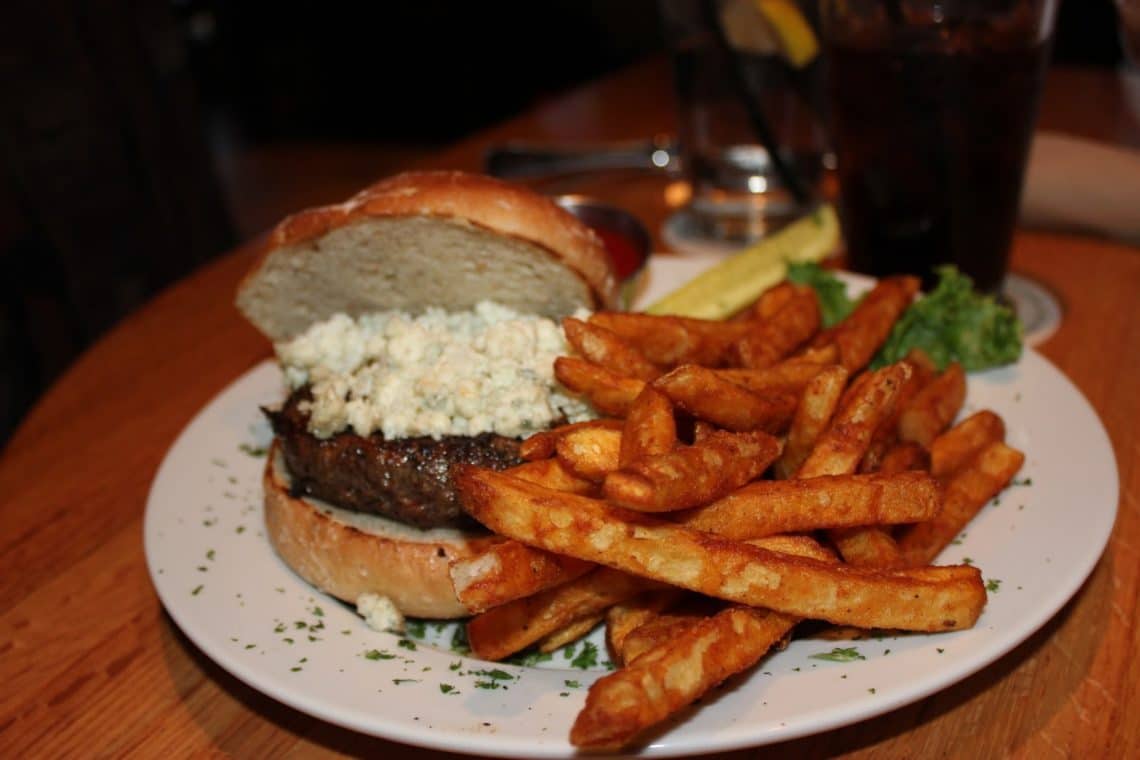 Guess what we did during dinner? If you guess talked, okay, you're right, there was some of that. Eating also wins some points for a guess. But what I was getting at was an activity where we looked like an awkward anti-social couple on our phones. Remember last year, when we wrote 10 Questions to Ask on Your 1st Anniversary? If you don't you can look in the sidebar and find it under one of our most popular posts. We're honored so many use these questions, pin these questions, and send nice messages thanking us for these! We loved doing it last year, and decided it would be cool if we did something like this every year.
So, we opened up the questions only to find some really are 1st year specific. Most worked, but some tweaking needed to happen. We tweaked, we answered, and we wrote down our answers in our phones during dinner. From now on when I look at people on a date at restaurants using their phones and not talking I'm going to hope they are participating in a similar activity! Here's to hoping, right?
After finishing our answers we took a break to enjoy burgers and to share some of our favorite memories from our wedding day. It was seriously perfect, and it's always a happy thing to discuss!
We left the restaurant and decided to go snag a treat before heading back to our awesome resort to share our answers. This was easier said than done, but the 3rd try was a charm and we were happy to find the frozen yogurt place stays open past 8:00!
And we found that we're still ridiculously compatible- when we got up to the counter we found we opted for the same yogurt flavors. Great minds think alike, and apparently love chocolate and mint!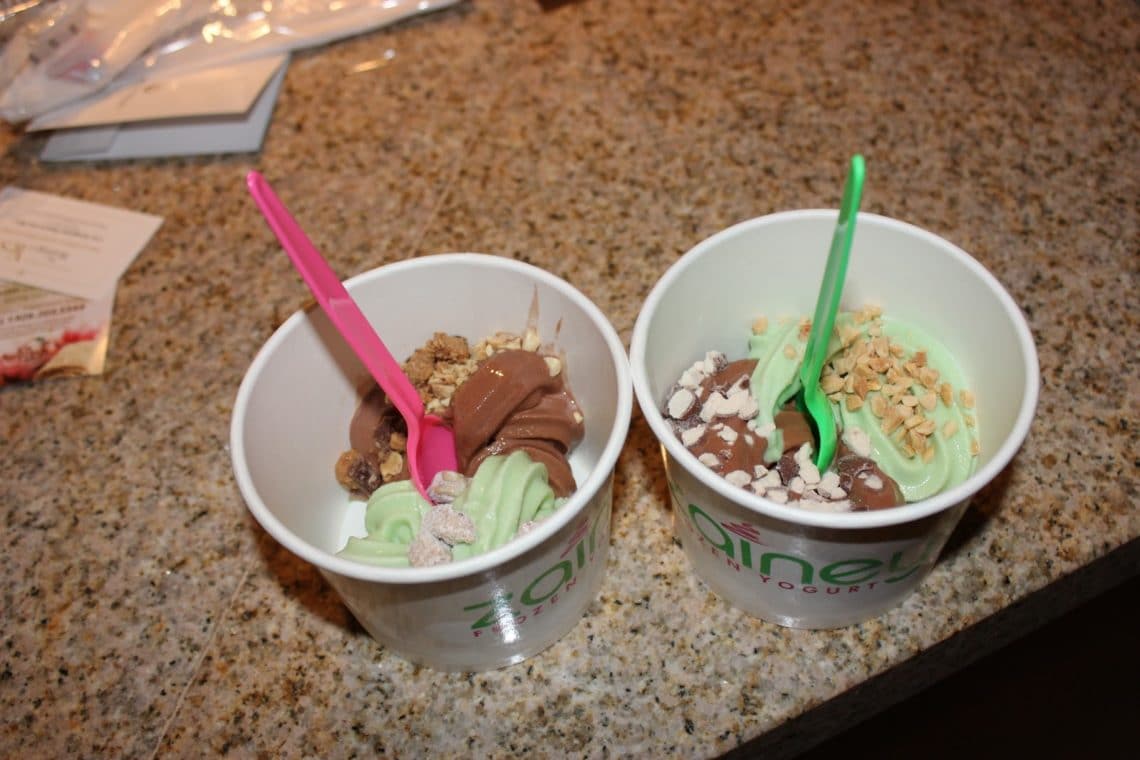 We headed back to the resort/hotel room and enjoyed our time eating yogurt and sharing our answers to these questions. It's always fun to hear the other's thoughts, memories, and sentimental feelings. It's seriously one great activity for each and every anniversary!
Feeling out of the loop on the questions? Don't worry, I'll be posting a new design with the questions to ask every anniversary for you to use, as well as our answers for our second year of marriage earlier this week- stay tuned!
Get 365 Date Ideas!
We want to help you have the best date nights ever! Grab this FREE printable with 365 date ideas, a date for every day of the year so you never run out of ideas!