My Self Care Resolution and How I'm Going to Make It Happen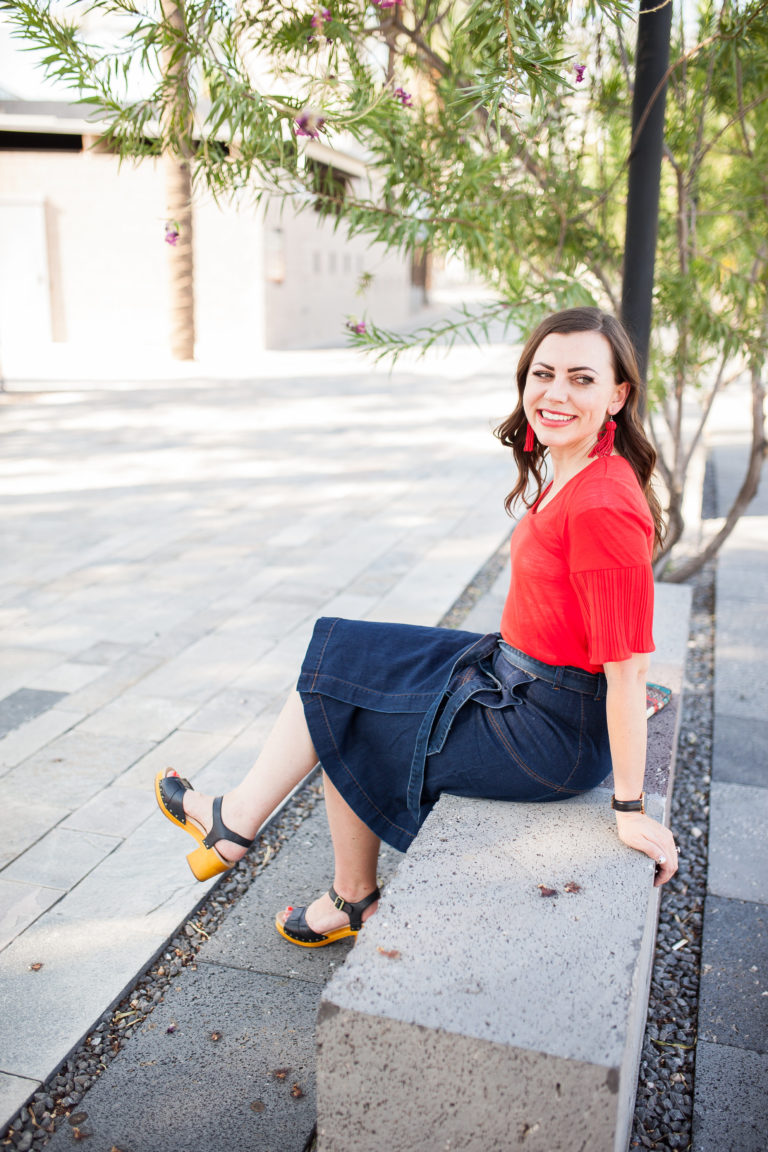 This post is sponsored by Renew Life Probiotics, but all thoughts, experiences, and opinions are my own. 
It's an amazing thing to reflect on one year ending and another beginning and think of the achievements and shortcomings that you've experienced. I'm such a list-making, goal-oriented soul that it's easy to see what got checked off and what didn't and focus only on those things. But this year there was something else I had to pay attention to, December came and it hit me that I couldn't actually remember the last time I got a haircut or had an hour to myself that I didn't spend working. That hit me hard, in a year of helping my husband take the next big career leap working abroad and holding everything down at home, and in the process of growing my own business, I realized that a lot of self-care had gone out the window.
So this year I'm making a bit of a different New Year's Resolution, I'm going to practice a little more self-care and help myself feel more refreshed and balanced instead of hold to all of my responsible, always-trying-to-achieve things ways. I have every reason to believe I'll be more successful with a little more downtime and a little more self-care. So here are some ways I plan to better practice self-care this year.
I'm going to get a pedicure at least every six weeks. I can usually go that long, and there's just something about painted nails that make me feel more put together and like life is going to be okay. I take care of fingers at home, and I'm going to prioritize that too. But this is going on my calendar early so I know I'm getting some quality relaxation time.
Continue to work out daily. This is something I'm proud to say I did well last year, and I plan to continue! At least four-five days a week I put in a really intense workout, even if it's only for 20 minutes or a mile run/walk. I'm a firm believe the stress relieved, the health benefits, and the bonding time I have with my toddler copying my burpees and chatting away in the jogging stroller are some of the best minutes spent each day. I plan to keep this up!
Eat healthily, but stay balanced. I've been known to do total cleanses or be pretty lax about how much sugar I'm eating and I know deep down I'm healthiest and happiest when this is in balance! I love eating healthy breakfasts and lunches and letting myself have a moderate dinner with a treat on the weekends. A cheat meal on date night is a thing that keeps me going strong but knowing I earned it with good choices the rest of the week is a must. I know this balance is so important, and I'm ready to ditch the holiday sugar and let it come into my life once a week if I so desire.

Taking care of yourself takes guts! And a balanced gut also can help power my (and your) potential in every aspect of life! We're talking happiness, diet, sleep, and even your period! I love Renew Life Probiotics and I am planning to take them more regularly to better care for myself. Here are a few benefits:
○ 95% of your body's serotonin, the happiness-inducing neurotransmitter, is made in the gut.
○ A healthy gut can help you fight unhealthy food cravings. (Bad gut bacteria can make you crave unhealthy, fattening foods). A healthy gut can help you maintain a normal metabolism.
○ The gut produces 50% of the body's dopamine, a neurotransmitter, linked to our sleep.
* Visit renewlife.com to take a quiz and learn about the positive benefits you and your family receive from a healthy gut. Get 15% off select products using the code "15INLOVE" at Amazon. Promo ends 2/15. Quantities limited.
Speaking of sleep, it's time to get more of it. I've burnt the midnight oil to meet more deadlines than I can count this past year. I'm embarrassed to admit how many times I've fallen asleep at my desk. It's time to value my sleep and get to bed at a better hour, making the morning a more productive time and nights a more restful time.

Give myself time to read fiction. I spend a lot of time reading parenting and business books and listening to podcasts that I don't think I've read a single piece of fiction since I've become a parent. What a sad statement for someone who used to be an English teacher! I'm setting a goal and making reading what sounds fun something I'm going to allow myself to do this year.
Continue to date. I can't believe how much fun time with my husband helps my whole world feel in check, date nights are what keep me running on the hardest of times!
Plan haircuts and put them on my calendar. I have a pretty low-maintenance long hairstyle that can go for months, but probably shouldn't. Because I don't color my hair I don't always take care of it like I should. I always feel better when I know my hair looks a little better, and I get way fewer headaches when my thick hair gets thinned. It's becoming a priority!

Take a day off work every week intentionally. I know a lot of people don't love waiting more than 24 hours for an email response, but there are a lot of days I'd really love to just go to the park and soak up my toddler while he is a toddler. I need to remember working for yourself also means you can set your schedule, and I'm shifting some timing to have a solid day away from the computer and my phone and enjoy personal time and quality time with my baby while he's still a baby.
Let myself buy a new outfit every month. I go through phases of save save save and then splurge. I'm going to try to be a little more moderate this year with a monthly budget to reward myself for meeting goals and go ahead and get a new outfit, it just makes me personally feel so much better.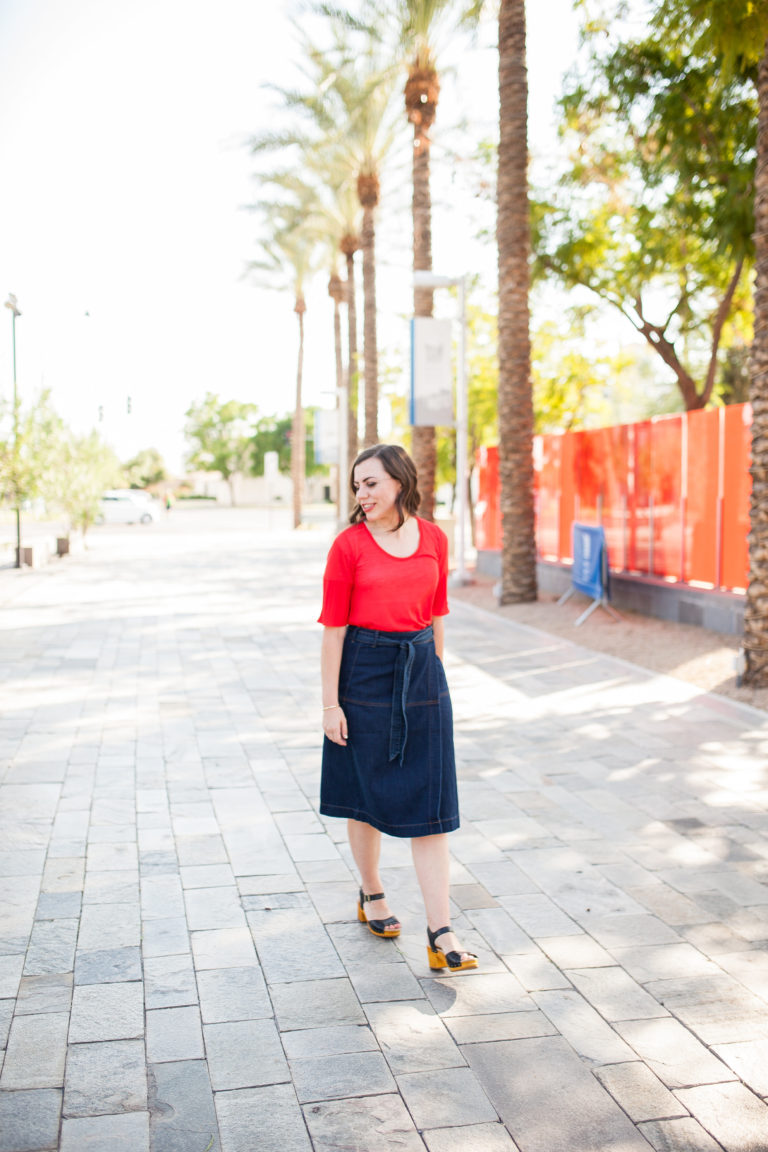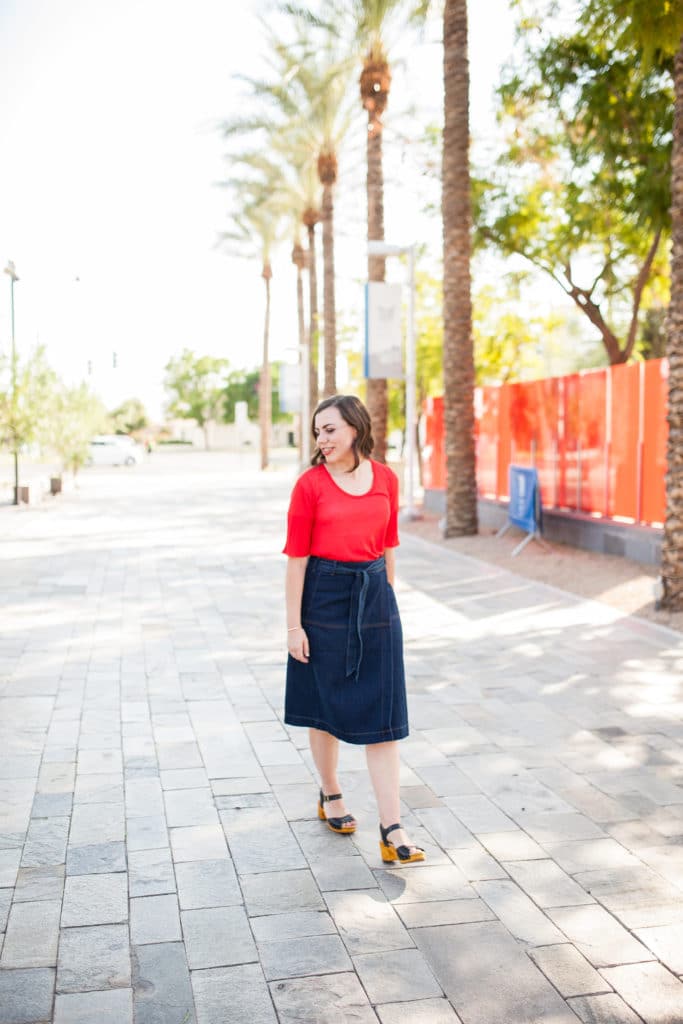 This is a sponsored post written by me on behalf of Renew Life Ultimate Flora Probiotics.
Photos: Chrissy Blake
Get 365 Date Ideas!
We want to help you have the best date nights ever! Grab this FREE printable with 365 date ideas, a date for every day of the year so you never run out of ideas!