Six Flags Magic Mountain Fright Fest
Date Info: 
Six Flags Magic Mountain: Fright Fest 
Price: $50 per person- but look for discount tickets- we got ours much cheaper! 
Location: Valencia, California
Time: Plan at least 3 hours, but you could spend all day! 
A few weeks ago Jacob got word that he was going to have to work a Saturday in Burbank, CA to see a project launch on time. Because we've been blessed with a companion pass, I get to fly where he flies for free. He told me he was so sick of traveling alone, and really wanted me to come. "I'll buy you food you take you fun places" he said, and he lived up to his word! 
We headed to Six Flags to ride some roller coasters at night and to check out Fright Fest. 
The park was decorated with no area left untouched!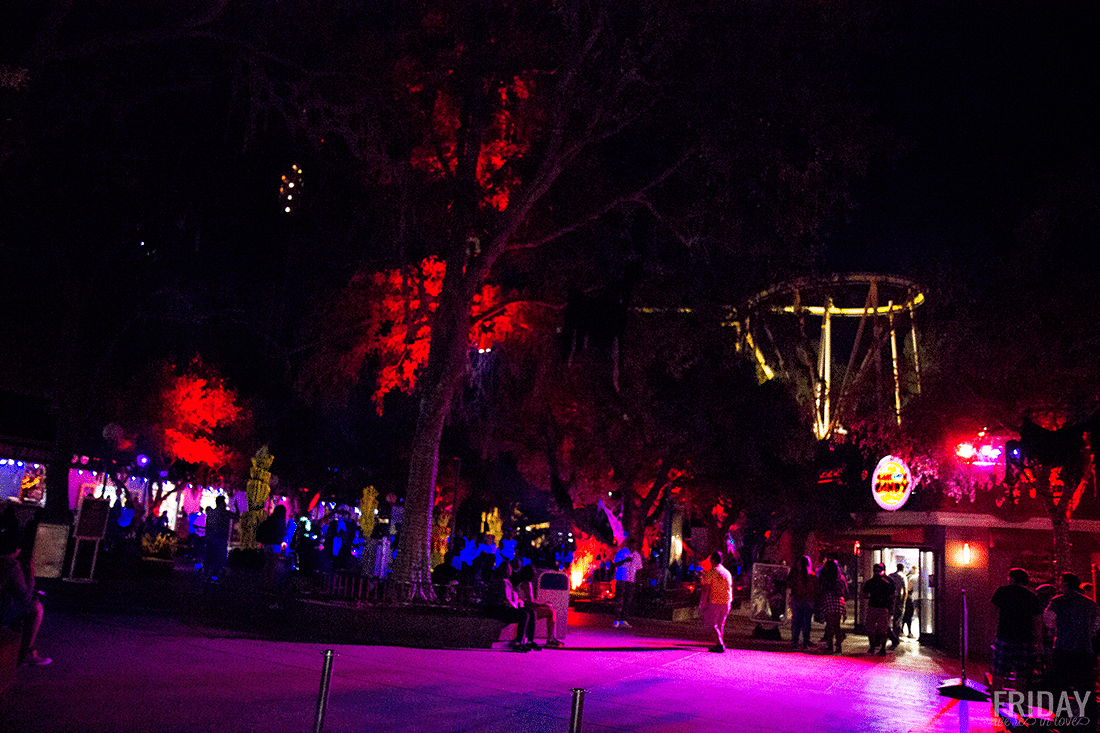 I want to tell you it was amazing, but I honestly think they went pretty overboard. There wasn't an area you could get to without going through a haunted zone, and most involved being chased by zombies. Most was in good fun, but many were pretty aggressive and disturbing. I had one huge guy get up in my face and would not stop touching me. I pretty fervently told him no, and he kept doing it. My inner-feminist couldn't get past the play on rape culture, and how disturbing it is to have a creepy guy dressed as a zombie isolating you specifically. I've never seen Jacob get so upset, but I'm glad he came to my defense!
We decided after a few hour-long waits for rides and the harassment incident, that we were good with only a few rides. I'd say if you're a haunted house fan this is so for you! If you are like us and could pass, I'd wait until after the season.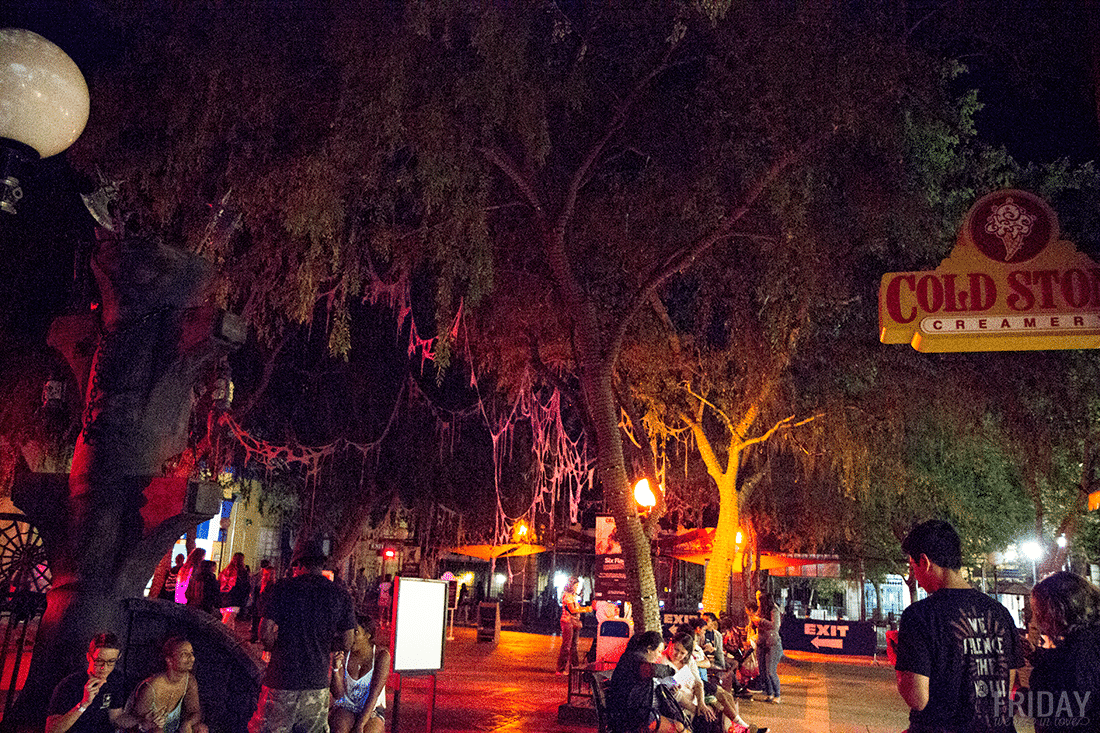 But on the upside- roller coasters! And they are even more thrilling at night!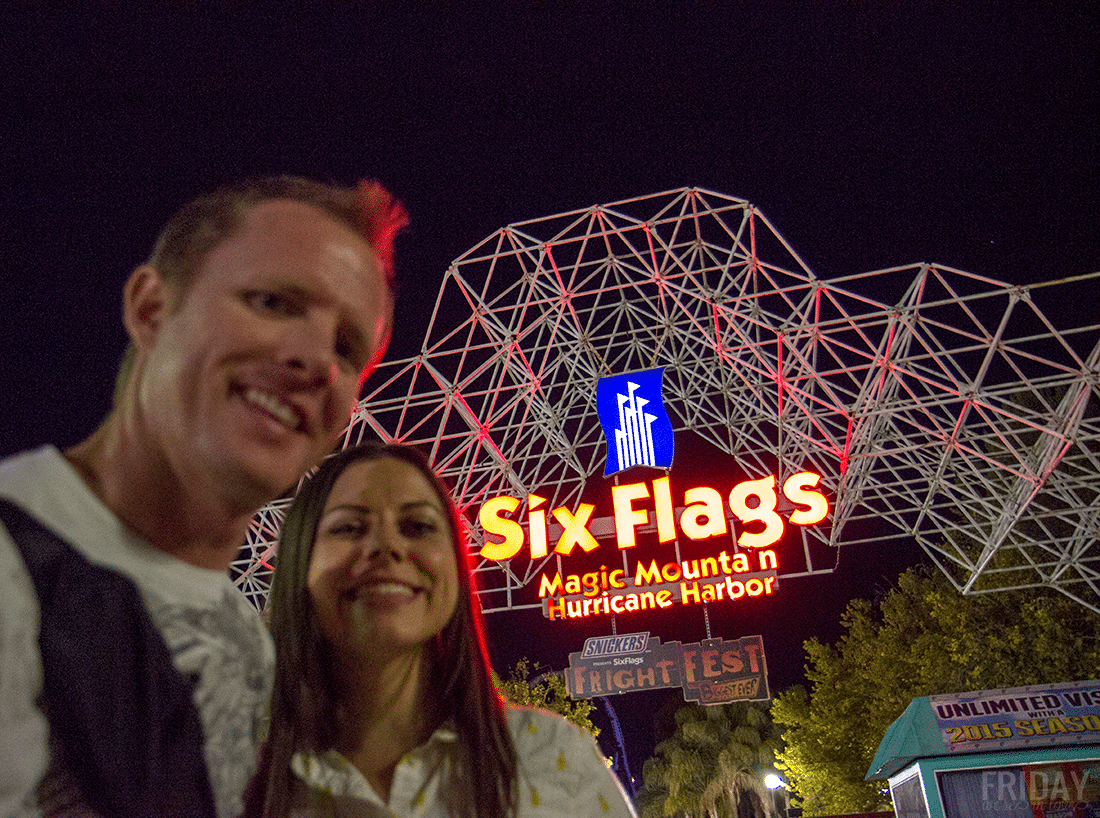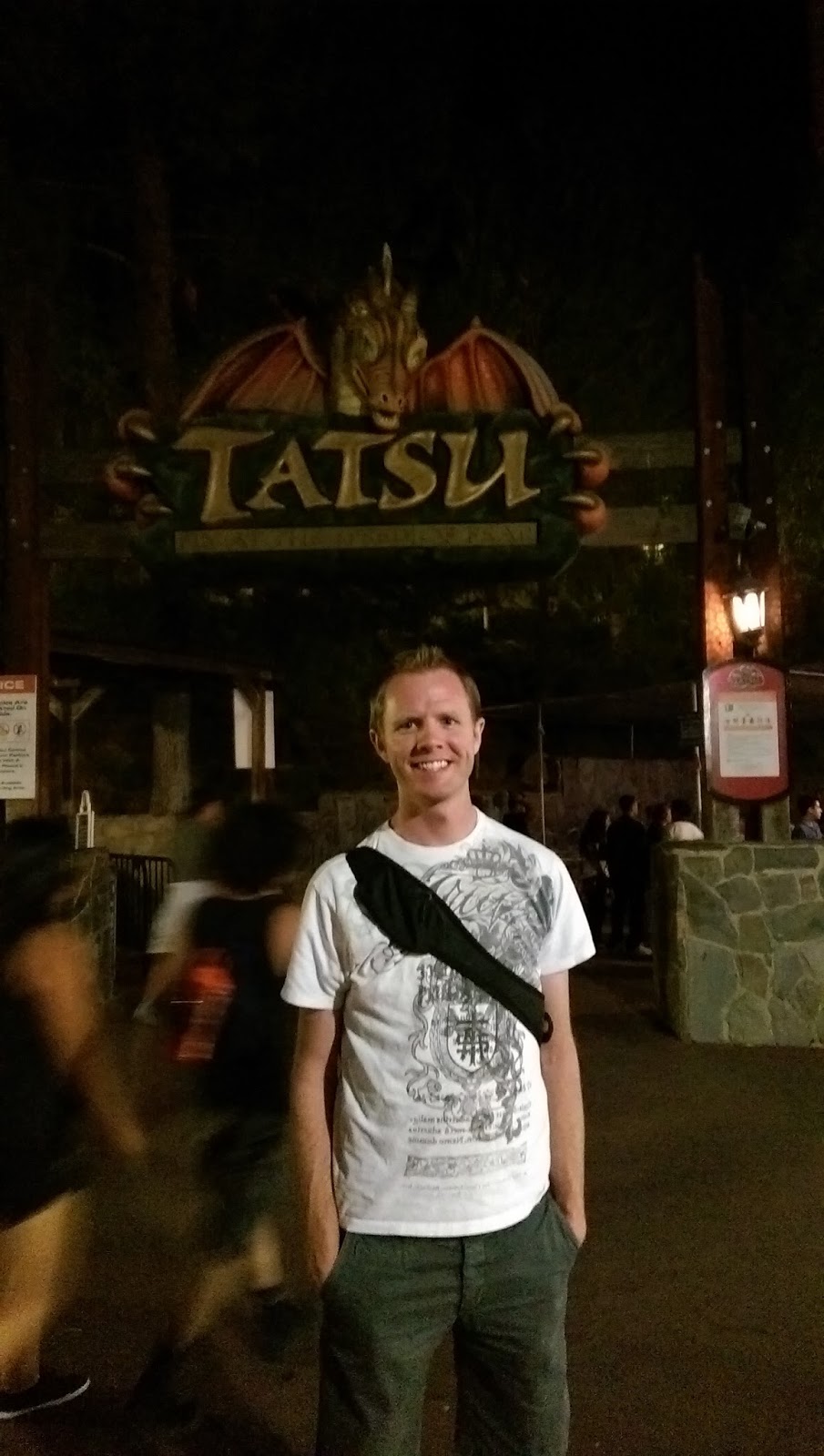 I also got to introduce Jacob to the funnel cake. He's never been able to gain weight, and when he asked what a funnel cake is, I think I realized why! I made sure the s'mores cake happened for him. We ended the night with this amusement park treat, and it was a great way to make the date a positive memory!
Get 365 Date Ideas!
We want to help you have the best date nights ever! Grab this FREE printable with 365 date ideas, a date for every day of the year so you never run out of ideas!