Small Acts of Service this Holiday Season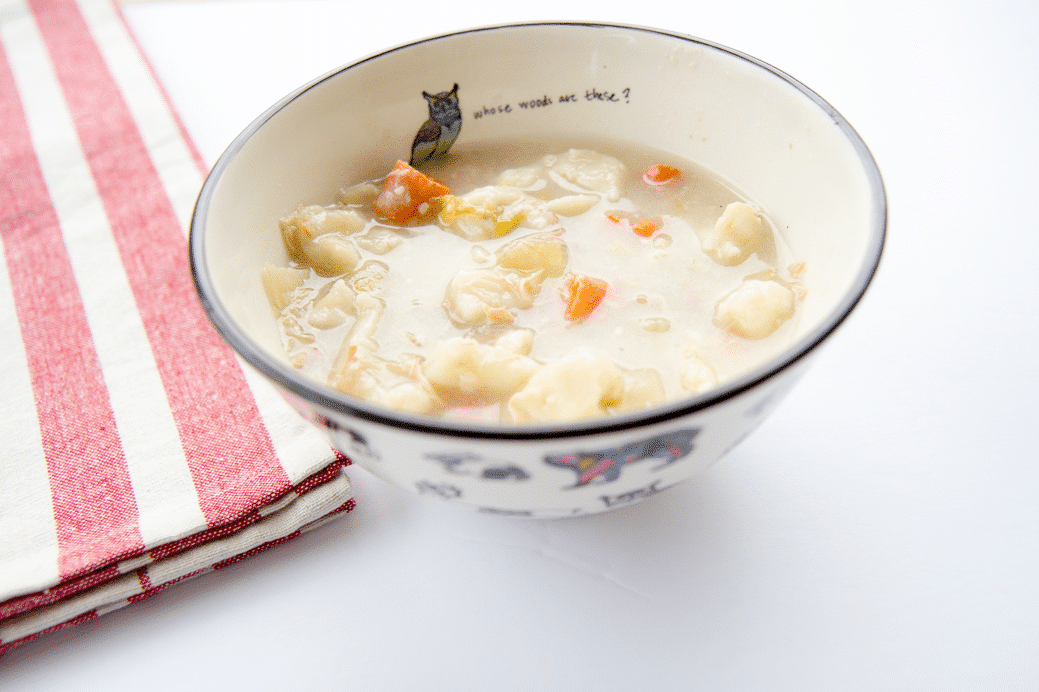 This weekend our entire family found ourselves with the worst stomach bug we've ever experienced. It was three days of what felt like food poisoning and had us all losing several pounds of water weight. Mack got it first, poor baby, who was in shock to experience throwing up for the first time. It hit me 24 hours later, and Jacob 24 hours after that. We had a day that overlapped where we all felt really lousy and had to do our best to take care of a baby and ourselves with while we could barely pick our heads up.
I do have a mother who lives a few miles away, but I always hate to bug her and ask for anything, she serves until it hurts and she never gets enough sleep, and I really didn't want to expose her to us, so I opted to only call if we had to run to the ER. Her mother's intuition is strong, and she had a feeling she couldn't shake that she just needed to call in the midst of our hardest day just to check in on us. I love that my mom is this perfect example of service, she just finds small ways to help that make big differences whenever she can. She may call just to say hi, send a nice text, stop by for a quick visit to a lonely friend, or purchase one more item at a store to give to someone in need. She's a special ed teacher in a low income school because she loves and cares so deeply for those in need. We're talking I see clearance gym clothes in her shopping cart sometimes which she casually replies a student can't afford them and won't pass P.E. if they can't dress down so it's worth a few bucks. As I think of Christmas and the spirit of it, there's no one who demonstrates that spirit or loving service more than my mother.
In this particular incident, she was already making some soup. She loves to use leftover Thanksgiving turkey in creative ways, and homemade turkey-noodle soup with her fluffy homemade noodles is something amazing! She stopped to think about who could use some, and decided it was time to call me and just see how I was. Within an hour, there was a pot on my porch with my mom down the driveway telling me to get better while doing her best to avoid catching this highly contagious terrible bug herself. As she left I welled up in tears, what was a 20 minute round-trip drive to my house and a minute of pouring some soup in a transportable pot, was something I just wasn't physically able to do for myself. The soup was delicious when I could keep it down the next day, and it was just what I needed to start to regain some energy.
I've been thinking a lot about service this year and how much these small acts add up. I often think of it as something your office does and dressed in street clothes for an entire day instead of going into the office, but it's often those little things and small moments that make all the difference.
Now making someone dinner may be a big deal, I often make it into a production (anyone shocked? I still live by "If it's worth doing it's worth overdoing"). But my mom reminded me sometimes it's making just a little extra food to share. My husband reminds me sometimes it's buying one more slice of pizza when you're out to lunch in the big city and see a hungry homeless person, and just quickly slipping it in their hands. Sometimes he just orders a pizza from afar for someone in need when we don't have much time, or he'll hand a huge coupon and a couple dollars to someone in need. Sometimes it's sharing snacks I pack for my toddler with other moms at events who forgot or who just need a new distraction on a hard day. And sometimes I just run to my freezer, which if you've been a reader a while, you know is always stocked with slow cooker freezer meals for the days I'm in a pinch.
When I was a kid I watched two siblings with chronic problems in and out of the hospital. It was a hard time for a family of five soon-to-be six with hectic schedules, lots of hospital stays, lots of worry one sibling may not live, and two very tired parents. And as I've grown I've realized the people who helped eight-year-old me the most were those moms of my friends who let me hang out after school at their home when my mom was at the hospital, who fed me snacks, who asked about my homework, and who cared enough to give just a little extra to help me feel safe and loved when my parents couldn't be in two places at once.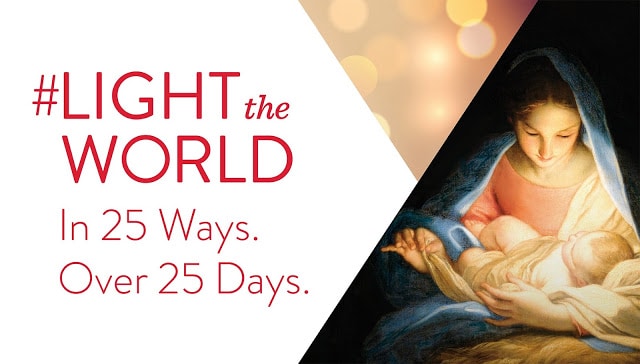 I think everyone can agree the holiday season is a time when we can stop and think about service, and what a beautiful gift that is. From my personal life, I happen to think it's those very small moments that really add up and make the difference. I wanted to share a campaign Mormon.org is sharing this holiday season that's called #LighttheWorld which focuses on an advent calendar encouraging one small act of service each day, with a few simple ideas to go with that day's theme. No matter what your religion is, I think it's something so many people can love and appreciate, and such a good way to focus on less materialism, and more love this Christmas and holiday season.
I for one am so glad for a reminder to make this season about love, about light, and about focusing on the needs of others. I truly believe it's those small acts of kindness that make the world a better place, and I'm committing myself and my family to help spread some light!
I partnered with Mormon.org for this post, but my feelings of service and amazing soup-making mother are all my own.
Get 365 Date Ideas!
We want to help you have the best date nights ever! Grab this FREE printable with 365 date ideas, a date for every day of the year so you never run out of ideas!