Space and Science Museum: Astronaut Exhibit
Here's a look at space and science museum astronaut exhibit with all the info to plan a family science center outing.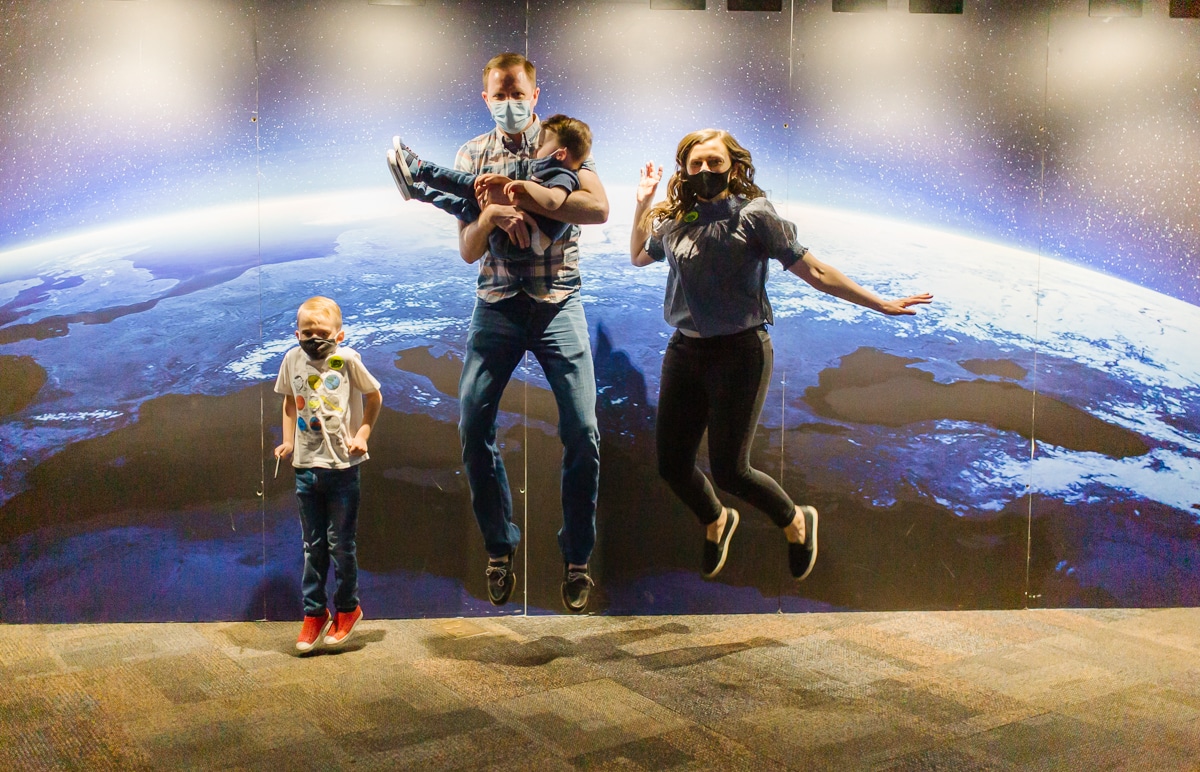 Space and Science Museum Family Date Info
Where: We visited the AZ Science Center, but you can find space exhibits in your area by contacting your nearest science museum
What is the Cost? This is going to vary by each museum, so check your local listings. For the AZ Science Center, you'll pay a base admission price ($20 for adults, $15 for kids) plus a $9 add-on for the special Astronaut Exhibition.
How Long Does it Take? You can stay for hours! We found 1.5 hours in the special exhibit was the perfect amount of time for our family to see and explore everything.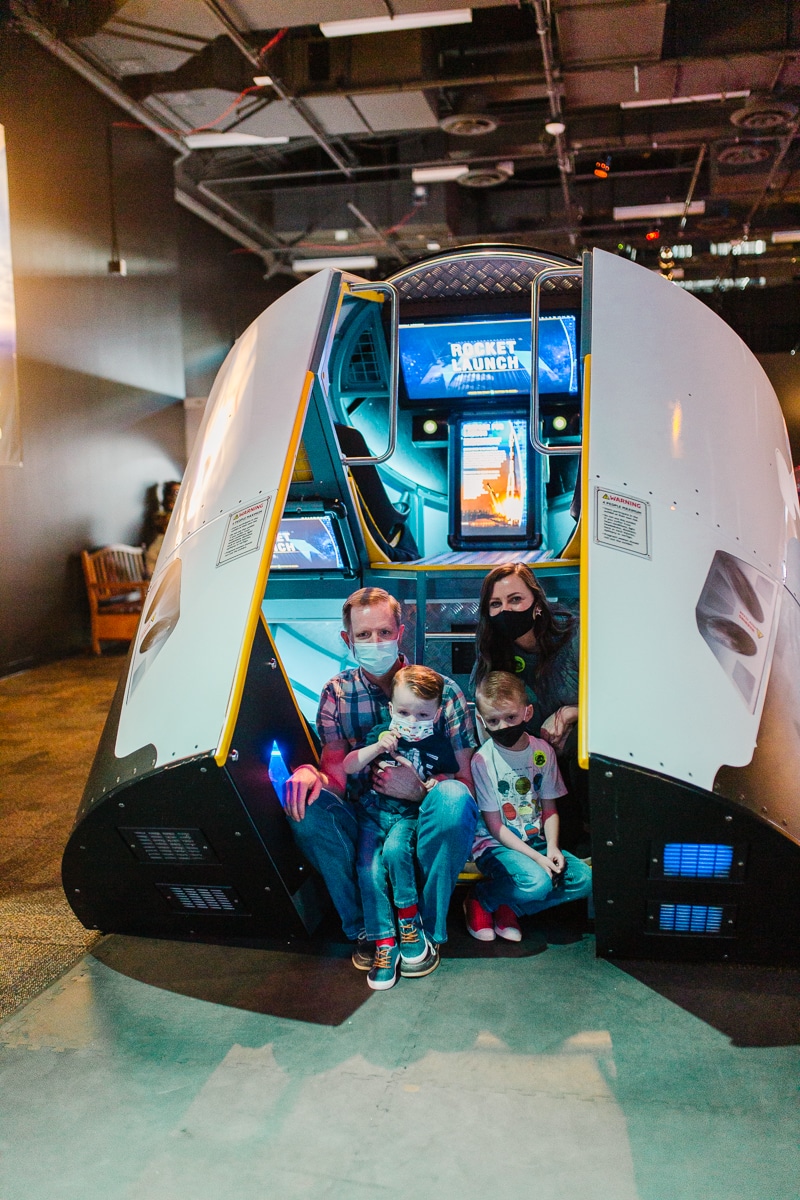 Cultivating a Love of STEM in Children
What do you do when your child loves space and talks daily about his future as an astronaut? You cultivate it! What do you do when your kid has zero interest in STEM subjects? You also cultivate some fun around these topics!
That's why we think every family should plan a family adventure day to visit a space and science museum! Even if you're museum only specifies it's a science center, there's almost always space exhibits.
Astronaut Exhibit
We are so glad the Arizona Science Center is hosting an Astronaut exhibit all about life as an astronaut! For our child who hopes and dreams to become one someday, it was so fun to get a glimpse into this career. The space and science museum Astronaut Exhibiti talks about all the training that takes place, life in space, and a bunch of science behind rockets and laws of physics.
There were several hands-on exhibits to help simulate life in space, as well as astronaut training. We really liked experiencing how physics change in space. I loved watching my boys light up as we did our own launch simulation. My son's love of space and astronauts only grew by leaps and bounds as he tried each of the exhibits within the space and science museum exhibition.
Like this fun family outing idea? You may like these posts too?
Phoenix Science Center Family Date
52 Fun Family Activities/Family Date Ideas
The Best Building Toys for Kids
How to Create Your Own Outdoor Movie Space
Get 365 Date Ideas!
We want to help you have the best date nights ever! Grab this FREE printable with 365 date ideas, a date for every day of the year so you never run out of ideas!