Our Favorite Way to Spend More Time With Family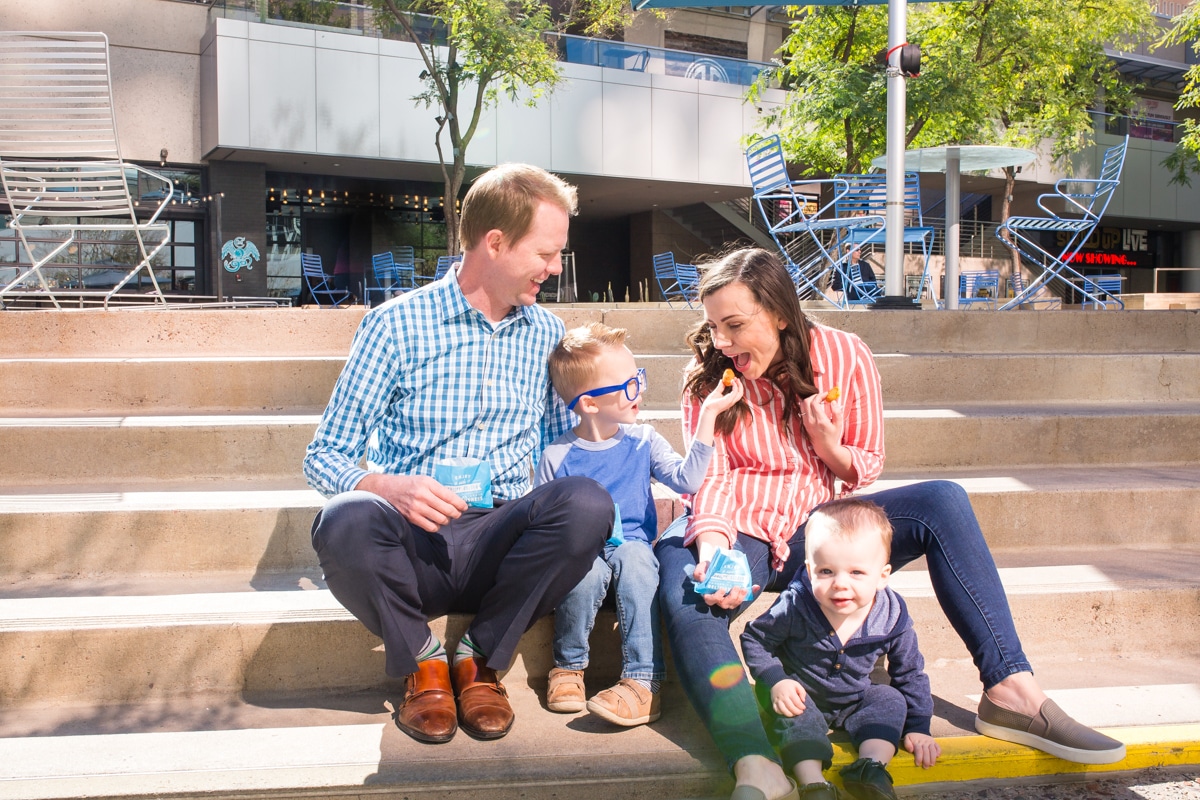 This family outing is sponsored by Culver's, one of our favorite family restaurants and places to spend more time with family!
We're coming out of a season of life where Jacob has traveled a lot for work. Over the past few months, He's been gone more than he's been home. And while none of us love the time apart, we've noticed it's extra hard on a toddler. He's always a little confused when dad comes home after being gone. We have to re-train him to know dad has his back as much as mom does!
We've found the cure for this transition back is to spend more time with family and engage in more family outings. This always sounds lovely, but I know most families are like us and know time together can be so hard to fit into busy schedules. We have found one super-easy way to spend more time with family and allow my kids to see a little more of dad.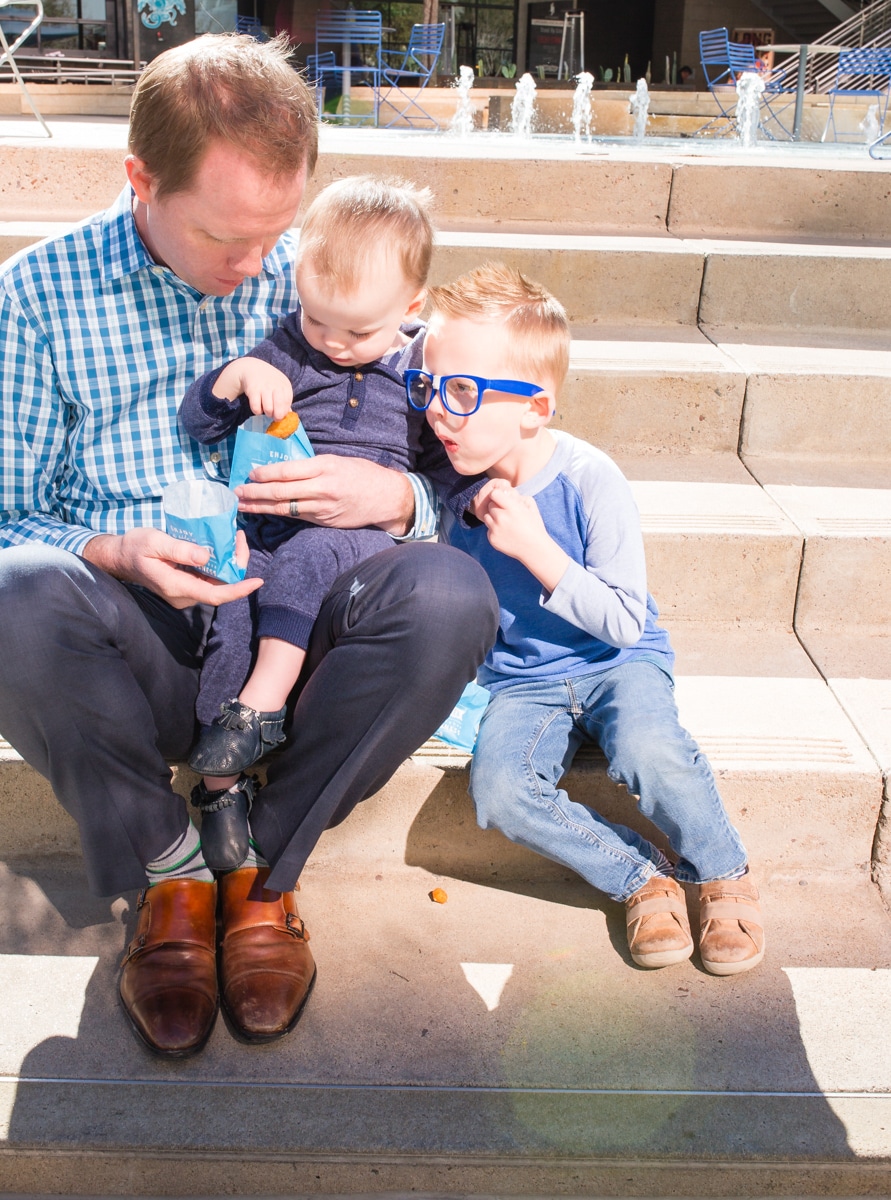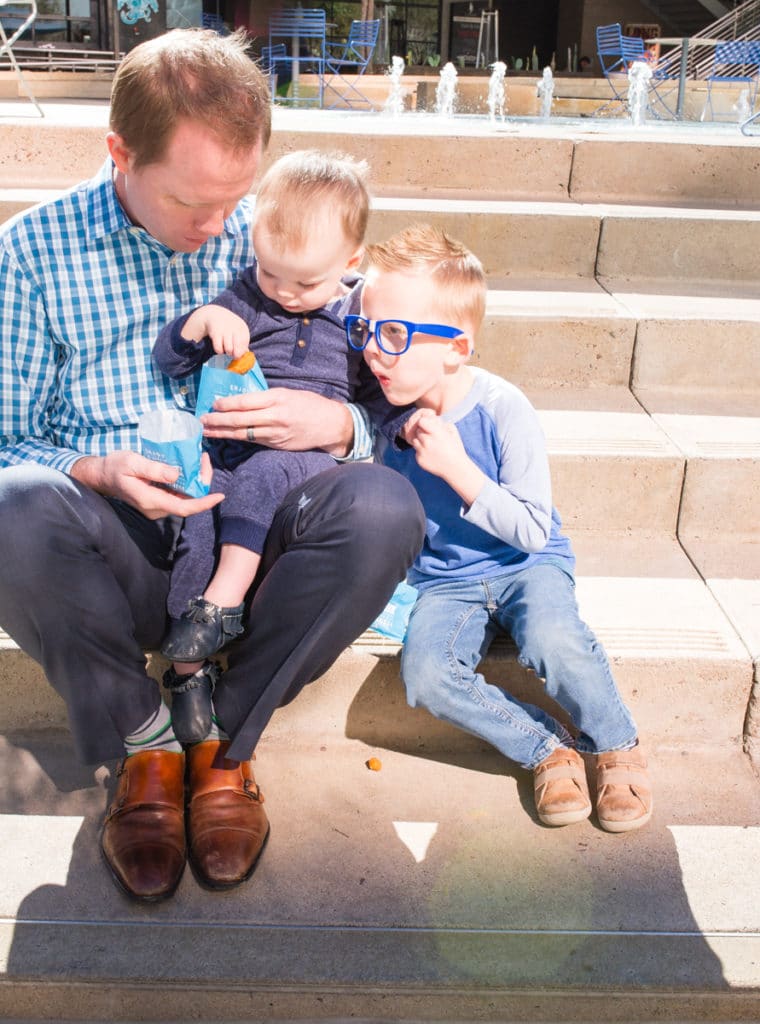 Our Easy Way to Find More Time with Family
Our children are still so young, and they are often at their best earlier in the day. I usually work afternoons, so I get to see them at their best time. Unfortunately for my husband, it's a weekend-only occurrence. Back when I was on maternity leave with our first baby we found this amazing trick to allow Jacob to see the baby before afternoon colic set in. We would drive into the city and meet him on his lunch break.
When maternity leave ended I missed this little family outing so much. When I realized I had the opportunity to work for myself, it instantly occurred to me. It didn't take long for us to plan a regular family outing during a lunch break. It's truly been our secret to find more time as a family on even the busiest of weeks!
When we heard that Culver's was having a #SayCheeseCurds photo booth in Downtown Phoenix I knew it was the perfect opportunity to go see dad after several weeks of travel.
Finding Fun Family-Friendly Outings
We just love Culver's, it's a place we go to get frozen custard on hot summer days. It's our favorite stop when we drive home from time visiting family in Eastern Arizona. We're huge fans of their family-friendly environment, great food, and menu options.
I personally have to include their cheese curds! Culver's Wisconsin Cheese Curds are made with fresh, unaged yellow and white cheddar cheese, deep-fried for a warm buttery crunch. They are so delicious, and our entire family loves them! All of Culver's Wisconsin Cheese Curds come from LaGrander's Hillside Dairy in Stanley, Wisconsin. You know you're getting delicious cheese in every bite!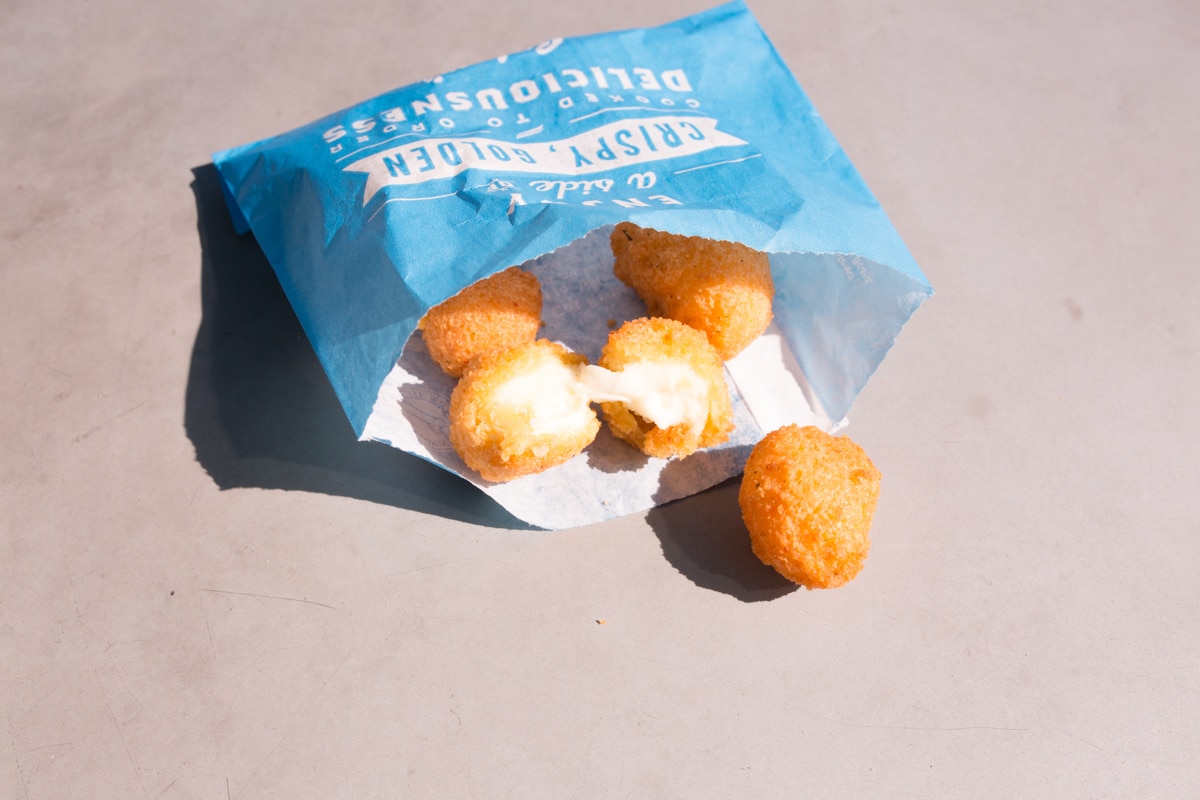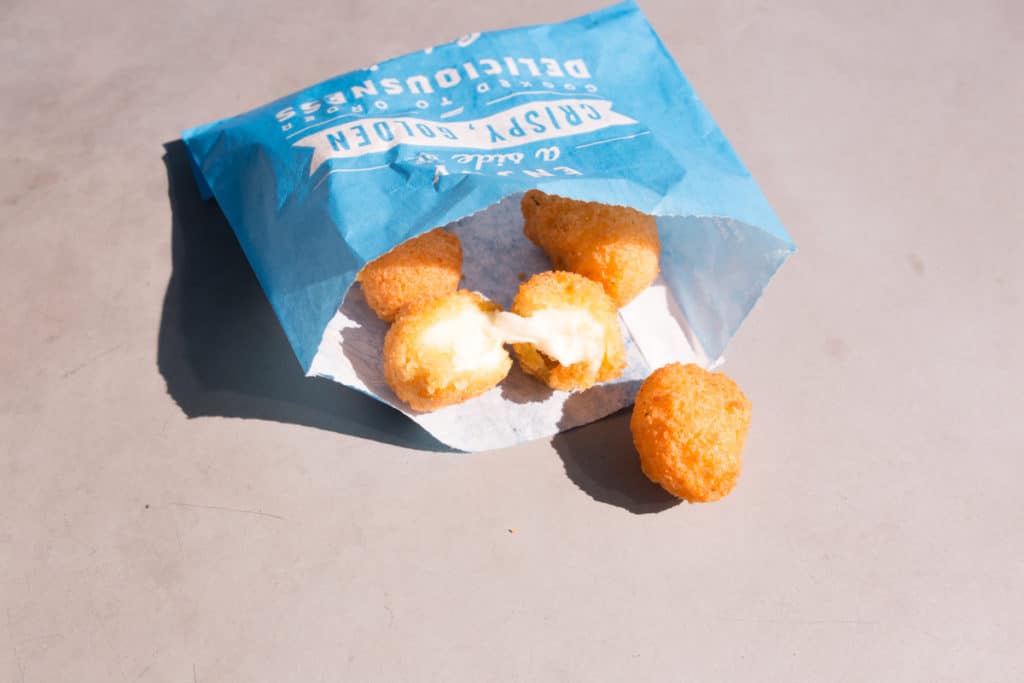 We stopped by for a fun photo booth experience. It's hard to pass these up, and even more fun with little kids who love props! They had such a fun surprise at the end, Culver's Wisconsin Cheese Curds for the whole family!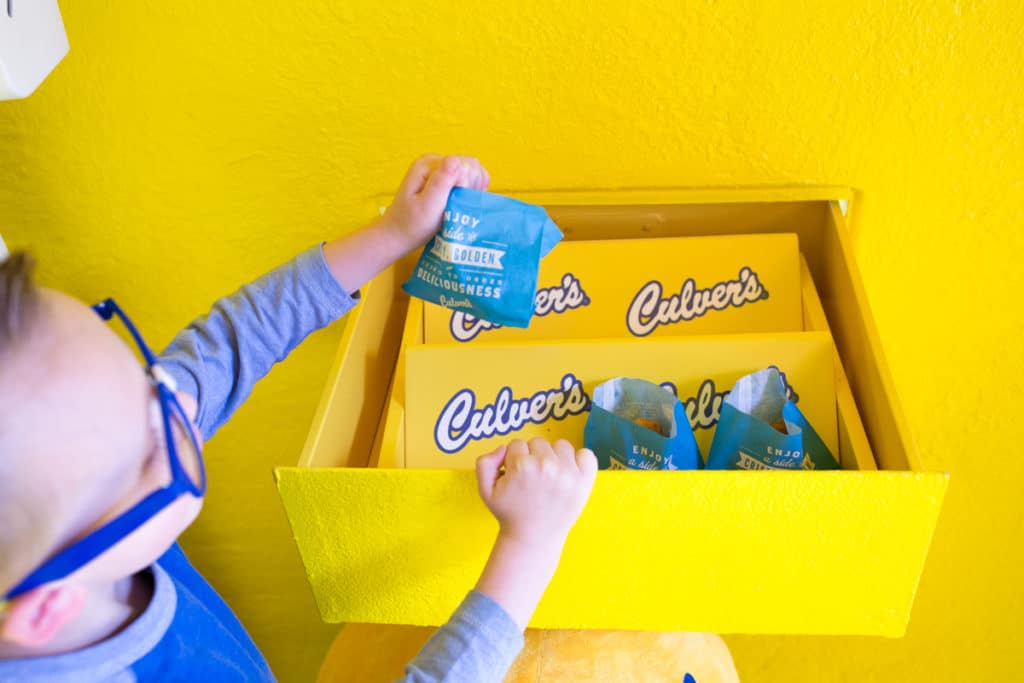 We stopped to enjoy these in the heart of Phoenix. It was the perfect excuse to see dad in a new environment. Not to mention the perfect time of day, and with the delicious cheese curds, we were thrilled to keep the kids extra happy.
I know it's these little moments we create that add up. These little moments to spend more time with family keep us glued together on even the busiest of seasons.
So look for those little moments. Look for the fun outings you can enjoy as a family. And also, we can't recommend enough to stop by your local Culver's restaurant to try Wisconsin Cheese Curds!
Get 365 Date Ideas!
We want to help you have the best date nights ever! Grab this FREE printable with 365 date ideas, a date for every day of the year so you never run out of ideas!