Stitch Fix summer 2017- a Round Up Stitch Fix Summer Outfits and Summer Trends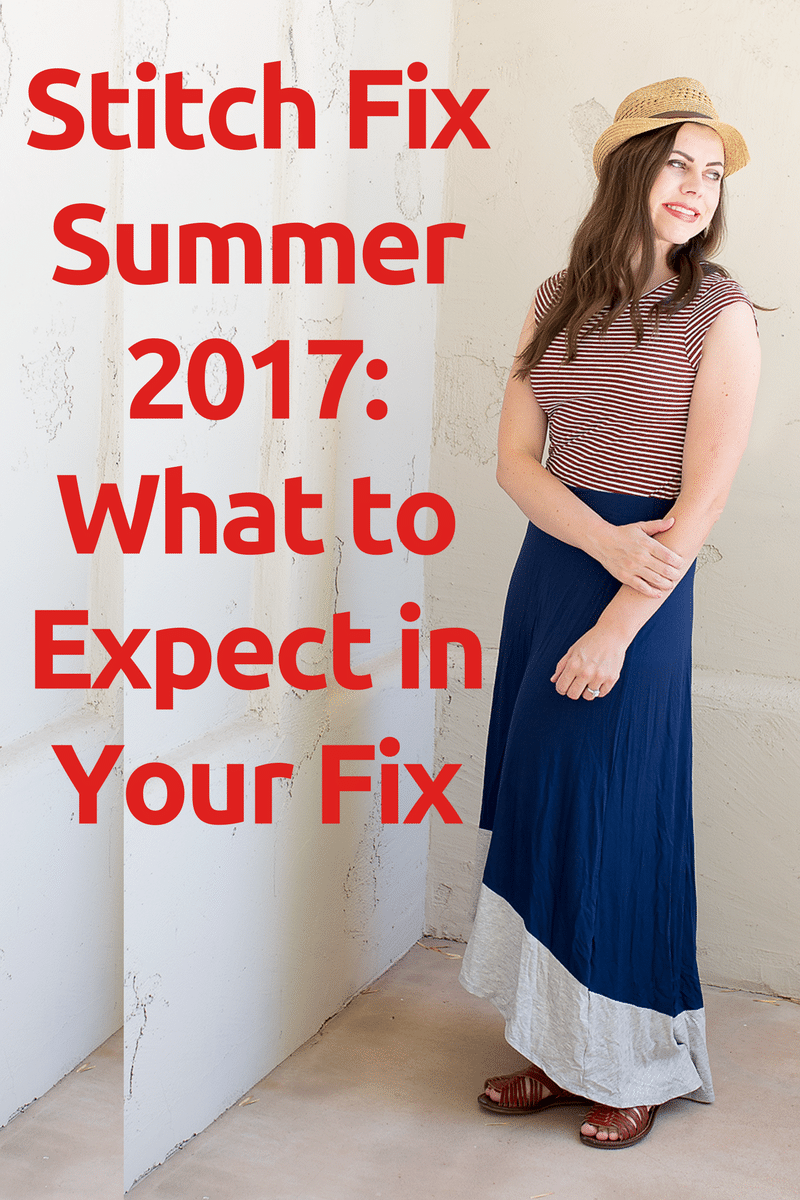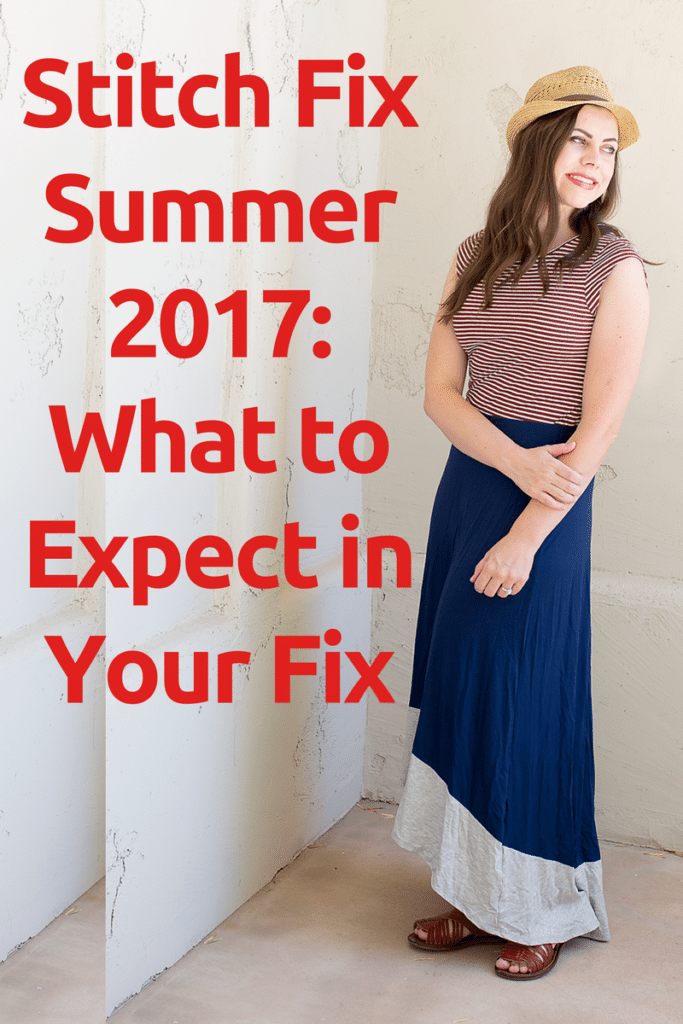 We are at that point in summer when it's just so hot I'm grabbing anything that will keep me cool over really trying to put together some great summer outfits. And summer outfits 2017 are ready for me too! We're talking knits, easy dresses, t-shirts, and whatever comes out of the laundry of my favorite outfits and I can grab first.
*this post contains affiliate links
That's why this is one of my favorite times of year to go ahead and get a Stitch Fix. If you haven't heard of them, they are a company that sends you five items to try, and you can either ship them back for free or keep any or all items. They have professional stylists who pick the items, and you can communicate and can specific needs to them. I've had a Stitch Fix come when I was trying to figure out my weird sizing postpartum body, when I was nursing and needed some help finding fun nursing friendly pieces, when I was pregnant and just over dressing the growing belly, and when I had lost weight and was ready for some fun casual date night looks when I had no time to shop!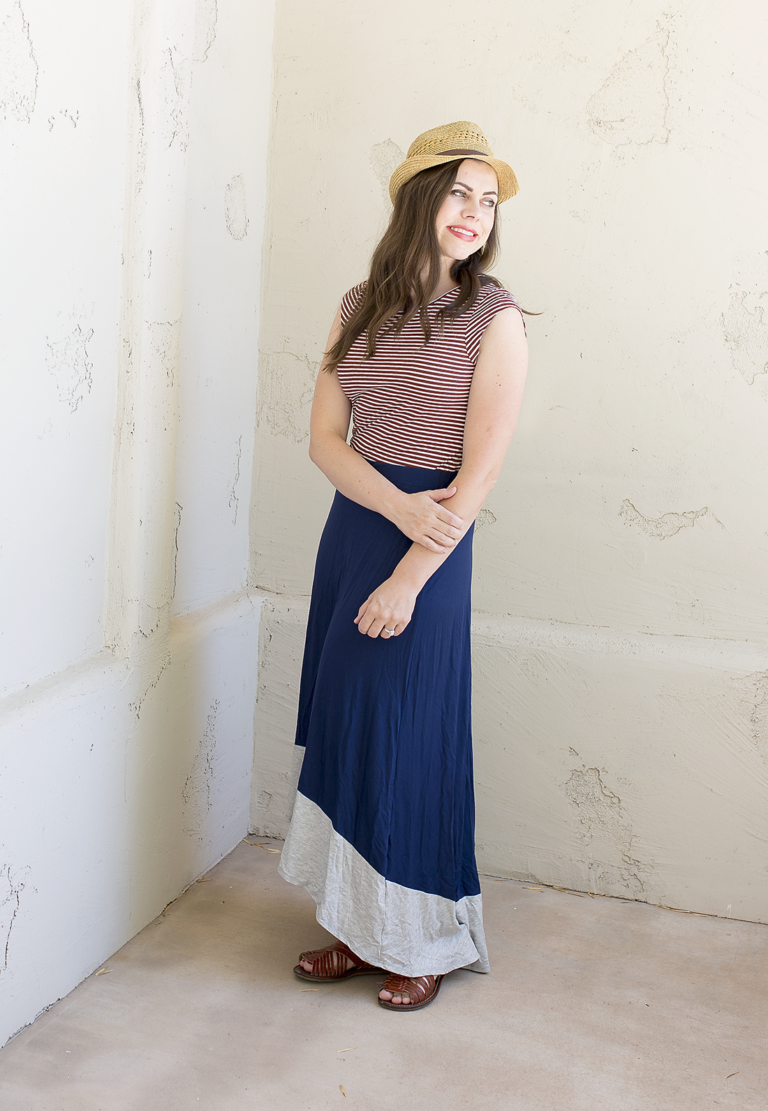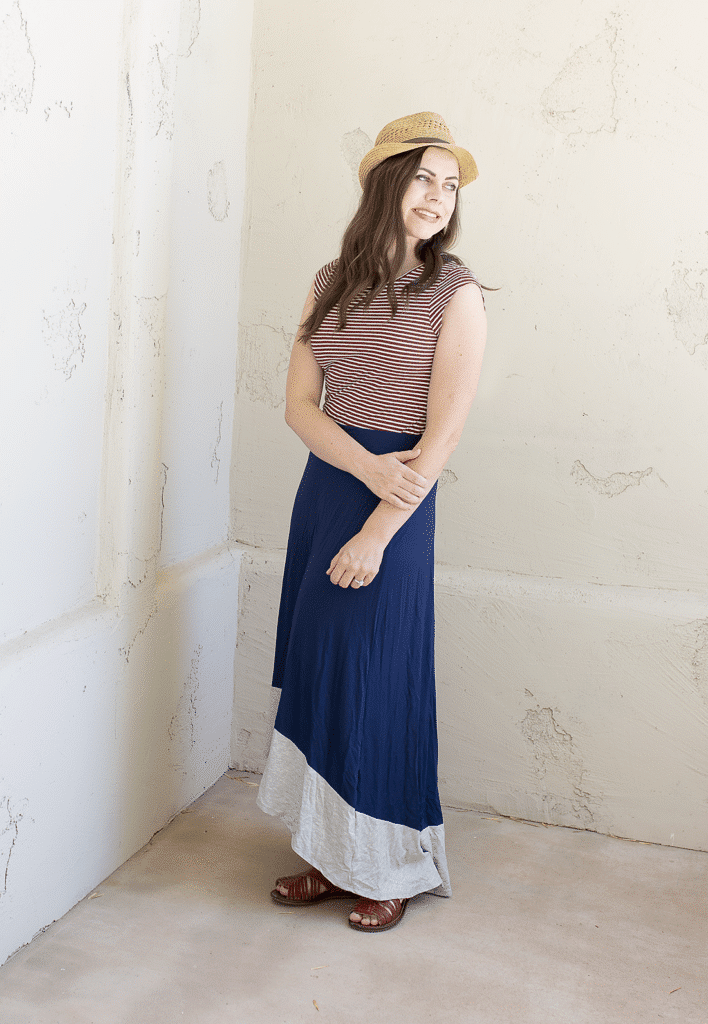 Summer Outfits 2017
So it felt like a good fit to try some fun summer items for my casual everyday wear, maybe for some casual dates, and I really wanted some quality knit that won't fall apart and will still keep me cool! But also always guys, I only let myself keep one or two pieces, so I need your advice on which are your favorites and vote I keep!
Stitch Fix Summer Outfits
#1: This hi-low knit skirt that's super high quality, flattering, and doesn't hug the wrong places. I'll be honest, I'm leaning toward this one for sure! I can think of a hundred outfits, my toddler's sticky hands will wash out super well, and I'd wear it with a shirt like this, sandals, and a hat for a casual date night.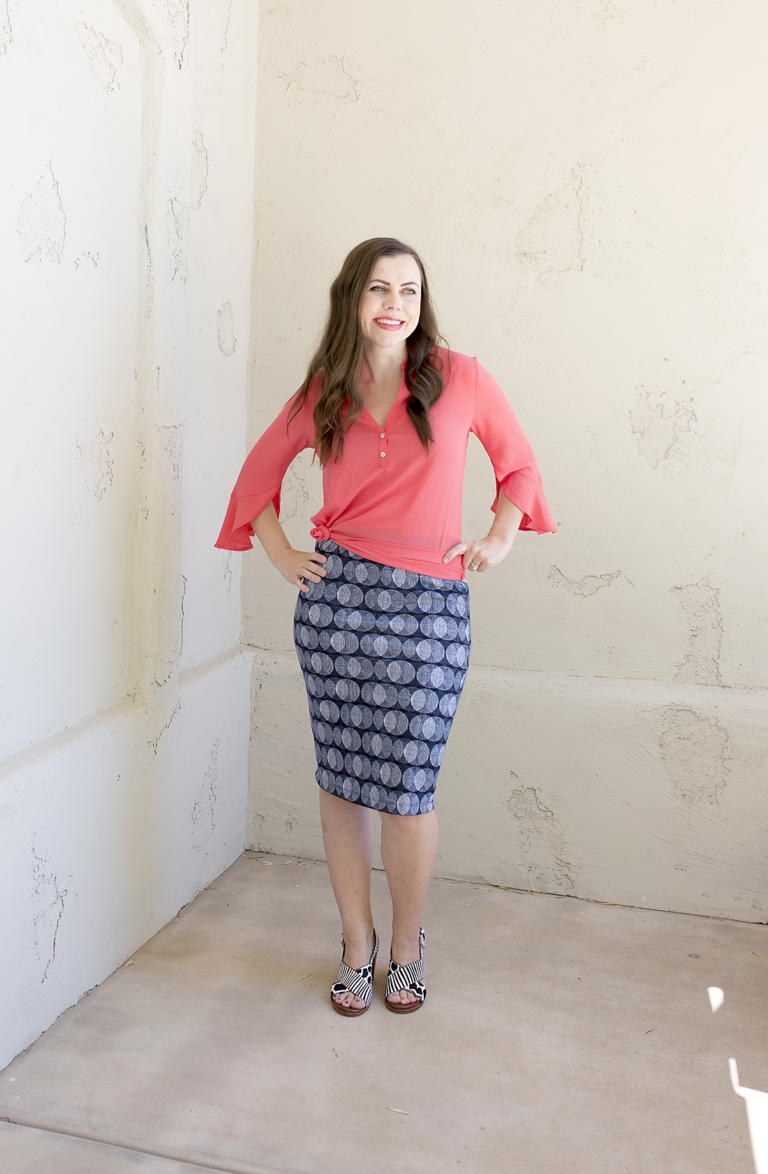 #2- This flowy-sleeved top in coral, with #3- this geo print knit pencil skirt. I kind of loved pulling these out of my Stitch Fix and realizing what a fun outfit they would be together! I would so wear this out to dinner, but each piece could totally work as a casual mom outfit, or dress up for business meetings and date nights.
And here are some of the things you can expect for the summer 2017 Stitch Fix that they are highlighting:
flutter sleeves
statement sleeves
flattering knits
off the shoulder sleeves
dresses galore
skirts
modern cuts and styles
feminine details
fall transition pieces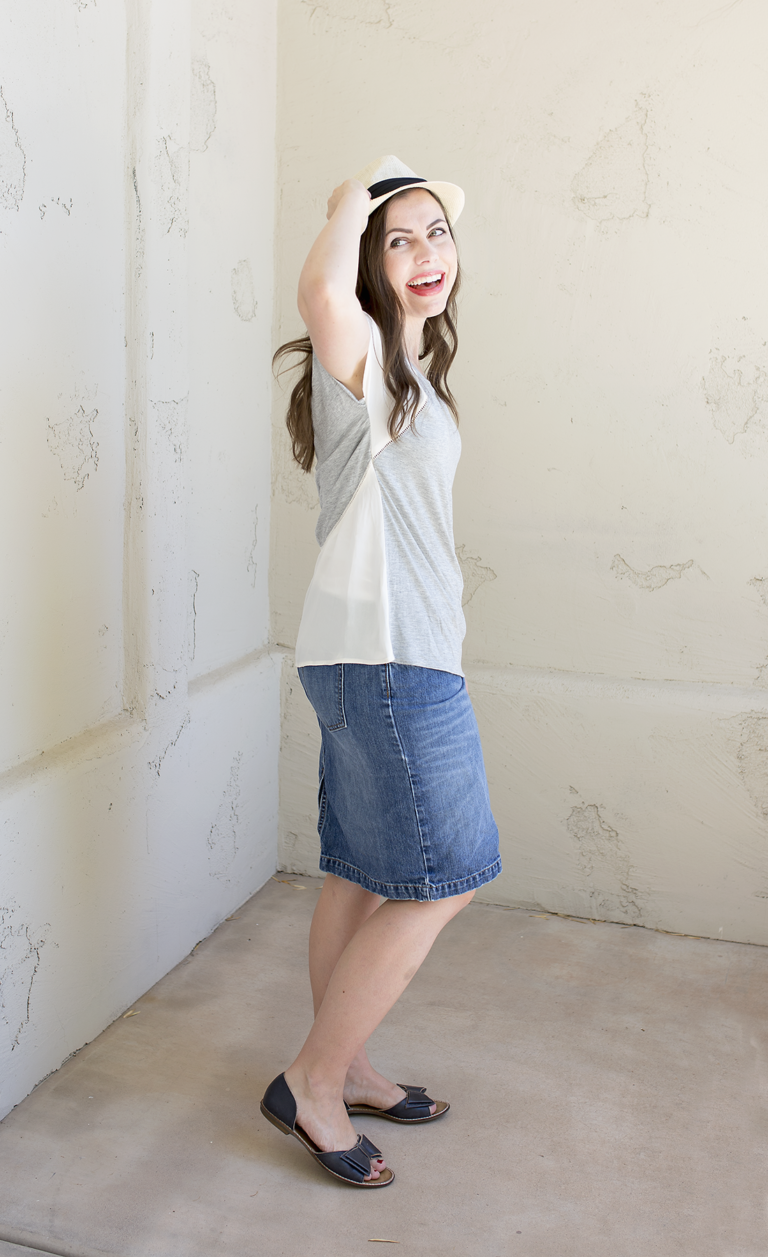 #4- The ultimate cute t-shirt, I love the mixed materials, the washability, the flattering cut when I've had a few too many ice cream cones to cool down in one week, and I can see it as an everyday mom wear, or something I can dress up with fun pants or a dressy skirt.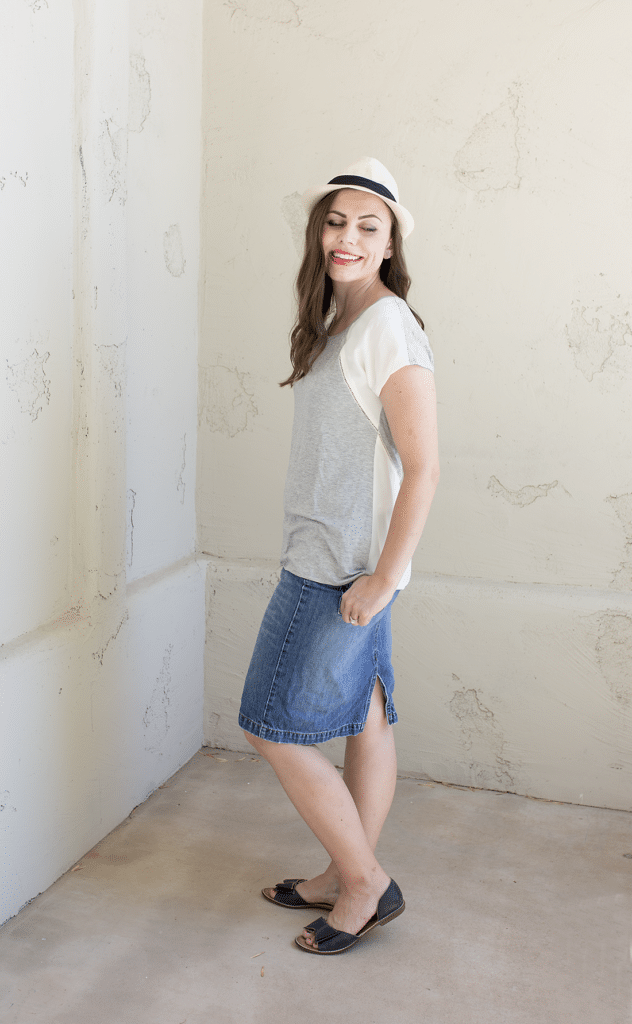 I got a 5th item, but it just didn't work with my lifestyle, so we're just going to go with those four as options for my summer stitch fix options, and I'd love to hear your favorite!
Also, have you tried Stitch Fix yourself? If you want any shopping help, a fun treat, unique items, and all for a super affordable price I'd highly recommend trying them out, it's always a great fashion pick-me-up when I'm feeling too busy to shop or in a style rut.
Get 365 Date Ideas!
We want to help you have the best date nights ever! Grab this FREE printable with 365 date ideas, a date for every day of the year so you never run out of ideas!