7 Reasons to Stock Up on Diapers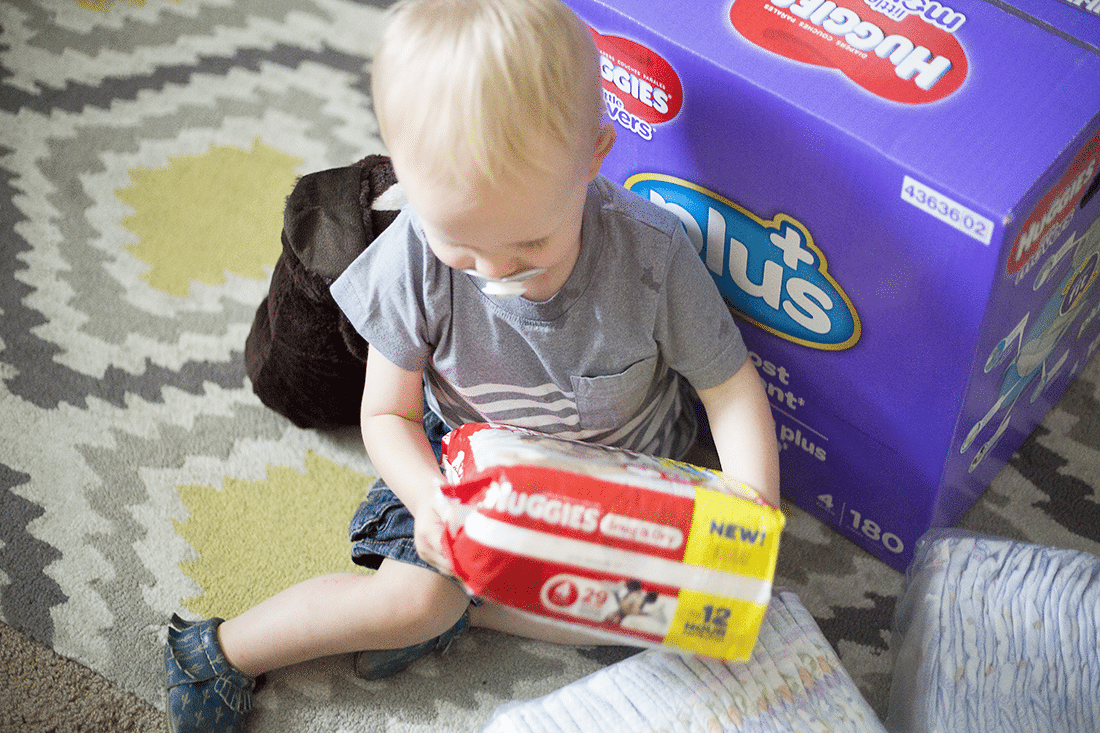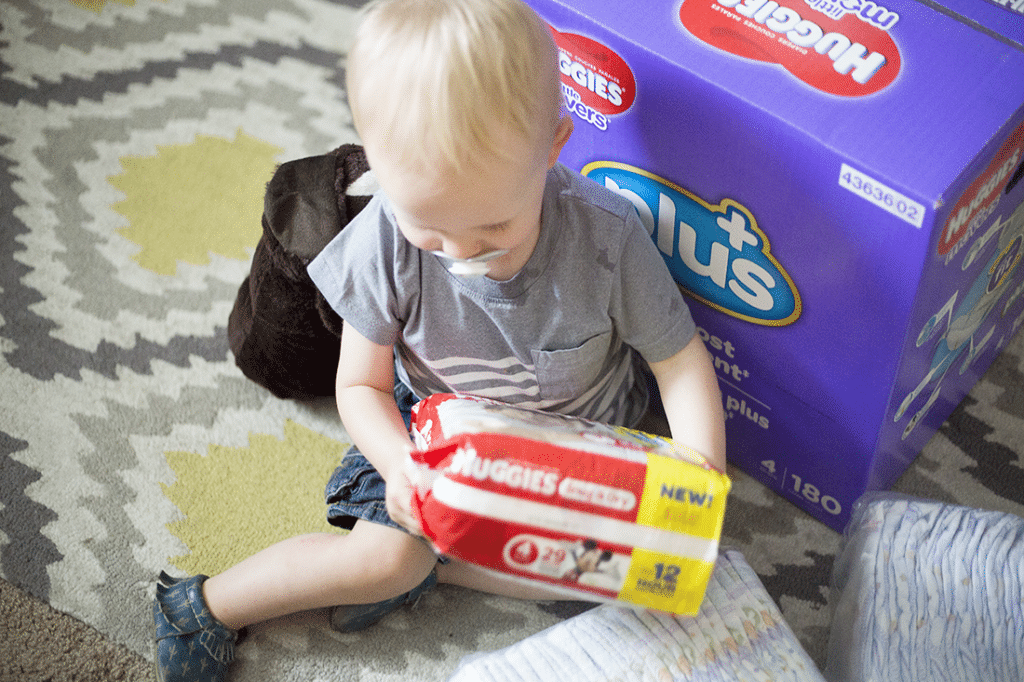 Before having children I had the chance to attend many, many, many (can we just do times 20 here, because it was a crazy amount of) baby showers. I started off finding the cutest outfit I adored for the mom-to-be and quickly moved on to learn each had their own taste and what I thought was darling may not be what they wanted or needed. I started to pay attention to what most seasoned moms were giving, and what seemed to always be a hit with lots of gratitude. Yes, there were the cute items, the insanely practical, but there was one thing I noted was always appreciated whether it was the first baby or the 10th. And then there was the shower I was invited to for a co-worker where that item was the only item requested it was a diapers-only shower.
As unromantic as that sounds, I've learned it's one of the best things you can give, and I've tried to make it a part of every gift I give consequently. But aside from that, I've learned that stocking on diapers as a new parent has so many benefits beyond the obvious, and I want to share 7 reasons I think everyone who is a parent should be coupon watching for diapers on the regular.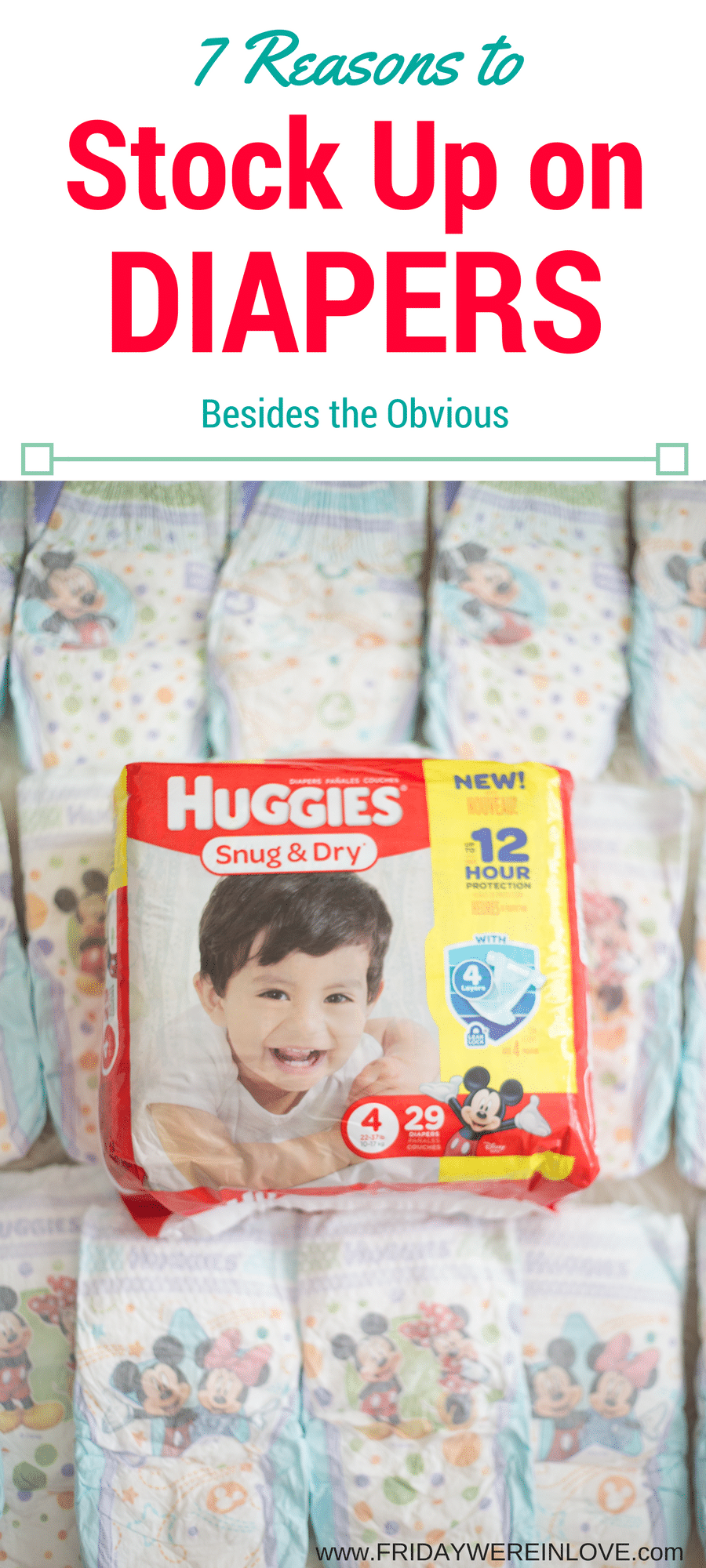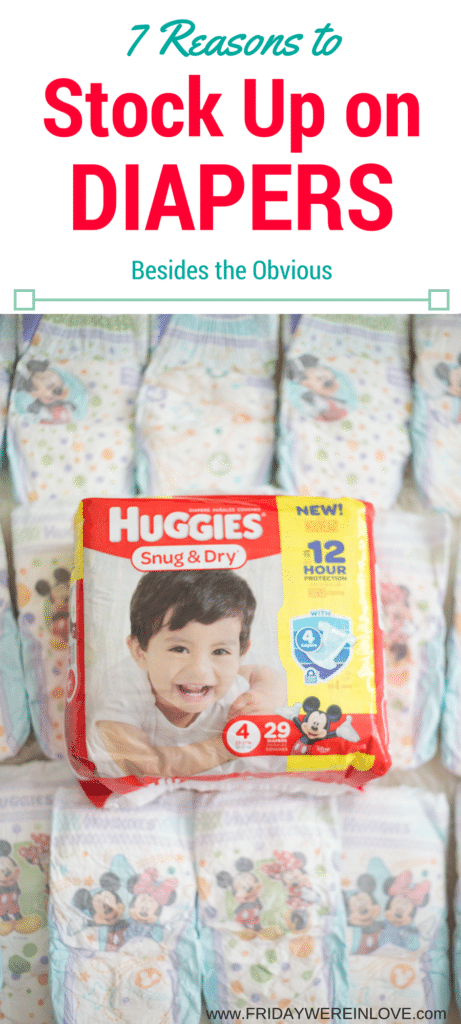 Never getting in a crunch running out. I know that one is obvious, but I thought all the more reason to include it first. We were out of our newborn pack super quickly and had to do a late-night run as brand new parents that we didn't enjoy. We've learned not to let ourselves run out and be prepared to save stress and headache.
Saving money. I hate having to pay full price for diapers, particularly when coupons are readily available. Finding a great price and stocking up when they are on sale is always a great idea! We went to Family Dollar this week to find a low price on Huggies Snug & Dry, and with the Family Dollar coupons, we saved another $2 a pack and $.50 on wipes. The Huggies one-and-done wipes are excellent, and deal bundles on diapers and wipes are always a win! I love savings several dollars a month, it really adds up after the years your child spends in diapers!
Ready to gift. It's now my go-to for a showers or moms who aren't having a shower but I want to give a gift to. They are always needed, always appreciated, and it's one less thing to make a trip to the store for when I have a great gift ready.
There's enough to stash. We currently have his/her diaper bags, a diaper bag insert for my purse, a changing station, and a grandparent's home our child visits regularly. We like to keep a diaper or two in all locations at all times, and I love having enough to stash in all the places so we're never left empty-handed.
Not having to carry a load of diapers unplanned on a shopping trip. Boy, it's hard to juggle a baby and a box of diapers! I love having a stash and buying during deals only when both parents can go to the store together. It's just so nice to have a stash and not have to stress a giant load with a baby!
It always something you can give freely. I recently had my first incident where I bought a package months ago on sale and the packaging has changed and I couldn't exchange for the bigger size we needed. I was bummed at first and questioned if stocking up was a good idea, only to learn of a neighbor who is unemployed and struggling financially with a baby a few months younger than mine. It was so easy to not even blink and offer that box. I got a good deal, I no longer felt like it was being wasted, and it felt great to give them to someone in need! But of course you can estimate how many diapers do I need as well.
It's one of the most needed items at women's shelters. This is a cause near and dear to my heart for obvious reasons, but I always think about the drives I see that are mostly around the holidays when money is tight, and I love that having some extra diaper packs on hand is something so easy to donate to mothers and babies who really need them!
I love the new innovations of Huggies diapers, they now come with increased absorbency for the same value and they are helping moms #HugTheMess with Family Dollar by giving diapers at a price we can happily stock up on! Remember to grab the Huggies diapers and wipes at Family Dollar and use the Smart Coupon to save $2 on any Huggies product!
Get 365 Date Ideas!
We want to help you have the best date nights ever! Grab this FREE printable with 365 date ideas, a date for every day of the year so you never run out of ideas!