Studio Movie Grill: The Great Gatsby
Studio Movie Grill is such a fun place to go for a movie date night! It combines dinner and the movie with tables and comfy seats for guests to sit in, and menus to order on with food delivered right to their seat.
Their menu was actually really impressive with a lot of options! Jacob decided a burger was in order, I was just getting over the flu and decided some sweet potato fries were all I'd be able to hack.
We didn't have high expectations for movie theater food, but were pleasantly surprised! Not the most amazing food, and fairly pricey, but certainly not bad and something we'd do again!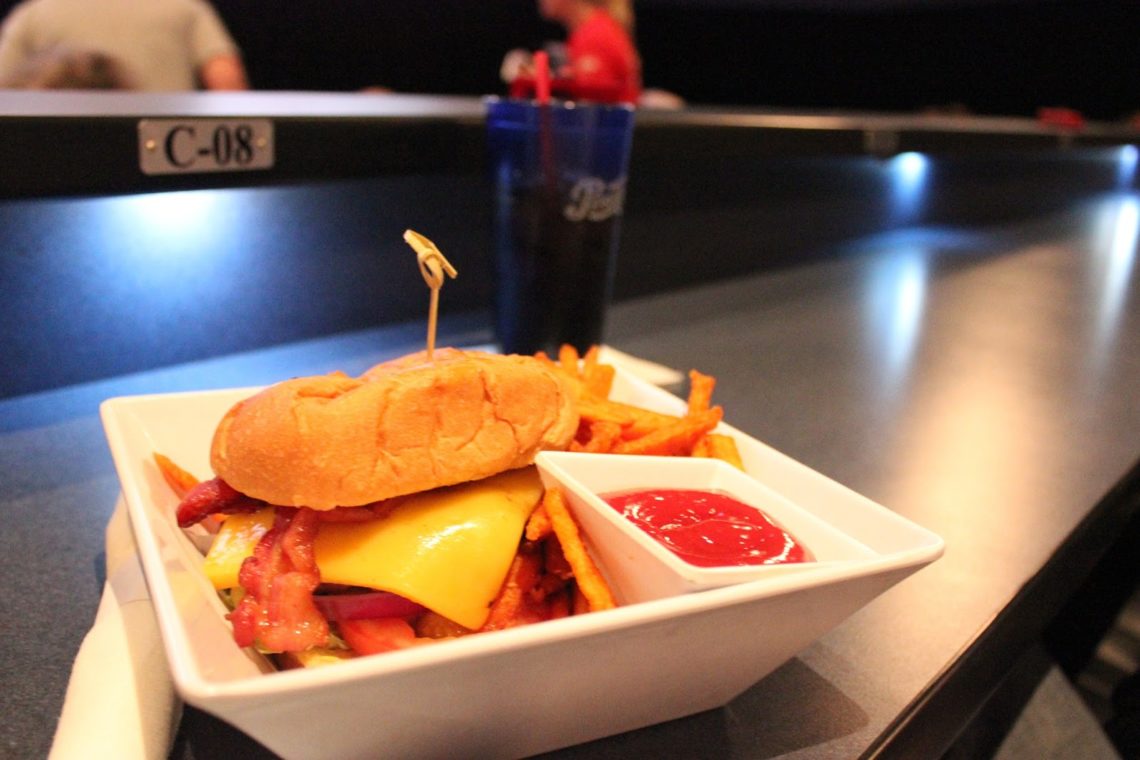 The experience of sitting on the 2nd row and having food brought right to us was pretty great! If you have a dine-in movie theatre I'd highly recommend adding it to your date night plans!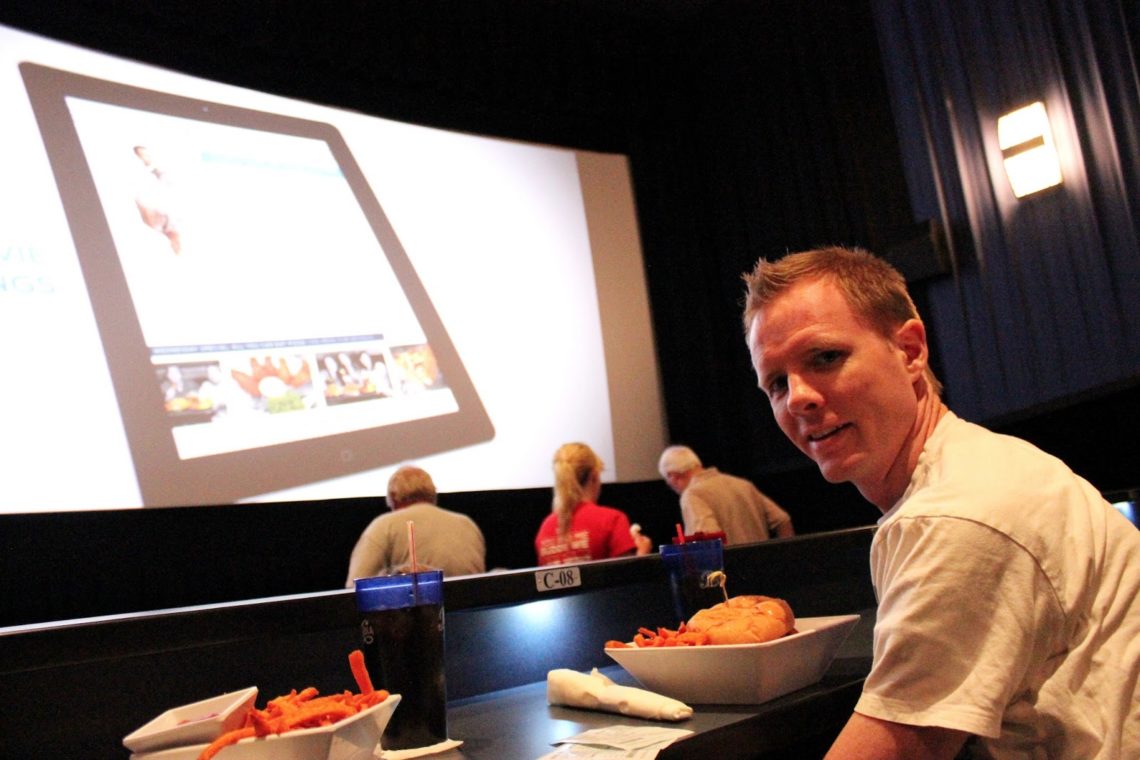 They also do free drink refills, you just push the red button and they show up ready to grab a new one for you.
(Please forgive my pale flu-face, it had been a rough week)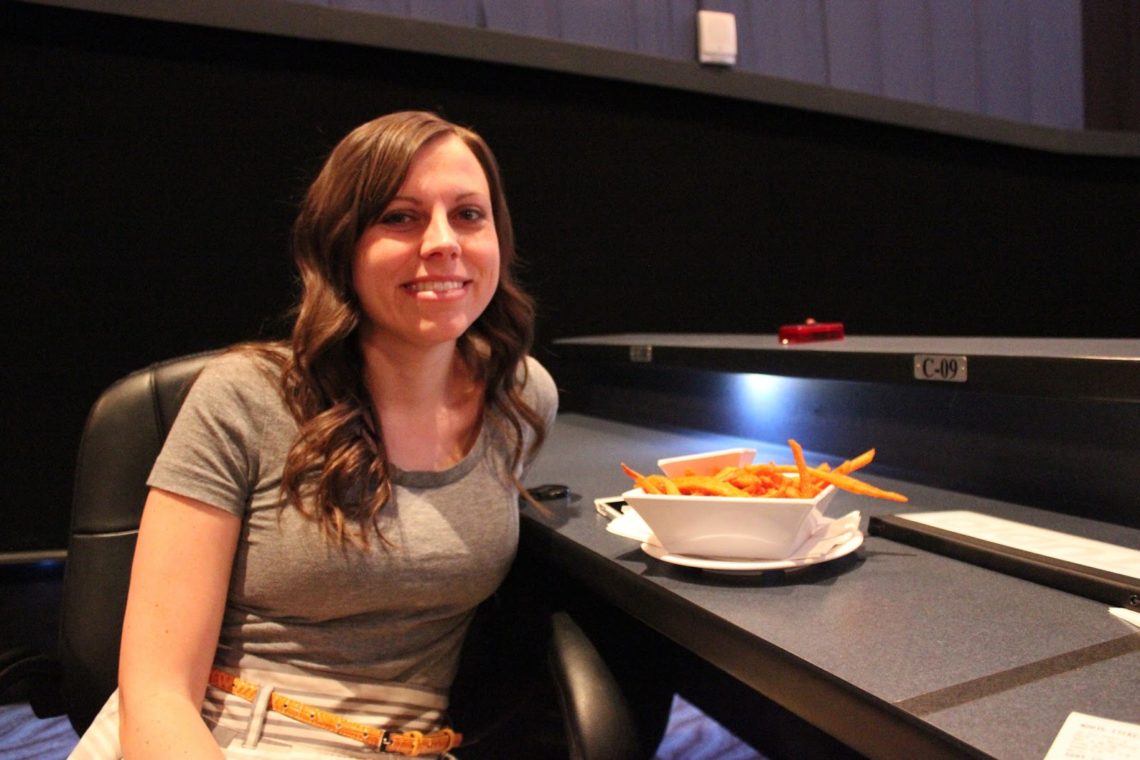 We saw The Great Gatsby, and seriously loved it! The parts that strayed from the book I thought were wise, and the artistic nature was fantastic! Jacob even really enjoyed it!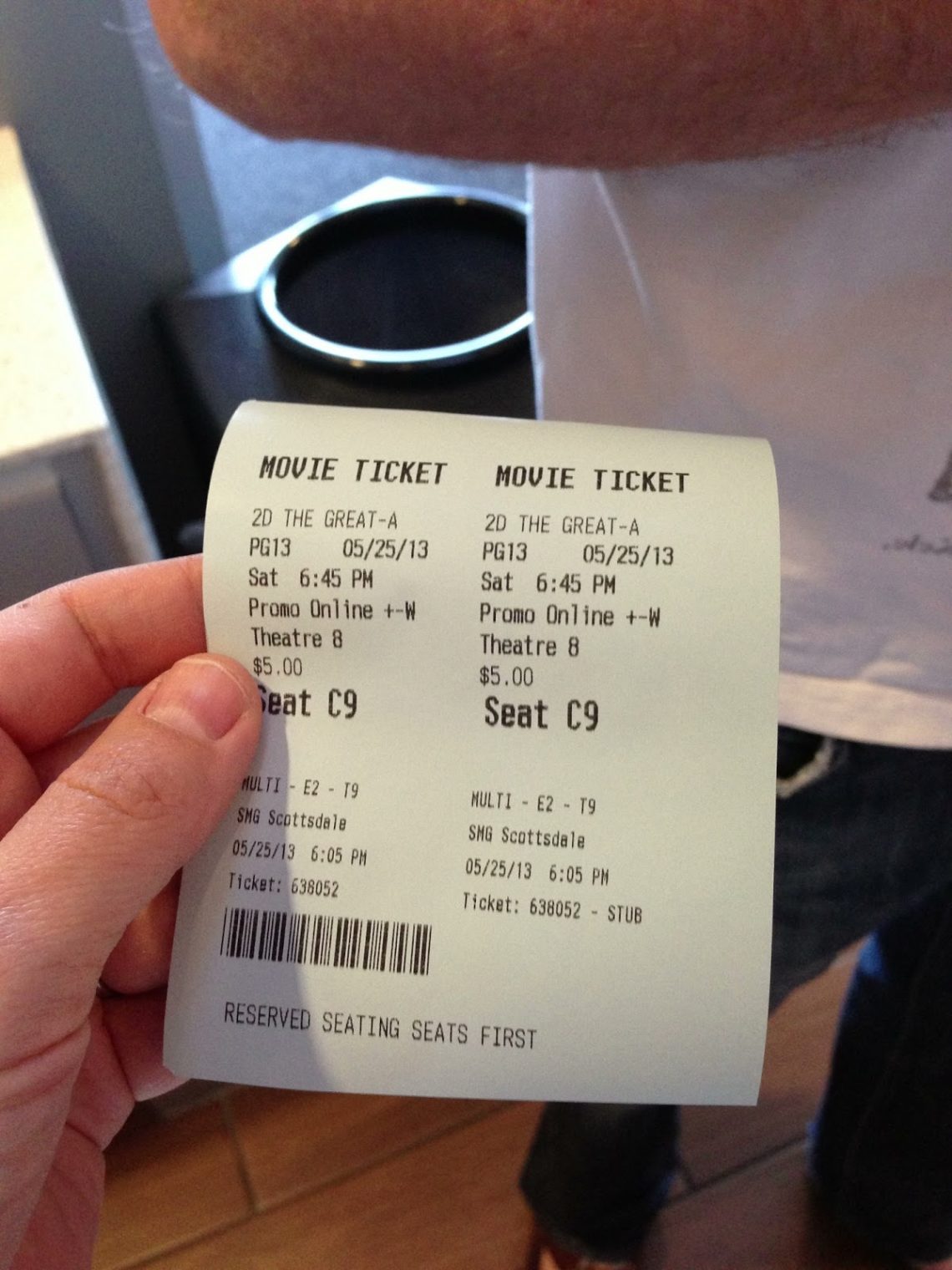 If you live in Arizona (or one of their 4 other locations) add this to your list for an excellent twist on dinner and a movie.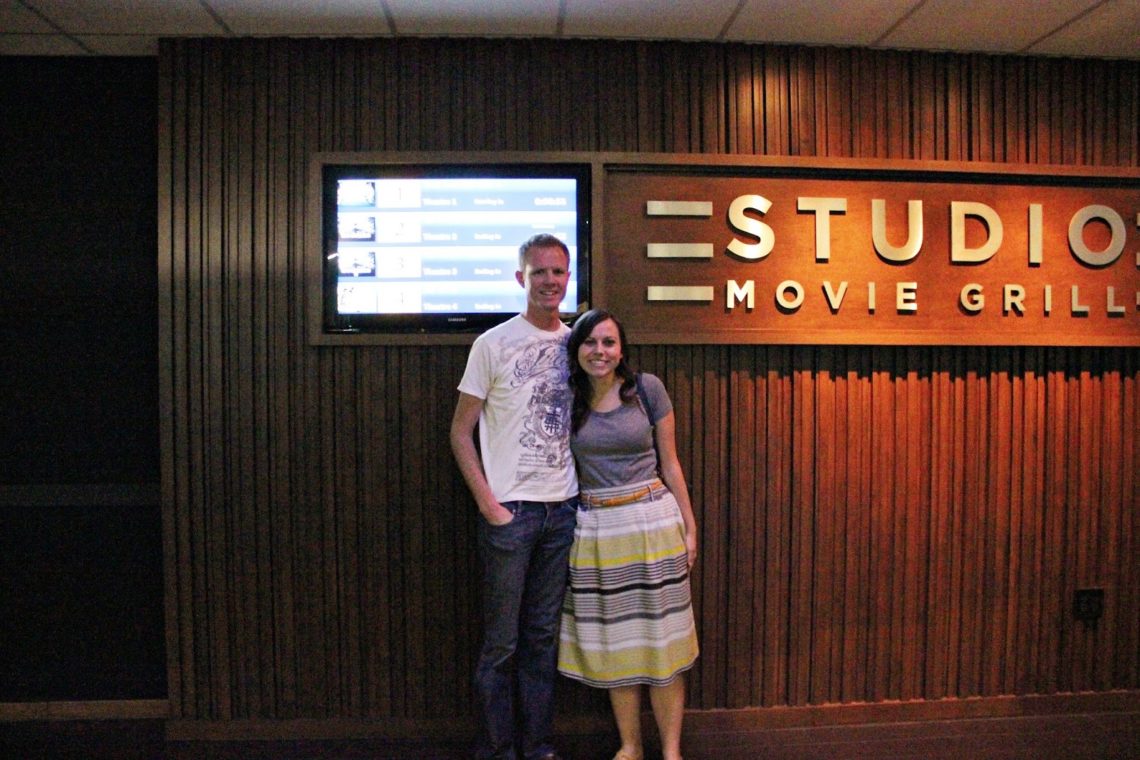 Get 365 Date Ideas!
We want to help you have the best date nights ever! Grab this FREE printable with 365 date ideas, a date for every day of the year so you never run out of ideas!