The Sugar Bowl Scottsdale ice cream shop: a cute place for a date night, family outing, or just treating yourself to some vintage ice cream!
What is better than a double date? Obviously a triple date!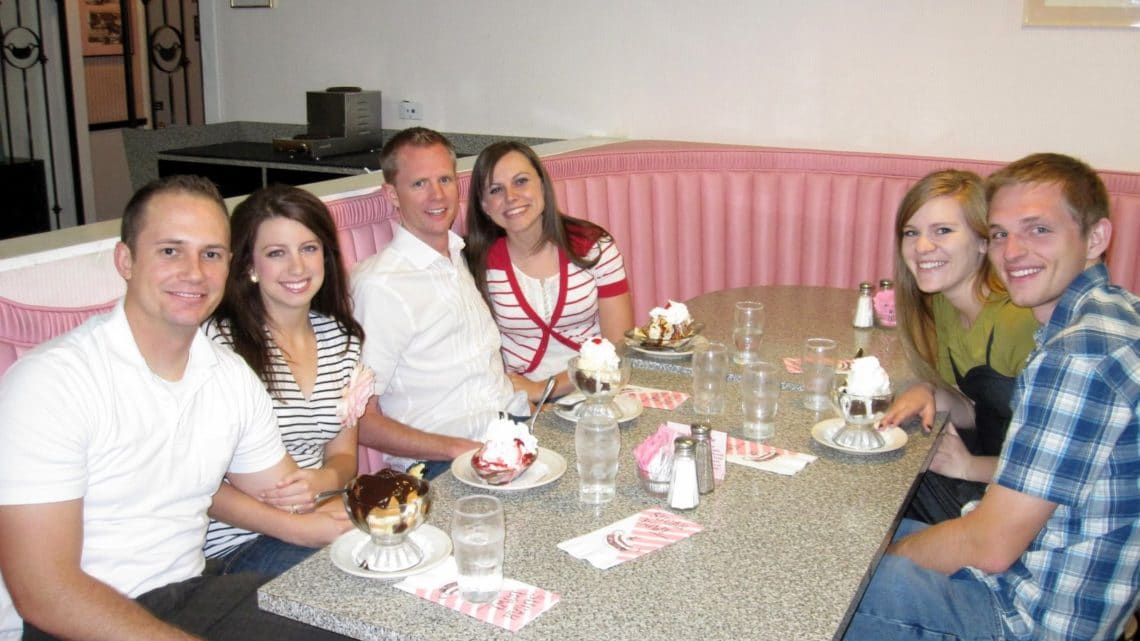 (Pictured: Brett, Tia, Jacob, Camille, Alexis, Clint)
After our awesome guest post by Tia the other day, we decided it was time to hang out in person and that a double date was in order. They are super cool, who wouldn't want to double with them? We decided to add our other cool friends Alexis and Clint (who are also super cool, guest post from these cool kids coming soon) and go to a fun place in historic downtown Scottsdale called The Sugar Bowl. It is all it says, you order bowls full of sugar in ice cream and other goodness forms. We all enjoyed banana splits, brownie sundaes, and whatever it is that Brett ordered.
The awesome thing about double/triple dates is the fact that you really don't have to plan much. It's so fun to find couples that you can just sit down, talk about life, and relate to. Tia and Brett were married only 2 months after we were, and Clint and Alexis were only a few weeks behind them. We are definitely all adjusting to the "newlywed" stages with many funny stories of expectation adjustments, future plans, decorating homes/apartments, and figuring out quirks of the new spouse.
We laughed for a very long time about what people have done in their sleep, you have no idea how weird you are until someone else shares a bed with you and overhears a conversation you are having with someone in your dream. Oh they make for great stories!
Thank you to The Sugar Bowl for not getting too annoyed when our hour outing turned into about 3! Who wouldn't want to stay with great company, good ice cream, and vintage style napkins like this?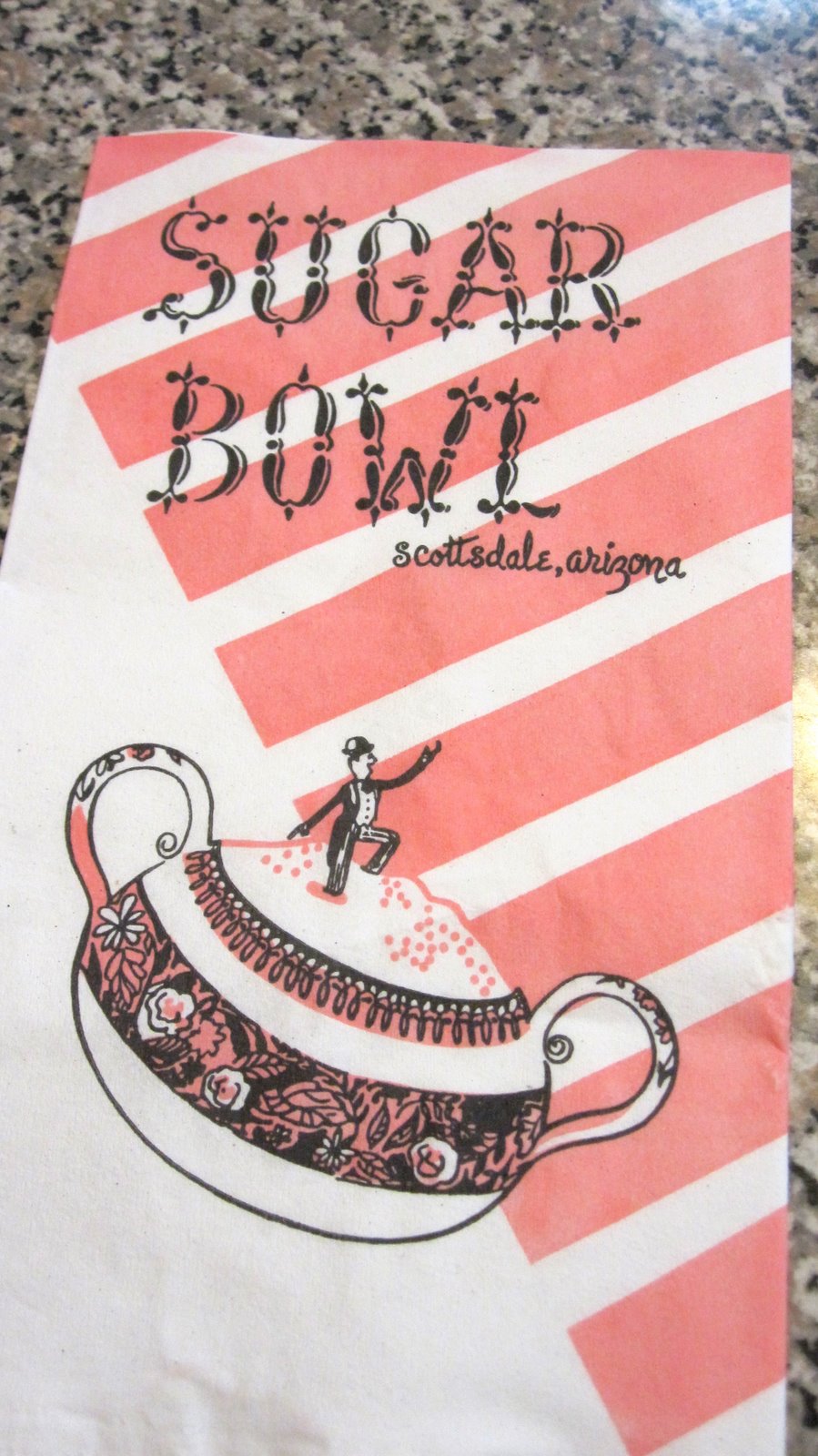 The double/triple was definitely a fun variety and a way to change up date night. It's also nice to know you aren't the only person who talks in their sleep. 🙂
Get 365 Date Ideas!
We want to help you have the best date nights ever! Grab this FREE printable with 365 date ideas, a date for every day of the year so you never run out of ideas!