What I'll Remember About Summer 2021
A review of summer 2021 and a reflection on the ups and downs all while getting to experience some of our favorite things and people again.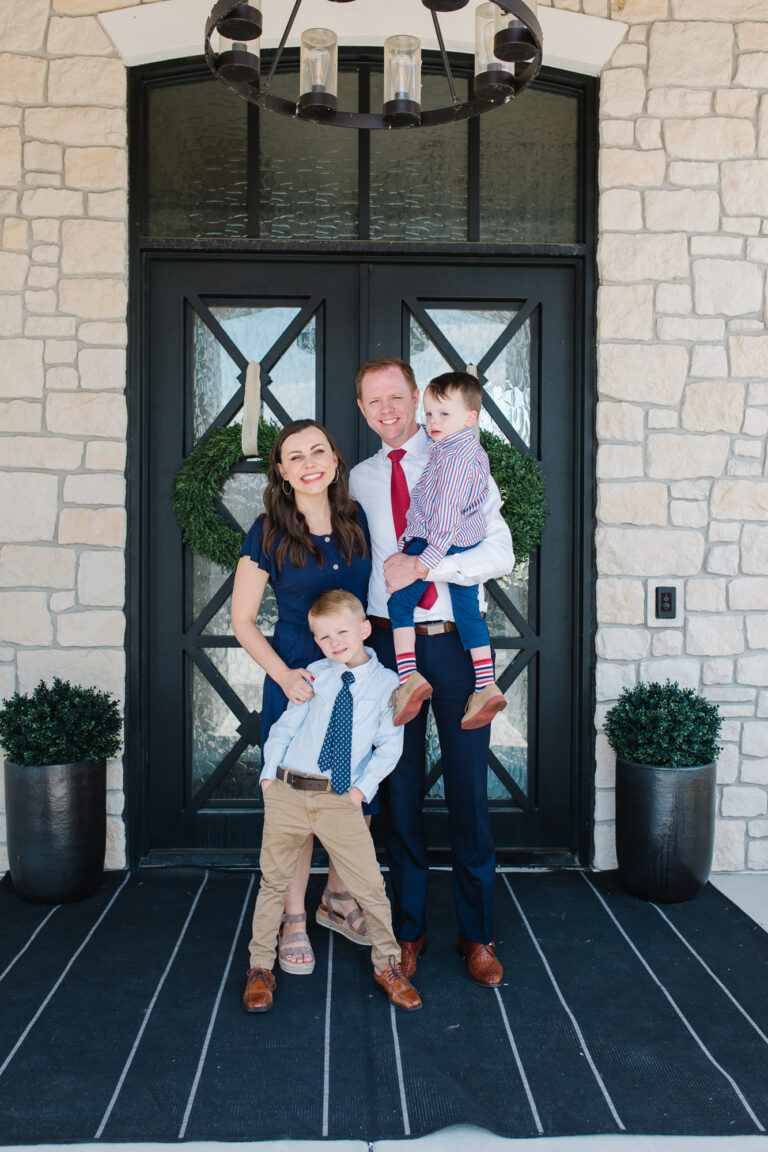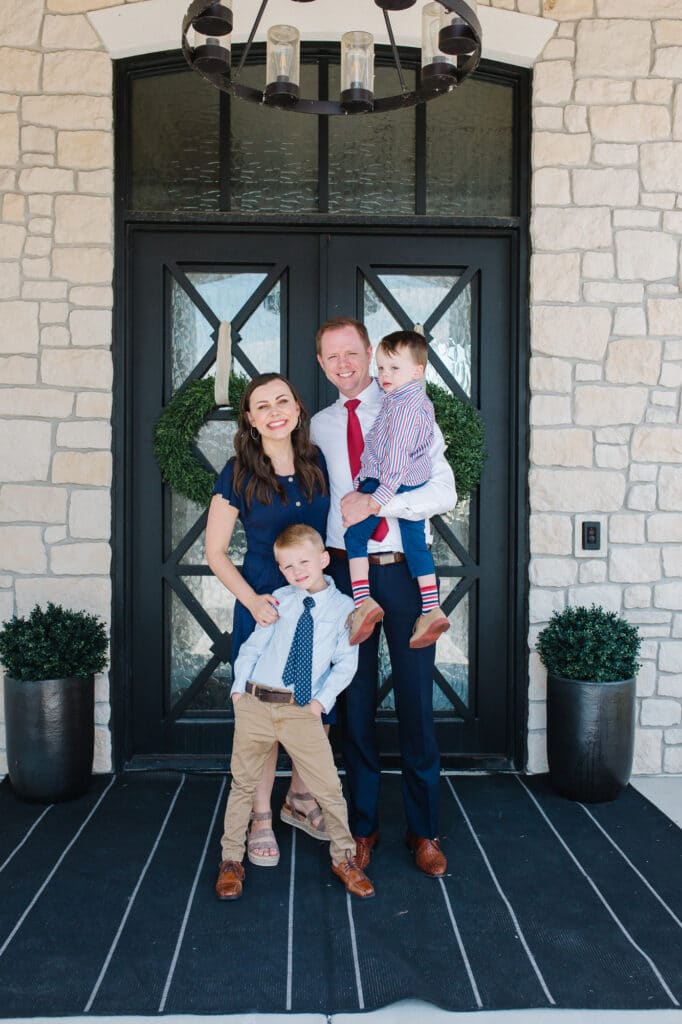 Last year I wrote a post about the highlights of summer 2020, and what I'll remember about that summer together. It's so fun to look back on what your family did and saw as highlights (big and small) of the summer together.
Even though my oldest started school a few weeks ago, it has still felt like summer since my youngest hasn't had preschool start yet. We're still soaking up a few more days together before I have to admit that summer 2021 is officially closed.
Summer 2021 was a good one for us, and I wanted to make sure we document the gift that it was!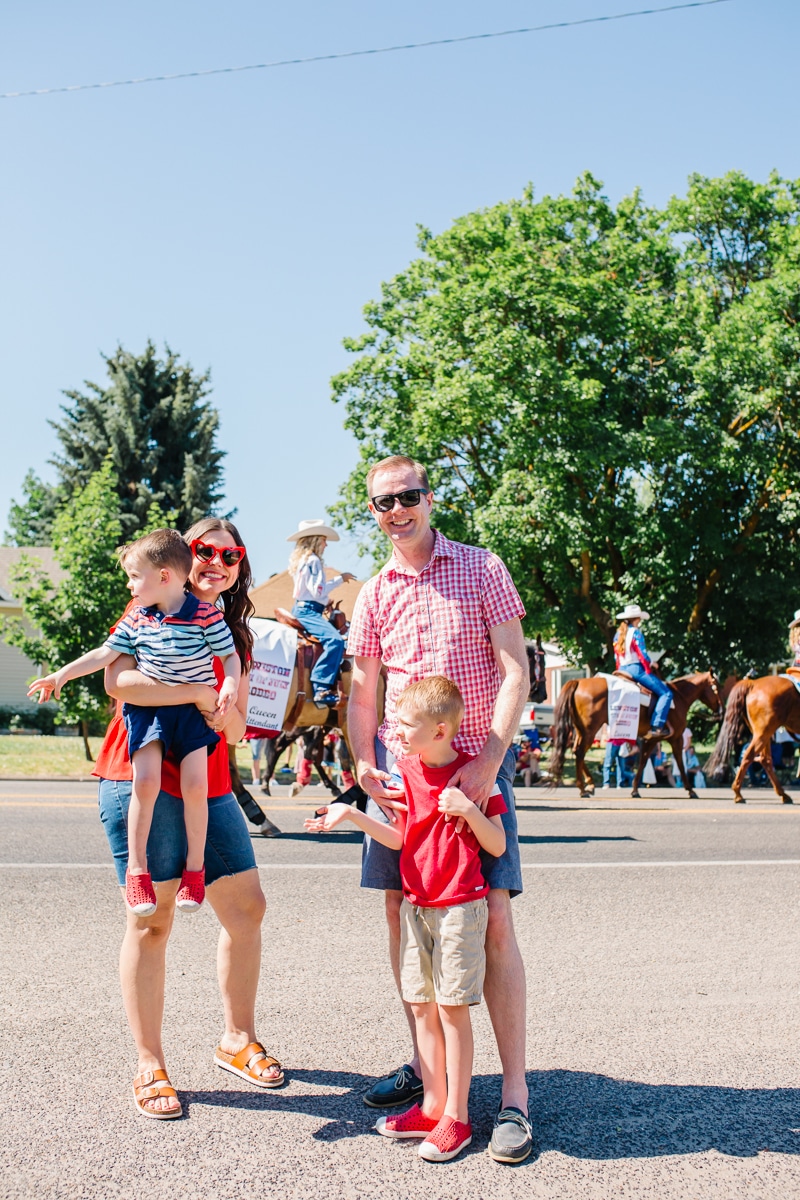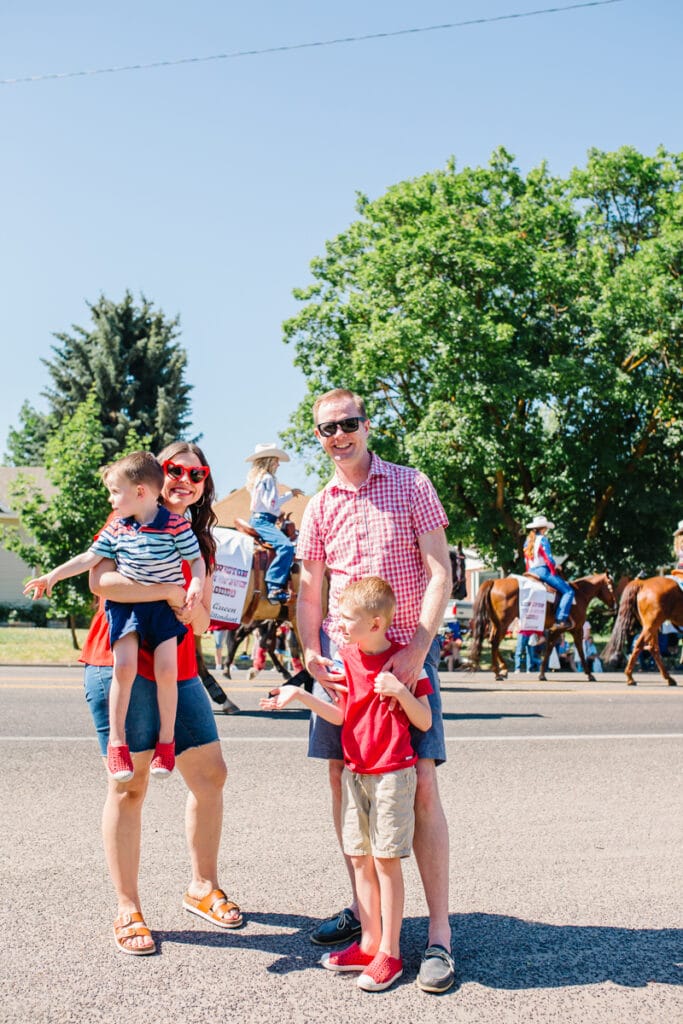 What I'll Always Remember About Summer 2021
A Full calendar
With my oldest starting kindergarten and heading back to school earlier than ever, we pulled out the calendar long before summer started. We decided to let him enjoy some sports after a year and a half without them. That meant swim, basketball, vacation, more basketball, and a week to prep for back-to-school. I knew it would go fast and it sure did!
We Can't Believe This Happened
I haven't shared this yet, but after their second week of swim, my kids got intensely sick for a few days. We've been incredibly careful for a year and a half, and decided the risks for private swim lessons with a vaccinated wonderful teacher outside were incredibly low. Drowning happens to be the #1 cause of death in Arizona kids. The need to teach our kids to swim has always been very important to us.
What Tipped Us Off
Our toddler had a day with a high fever and slept a lot, and then was fine. We honestly didn't think anything of it. But a few days later our 5-year-old seemed to completely lose his appetite. It was a record heatwave that week, and I worried he had heatstroke.
After my oldest told me his side hurt and threw up, I remembered this conversation with my pediatrician. We took him to get tested for the virus immediately. But it seemed so much like common heat stroke symptoms in such a low-risk environment, we questioned if we were being dramatic.
And to my shock, he was positive. We are almost certain they got it at swim lessons. Which are outside, at a private pool, with a fully vaccinated teacher. It was also when cases were at an all-time low, so we were so surprised! It seemed like one of the lowest-risk activities our kids could do!
We made friends with a family who had two boys the same age as my kids, and they had the same timing and symptoms happen with swim. That's what really sounded the alarm for us!
Our pediatrician thinks it hit right at the begging of Delta in our state, and it was likely that.
What It Was Like for Our Family
We found out around day five, and luckily our boys were already through the worst of it and we had pretty much only been home after lessons. Perhaps that was a blessing in soothing my anxiety. Also, our entire family went and got tested every other day just to be safe. Yay for vaccines, Jacob and I were negative. I won't downplay it, there were a few rough and scary days for our preschooler! I wouldn't wish even a mild case on anyone and it affirmed why we've tried our best to be so careful!
Our oldest got a negative after 10 days. We quarantined as a family during this time, skipped a week of basketball camp, two weeks of church, and then said some prayers of thanks for vaccines and for a mild case in our children. We have tried so hard to be careful, I truly believe we did the best we could! The only silver lining has been less anxiety when school started. And also a lot of sympathy for parents and kids who have tried their best and still had it hit them.
After time to process it, I knew it was time to share. I hope it helps other parents realize the need to not dismiss any symptoms (even if minor) and get your whole family tested.
I include this because we faced something we never expected to. And it's something I think I'll always remember as part of our summer.
Summer of Fun
After we made it through the June scare, we got to go spend a month living in Utah. We enjoyed a ton of these things to do in Cache County for the 4th of July, went to Bear Lake, and enjoyed Lagoon Amusement Park. Also, we took day trips down to Salt Lake to experience museums and do some cool touristy things.
Oh yes, and there was plenty cousin time and family fun while we stayed with my brother's family.
But even in our time at home, we really made the most of it! I'll always remember this summer as a really fun one!
Best of Many Worlds
Jacob was still working from home in June and for most of July. I'm glad he was in light of our need to quarantine! But before that happened and after, there were a lot of moments with new and shelved opportunities while still having lots of time together. There were also a lot more things to experience and do this year.
We fit in some amazing dates and got out of the house cautiously. We looked for some fun new experiences, got to attend an outdoor concert, have a 4-wheeler riding date, and make a lot of lunch dates happen!
I told him it was the best parts of the time together and the best parts of things reopening and feeling safer about certain things.
This didn't last forever, but I'll still bask in June when life felt more normal and I still had a husband without a commute.
Connection
We haven't seen a lot of people in the past year. But while in Utah, we got to see several of our best friends. Jacob saw two of his very best friends, and I saw several great people I love too! It felt like a balm to the soul to have so many fun social interactions that we felt safe about.
Isn't it amazing how some friends you can go years without seeing and pick up where you left off?
Camp Mom
I knew the summer would pass by quickly, and launched the Camp Mom series. Hundreds of families joined us in the fun! This made our entire summer feel doable, less overwhelming, exciting, and FUN! I felt like we did everything we wanted to and more. And I'm thankful for intentional time with my boys. I'll always remember lots of arts and crafts, fun adventures, museums, and a summer schedule that set us up for success!
I will be doing this every year! It was even better than we had hoped it would be!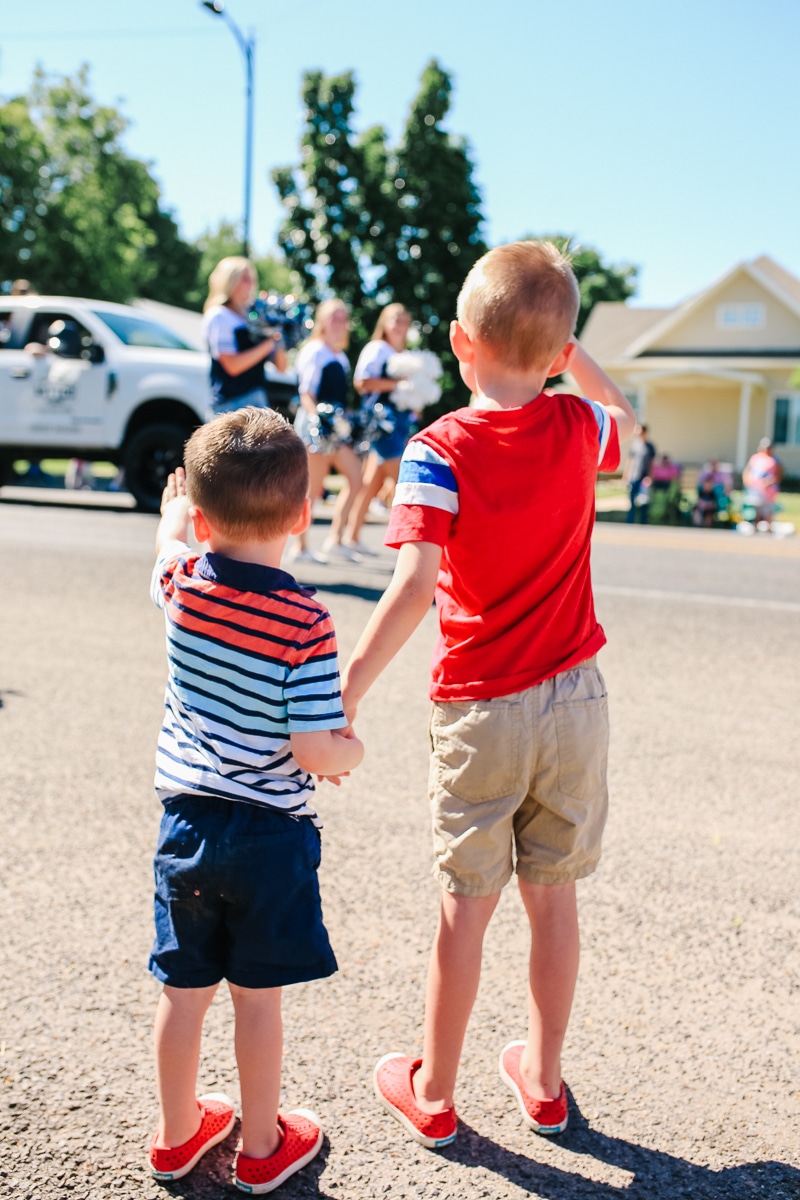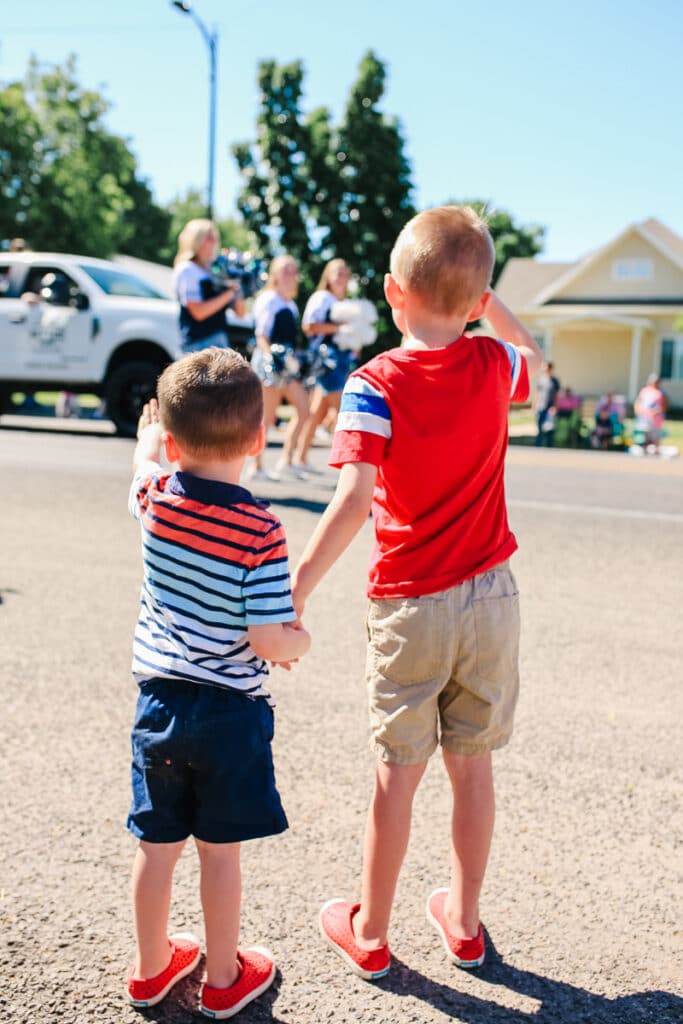 A Magical Moment of Time
My kids are almost three years apart. And for the first time in their lives, they like the same toys, movies, activities, and places to visit. I know my older child will outgrow a lot of these things sooner than later. But when you have a moment that your kids play together and enjoy each other, you soak it up. And summer 2021 gave me a lot of opportunities to soak it all up.
We clearly had our ups and downs. There were even a few days of scare and worry. But I'm thankful for a summer that felt a lot more open, and a lot more fun. We connected in different ways, and I'm thankful for the opportunity to experience summer 2021 together.
Like this post? You may like these ideas too:
150+ Summer Activities for Kids with Free Activity List Download!
Summer Plans: Tips for Scheduling and Planning with Free Printable
Making Date Night Happen With A Baby
Get 365 Date Ideas!
We want to help you have the best date nights ever! Grab this FREE printable with 365 date ideas, a date for every day of the year so you never run out of ideas!