Surviving Baby's First Flu
This post was sponsored by WaterWipes as part of an Influencer Activation for Influence Central and all opinions expressed in my post are my own.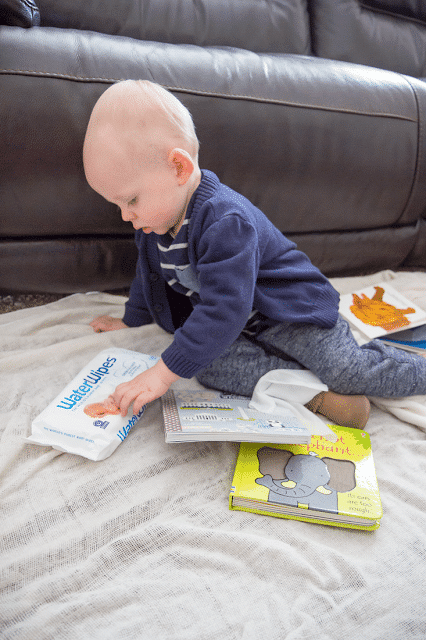 I'm just coming up for air after a rough week with a sick family. Today is the first day I can hold my head up and leave it up for the majority of the day. It's never fun to be sick, it's never fun to be sick with cold and flu symptoms simultaneously present, but it's particularly awful to watch a baby go through such a rough bug.
I'm not sure if I can call it a flu, it may have been and certainly behaved like one, but it may just be a virus that behaves a lot like a flu. I found out the hard way on Facebook that there are strong controversial feelings about saying you may have the flu or referencing getting or not getting a flu shot, so we'll just leave it at something awful happened and everyone in our family lost several pounds in a matter of hours.
I watched my little toddler handle it like a champion for the most part. He vomited for the first time and I could tell he was bewildered and ashamed by what his body did. There was lots of loves, lots of reassurance it's okay and mom and dad have it happen too, and of course, a lot of clean up. In between these hard moments there was the sweetest little boy full of snuggles, chipper humming, and doing his best to still explore and take apart every inch of the house. I was in the corner writing my will one handed in fetal position, and he was shaking off every rough patch like it was nothing.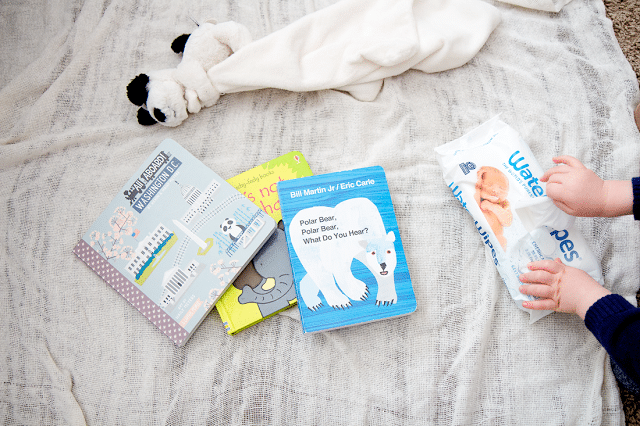 Without any graphic information needed, let me mention that the flu comes often comes out of both ends, and even with that chipper little boy, there was a lot of diaper rash and burn from all the sickness. I've shared my love of WaterWipes before, but this illness and experience made me fall in love even deeper. WaterWipes provides a safer, natural option, and to have to change diapers more frequently with such a tender hurting baby, I felt so relieved to use wipes that are chemical free with only two ingredients- 99.9% pure Irish water and 0.1% grapefruit seed extract. There's a lot of wipes to choose from, but quality and safety are key for me! Particularly at a time when we're plowing through wipes durability and effectiveness matter, and I love that they are just that without containing any of the potentially harmful chemicals that may be found in other baby wipes.
I loved their quality and safety so much during diaper changes, I decided it was time to start stashing them in the living room and kitchen to use to wipe his runny nose with instead of tissues. And guess what, it was just as gentle and he didn't cry at all when wiping those tender areas. We could watch movies together while resting and know we had a great solution ready for any clean up.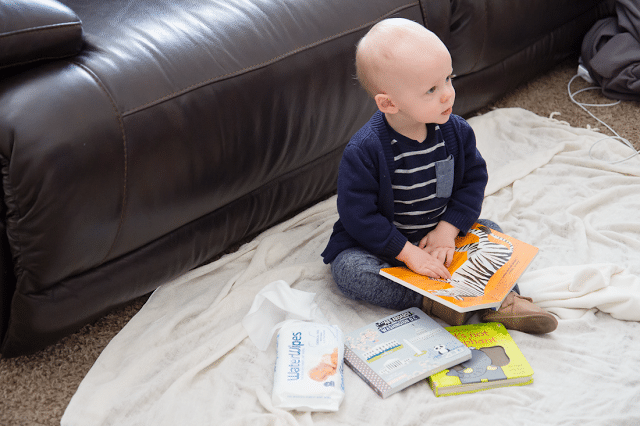 WaterWipes are super easy to find at several of my favorite stores, but I'm loving that you can order them online at Walmart these days. I love to order online and ship to my local store to include with my grocery pick-up (double time saving mom win), but they are great to order all by themselves or with all your holiday shopping too.
Best of luck, I hope this product helps other mamas better prepare for cold and flu season with their little ones!
Get 365 Date Ideas!
We want to help you have the best date nights ever! Grab this FREE printable with 365 date ideas, a date for every day of the year so you never run out of ideas!