We were lucky enough to have Thanksgiving day off work, making Wednesday the new Friday. We actually have a date planned for tomorrow, but thought Wednesday was a perfect excuse to fit another one in! We opted in for a Thanksgiving based dinner at home.
(Google and Mac aren't integrating well, sorry for image issues!)
We absolutely love cooking together, it's romantic, often cheaper, and collectively we're a pretty great team to make some amazing dishes we may not have the patience or ability to pull of alone! Here's my dark confession, I'm not the biggest turkey fan. Too many leftovers for an entire week as a child left me looking to anything else for dinner, even chicken as an alternative. In honor of my only-two-days-of-turkey policy we decided to make a chicken dinner as our pre-Thanksgiving feast. We also thought a tropical flair was in order, and turned to one of our favorite cooking blogs, Our Best Bites to make their bacon-wrapped terikayi skewers, as well as their Pineapple Cilantro Rice, and Brazilian Lemonade. These girls know what they're doing, it was all so delicious!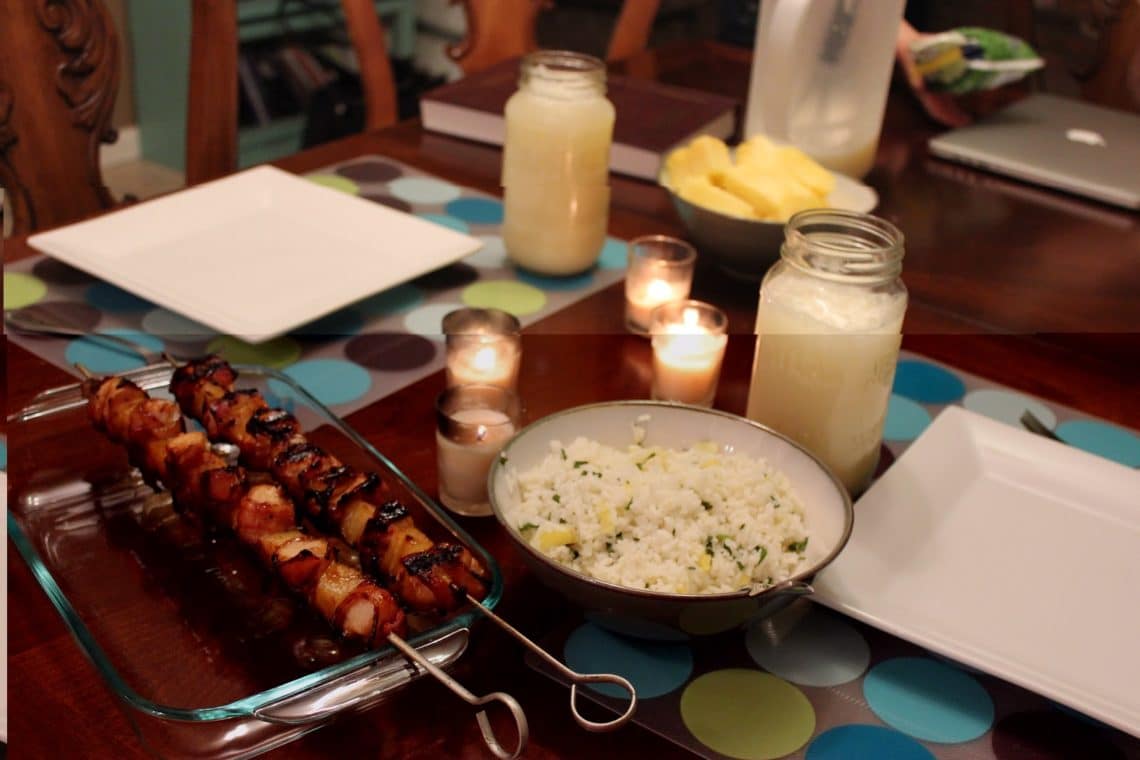 After we thought we'd actually do something somewhat Thanksgiving related. We decided to make a list of 20 things we are grateful for- about each other! This was the easiest assignment for me, 
 Then we traded lists and I almost died laughing, this boy cracks me up!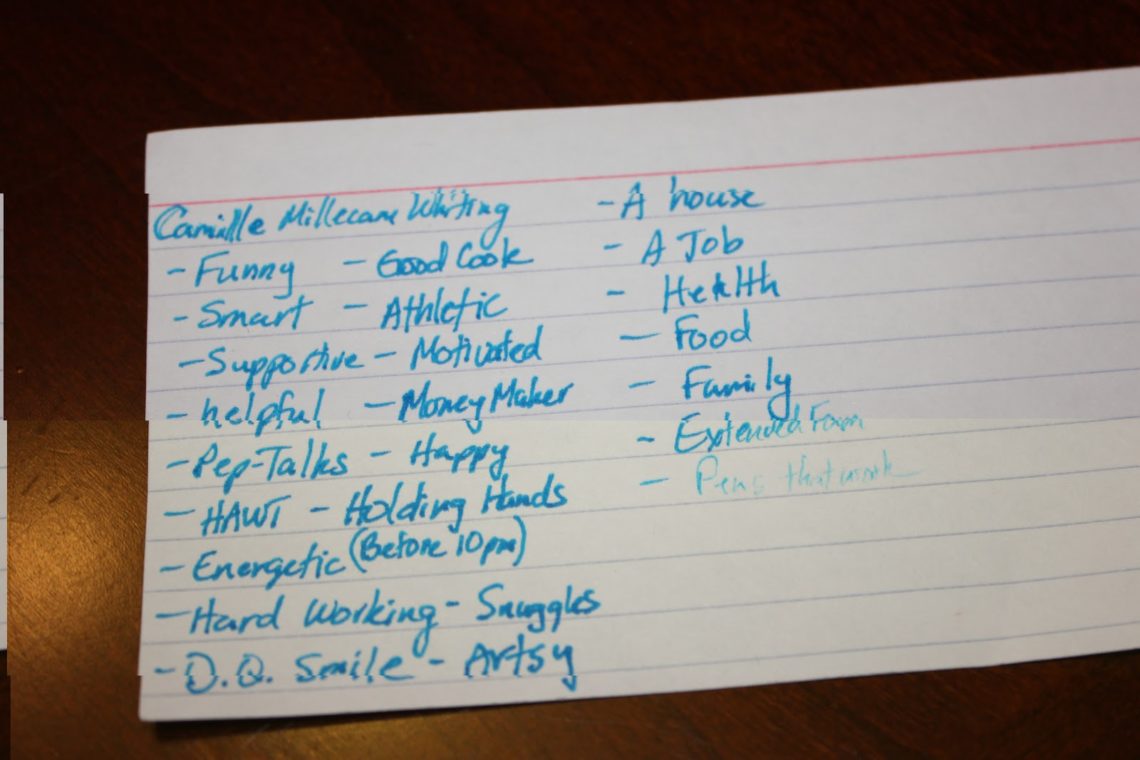 Just so everyone knows, even often calls me Dairy Queen Lips, letting me know often I could do the commercials for the cartoon character should she ever retire. I also fall asleep by 10:00 or 10:30 no matter where we are or what we are doing during race training seasons. And if you can't read the last, it says "pens that work." Yep, he's a keeper!
I hope everyone else had a great Thanksgiving, and you manage to find some time for just the two of you to express the things you're grateful for!
Get 365 Date Ideas!
We want to help you have the best date nights ever! Grab this FREE printable with 365 date ideas, a date for every day of the year so you never run out of ideas!