Date Info: 
Local Theater Play
Price: $16-$26 per ticket
Location: Hale Centre Theatre in AZ, CA, and UT 
Food We Recommend Nearby: Oreganos, Liberty Market, Joyride Tacos 
It's no secret that we really like plays. There's something there that is missing in movies, and it's just great to see talent live!
It's also no secret that we like free things. When our family friends told us they were moving and unable to finish out their tickets at the Hale Center Theatre in Gilbert, we were more than happy to take the tickets they offered us and get in a free date! I'm asked often tips for dating on a budget, and one thing I have to say is to get to know your friends and your parents friends and their interests. We've been really lucky to have some season ticket holders for sporting events, plays, etc. offer us some tickets once in a while, just by telling people how cool it is that they do these things regularly. Our dating budget loves it, and we sincerely appreciate the generosity!
We were given tickets to see Alfred Hitchcock's The 39 Steps– a murder mystery with a lot of comedic twists. Hitchcock really knew what he was doing and saved his sense of humor for this play adding just enough creepy and . The acting was also pretty amazing as there are hundreds of characters and only 4 cast members.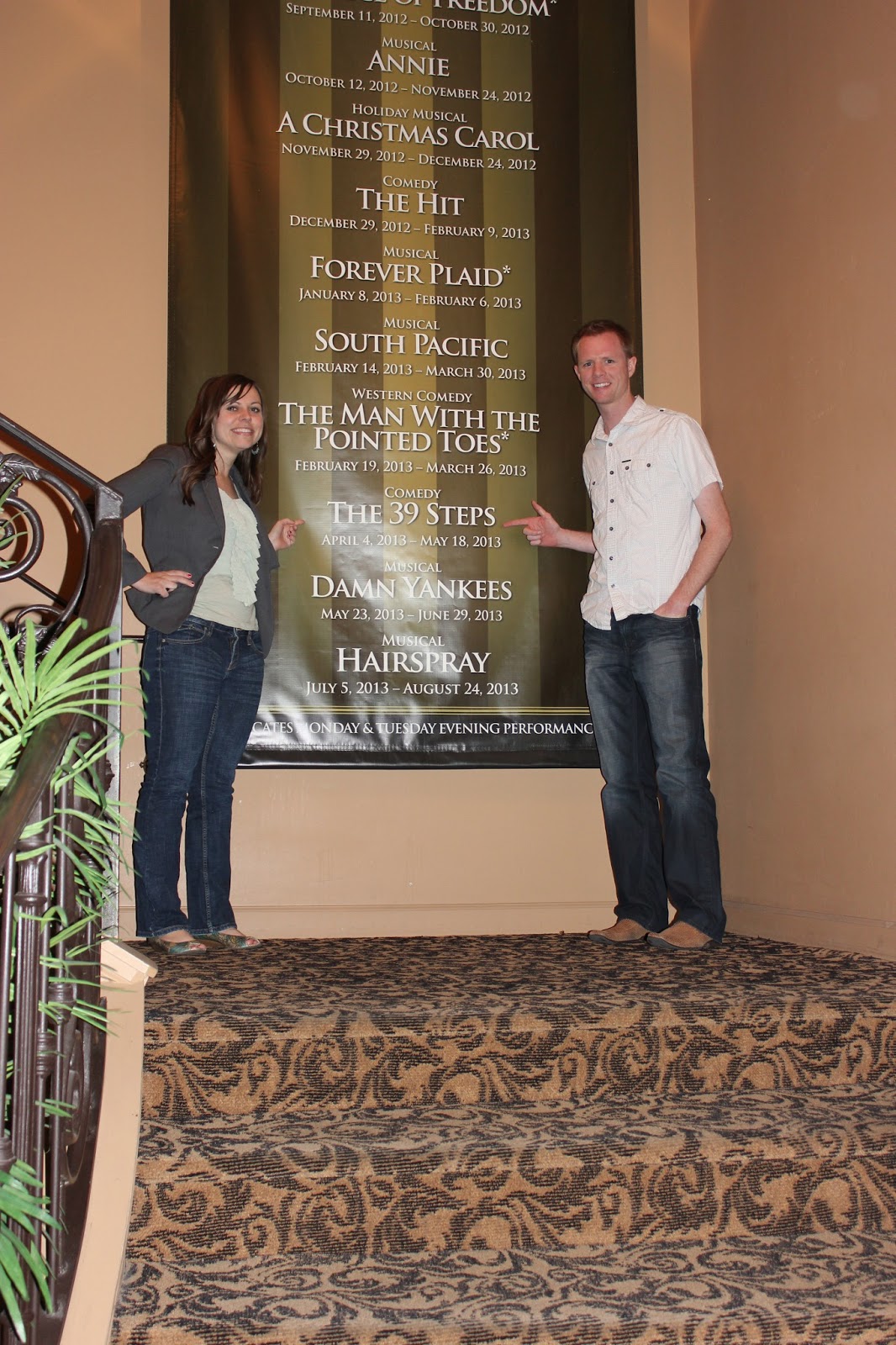 Thanks again to our friends for the tickets, and thank you Hale for a very entertaining date night!
Get 365 Date Ideas!
We want to help you have the best date nights ever! Grab this FREE printable with 365 date ideas, a date for every day of the year so you never run out of ideas!