The Best Things About Having a Two-Year-Old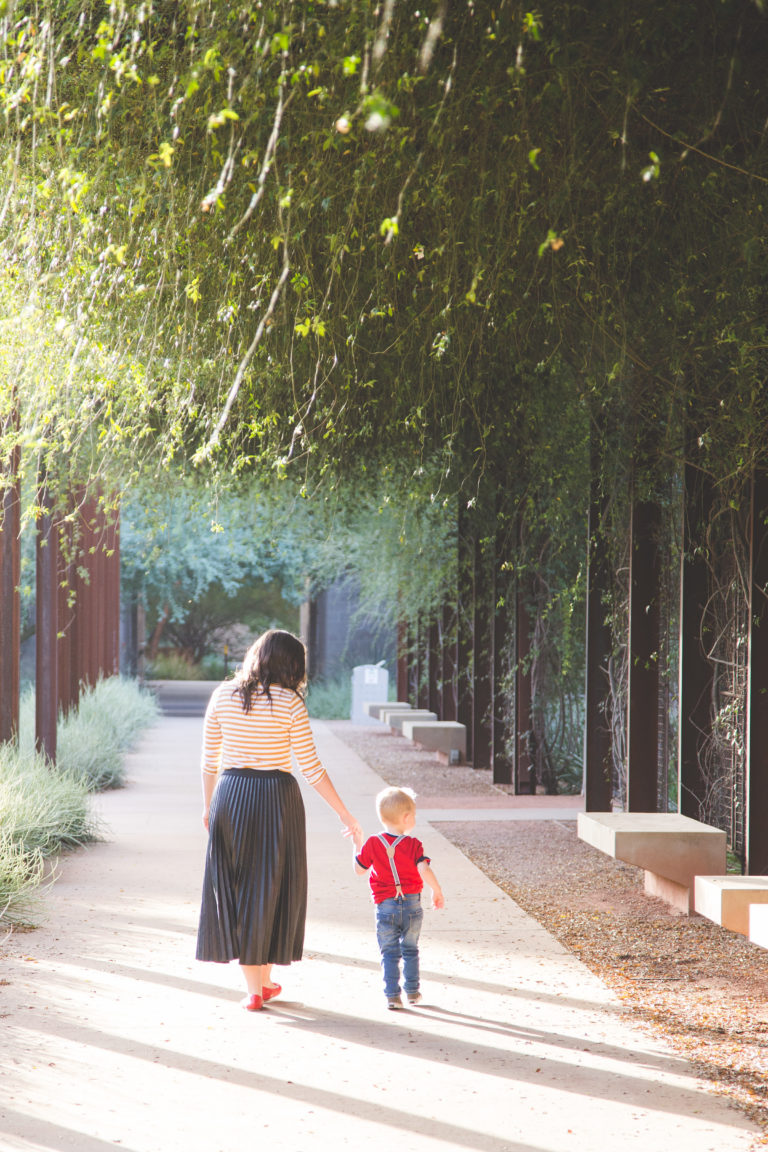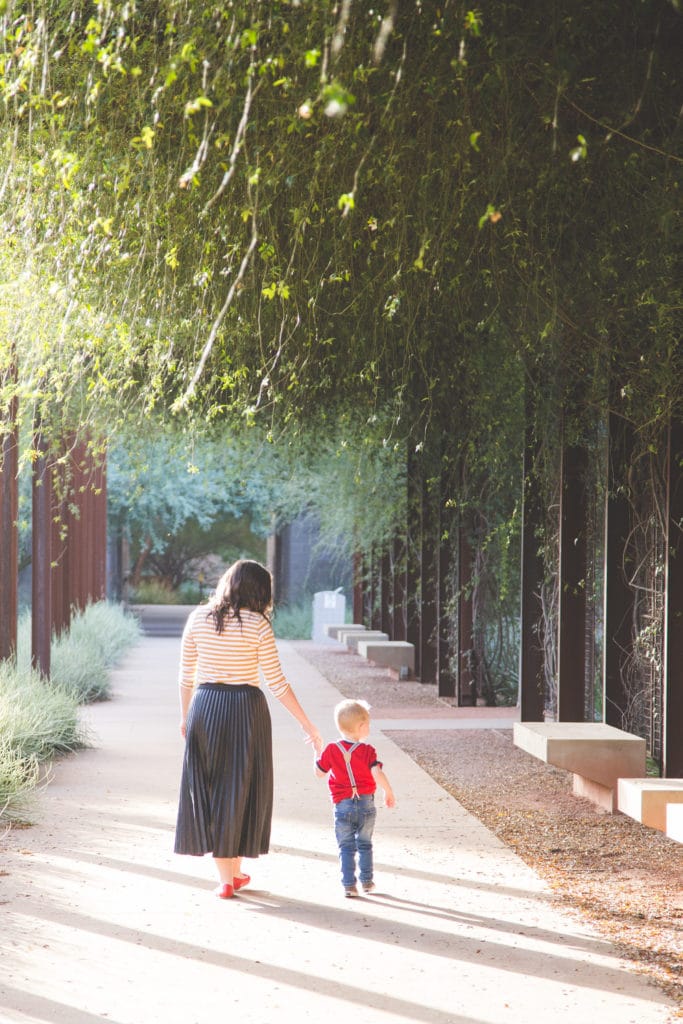 This post is sponsored by Be Good Products, but my love of having a two-year-old is all my own!
When my toddler learned to talk and walk early and began having an opinion early, I thought "Oh no, the terrible-twos are going to be truly terrible!" he seemed to be frustrated often at 18-months old, and I hoped those fits and opinions weren't going to grow and create a rough year. But I'm pleased to say that I've had a perspective shift in the moment fits happen, and I can almost always trace them back to him just being too hungry or too tired, and with exception of a few normal rough patches, I think this may be the best phase of parenting yet.
There isn't a day that goes by that I don't ask my son if I can just freeze him and let him stay this way forever. He usually just hugs me or runs off to grab the next car to play with. But truthfully, I smile every day and I sure love almost every moment with this kid. Here's are some of the best things about having a two-year-old.
Willful hugs and snuggles. I remember being sad my baby was growing up and less snuggly, but let me tell you there is something even sweeter about a child who loves to cuddle and hug you on their own free will and choice. My heart melts every time, and I love that I got a little boy who loves physical affection from his parents.

The way they parrot everything! I'll never forget the time that one-way street forced us to go the wrong way while I was driving and I said "Agh! I'm super annoyed!" only to hear "Suuuuu-per Annoy!" from the backseat. I've never had an irritation turn to laughter quicker! I love that his flip-flops have evolved from sippy-sops to sip-sops, to flick-flops. Oh mastering a language is so endearing, and I love the bravery to tackle so many new words and how hard they make me laugh daily.
The unconditional love. I love that I tell him I love him and get a mimicked high pitched "I love you too!" I also thanked him for being my little boy today, and he turned around and thanked me for being his mommy. The unconditional love, the forgiveness of flaws, the lack of caring what I wear or if I even showered that day are about the sweetest things.

Imagination play. Sure his toys mostly talk about taking naps, if they get a treat, and mommy and daddy, but hearing him imagine characters and even give them voices just about melts me.
Their independence. Sure this can cause a lot of the stereotypical fits, but I'm learning to be more patient and let him master skills. We may go through a lot more clothes due to eating mastery, and everything may take a lot longer, but his smile at tackling a task and feeling like he's honestly helped mom and dad is truly incredible and worth working on the patience virtue I don't always have.

Bath time. He knows his routines, he loves to help and loves his special time in the bath. He's learning to squeeze out his own cleansers, rub his own head, and dump a cup of water to clean it off. He has toys he builds things with, he has songs he likes to sing to, and it's a time he gets so excited for and loves. I love that he's old enough to be so helpful, and I love that he's learning great hygiene skills with products we can trust like Be Good products. Be Good formulas are free of parabens, phthalates, petrochemicals, gluten, synthetic dyes, DEA, palm oil, added hormone disrupters, petrolatum, dioxanes from sulfates, phosphates, BPA, animal by-products and no animal testing. They also come in bottles that are soft and easy to squeeze and easy to use while those little toddlers learn another skill to master!
Storytime. He loves to memorize books and read them back to me, and I love that he can say the words I stop at after only a few reads. It's fun to see him start to talk about the pictures and characters, tell me their feelings, and point out colors and shapes in books. It's the phase I dreamed of as a mom, and this interaction is something new and so fun.
His love for his babysitters. Goodbye separation anxiety, hello a pleasant goodbye mom and dad when we leave for dates. I get the biggest hugs when I come home from work, and he loves that there are other cool big people he is learning to love and trust.
Absolute excitement for everything. I guess I forgot that taking off in an airplane is worthy of a giddy squeal, or a bigger piece of cookie is better than a small and worth exclaiming, "WOW A BIG ONE!" He reminds me there is a lot of life that is just plain amazing, and I'm loving seeing the world through his eyes and appreciating the good.
His cute bossy ways. He wants what's best for us, so he loves to tell us how to help him get in his car seat and what order to buckle him in. He likes to make sure I get dressed in something he approves of, and I've learned to not be annoyed but to laugh and appreciate his thoughtfulness trying to get things done the ways he sees best. I definitely laugh at least once a  day at one of his instructions.
Dance parties. All day every day, he loves to shake his little legs and get down whenever he hears a beat. I'm not sure where we get self-conscience about dancing, but toddlers who just throw themselves into the groove at any opportunity are one of the best parts of the world.
Learning about music and falling in love with songs. Sure there are nursery rhymes, but there's nothing like a pop song you love coming out of a toddler's mouth! Any cartoon we watch with a soundtrack becomes something he asks to listen to in the car, and singing along to most of the right words melts me every time.
I'm sure I could go on and on. He's learning to be a good human, he's bursting with personality, and he's growing into this fun person I love hanging out with. Truly this fun time of personality, self-mastery, and sweet unconditional love have to be at the top of the parenting list, and I'm grateful every day this little miracle baby came into our lives to let us experience this!
Mom and me photos by Whitney Whiting
Get 365 Date Ideas!
We want to help you have the best date nights ever! Grab this FREE printable with 365 date ideas, a date for every day of the year so you never run out of ideas!