The coolest part of attending Alt Summit this summer was the opportunity to speak. It happened back in May when I received an email from Gabrielle Blair, the Design Mom herself! I was out shopping with my sisters and made my younger sister read it to make sure I wasn't seeing things. I'd pitched the idea of having some bloggers with MBAs spill secrets and strategies we use with Fortune 500 companies that apply to blogging. I thought it may be too technical and wasn't sure if those outside the business-nerd "I read the Wall Street Journal for fun" crew would care, but to my surprise, she told me she LOVED that idea, thought it would be a popular class, and asked who I had in mind to join me.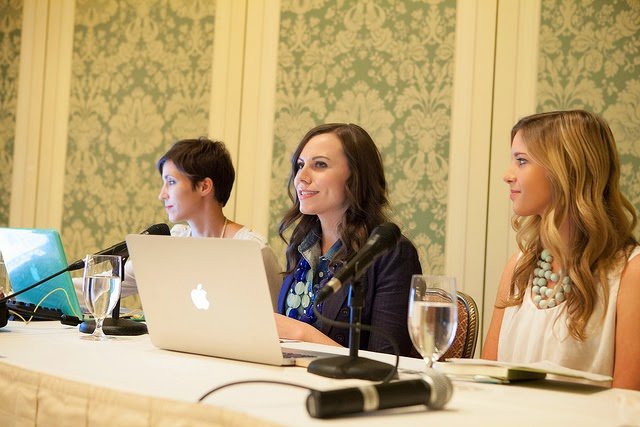 Can I tell you my heart stopped then and there. Who did I have in mind? Did I know people? I instantly breathed a sigh of relief, I'd met Emily of Hudson and Emily through LinkedIn around this time and fell in love with her blog- I mean marriage and memories, a girl after my own heart. And for all in my class who heard me bare my testimony of LinkedIn, there's an extra fun fact for you- Emily and I are a LinkedIn business partner match-made-in-Heaven.
I also remembered my Alt roommate from January Megan mentioning how her coworker's wife went to BYU for her MBA- and it just so happened that this lady has a blog I've been devouring for years, so Reachel from Cardigan Empire joined the list. And they both graciously accepted.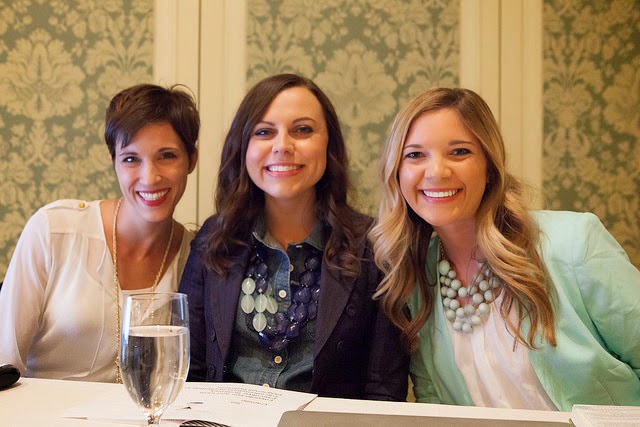 I liked them both before, but working with them was incredible! Two of the smartest, kindest, prettiest, most put-together women in the world- and I got to sit right in the middle of them! Plus I learned a lot from each- our diverse schools, age, and professional experience lead to great diversity and a well-rounded approach to the business of blogging.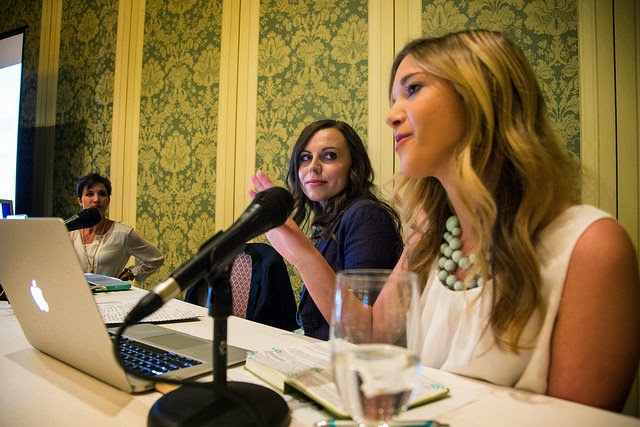 I made a calculated choice last summer to change jobs and move to a very technical career where I talk data, development, and business strategy in my full-time gig with Fortune 500 companies. I felt really blessed to get to cover some of the more technical aspects of the business of blogging- namely how analytics should help you make decisions, where to look, what to look for, and how to do some market research. Also where should you market your brand, how can you assess your spot in the market, and how do you determine the next steps? 
I am going to spill a few secrets in posts in the upcoming days- so stay tuned, coming this week! 
But before those come, can we talk about our audience- it was kind of amazing! So many questions, so captivated, so many people came up after with specifics they wondered about. I was so happy they learned something and I could be a part of helping their small business in one way or another! My inner economist soul was singing to think about helping small business build and grow. Go free market- go!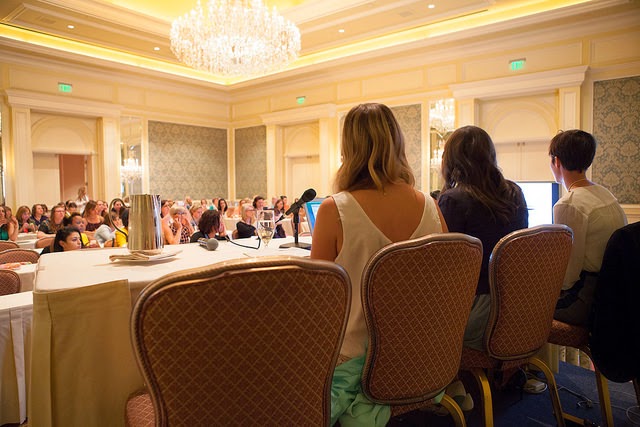 Even if it meant spending most of Wednesday running through notes, rearranging a few slides, and missing a few classes, it was so worth it to speak and have the opportunity to work with these ladies!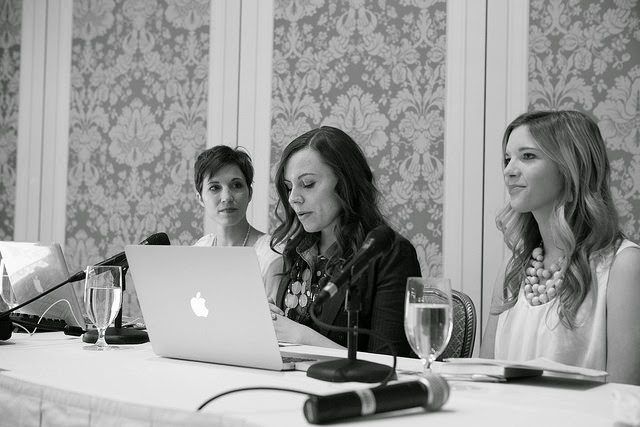 Gabby, if you ever want us back, we're all game!
And P.S. if you need any one-on-one help, I'm happy to do some consulting- email me (fridaywereinlove at gmail)! I'm more than happy to set up some time to help you figure out specifics for you and your brand!
Get 365 Date Ideas!
We want to help you have the best date nights ever! Grab this FREE printable with 365 date ideas, a date for every day of the year so you never run out of ideas!