The Cutest Baby Bibs + A Giveaway!
This post is sponsored by Copper Pearl, but all opinions and experiences are my own.
One huge curve ball thrown our way becoming parents was having a baby with reflux. Although it's pretty common, it's pretty uncommon for new parents to know what's going on.
I had this original plan to be a minimalist parent and only own about 7-8 outfits in each size for my child, figuring I'd do laundry about every six days and we've be golden. Then the drool/spit up/puking came, the screaming baby in pain came, the screaming baby in discomfort due to being soaked and cold came, and we there was one day I went through five outfits in a few hours.
Poor baby doesn't always feel great and we're still getting his right dosage and medicine down, but at least there's some improvement and he's pretty patient with the fact that he always looks like this- doused with drool and spit up in a wet onesie.
At least he makes it look cute!
We decided to try a bib, and found a brand and
style
we absolutely love!
Copper Pearl
bibs have all kinds of fun prints, and are designed to be fashionable and to catch drool before babies have soaked themselves around their neckline. They look like a bandana, but are more of a
bibdana
helping with the wet shirt problem. They aren't meant for feeding, but they are perfect for spit up, reflux issues, and our next scary phase we're starting- teething!
The front is a soft cotton to be absorbent while looking stylish, and also be soft on baby's skin. The back is polyester so it won't soak through.
We're now down to one, sometimes two outfits a day, but that is typically due to other baby fluids well out of the bandanna range. The bibs are doing their job perfectly, our little man looks darling, and he's a happy baby not feeling wet on his chest and neck anymore!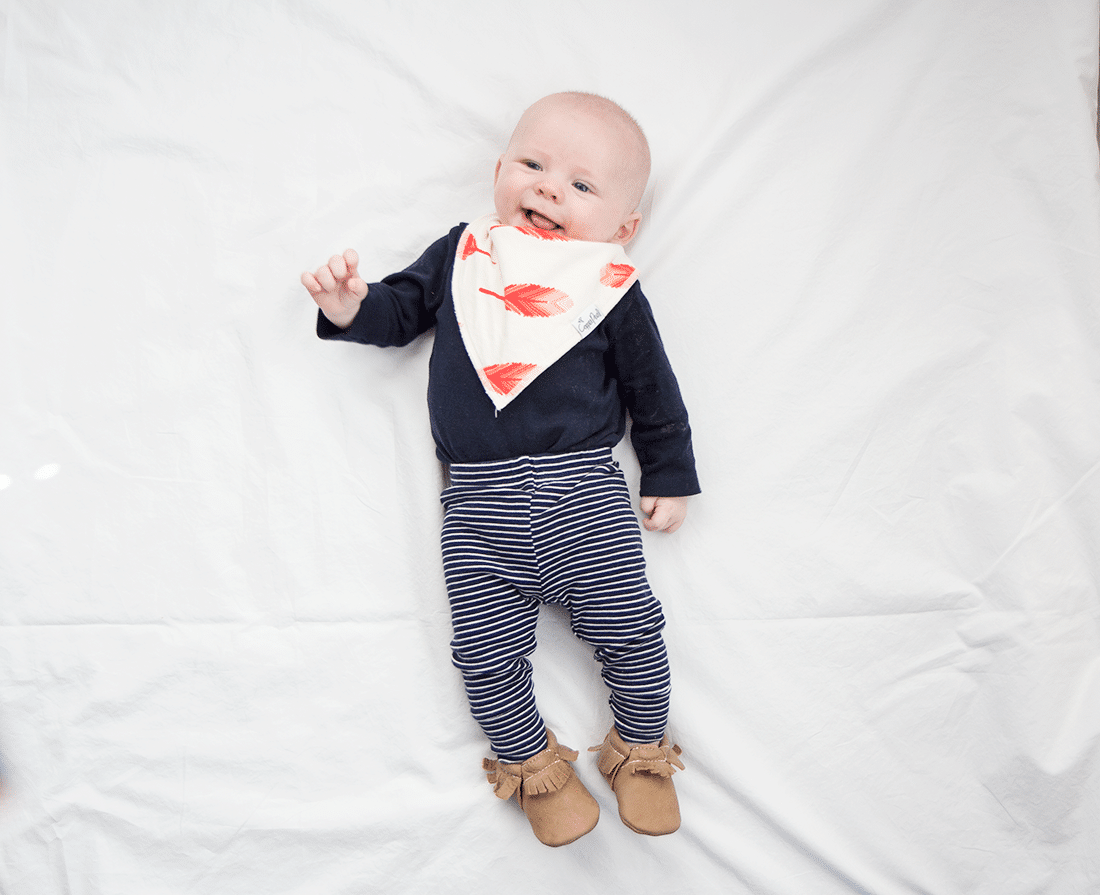 And good news for Friday We're in Love readers- they are offering 15% off your order placed through their website January 14-18 using the Copper Pearl Discount Code FRIDAYLOVE. 
And if that isn't exciting enough they are doing a giveaway for one lucky reader too to win a set of their choice! Follow the widget below, and may the odds be ever in your favor!
a Rafflecopter giveawayhttps://widget-prime.rafflecopter.com/launch.js
Get 365 Date Ideas!
We want to help you have the best date nights ever! Grab this FREE printable with 365 date ideas, a date for every day of the year so you never run out of ideas!