The Date We Really Enjoyed Spring
Date Info: 
Outdoor Mall Dinner and Exploring 
Price: Dinner $15-$20, Candy Shop: $5, Walk: Free 
Location: Tempe Marketplace, AZ
We have had wicked-awesome weather lately. We try to enjoy that knowing that 100's are just weeks away and then we're in for the long, hot summer that is Arizona.
One tidbit about me that probably no one needed to know, I am anemic and have low iron from time to time which makes me so tired and gives cravings so strong I am willing to do anything for a burger/steak! Every talk of date night involved me saying to Jacob "We can get burgers…right?" He never turns me down. Such a winner!
We started our night at Smashburger. They offer a lot of coupons if you sign up for newsletters/watch Facebook promotions. Plus their food is delicious! It's more of an upscale fast food style, so a cheap dinner that happens to be really great is always a good move.
Jacob tried the Fresh Mex burger, because that was part of the BOGO promotion. He was really happy!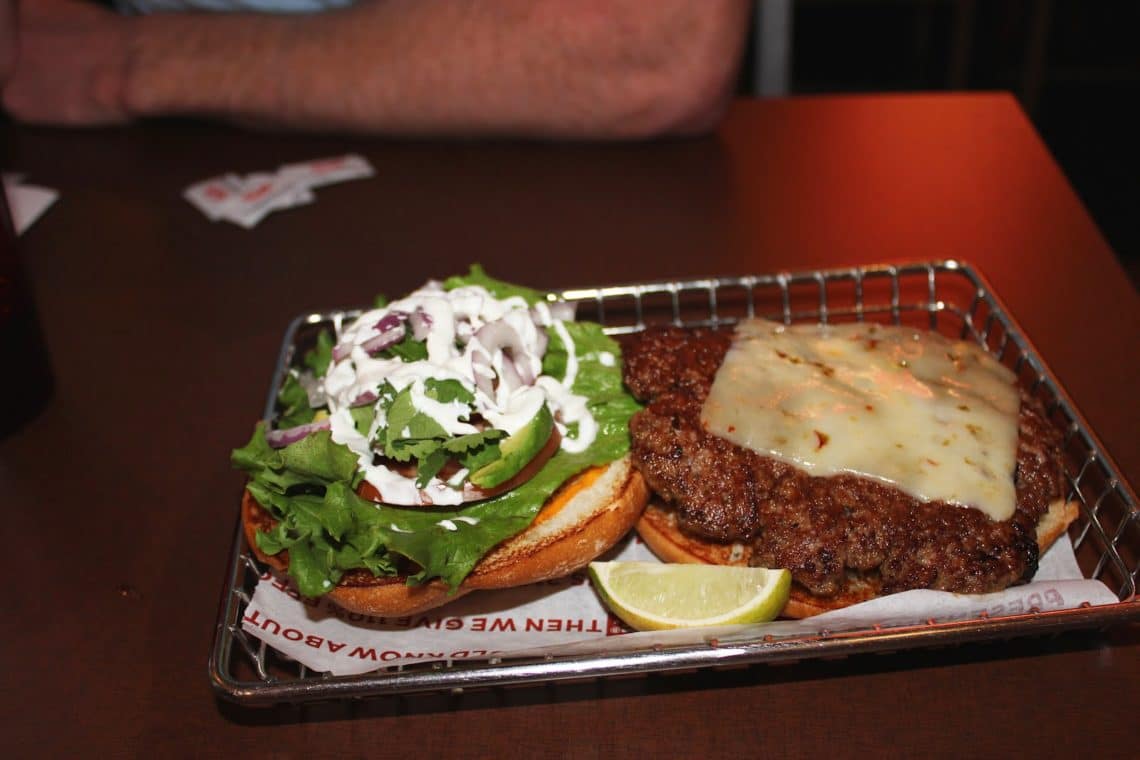 I went classic, but added some blue cheese, and we like to split fries. I was also very happy!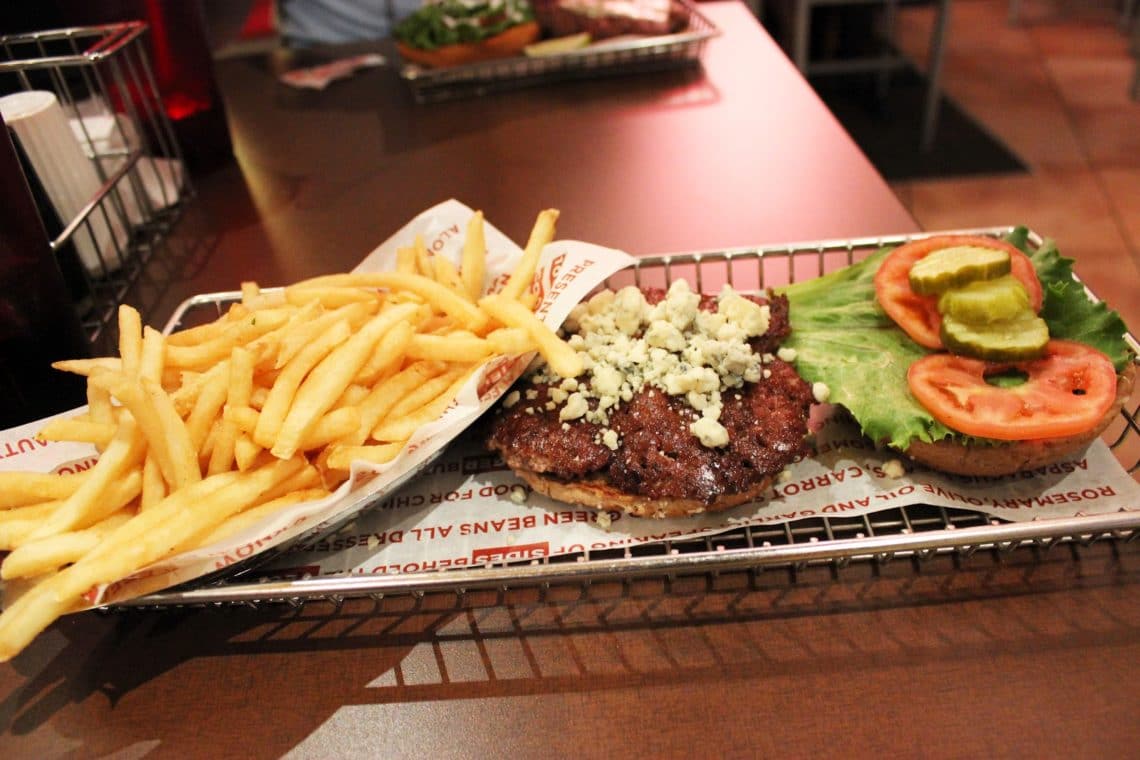 With the burger craving fulfilled we decided to keep things simple and just enjoy the weather. We thought walking the outdoor mall and walking through Tempe was a great idea. We love walks, we always have. We have great conversation, we burn off the french fries (or whatever not-so healthy thing we may have had to eat), and we really enjoy just holding hands and being together. We like walks so much Jacob even surprised me with the proposal on a typical walk after a big meal.
It's been a while since we just had a low-key night with walking and talking- it was actually a ton of fun! 
We stopped for a few pictures and had fun playing with camera settings.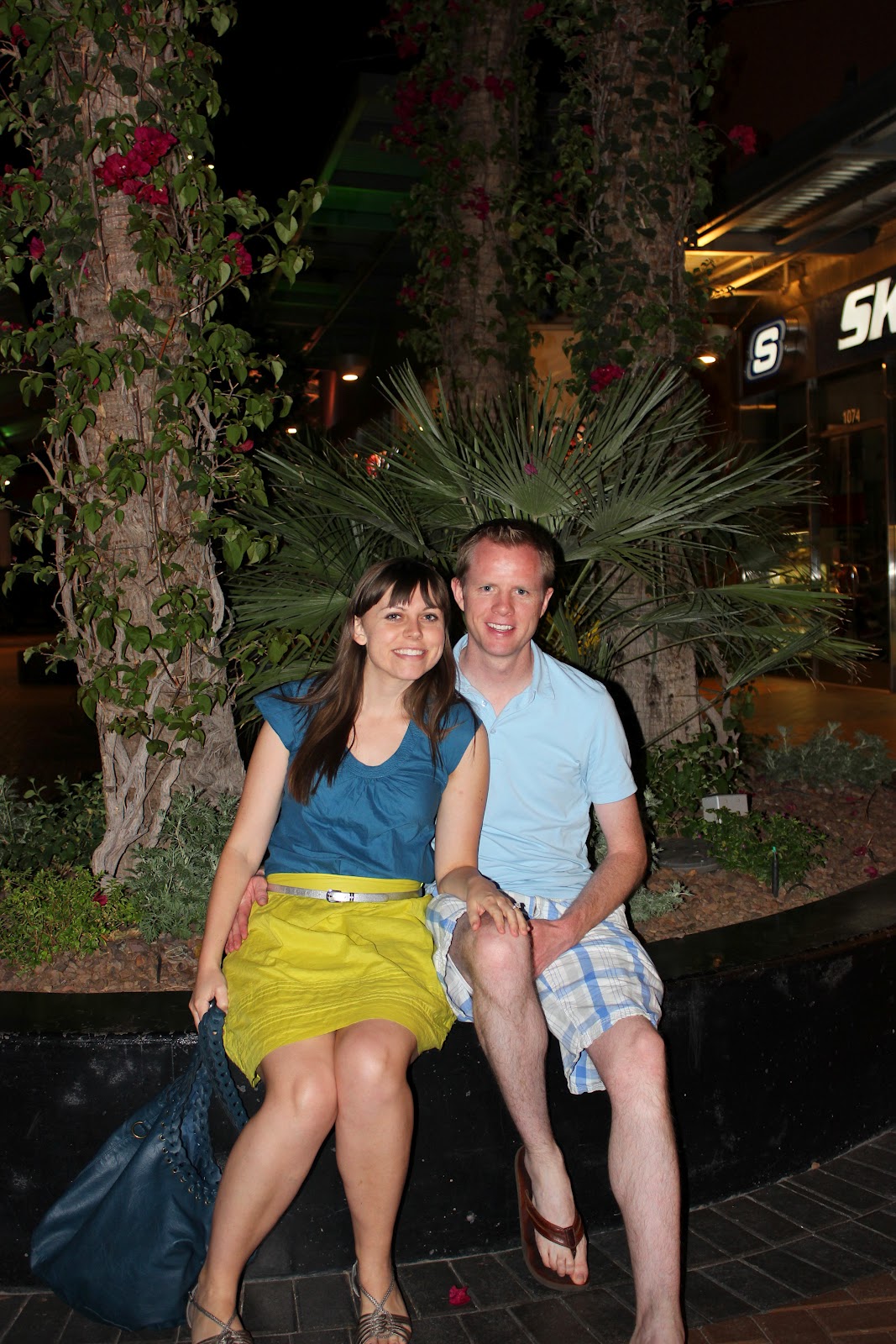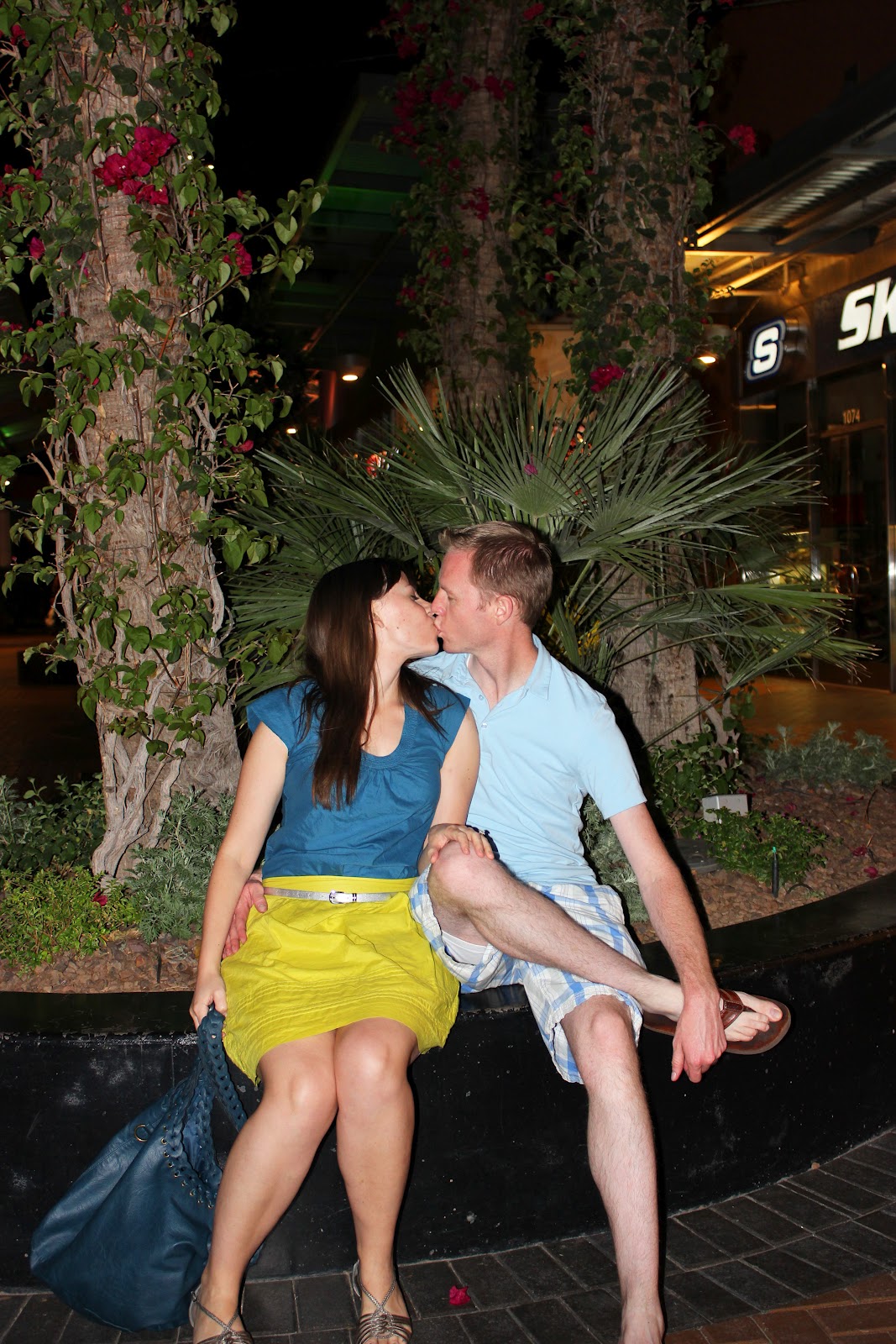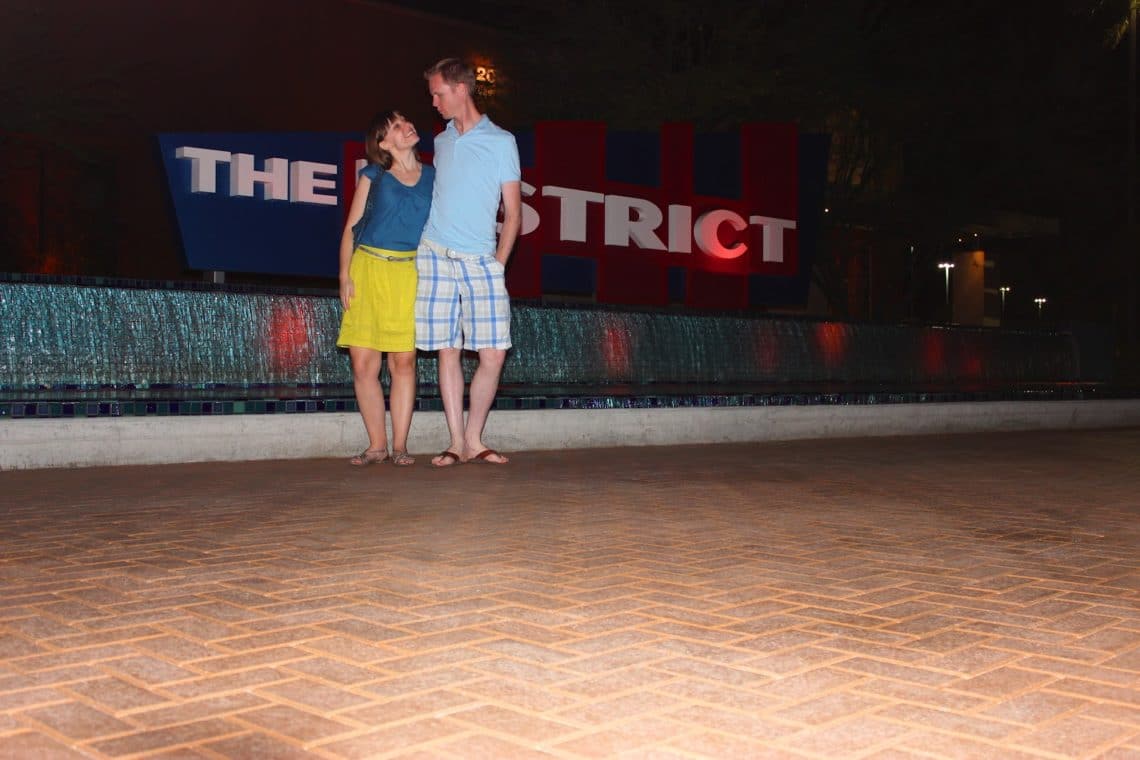 It's really fun to just hang out at Tempe Marketplace on the weekends. There is a lot to do, a lot to see (including some ASU art exhibits), and live music to enjoy.
We also made sure to stop by a candy store that was open well after hours in Tempe Marketplace. They had so many options, we decided to get a bag and buy 4 pieces of several types we wanted to try. It was fun to feel literally like a kid in the candy store, getting a few things we'd been eyeing, and then to walk around trying them together and remarking our thoughts and feelings on each one.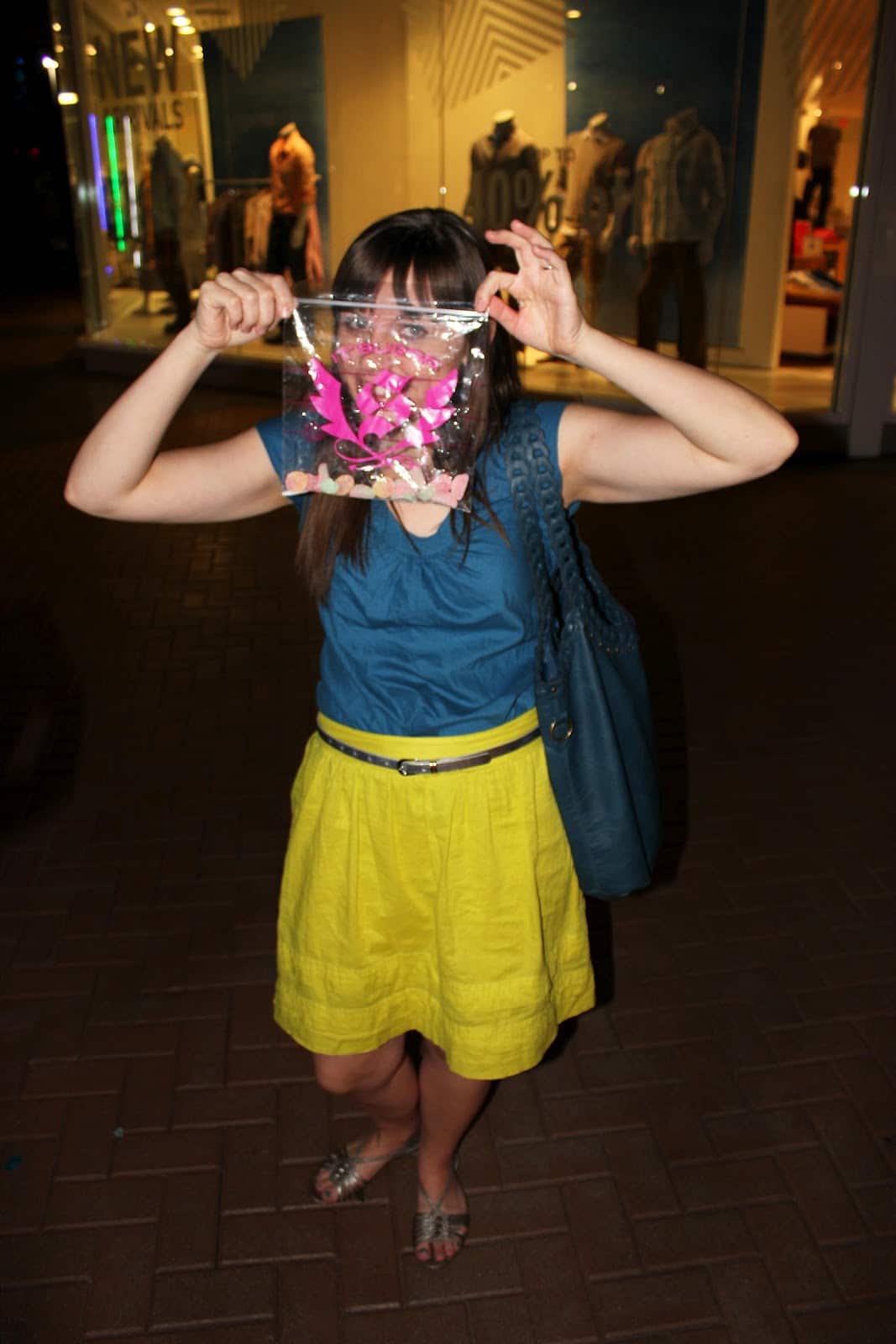 And now I know how tall Jacob (6'1) views me from up there!
It was a nostalgic night as we used to meet here often after I got out of classes late at night for a quick few minutes just to be together on our busiest of days. We also got to bask in simpler times when just being together on a walk meant a great date. I'm pretty sure there will be many more walks in our future until the heat of summer pauses this early-relationship ritual we channeled in this date.
Get 365 Date Ideas!
We want to help you have the best date nights ever! Grab this FREE printable with 365 date ideas, a date for every day of the year so you never run out of ideas!