The Evaporation of October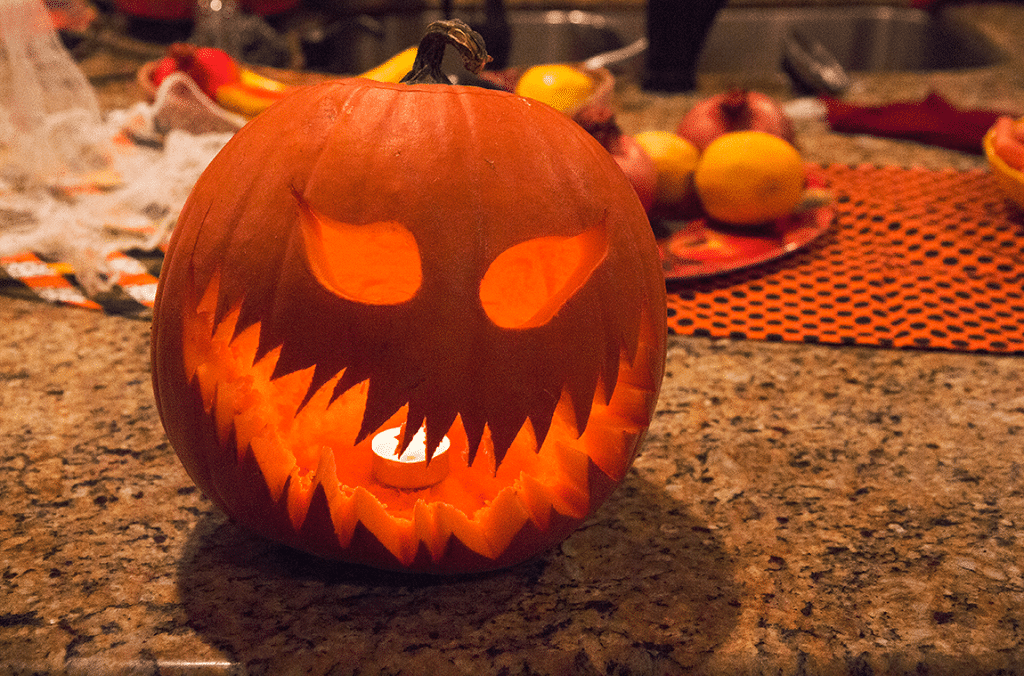 It's a weird thing to wake up and see November on the calendar. It always shocks my system a little. What, all the spooky decor is evaporating from neighbor's yards? Wait, it's less socially acceptable to have an entire cart full of candy at the grocery store?
We're just barely a year into this parent thing and I'm already feeling like you blink and it's already the next year with the next event or holiday to look forward to, and time has evaporated. I'll never get to see my little boy try candy for the first time and keep a death grip on that sucker even while changing him in and out of his costume. I'll never see him barely able to walk with that cute tail from his costume dragging behind him. I can only hope he has the same excitement next year when he realizes there are kids in our neighborhood and he gets giddy just being able to walk behind them and follow them around. His first pumpkin is carved, and last time pointing and making babbling noises while watching it be carved has also sunsetted.
I'm so grateful for seasons of life where we get to stop and re
alize that one day we'll miss this and one day we'll want this back, right when we're in them. Because my favorite holiday with my toddler just passed, and I'm already lamenting the quick dismissal. But at least I can keep my mental picture, and this actual picture, and remember what a sweet thing it is to have a barely one-year-old on Halloween.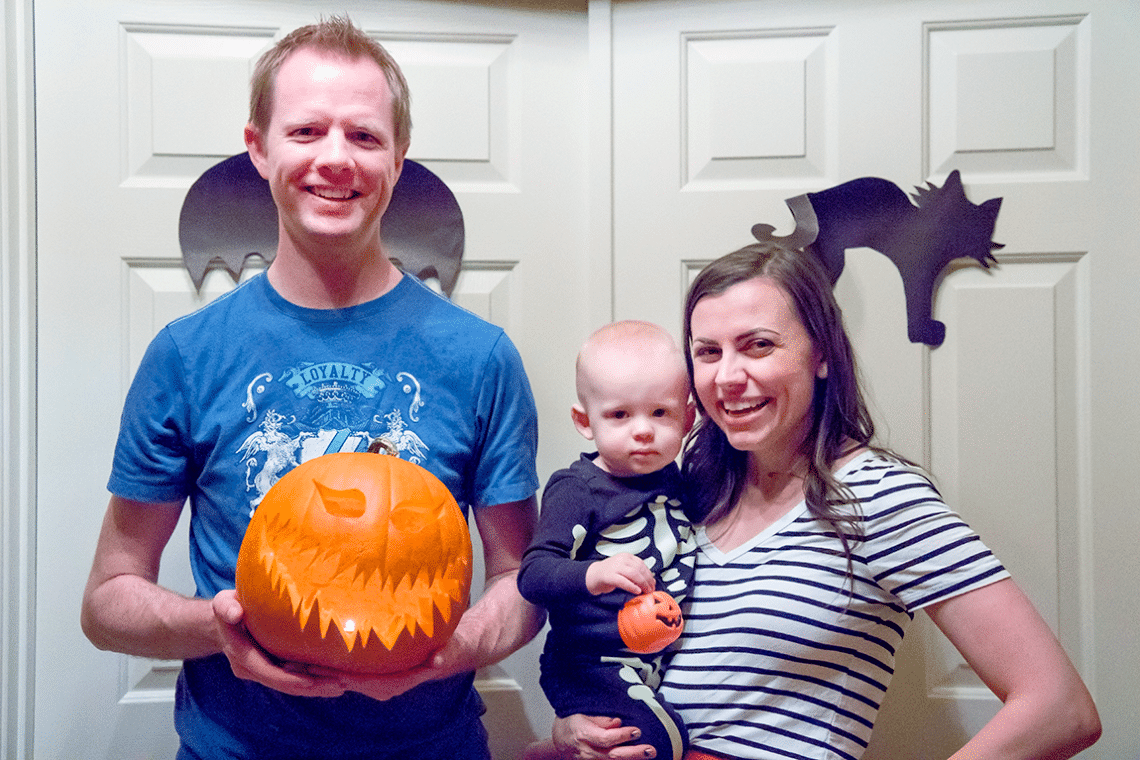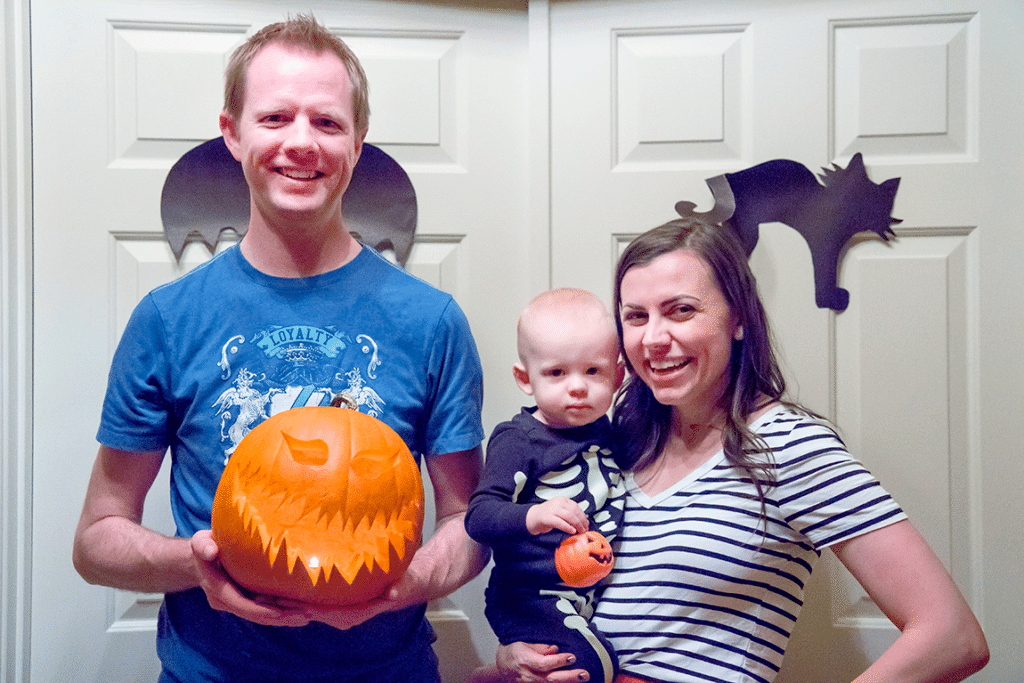 I guess the right thing to do is smile each time I see these skeleton pajamas for as long as they fit. And maybe tomorrow I'll decide to be less sentimental and move on to teaching him what the turkey says, so come those last few days of November I can mourn that I'll never get to have my little man barely able to talk making turkey noises again. Because parenthood is weird, how we wish some days away, and we can't help but cling as tightly as possible to others.
Get 365 Date Ideas!
We want to help you have the best date nights ever! Grab this FREE printable with 365 date ideas, a date for every day of the year so you never run out of ideas!