The Evolution of GFC, Shutting Down Google Reader, and Blogging Transitioning to Google+
I have to start this post with a disclaimer, this is the future of the blogging world according to Camille. I've seen many bloggers post how GFC is dying, but there isn't anything that Google has said to indicate that as of yet. I think it's a great assumption- based on the shutting down of reader,  it's highly likely! But I think claiming you know just what Google is doing is a false claim. Trust me, any SEO or Internet marketing agency of experts will laugh and tell you no one ever really knows what Google is doing next! So I'm making a prediction based on lots of facts and evidence, but there is definitely assumption on my part!
Now that I've discredited myself, let me re-credit by letting you know that I am a person who works at an Internet marketing agency and I strive to help clients build sites and get sites ranked. I do have a some knowledge since I work in this field, so I'm going to apply that to this post and let you know where I think Google and Blogger following and readerships are heading.
The short answer? Google+. You know, Google's social media platform that many signed up for and then the demographics of users tell us that
68%
are men. Google has been trying to take on Facebook users for a while. There is success, but it's been slow. Steady, but relatively slow.
Recently I noticed on the Blogger platform the ability to switch my comments over the Google+ comments. I saw this on a fellow friend's blog, and loved that I could get notifications of comments and track what I was saying and what others were saying to me much easier! Many bloggers respond through email just to make sure readers see a response, and the issue of no-reply bloggers thwarts some of those efforts if users don't change their settings to allow replies.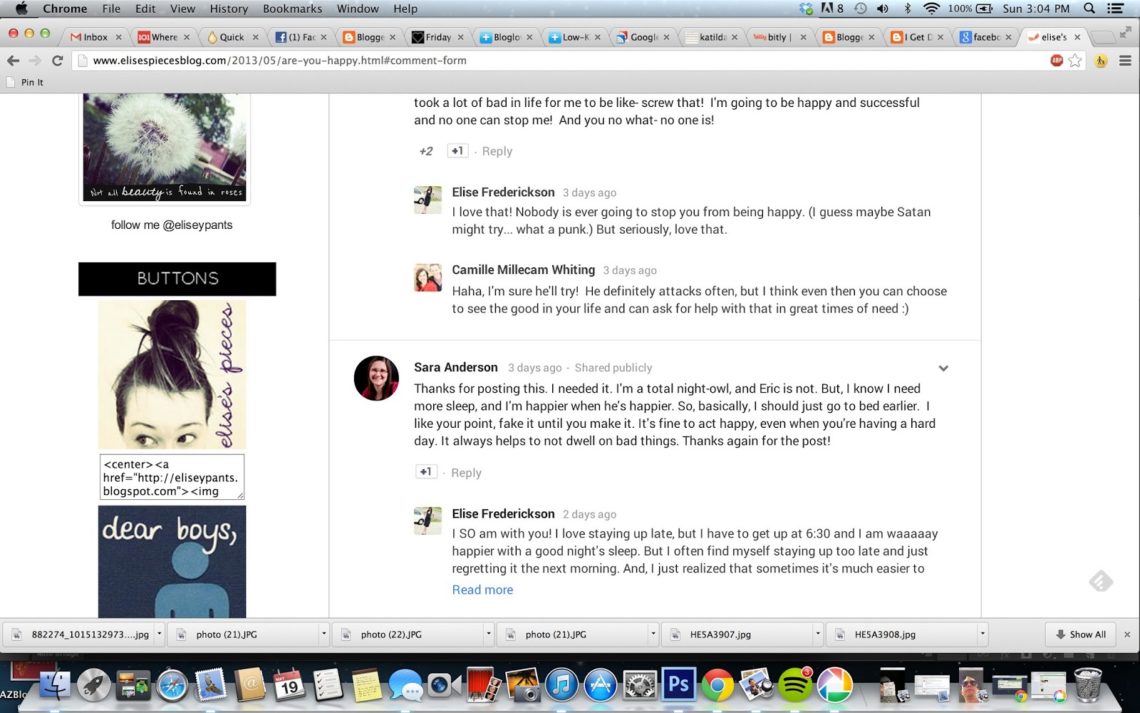 This first linking of G+ tipped me off to believe they were up to something to get more bloggers on the platform. I thought about this some more and I had some other realizations:
1. Google Reader had a huge following and amount of users. If Google could push those users to be G+ users they could perfect one platform.
2. More users for G+ is a good thing for Google, and most of the Blogger users are women.
3. Links can be traced more easily, which helps in tracking advertising and promotions. Since marketing through bloggers has blown up the past few years and continues to grow, this is a great sales tool for Google and advertisers alike!
4. Real social influence can be tracked through G+ and shares, instead of hoping the GFC and Twitter followers are demonstrative. This also gives Google a lot more info about your readers and target market.
I was thinking I should share these hunches, and then something interesting happened on Friday. I was playing with the settings on my blog and found a widget asking me to link my blogs to my Google+ account. I was a little shy to do this for a few reasons.
– First, I have a crazy ex husband out there and I'm a former public school teacher- I wasn't sure I wanted my whole name to be displayed.
– Second, I have been an in-closet fashion blogger for years. Nothing exciting, just something I started when I went through a terrible divorce to try to piece together who I was through my style. It was fun, it helped and continues to help me be creative, and I do it when I feel inspired. I used to be embarrassed and only recently have opened up to some real-life friends. It's under a pen name and I wasn't sure I was ready to reveal to the world that I do this. Here I am though, world, guess what, I do this!
– Third, some people have added me to their circle, some I've had to block, and many of my friends aren't even on G+, so I wasn't totally down with linking my blogs to G+.
I sat on it for the day and then I decided I definitely wanted to link my G+ account for the following reasons:
1. SEO- Google owns Google+, so it's only going to help search results and get your blog ranked!
2. Personal branding is important, and I use my full name many places. Many companies think it's great that you're a blogger and understand writing and the Internet- so I was going to be done hiding and just embrace my online presence as an author.
3. With my embracing, I decided to own I like clothes, I'm kind of vain, and I take selfies often of what I'm wearing (even if my heart beat increased just typing that).
4. This seems to be where Google wants to push their bloggers, I've always been an early adaptor, so I'm going to go with it!
So I linked, and so far, so good! I'm enjoying the commenting feature, I'm happy to be more open about who I am and what I do, and I noticed something else amazing- I can now look at all my pictures from my blog in a thumbnail through G+. I'm loving seeing it like a scrapbook of images!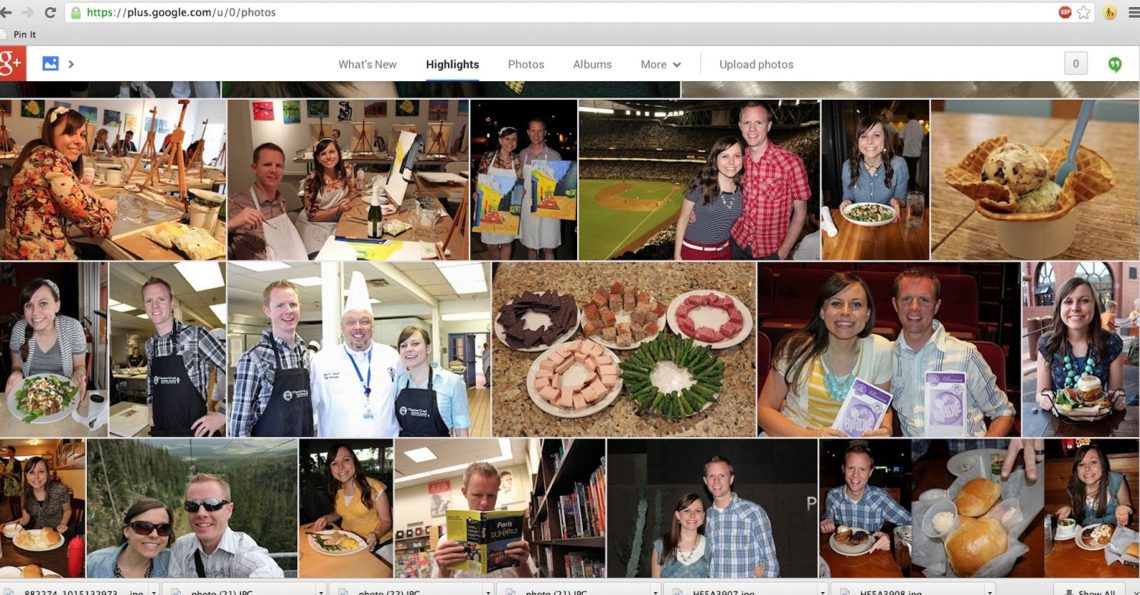 And then I kept thinking that the GFC (followers widget on most blogs) that everyone is rumoring will leave will probably be replaced with something relative to G+. So I logged on today, and low behold I saw this: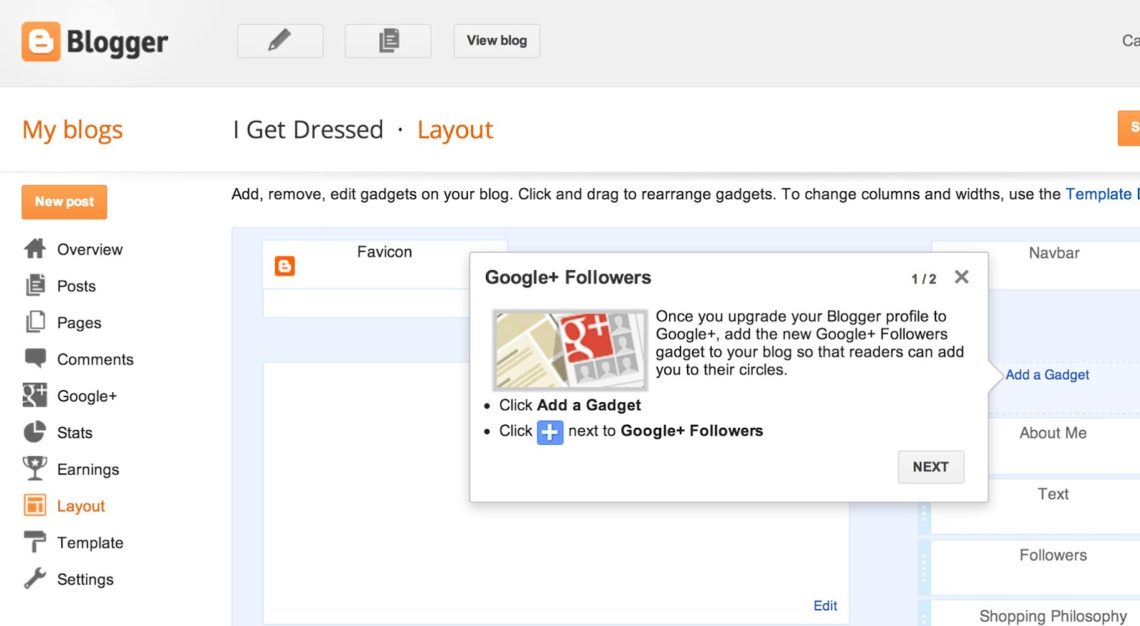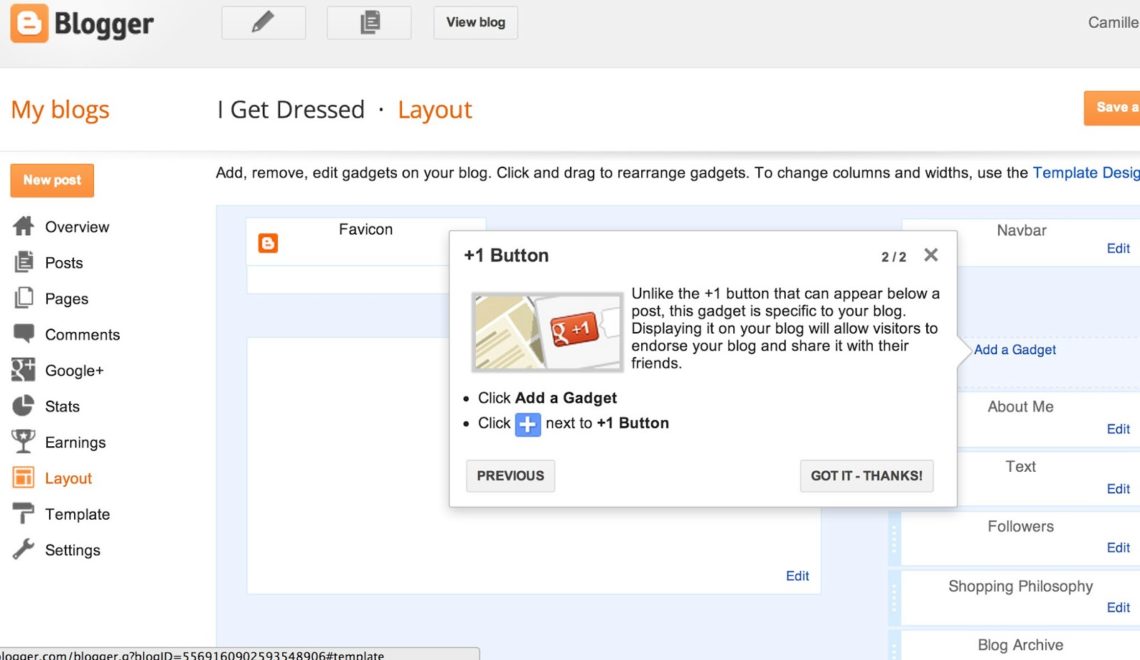 And then all my suspicion was confirmed! Indeed, Google wants bloggers to track followers through their circles and their G+ influence. So I caved.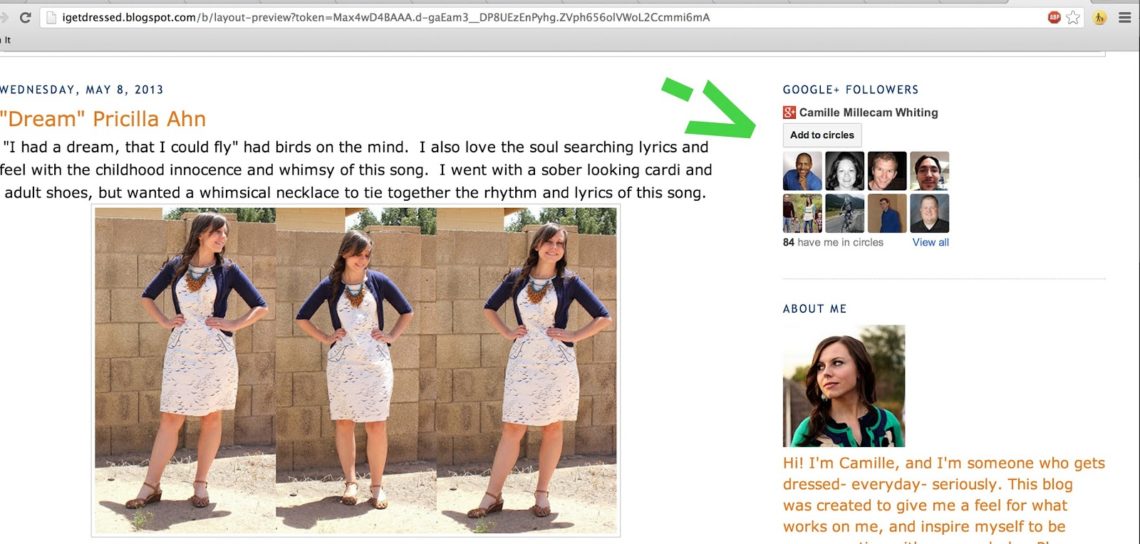 So what does this mean for bloggers? Well, in my opinion:
1. You should connect your G+ account to your blog Whether you choose a business page or personal page, that's totally up to you, but get one linked up ASAP!
2. You should switch to G+ followers and start building blogger circles through your account
3. You should spruce up your profile if you haven't already done so 🙂
4. You should link comments to G+ account and encourage all your current readers to use this feature so you can start showing influence. (If you plan to switch to a .com or another URL soon hold off on this one, it will erase all your G+ comments with the change. That's why I'm personally holding for another week or two).
5. If you're trying to grow your readership, you should add the G+ widget and start promoting following through the new widget instead of the old.
6. You should start getting active using G+, share your posts on your own page and link that share to other social media platforms (ie. Tweet your G+ share).
7. You should embrace the change, because Google kind of owns the Internet 🙂
I know most people hate change, but this isn't too crazy! You can still use another reader service, you can still show your social influence, and you can still build following to attract sponsors and advertising.
There's other great things, I'm personally excited to have a Google Hangout with some bloggers I'd love to meet, build communities in this platform, and keep better track of comments and images. This could be the start of something very beautiful!
Like I said, this may be a lot of inferences, but the facts are that the widgets are being released to only further confirm my inferences.
So friends, let's all find each other on Google Plus, share our blogs there, and continue to enjoy this great community!
Get 365 Date Ideas!
We want to help you have the best date nights ever! Grab this FREE printable with 365 date ideas, a date for every day of the year so you never run out of ideas!