The Gift of Fitness: Yoga at Home for All Levels
This post was sponsored MyYogaWorks. All opinions expressed in my post are my own.
I'm such a fan of exercise, not only for the ability to help me combat those fat genes, but also for the stress relief and clarity of mind. Whenever I find I have a shorter fuse or feel overwhelmed, I take inventory of the last time I went running or did a legit workout, and inevitably, it's been more than a day or two.
I try to fit in a good workout every morning, but I'm learning with a toddler and a work schedule to balance, it's tough to fit it in if it doesn't all come together first thing in the morning. So lately I've been doing programs I can do at home, while on the road, or really anywhere that fit in with my running schedule and HIIT schedule.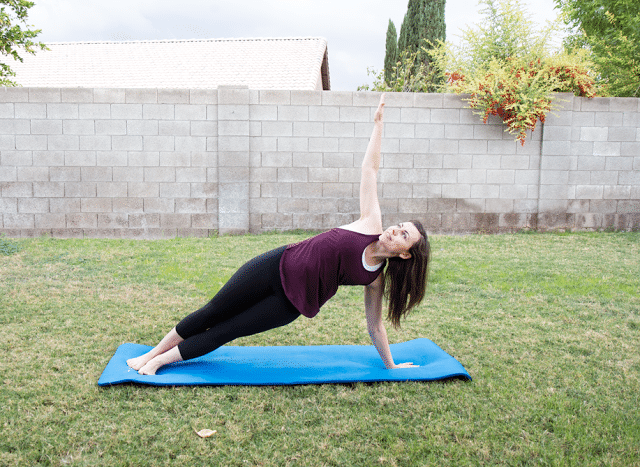 While I was pregnant I fell in love with yoga, it did so much for my health even if I only had a few minutes. Postpartum I've been trying to get back into the groove of some yoga on cross-training days, or on days I have less time and don't make it to the gym or out to the pavement in time. It makes a huge difference in my strength and stamina, but sometimes it's hard to find really quality stuff that works with my lifestyle.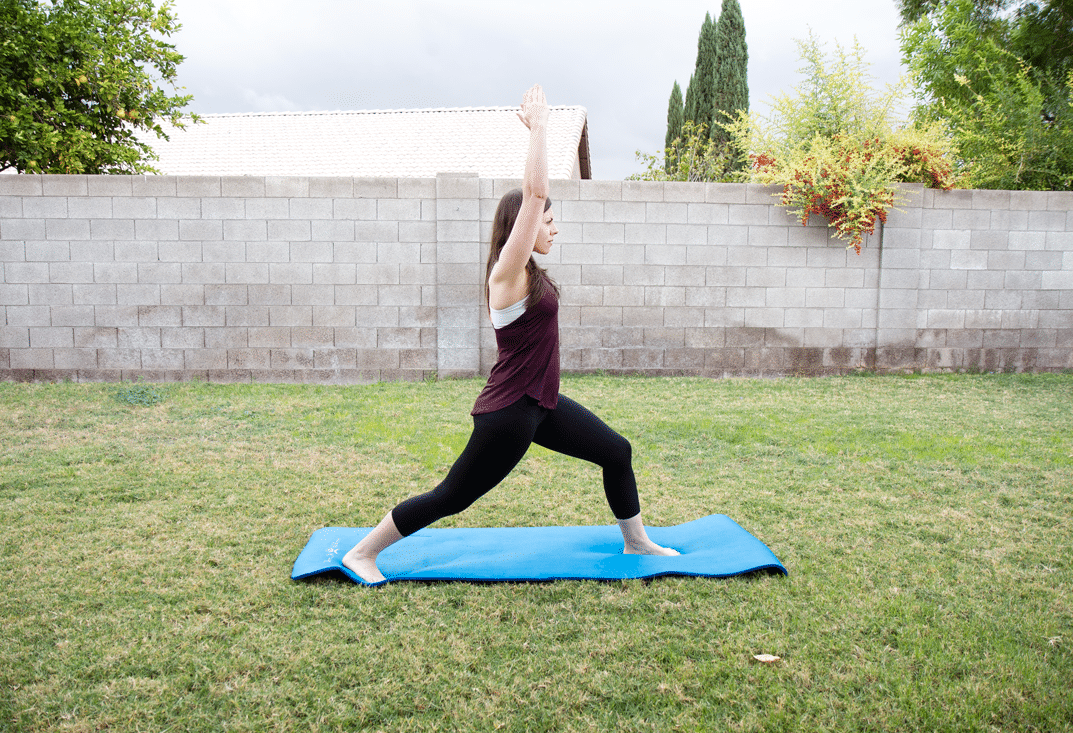 Enter MyYogaWorks. It's a carefully curated online yoga experience with over 1,000 online yoga classes that you can stream from your laptop, tablet, phone or TV. It's meant for busy people who are trying to fit some fitness into their hectic schedules. Classes range from 5-minute tutorials to 90-minute full classes, so it's really easy to find an on-demand class that fits your available time. And I have to admit I'm pretty amateur and less flexible (can you tell by the pictures? I still have a lot to work towards!), but I love that there are sequences to suit yogis of all levels of experience, and you can feel comfortable doing it in the privacy of your own home.
There's also categories with lots of options. You can choose prenatal and get a series of movies, you can choose postnatal, or relaxing, there's yoga for kids, or you can look for weight loss yoga, just to name a select few from a long list!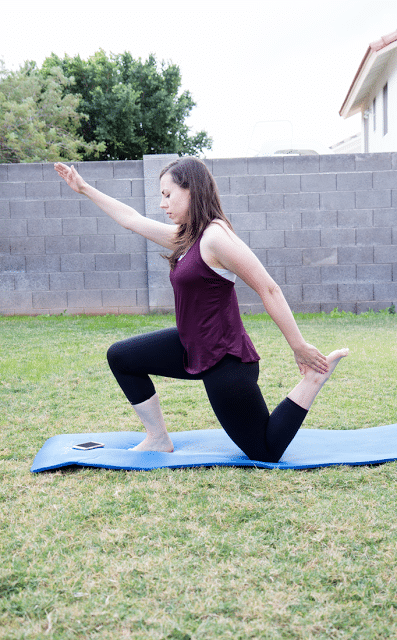 I love that there's a series of yoga for runners. It helps me focus on stretching and injury prevention, and strengthening muscles that improve performance.
I also love that I can pull up a class on my phone or tablet and pretend I'm in some zen location in nature while my baby naps in the next room or plays outside near me.
And guys, it's such an awesome holiday gift for fitness gurus, people looking to get fit, or even the advanced yogi in your life. If you're looking to give more of an experience than just a one-time gift, this is a great idea! Plus there's a really great holiday deal going on right now. Get 1 year of access to premium online yoga from MyYogaWorks for only $49 (reg. $150)! Use promo code YOGA49 at sign up. That is one huge MyYogaWorks Discount Code! Don't wait too long- the offer expires on November 28, 2016.
Get 365 Date Ideas!
We want to help you have the best date nights ever! Grab this FREE printable with 365 date ideas, a date for every day of the year so you never run out of ideas!