The Great Home Makeover: The Kitchen, Phase I
These were the real estate pictures that Jacob reviewed online before he purchased the home. Not terrible right, I mean you could add some color, say, bright red with Coca-Cola logos to distract from the boringness? Definite potential.
What we learned: Real estate images lie like dogs. They take the most flattering angles and they Photoshop colors and ugly spots out so make things look great for the sale.
The white everywhere, on walls, counter, and cabinets looked more like the picture below that we took: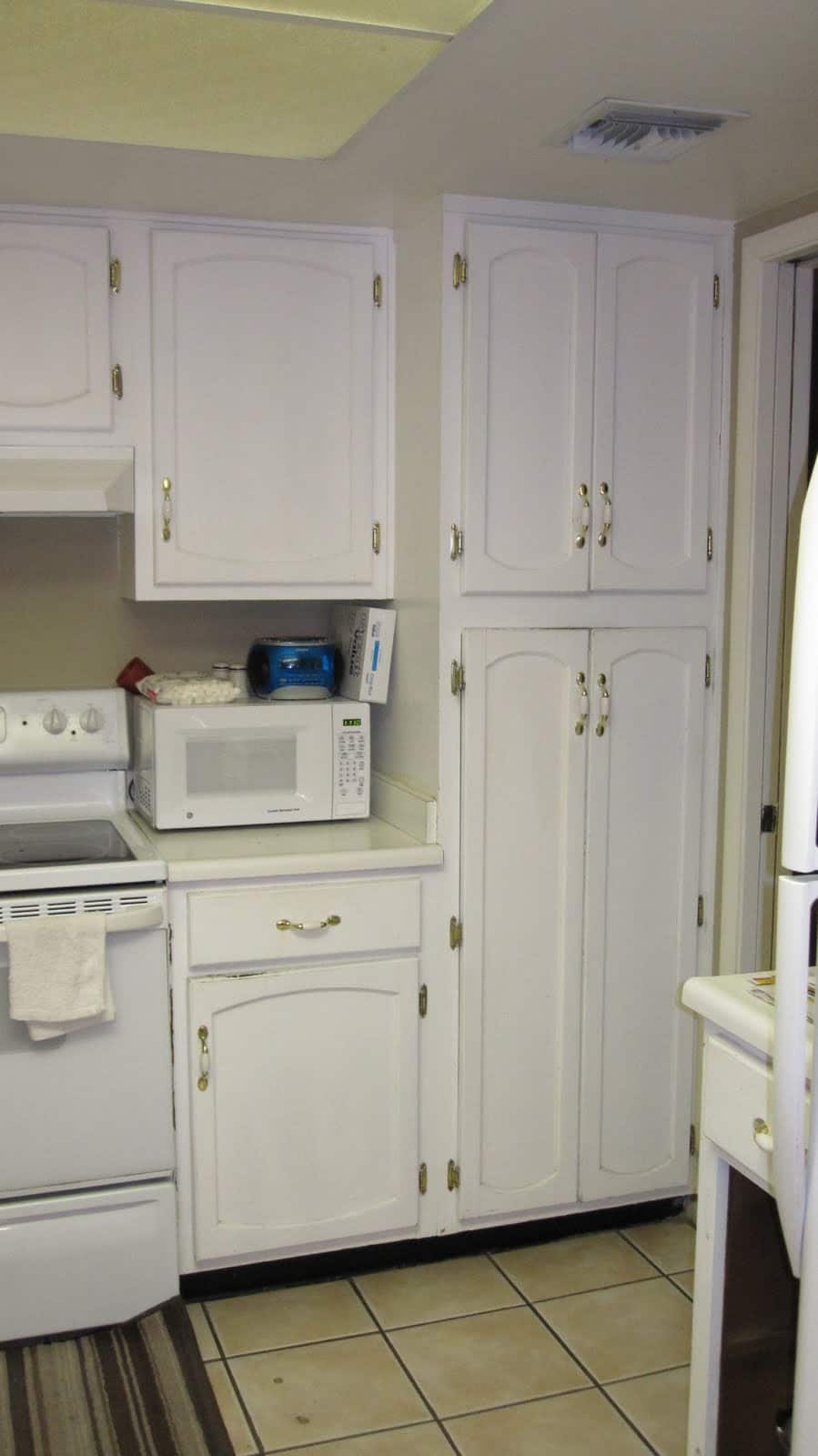 Beat up, dirty, cracking. We must admit, the tan coat of paint Camille did on the house back when Jacob first bought it did help! It added a lot of dimension and was an immediate pick me up.
You had better believe an energy engineer had a hard time cringing every time he walked into his kitchen looking at these babies. Sometimes they worked, sometimes not.
SO, tip #1 new home buyers, if you're buying used looked for tile and cabinets. They are the most expensive things to replace. If the cabinets have some character and are solid wood there are a lot of things you can do to refinish and fix them.
We were in luck with solid cabinets! Last summer before we even talked marriage we decided to do the cabinets with the direction of our professional interior design friend Marianne. We thought sanding the nastiness off and painting creme with antiquing would be a good try. The worst thing that could happen would be having to buy new cabinets, which was the original plan anyway.
Glazing takes some practice, we did one door at a time. Then a section at a time.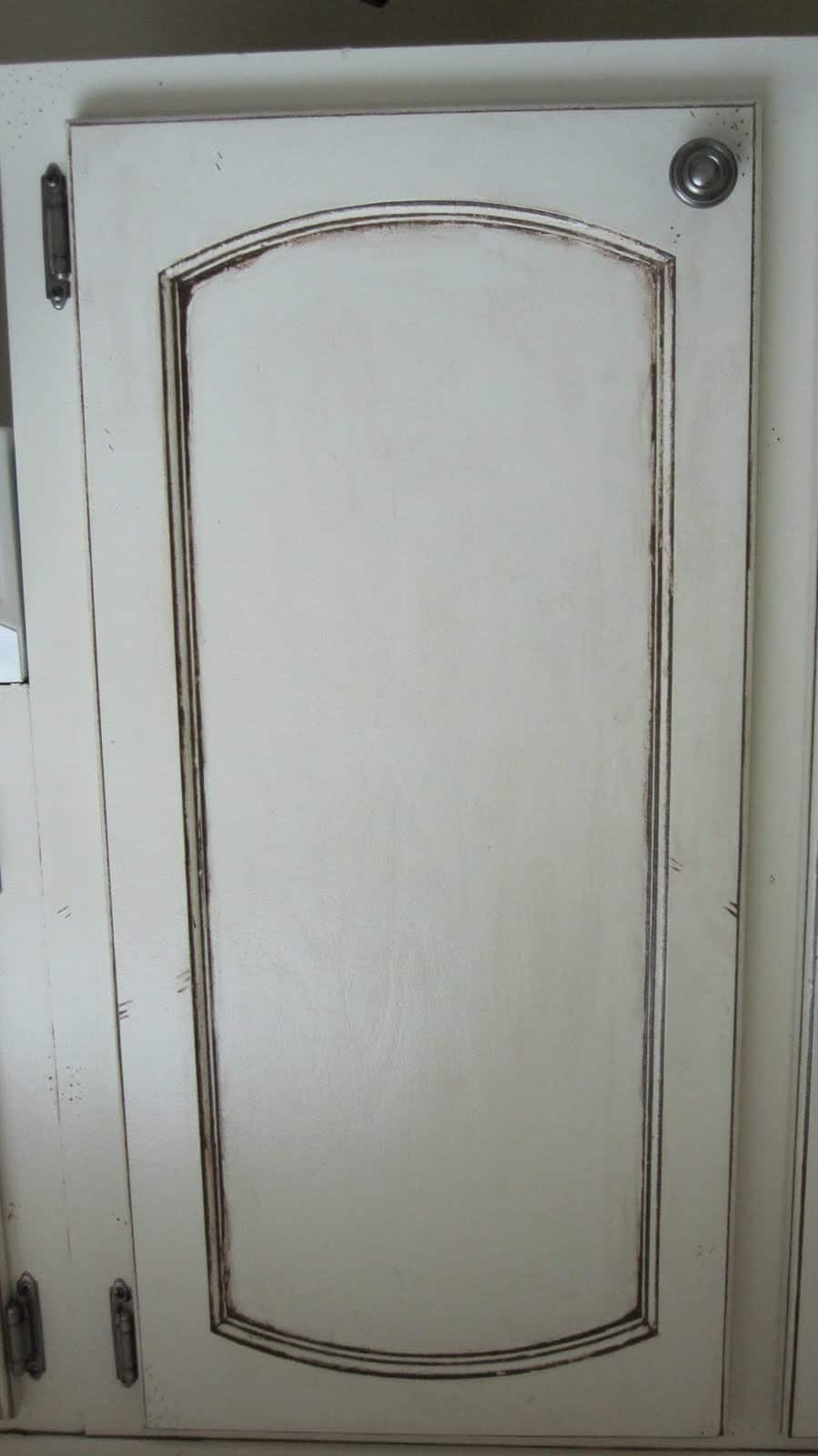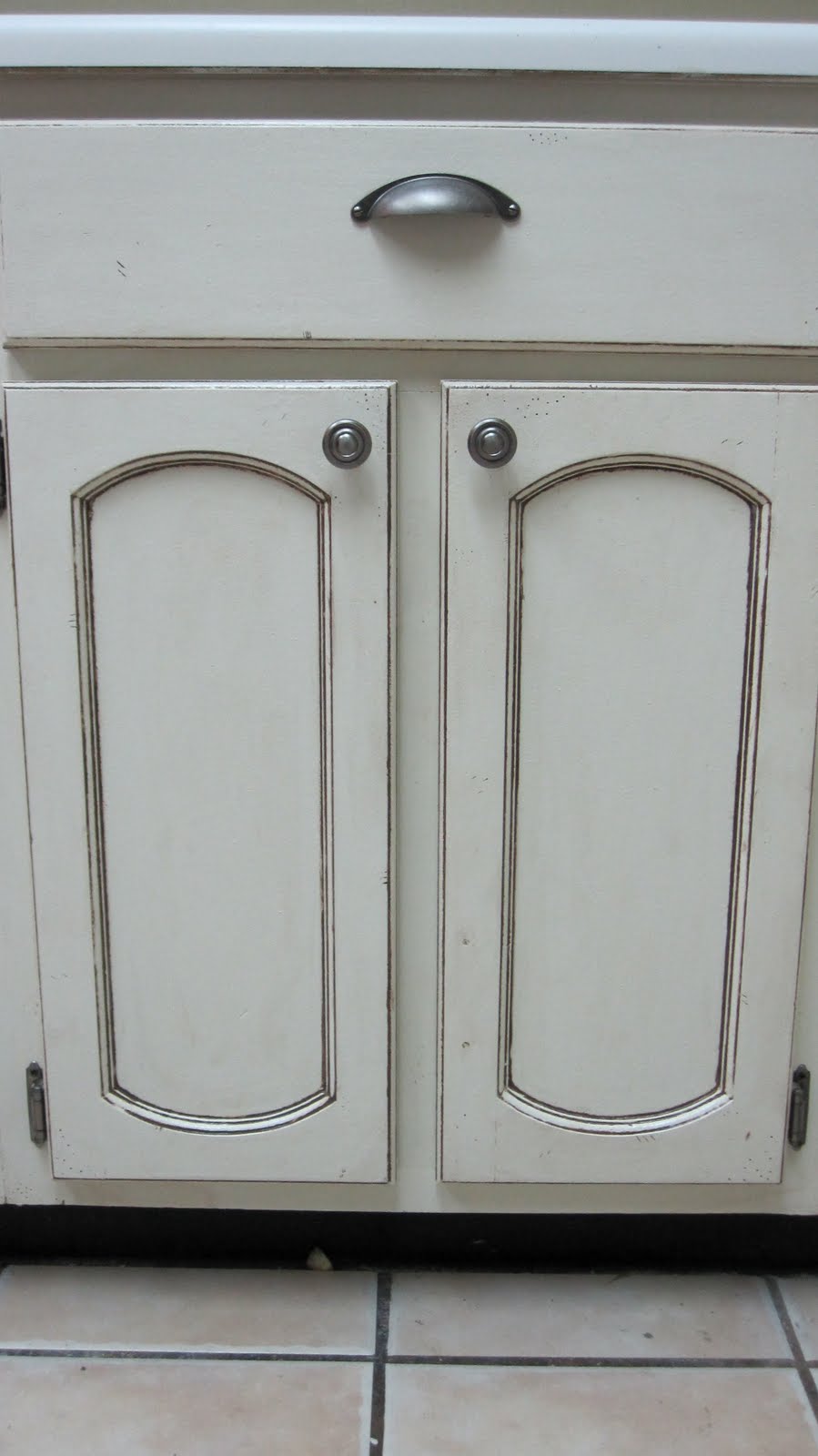 And Jacob picked out cool hardware all by himself!
And let Camille do the distressing, which she took the frustrations of her summer class with more calculus than she actually did in calculus out on the cabinets, and was probably enjoyed way too much!
And before we knew it, the whole kitchen looked way Way WAY better!
And Jacob was happy to hang in what was the ugliest room in his house for the first time. And we celebrated our first project done together as a couple who had only been dating a few months.
But we knew the counters were even uglier and stood out terribly next to the nice cool cabinets.
So we got engaged. And then we decided the best Christmas present would be to put in all the money we were going to spend on each other and any money parents or siblings may give into some granite. We got a smokin' deal and found a slab we loved. And just so the few people who read this know, Jacob is a much bigger cheater on the Christmas agreement still buying Camille presents when she only cheated and bought one or two.
So we did it, we had some cool granite installed, a sink, and a new facet. And that was the first time we realized our paychecks would no longer be spent on single people purchases like clothes and parties, but would go mostly to home repairs and contractors.
But we were happy!
And that is how the kitchen stayed, until a month or so into marriage when the aforementioned wall had to be ripped out and replaced.
Our construction guy rocked, and had the insulation and drywall back up in no time.
But we had to repaint the wall. Here's another remodel tip we learned: Kitchen and bathroom paint works better when it's not flat, it should be a semi-gloss or gloss so it doesn't melt with steam and cleans easier. Jacob also learned cheap Walmart paint is not worth it. Spend the money, get some good paint. This paint had steam marks, thin spots, etc.
So we started what we had no clue would turn into 2 months of madness and decided to make the cabinets pop with a darker color paint, and went with a toffee brown.
Here's the contrast:
We were much happier with a richer color and a quality paint.
So at this point the bones of the project were completed. The popcorn ceiling was scraped by Jacob and finished, the cabinets were fixed, the counter looked great, and the walls were in good condition. Phew, the hard stuff was over with, and now it was time for Phase II, the decorating/adding personal touch phase.
Thank you to the Friday night that gave up fun for this painting project. We went kayaking on Saturday, don't worry!
Stay tuned for Phase II!