The Healthy Family Lunch Date
While I was on maternity leave we discovered something magical- the lunch time date. Essentially Mack and I met Jacob for lunch near his office and snuck in about an hour of quality time while the baby was awake and at his cutest phase. We lived for these, and tried to do them every other week. I never blogged these events because they honestly felt so special I just didn't want to worry about pictures and losing a quality moment with my boys. It was honestly one of the hardest things to give up when I was back in the office, and one of my greatest joys has been the time to reinstate them again, this time being a little more willing to share!
Not too far from Jacob's office is a Smoothie King, a company that blends delicious smoothies that work as a meal, and help us get more veggies into our diet with their Veggie Blends. There's four veggie blend options, and my green smoothie loving heart wanted to get the new Veggie Avocado Pineapple and the Apple Kiwi Kale. I reminded myself I can always come back and not to get too crazy in one day! There will be more lunch dates!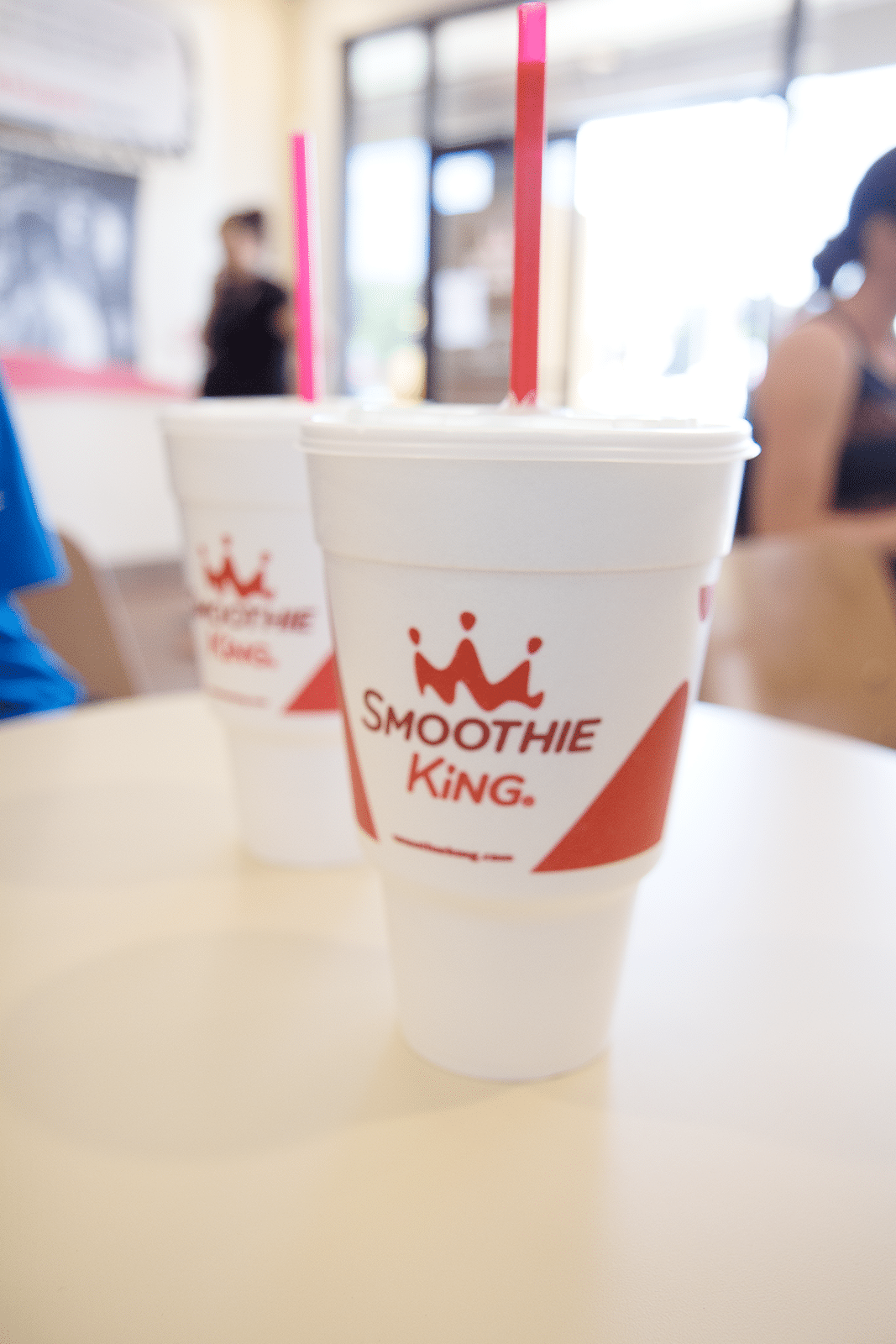 I'd love to say we enjoyed smoothies for two, but we're now making that three! Mack is eating some solids and he's become a green smoothie fanatic. I loved that this is a place that not only has food he can eat, but is also sneaking veggies into the "treat" we're giving him too!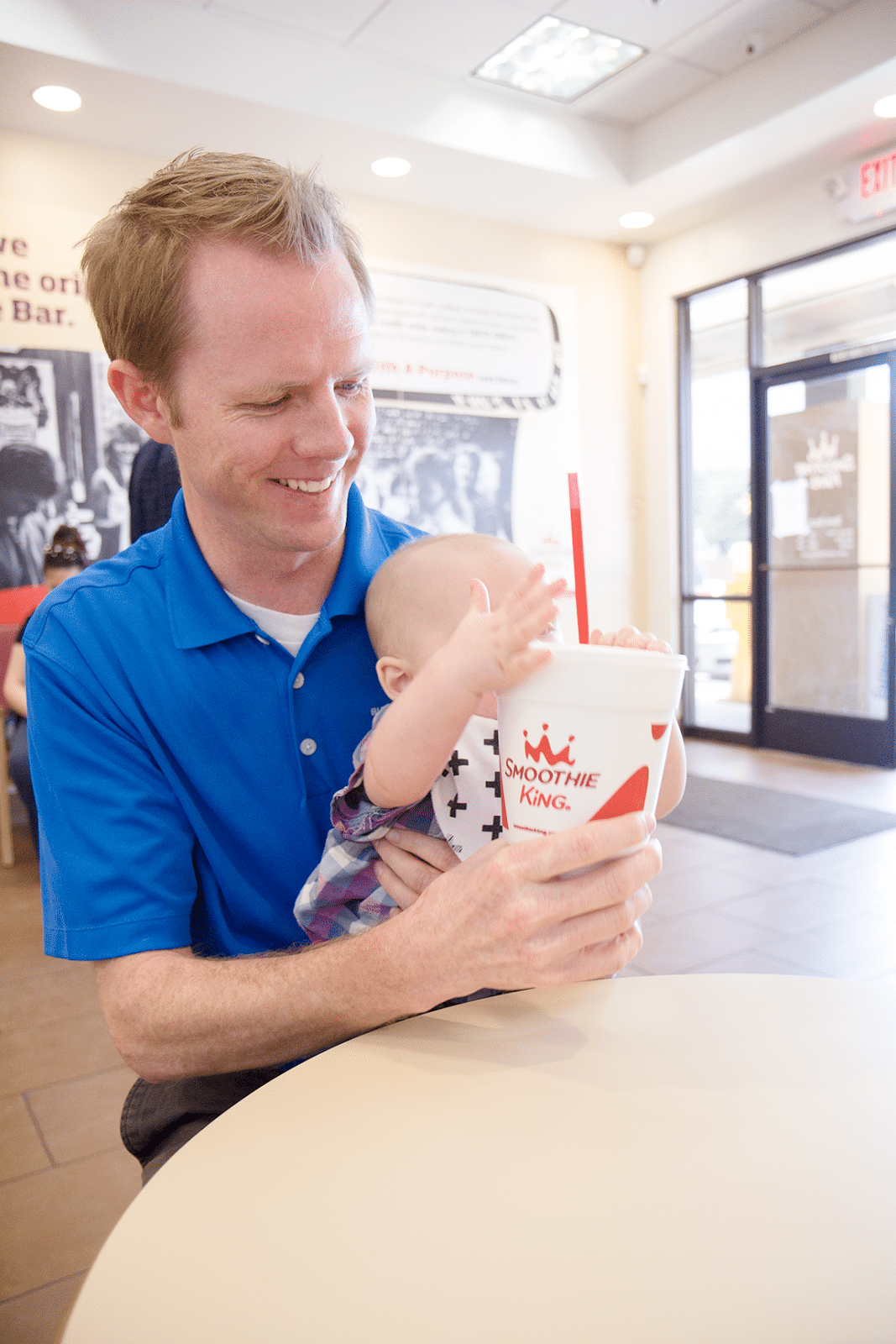 I also love that we're making lunch dates happen at places I don't feel weighed down after eating. I get to enjoy a lighter, healthier lunch and quality time with Jacob! This is one way we're really making dating happen with a baby- once a month or so we make sure we fit in a lunch date so we can stay true to our pact even on the busiest of weekends.
There's also an Earth Day Sweepstakes where Smoothie King is giving away four $25 Smoothie King gift cards! Just tag @SmoothieKing in your #Earthday service pictures for the chance to win green smoothie goodness. Pictures and @SmoothieKing must be posted on Twitter or Instagram. Participants social accounts must be public.
Sweepstakes Dates: Contest will be announced 4/19/16. Winner will be chosen on 4/25/16. Smoothie King will randomly choose winner based on compliance of official rules. Winner will be contacted via social channels and gift cards will be mailed.
So get out there and tag your pics so you can get more green smoothie goodness in your life! 
Get 365 Date Ideas!
We want to help you have the best date nights ever! Grab this FREE printable with 365 date ideas, a date for every day of the year so you never run out of ideas!