We absolutely love the holidays and all that comes with it! One thing that's caught us off guard this year is how short the Christmas season is, how many responsibilities we have with church, work, and family outings, and how little time we seem to have to do it all! 
We decided there would still be some quality time spent together, and still some Christmas dates even with all the chaos. Our theme the past 8 days has been fit something small in, even if it's only an hour or two here and there. 
So this week, we decided to spent a calmer later night together watching our first holiday movie of the season and enjoying hot chocolate from the Cocomotion. 
And aren't these mugs the cutest?
Personal Creations
sent them our way, and we've waiting for a cold front to use them. Boy has this week delivered one- frosty nights in Arizona and below 0 elsewhere. We've had a lot of hot chocolate, and we love these mugs! 
We watched an edited copy of Love Actually that I purchased for Jacob last year. We'd heard good things and that it was Christmasy, so we went for it. It was cute, and had a wonderful message that there is love all around in small forms. Also, Christmas is the time to cherish the relationships you have and take risks for those you may want. It really was great! The snuggles and hot chocolate may have made me a little biased though. 
And the halls are officially decked! It was a multi-night effort! We made a grown up purchase last year and bought our first tree to rid the
rat-gnawed attic one
from our repertoire.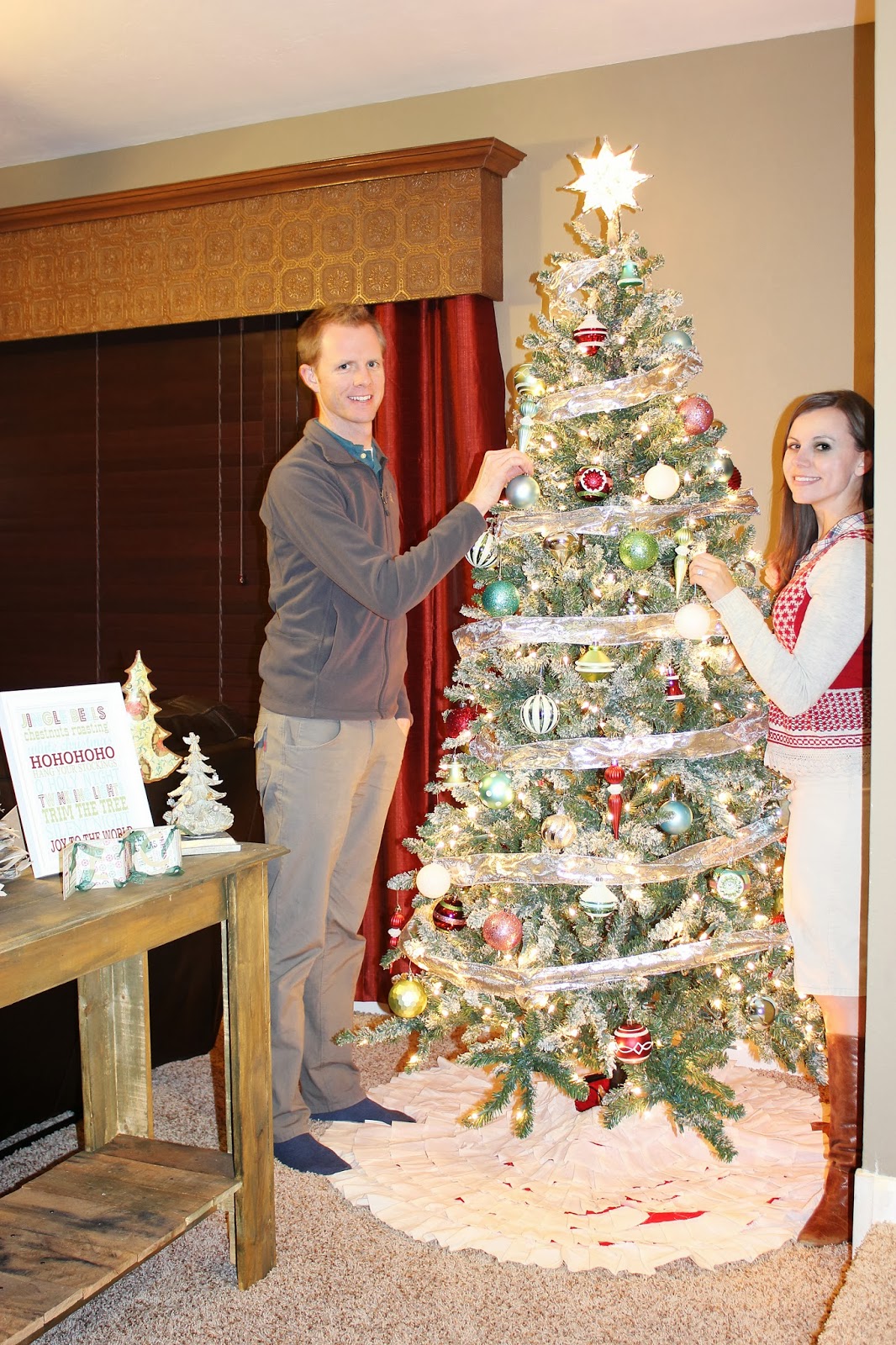 It may have taken a few nights to get the lights working, and we have realized a flocked one was purchased (whoops!) and some of our old decorations looked funny, and we also may have realized a bigger tree typically requires a few more decorations, but a trip to Costco and a box of some new colors fixed everything! 
Even with the rush, we're fitting some quality date time in here and there. 
Anyone else feeling our pain? And if so, what are you doing to manage it? 
Get 365 Date Ideas!
We want to help you have the best date nights ever! Grab this FREE printable with 365 date ideas, a date for every day of the year so you never run out of ideas!