On our final day in LA we spent some time enjoying lunch with Jacob's uncle at a hipster hotel called The Standard. I'd recommend it- it was great!
We also decided we had time for 2 more activities and figured while in LA it was time to do the quintessential activity and visit the Hollywood Walk of Fame. This is always great because
1. It's free
2. Extreme people watching entertainment 24/7
3. Bragging rights just because you took a picture with the Hollywood Sign
 (and in case you missed it because our auto focus chose us over the sign…)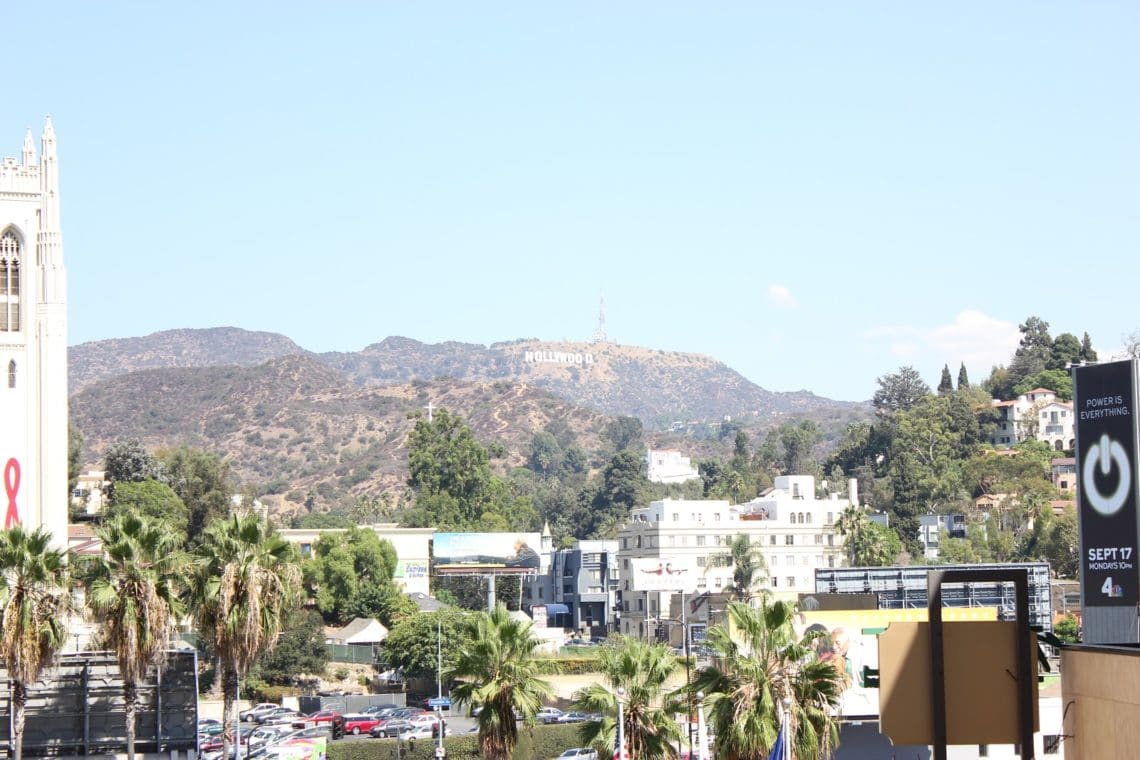 We started out by just looking at some of the Hollywood Stars, I mean it's always fun to see the name of a favorite.
But then we decided if you were really going to make a date out of this you should have an official activity planned. So we decided that we would go exploring and look for our Doppelgangers. If you haven't heard of the term it's basically your look-a-like, modernly referred to as the celebrity you are told you look like most often.
So we started our quest for our Doppelgangers.
Close…at least the right decade!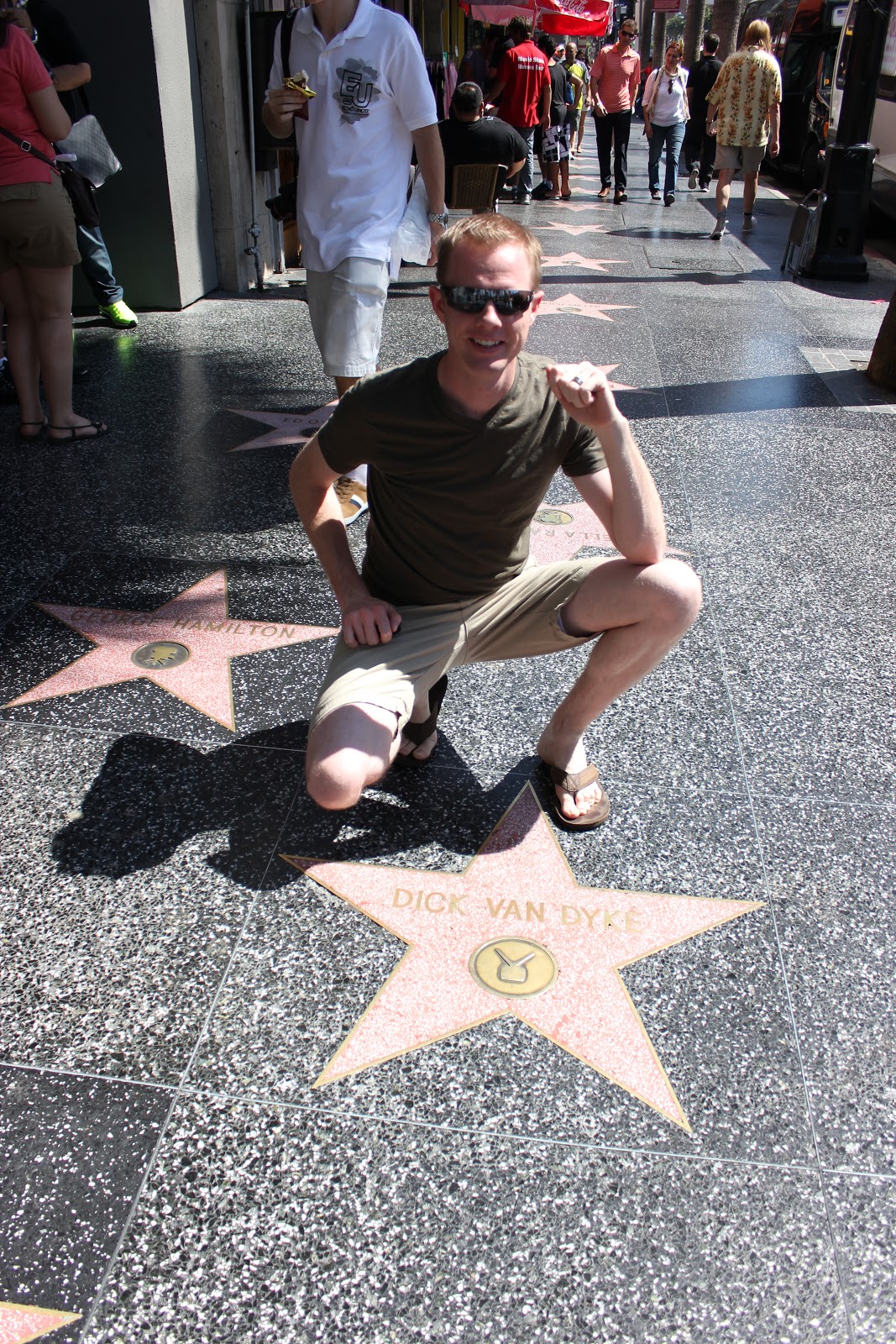 I only wish…
Well not quite…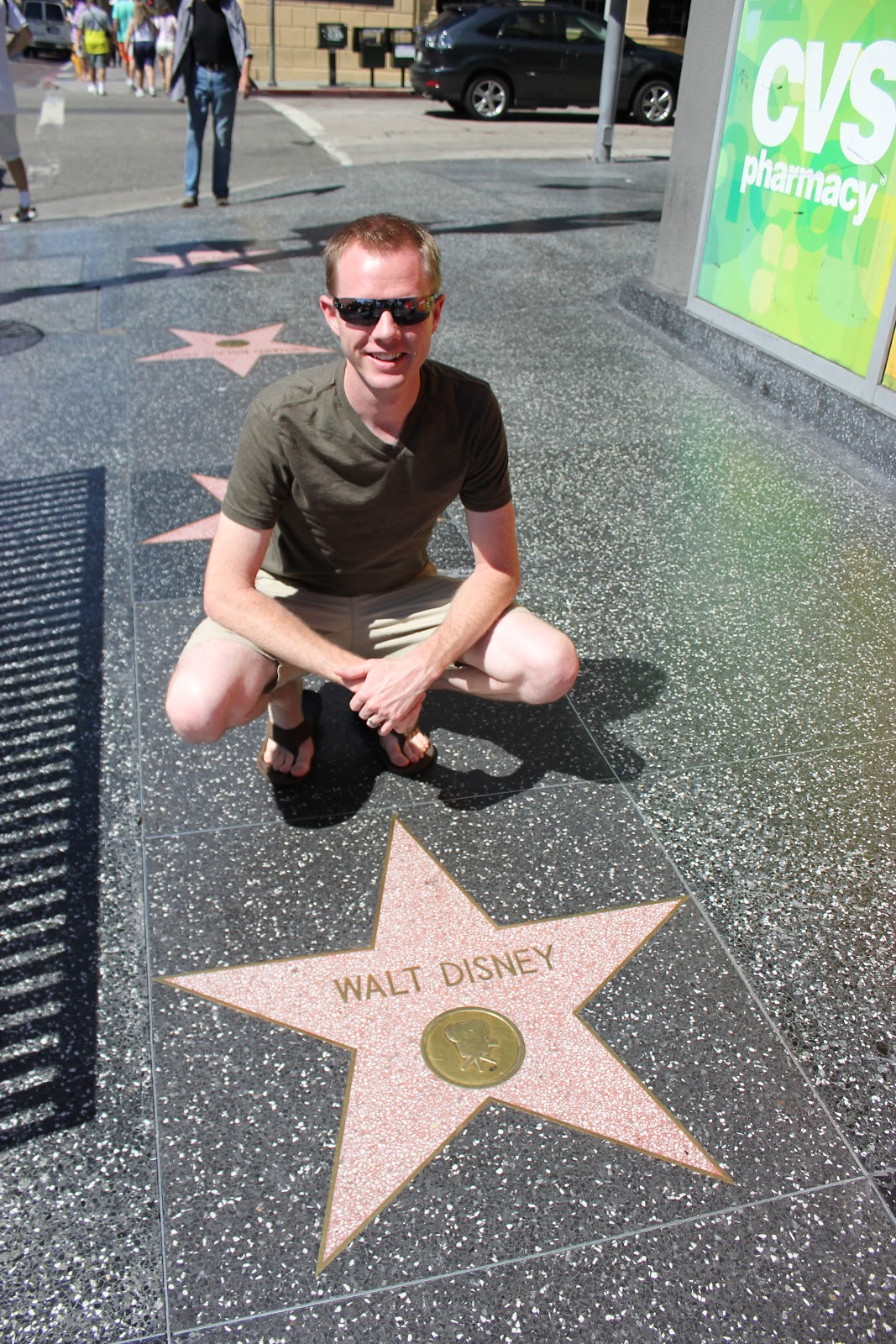 Just the sunglasses and dazed look, but no…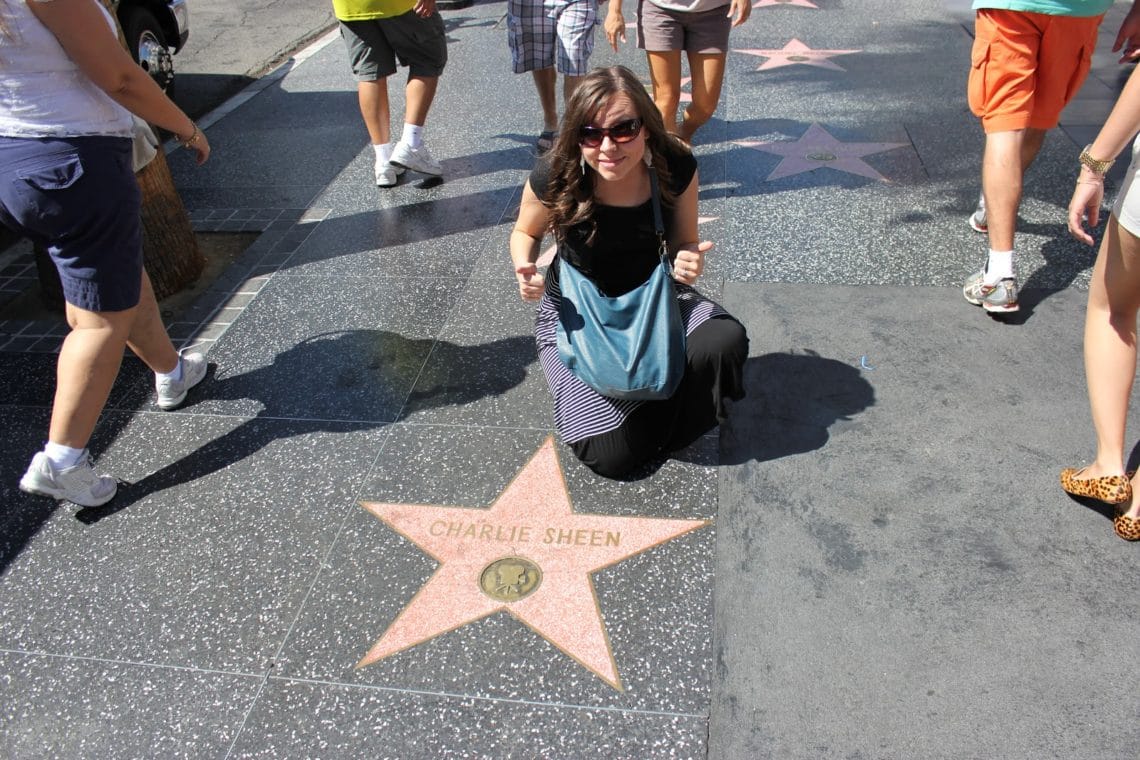 This one is actually closer to Jacob's, and he wanted this because of his die-hard Arrested Development fan status. Liza was on Arrested Development because she was personally invited by Jacob's Doppelganger.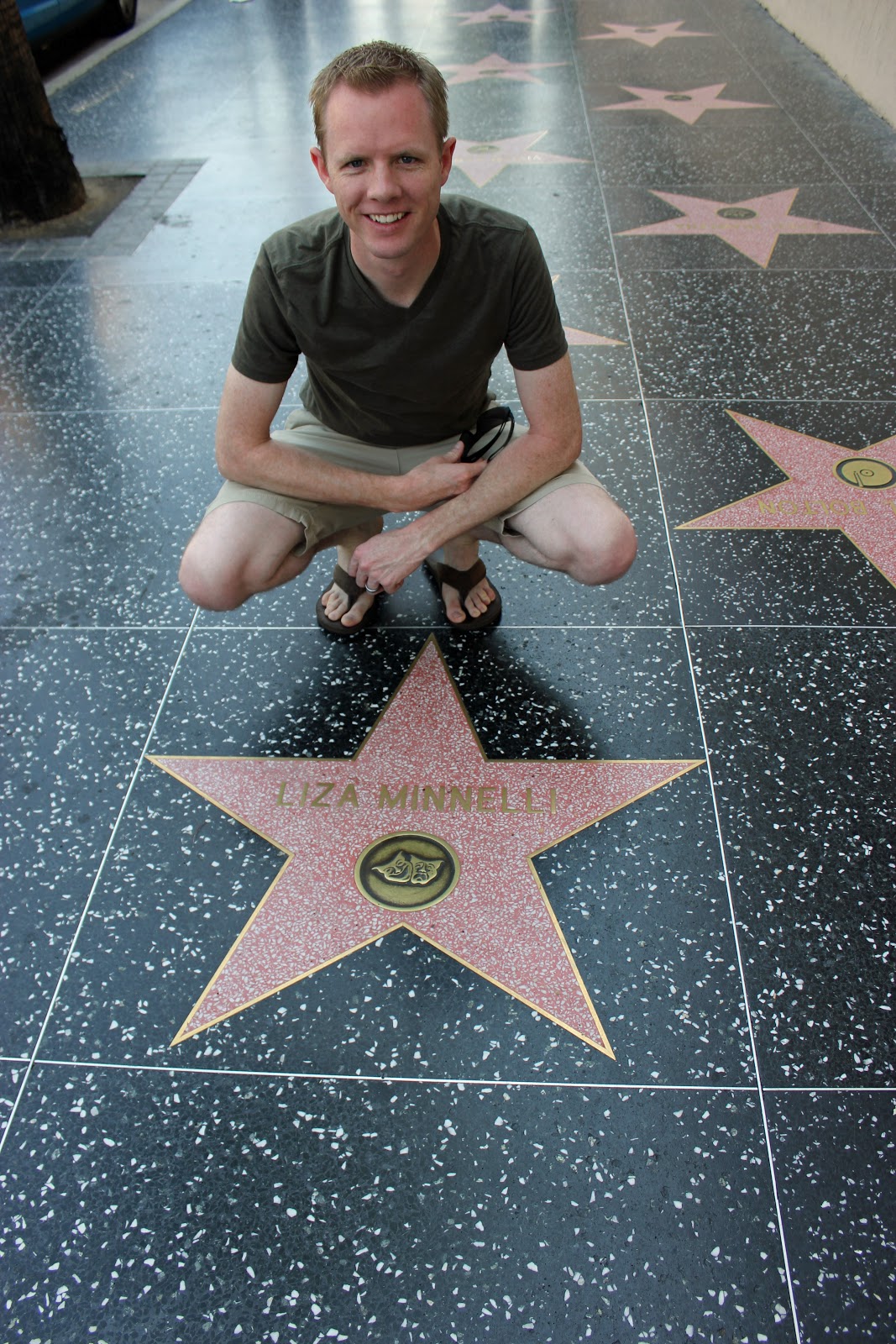 And because Zooey Deschanel doesn't have a star yet, I went with my second place.
But after streets worth of looking, many hobo avoidances, and a break to take our picture with the Hollywood sign, low and behold…..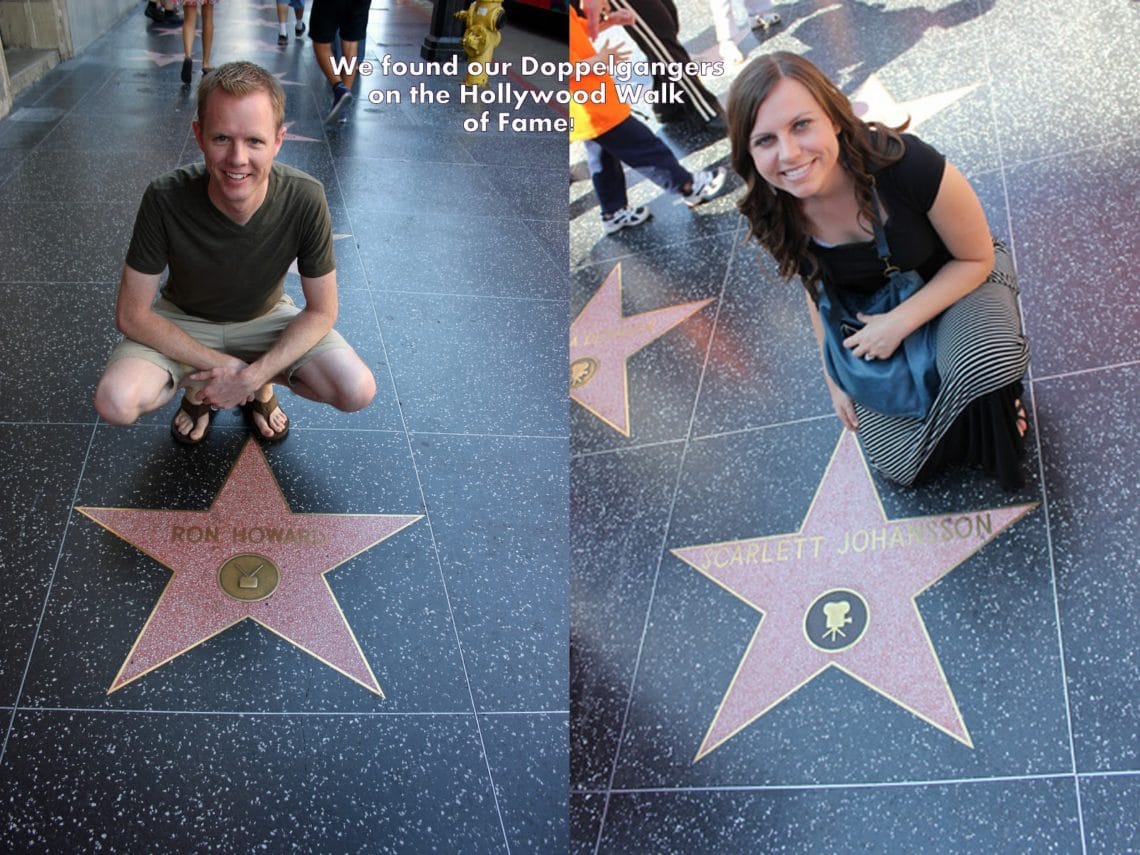 And probably our combined one as well…if there is such a thing…this would be ours!
Get 365 Date Ideas!
We want to help you have the best date nights ever! Grab this FREE printable with 365 date ideas, a date for every day of the year so you never run out of ideas!