Is anyone else going nuts over the Olympics? We don't even have cable or really watch TV, but we've been glued the last week! There's only one issue, we only get to see gymnastics and swimming. I'm not dissing either of these, I loved watching the swimming rivalries, and of course hope Gabby Douglas gets to be the spokeswoman for every product in the world. I'll probably buy them. I really think she's that great!
However, sometimes we wish we could see all the other sports too. This sparked an Olympic date idea that involved utilizing someone else's house with cable. Thanks to my parents for purchasing cable just weeks ago in preparation for football season!
We decided Olympic inspired food was in order. I found so many great dessert ideas, but no dinner ideas. Luckily creativity struck at the last minute to inspire Olympic Ring Fondue!
dun dun Da dun dun dun dun! 
We tried to mimic the ring colors: blue chips, "black" bread, red salami, green asparagus, and yellow turkey.
What did we learn? Turkey is far more pink than yellow. Apparently as a poor college student I ate A LOT of really bad lunch that skewed my memory of the real color….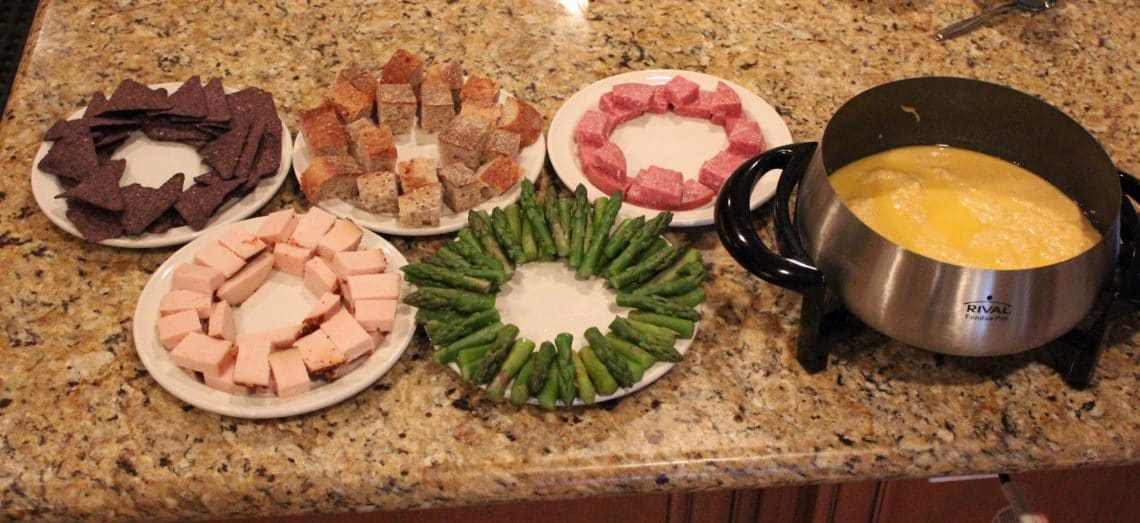 We started off by enjoying the fruits of our labor, which we were so excited to do that we forgot to change some camera settings…so here we are a little over-exposed! Please note Team USA colors being sported.
After some food we enjoyed watching an entire day's worth of events! We asked the rents to record the entire day's worth of events, and then we could pick and choose. Blessed Windows Media Center for letting us fast-forward through commercials and all events we didn't want to watch (or skipping to the end of some just to watch the exciting finishes). Over a span of 3 hours we watched 7 hours worth of recorded events. We loved the volleyball, diving, and particularly the race preliminary rounds. It's remarkable how fast those runners are! I can't get over what amazing shape each athlete is in. We're very motivated for race season to start- which happens to be in only a couple months when things cool down in AZ!
Until then, we'll just enjoy indoors dates that encourage a lot of snuggling!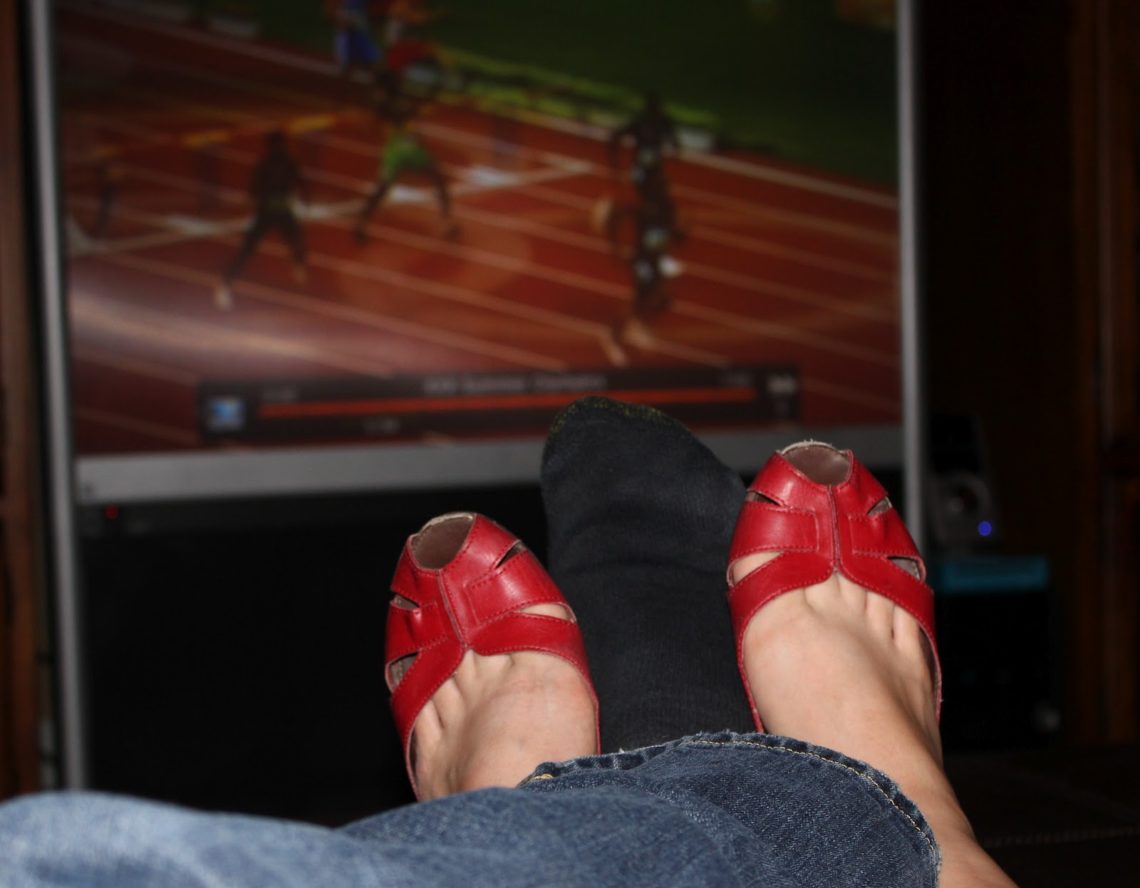 Get 365 Date Ideas!
We want to help you have the best date nights ever! Grab this FREE printable with 365 date ideas, a date for every day of the year so you never run out of ideas!