The One Thing You Should Buy at The Nordstrom Anniversary Sale
Here's the one thing you should buy at the Nordstrom Anniversary Sale that you'll use every day and get an amazing deal on!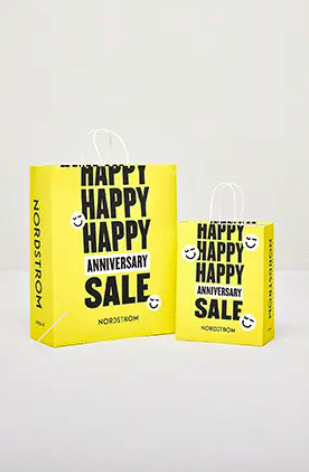 If you follow any influencer/blogger there's a good chance the Nordstrom Anniversary Sale has been talked about for weeks. The thing is, the majority of people aren't cardholders and aren't shopping early. And I'm also aware your average family isn't ready to drop thousands of dollars on the great deals.
The One Thing Every Woman Should Buy During the Anniversary Sale
However, today the sale opens up for everyone, and let me tell you there is one thing I think every lady should buy at it. It's not something sold out. It's not overly trendy. And it makes a luxurious item you'll use every day super affordable.
Can you guess what it is? I'm talking about a new bra!
I bought a Natori bra full price after I finished nursing my oldest child. I was a completely different shape and size, and my poor nursing bras were just trashed. Truly, I was long overdue for an update.
I went to Nordstrom to get professionally fitted and to splurge on one I knew would work. That day, I walked out with a Natori bra that slowly became the only one I wore. They are so comfortable, you'll never look back or feel like they weren't worth the price.
But at $70 a pop this luxury is still a splurge. Which is why every year I wait until they're closer to $40 on the anniversary sale and buy two. They hold up amazingly well! They last all year. Also, the quality is fantastic. But best of all, they are so comfortable you may forget you're wearing a bra!
So if you weren't planning to buy a thing, or you're giving yourself one splurge, I can't recommend getting a new luxury bra at almost half off enough!
Favorite Bras Worth Every Penny
Here are a few of my favorites that come in tons of sizes (particularly for the well-endowed ladies out there)!

Click on an image above to get a direct link to the product. The black one is my favorite (I buy it in the nude). And apparently, I'm not the only one with 1.7k 5-star reviews! I promise it's a deal with grabbing that you'll love and use daily!
Like this post? You may like these posts too:
Nordstrom Anniversary Sale 2018 for the Practical Girl
Nordstrom Anniversary Sale for Cheapskates
Get 365 Date Ideas!
We want to help you have the best date nights ever! Grab this FREE printable with 365 date ideas, a date for every day of the year so you never run out of ideas!