The Thursday Night Fiesta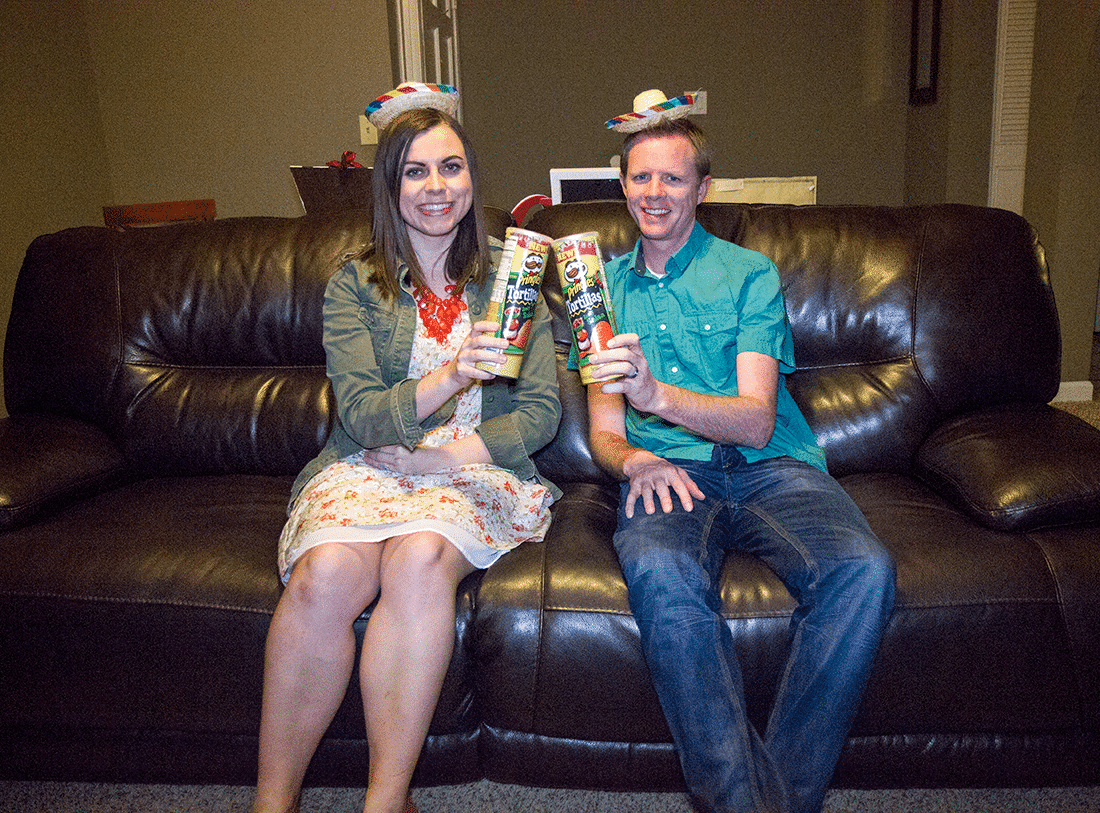 This post contains sponsored content that helps make our weekly Thursday Fiestas possible, but as always, all products mentioned are products we love, use, and recommend.
Does anyone else ever find himself or herself so extra ready for the weekend that you start mistaking Thursday for Friday? I do it often, I get all excited it's date night only to realize I still have to wait another day.
I've learned to love Thursday nights, they have this exciting anticipation for the weekend that is the direct opposite of the Sunday-night dread, when you know Monday is coming.
We are so busy every other weeknight, Monday is work late, long commute, lots of chores to do and errands to run day. Tuesday and Wednesday are consumed with church responsibilities and volunteering, in separate roles that pull us apart, plus some cleaning and meal prep if we can squeeze it in. By the time Thursday rolls around we are so happy to actually get to see each other after several nights apart we can't contain it! Even if it means it is laundry or cleaning night, we're just glad to be together. HOWEVER, more often than not we're both inclined to relax from a long week and have a Thursday fiesta. This typically included making some form of Mexican food, our favorite, plus hey, we're in Arizona jalapenos are a staple in these parts! Some nights we just decide to be responsible for an hour or two, and then we let ourselves watch a movie and soak up cuddle time. But every now and then a mini date happens where we pull out a theme, a surprise, a quick trip to grab some dinner or dessert, or just something exciting to do at home.
This Thursday was a true Fiesta, Jacob had just returned home from a week's business trip out of town. I knew we didn't have a lot of time to be together, but I knew he still needed a party to make him feel welcome to be back at home. 
A few mini sombreros, virgin margaritas, 
Pringles® Tortillas,
and a few episodes of Parks and Rec later, and our batteries are recharged from a fun Thursday fiesta at home! I totally loved getting

 

Pringles® Tortillas since they are the perfect snack to have on hand. They are delicious tortilla chips with a tangy tomato flavor that don't require a dip- so they are perfect for couch snacking! 
This is a sponsored post written by me on behalf of Pringles®
Get 365 Date Ideas!
We want to help you have the best date nights ever! Grab this FREE printable with 365 date ideas, a date for every day of the year so you never run out of ideas!