The Trick to Getting a Toddler to Sit Still
This post is sponsored by Gerber but the giddy smiles and happiness of my child enjoying new snacks are all our own!

We've entered a new phase that's keeping us on our toes- our baby is officially a toddler and mobile. He wanted to walk so often and was so upset unless we were hunched over holding his hands that we broke down and bought him a walker. A few weeks later scooting like a maniac and despite his hatred for it, crawling happened too. We can't set him anywhere without movement across the room.
This means we can't get much done these days, and we can't leave anything out or else it will end up in his mouth! We have to watch him like a hawk 24/7! I'm literally running to take a shower the moment he falls asleep for his morning nap, and sprinting to get anything done while he's asleep and I'm awake at any other time. I can't even get the dishes done with him next to me without him almost hurting himself and stopping me every two minutes. That is, until an ah-ha moment happened that is changing my ability to get things done and get our toddler to sit still for a few minutes. It may sound obvious, but the big secret is something so simple- SNACKS!
If we can get something that he's able to pick up, crunch on, and takes more than one bite to eat, we can get him to stay strapped happily in his high chair for several minutes. It's at least enough time to get a few dishes done!
It can be hard to find something crunchy and safe for him to eat that isn't super processed or unhealthy. I look for snacks not made with genetically engineered (GM) ingredients, and sometimes that's hard to find! Enter the Gerber® Lil™ Beanies(TM).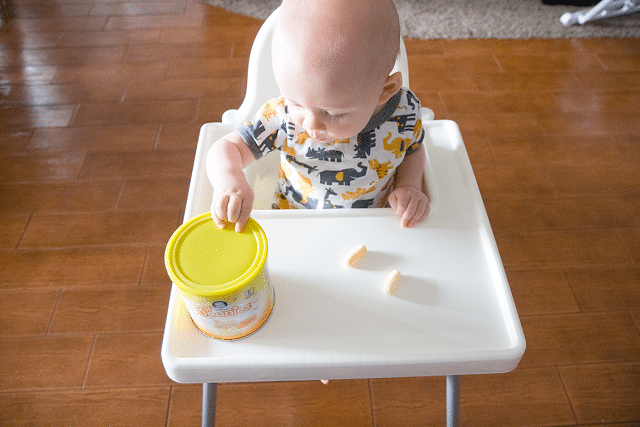 We found these inexpensive snacks in the baby food section at Walmart, and decided we'd try both flavors out:
– Original
– Whiter Cheddar and Broccoli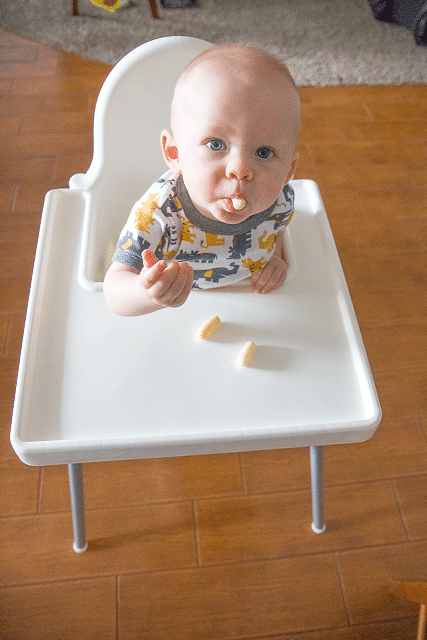 And even though he's not the biggest fan of broccoli, I'm pretty sure it's safe to say he's a huge fan of all things Gerber® Lil™ Beanies(TM)! And I of course, am a big fan of a few minutes of peace and content without having to worry about what the gnawing sounds I hear!
Get 365 Date Ideas!
We want to help you have the best date nights ever! Grab this FREE printable with 365 date ideas, a date for every day of the year so you never run out of ideas!