The Unexpected Neutral and a Giveaway!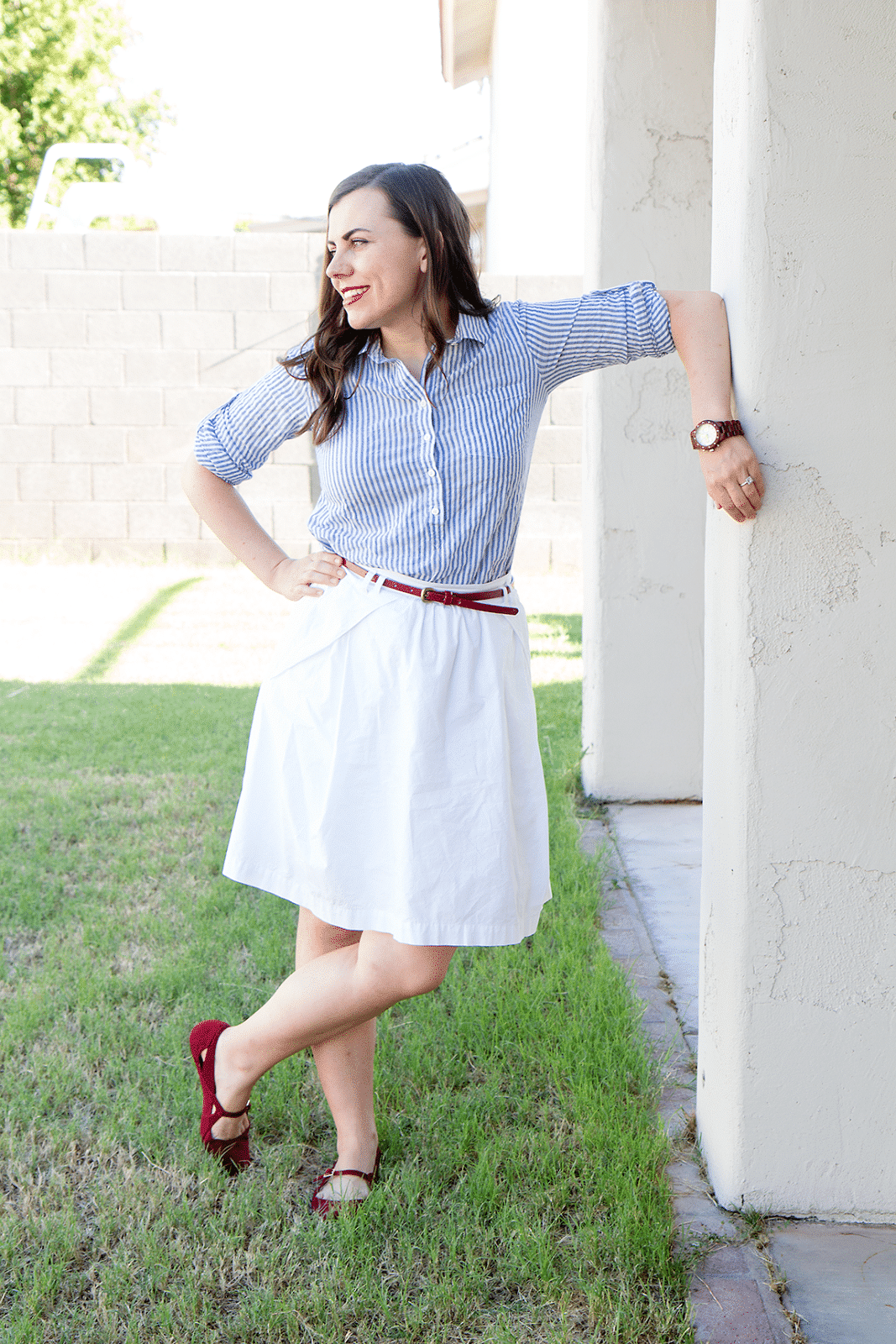 I have a pretty strong love for the color red. Let's just say strong enough it took me a few years into adulthood to learn I couldn't buy every kitchen item, bedroom item, clothing item, etc. in a shade of red without looking like a elementary schooler. Even my mom told me my senior year at prom time, "I'll sew anything you want, but it has to be another color besides red!" I'm settled down now with my true love claiming turquoise as my favorite color now, but red is still my high school sweetheart and first love and I will always have a special place in my heart, on my lips, and my closet for all things red.
Many pieces in my closet are blue with a lot of other neutrals, but if I've learned anything, you can always add a few little pops of red to spice up an outfit. That's precisely one of my favorite things to do and part of my signature style.
What surprises me every time is how red acts as such a great neutral with pretty much any other color. So long as there's a red pair of shoes and 1-2 red accessories the outfit seems to be golden. This works in bright red or deep hues too (I'm looking at you fall).
Since I live my life always looking for the next pair of red flats that I know I will lovingly wear out, and I recently came into these deeper red flats, I decided it was time to add a deeper red accessory to the mix so I can pair the two liberally with basically every outfit I wear this fall. And maybe this summer too while I try to pretend it's fall. This is when I decided to look into
women's watches
that would highlight the deep red.
This Sidney Red Sandalwood
c/o
woodwatches.com
is absolutely perfect being a neutral watch that would appear more red with red accessories, and still stand as an excellent neutral watch.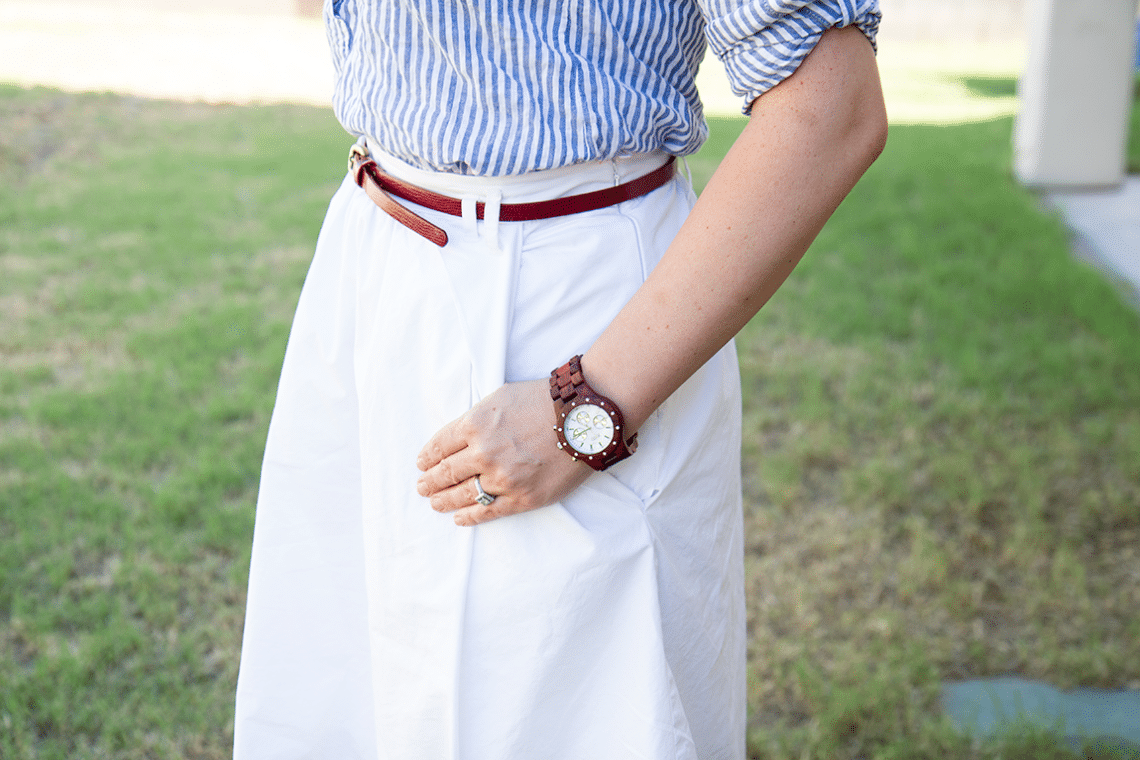 I love the
mother of pearl pairing
, it makes it look a little more feminine and polished while still being a statement watch. The rugged and formal combination is even prettier in person than I imaged. I also love that it's a statement piece and a conversation starter. People notice it, and I love sharing the great company I received it from.
It really does tie together my red shoes, a red belt, red lipstick, etc. The important this here is RED! 🙂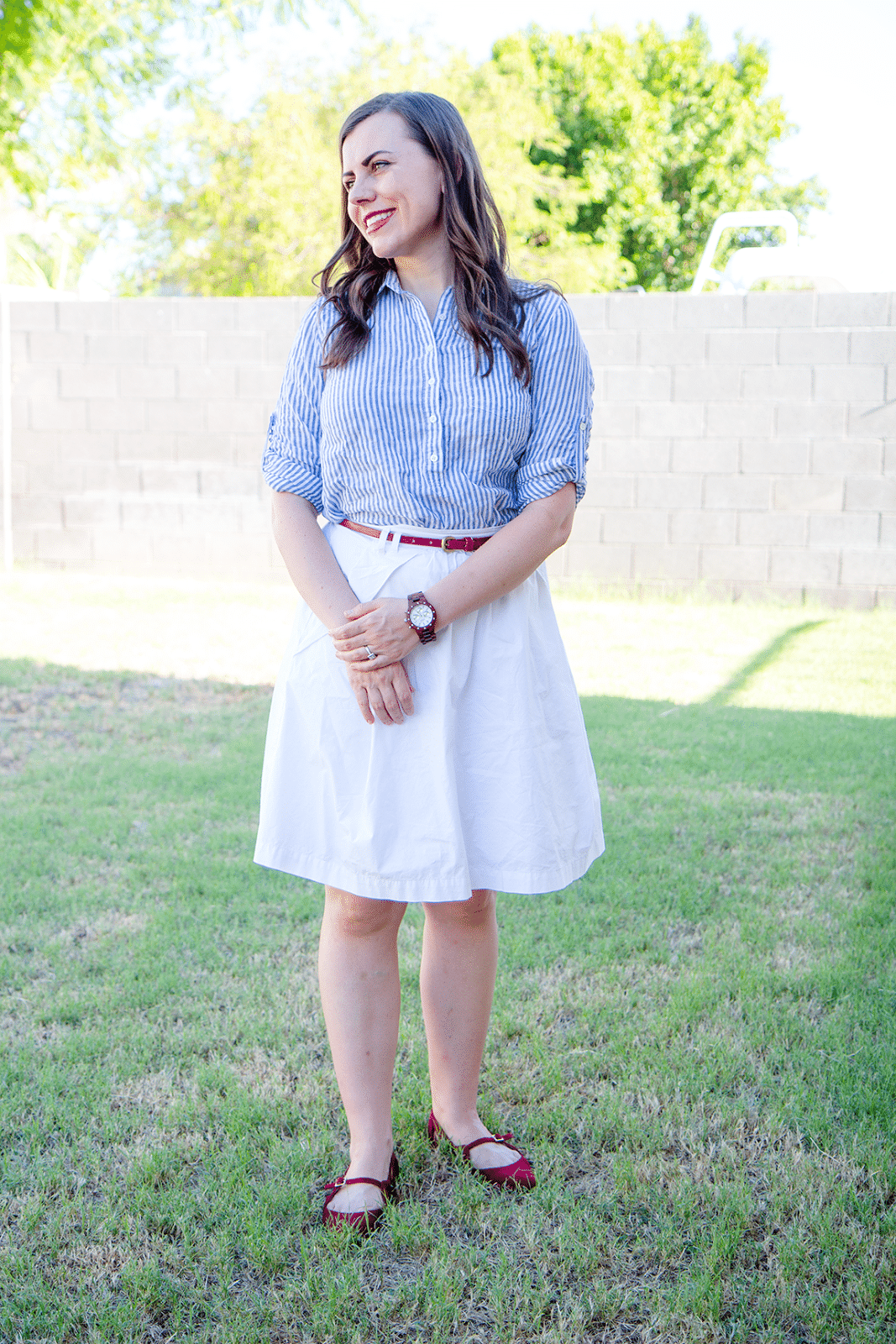 And great news, they are giving about $75 to one Friday We're in Love reader! Even if you don't win, by just entering you receive a $20 shop credit (which will be emailed to you). Now that we're officially almost out of July it isn't too soon to start the Christmas budget, and I promise this is a cool gift with plenty of
ladies watches
and some of the
best mens' watches
on the market!
Just follow
this link
and you're entered! We'll choose the winner on my favorite day, Friday in four weeks (August 19th). Best of luck, and be sure to share with any other friends who are in the market for unique gift ideas or just a really cool watch!
Get 365 Date Ideas!
We want to help you have the best date nights ever! Grab this FREE printable with 365 date ideas, a date for every day of the year so you never run out of ideas!