The Universally Flattering Mom Life to Date Night Top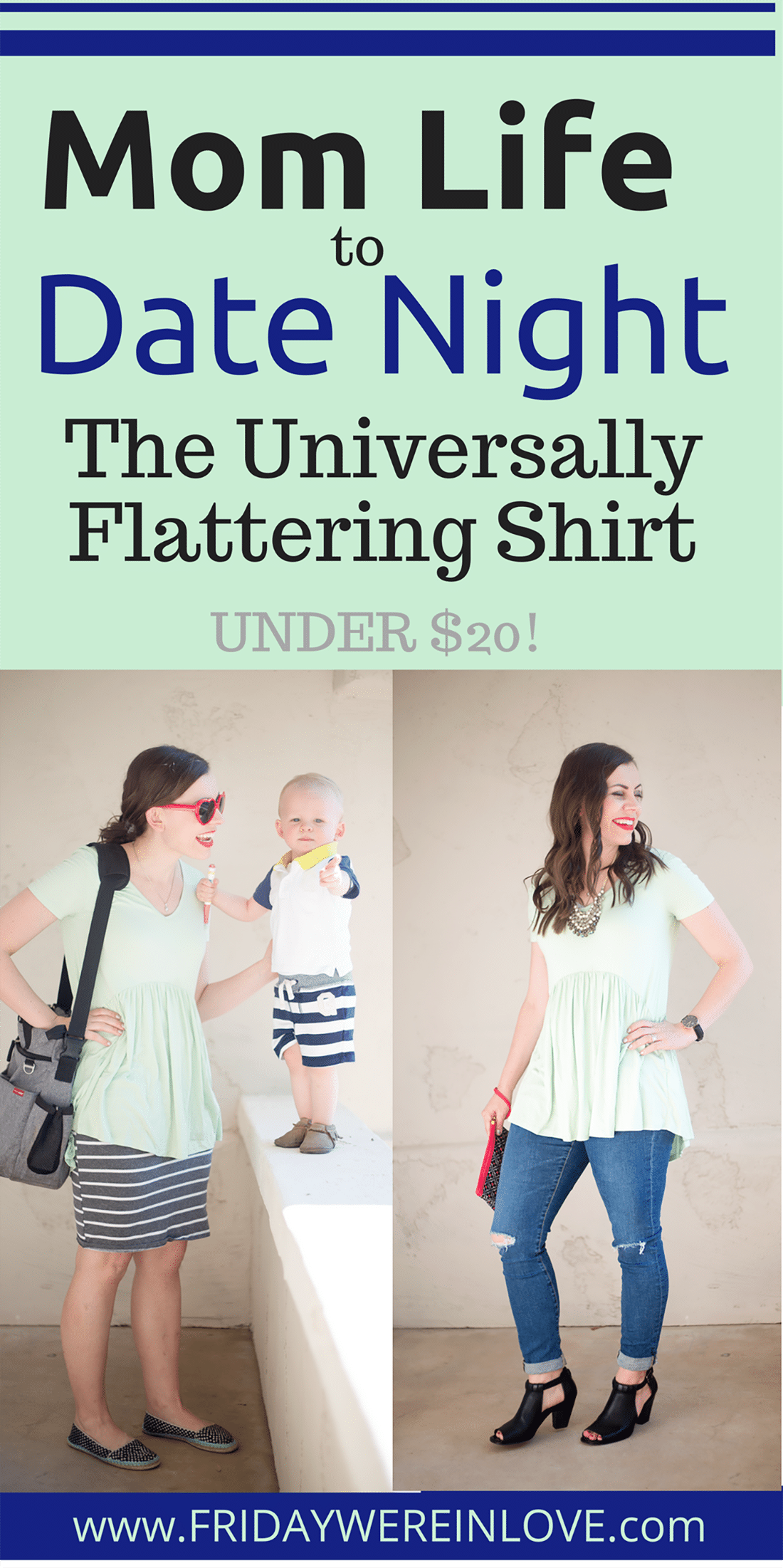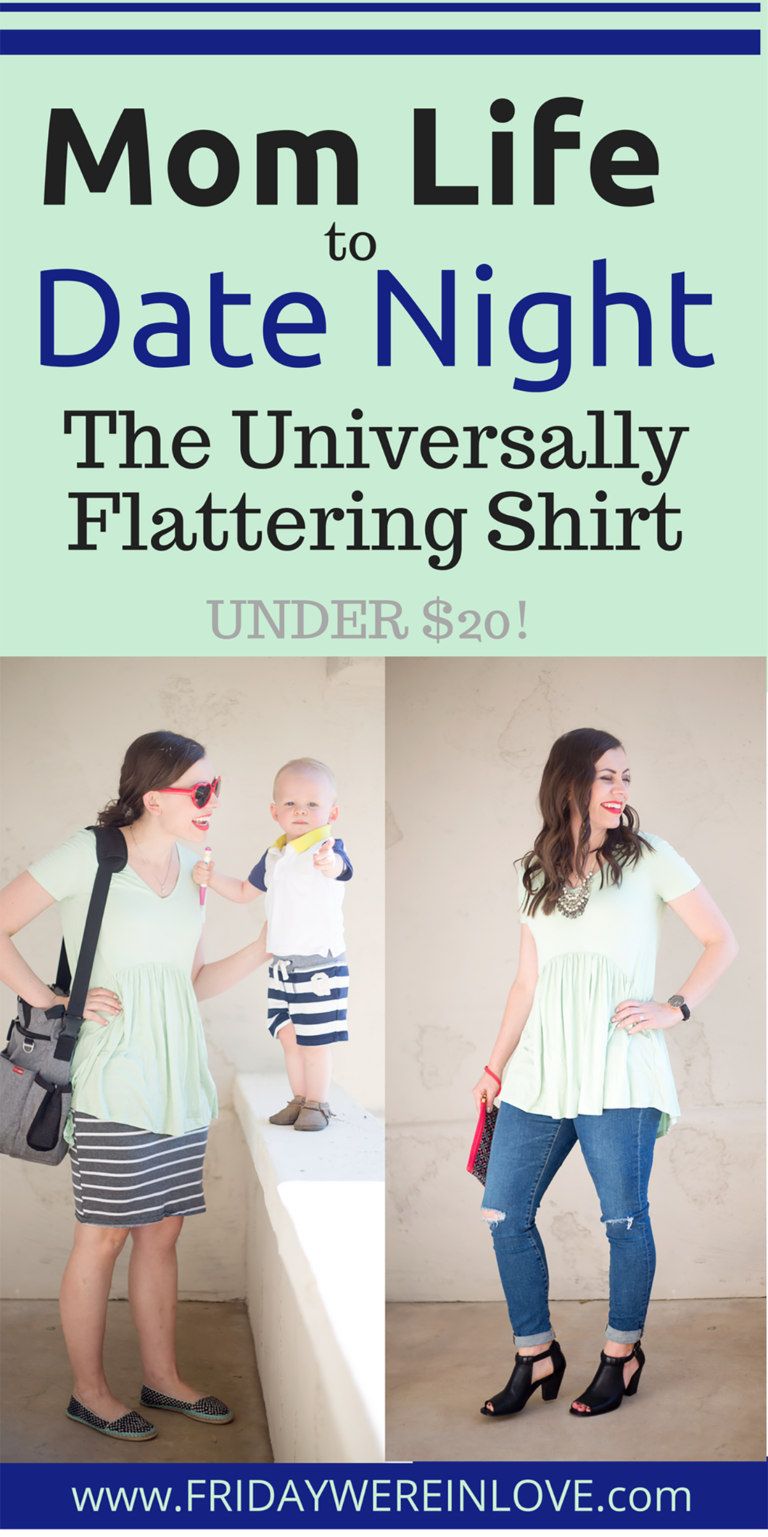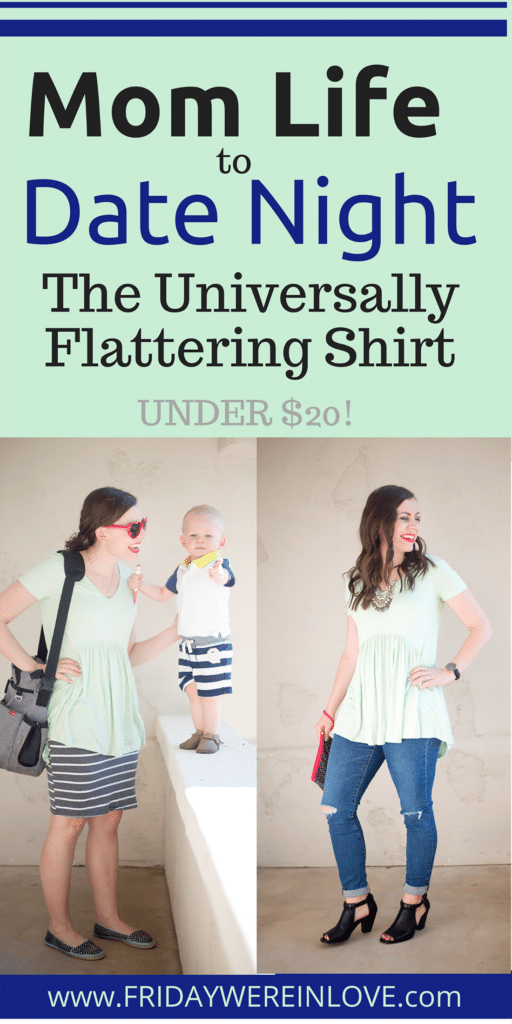 I'm all about finding pieces that work best for your body flattering it and making you feel confident. There's a reason a-line skirts and waist belts are on constant repeat in my wardrobe. Every now and then a perfect piece comes along that just works for everyone, and guys, I can't keep this top to myself. It's already been worn twice this week and I'm ready to order it in every color!
I love pieces that work well with mom life. By the end of most days, I find at least one messy hand print, sidewalk chalk smudge, food particle(s), or a nose wipe somewhere on my clothes. I've learned that dry-clean only just isn't a phrase that belongs on any clothing I'm wearing at this point in my life. Everything needs to be easy to wash, easy to clean, and withstand a messy and busy toddler.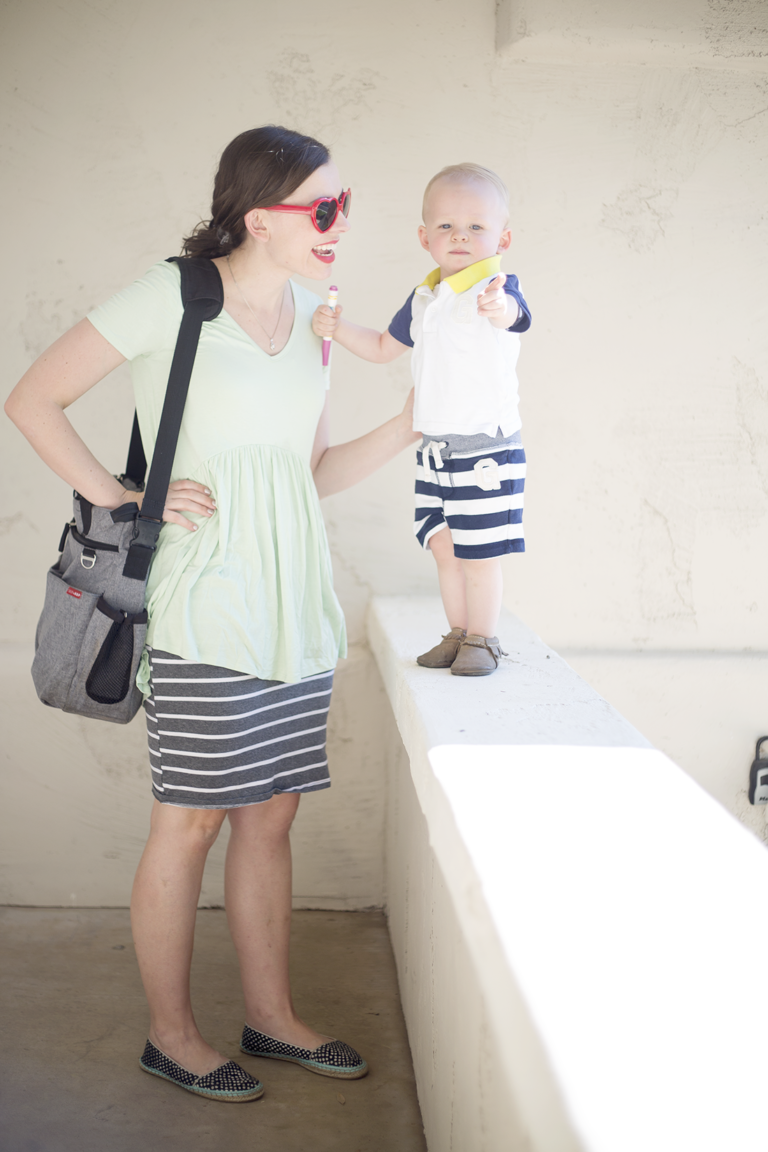 Top (c/o) / Skirt / Shoes / Sunnies / Necklace / Diaper Bag 
I've tried really hard to avoid being a frumpy mom, and it's honestly hard not to be one! You just need functional pieces that go from errands to the playground to scrubbing messes on the floor, and finding something that lets you do that and turn around and look stylish in public is such a winner!
That's why I'm so in love with this knit babydoll tunic from Cents of Style. Right on trend, effortless, easy to clean, and comfortable. Plus today it's part of their Fashion Friday Story, and this tunic plus one other style are only $19.95 + FREE SHIPPING w/code TOPSTORY.
But let's talk about why I love it outside of mom style. It's such a great piece to turn around and dress up for date night! That is, so long as I can get the PB&J handprint off in time! As I type this I'm convincing myself classic black is going to be ordered immediately, that would be perfect and hide toddler surprises even better, but it's hard to go wrong with a mint shade!
I absolutely love that it flatters my postpartum body. What mom pooch? Okay, the pooch was there before the baby, and it's one I would have gladly snatched up as a single lady too! Honestly, it works with every body type. Perfect body- you go, it highlights that thin waist! Have some extra curves? Great! It drapes perfectly! Pregnant? Guess what, it's long and stretchy and covers a bump! Nursing? You'd better believe it's stretchy enough to work great for a new mom too! Can we all just make a pact to make babydoll/peplum shirts stay in style forever, because clearly they are doing all of us a favor!

I love pairing this fun knit that flatters with my favorite jeans that have some texture and style and also suck in the postpartum remains and are worth every penny, some comfy peep toe heels, statement jewelry, my favorite watch, and of course, bright lipstick.
It's easy, it's effortless, it's perfect for a movie or a casual spring/summer date, and no one will have any idea that you spent approximately 30 minutes of your day picking up crushed Goldfish crackers.
*This post contains affiliate links 
*I received this product in exchange for images, but opinions and love are all my own! 
Get 365 Date Ideas!
We want to help you have the best date nights ever! Grab this FREE printable with 365 date ideas, a date for every day of the year so you never run out of ideas!