Toddler Investment Pieces Worth the Splurge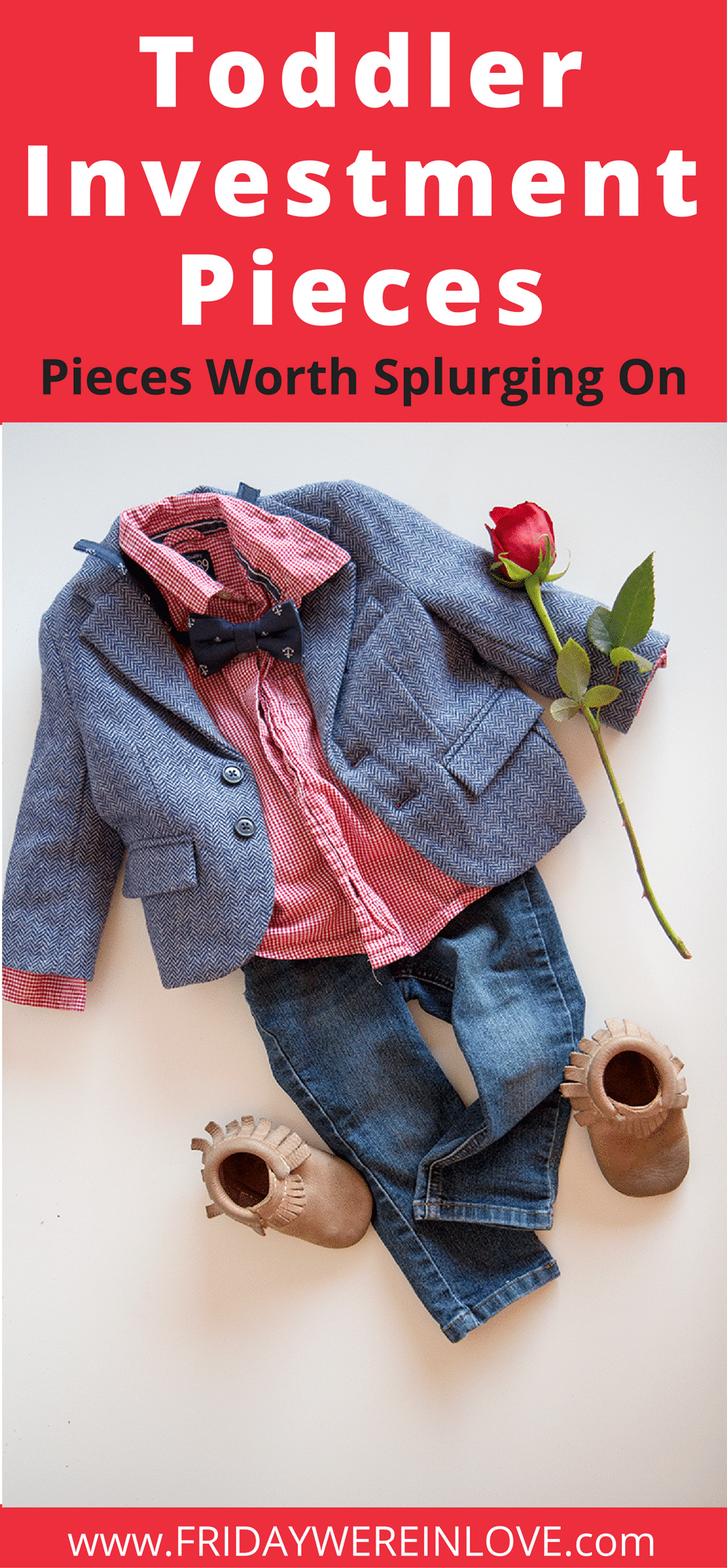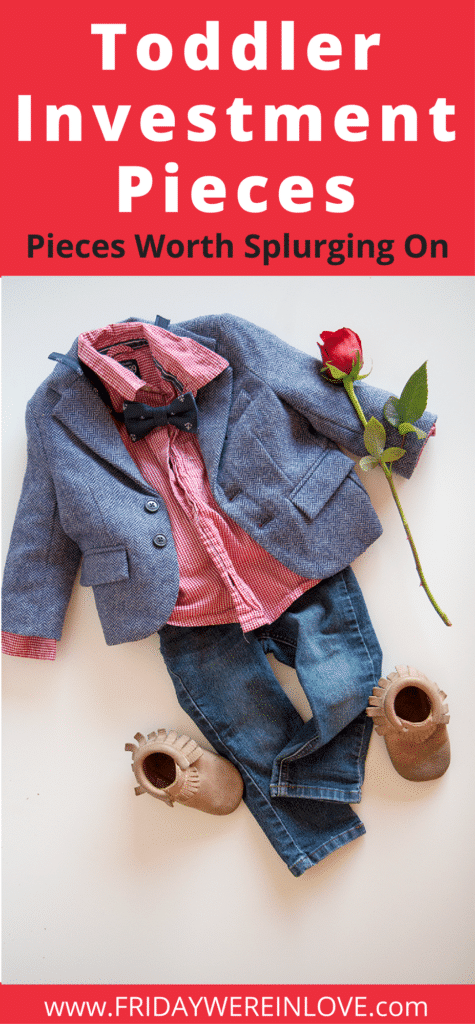 This post is sponsored by Persil ProClean, but my obsession with purchasing cute baby clothes is all my own! 
It's kind of an interesting thing to start motherhood in your 30's. You're a bit more established in life, but still watching your pennies and thinking about the future. Instead of the need to pinch every single one, there's room for a few splurges. But in the same breath, I'm always thinking how quickly babies and toddlers change and grow and how products and clothing are only used for so long. I try to lean on the cheap side for most things finding the best deals for the best value, but I've certainly fallen prey to some splurging and impulse buys because sometimes that darling baby outfit just really needs to be a part of my child's existence!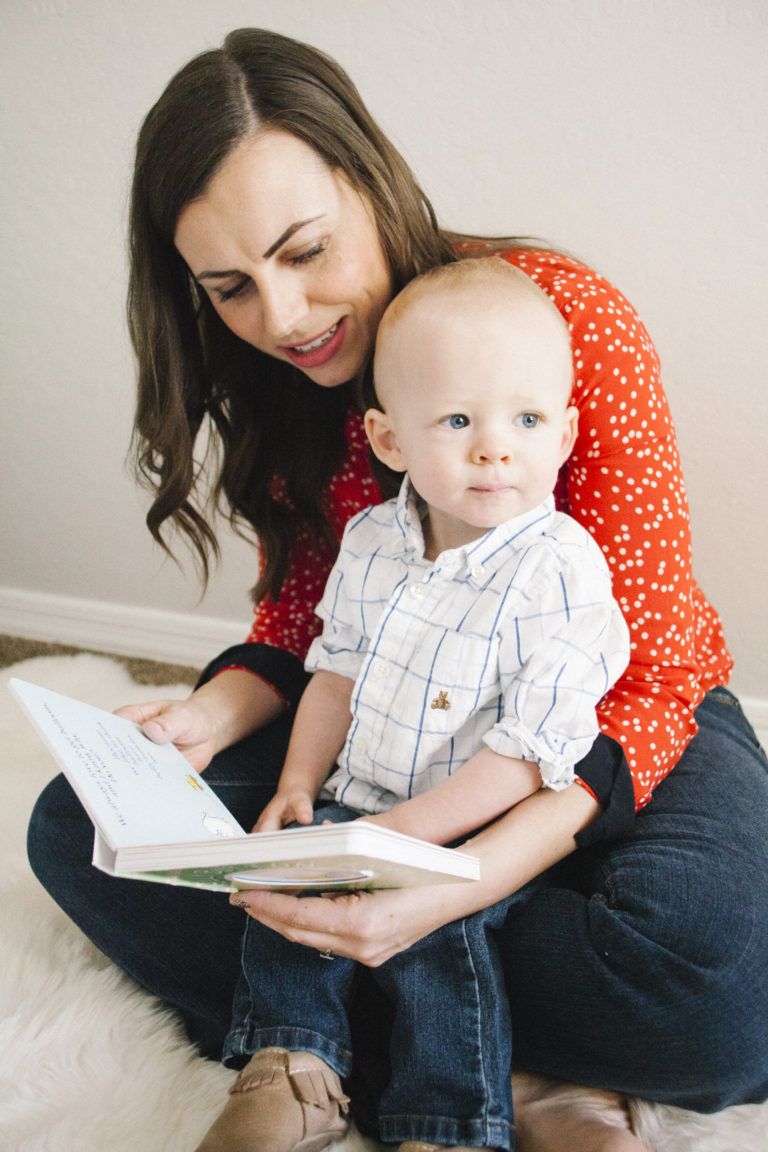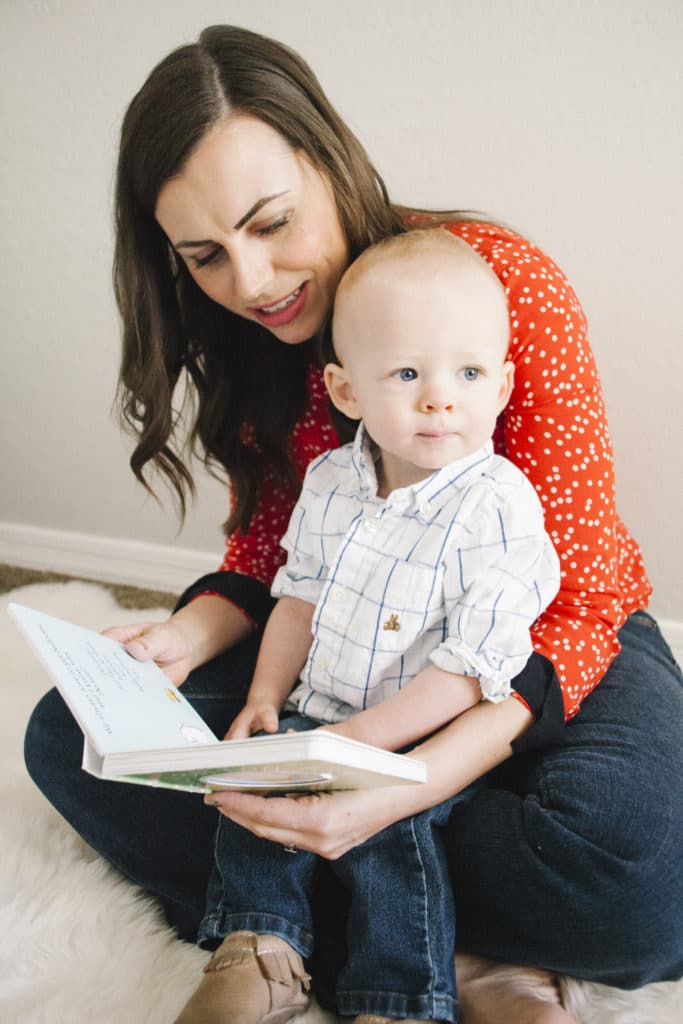 Now that we're almost a year-and-a-half into parenting a very active, very messy, very busy little boy, it's been interesting to me to see the items that have really held up and were worth every penny, and those things I should have passed on or really only bought used with full expectation for limited use. Particularly when it comes to a baby/toddler wardrobe, there are some items that I'd recommend over and over again, and I can't wait to share my list of items that are worth paying a little more for!
High quality, thick fabric, tall toddler jeans. Yes, I have a tall kid, but I think everyone should go with tall for a reason! Pants are so easy to roll up and roll down as they grow. Most kids start to lean out the more the walk- err I should say run, because that happens more than walking eventually. Getting a lean pair with an adjustable waist that works when kids are a size smaller than the tag is the way to go. The pants will lean out with them and unfold with them as they grow, and last a really long time through the process! I even bought a name brand pair from an upscale store embarrassed I paid so much at first, but now that we're going on four solid months of regular wear and they look amazing and fit amazing I've actually spent less cost-per-wear on quality toddler jeans. Plus, high-quality is a must so the knees stay intact and you aren't afraid to let them play and get dirty.
A cute jacket/hoodie. We have two of these currently, and it's something my toddler wears almost every time we leave the house. I'm so glad I splurged on the fun striped print and that it always looks cute as a stand-alone piece because it's what he's seen in so often! Even as summer comes I know we'll use it in the evenings while we travel or go camping, and it's a piece that lasts closer to a year instead of the typical two months. You can get away with an oversized and an undersized, it's a beautiful thing.
Quality leather shoes. We've gone with the baby mocs trend and I have to admit I felt crazy spending more on a pair of baby shoes than my own shoes when I bought my first pair. However, we sized up in the winter and had him wear thick socks with his first pair and they worked great! As spring/summer came and he grew we removed the socks and shoes fit until the end of summer. I watched two pairs of shoes be used for an entire year and really we could have made one work great. I once again thought to cost/wear and I was amazed at the bang for my buck! We did it again this winter and I'm excited to know that the socks will come off soon and the shoes should still work for a while. 
Large muslin swaddles. I once again felt super spendy getting the darling fox print swaddle just because I knew it would look great with a fox hat for newborn pictures, but this swaddle is something we still use all the time! It kept him snug to sleep in his first six months of life, and Jacob could still get him to sleep in his arms at church for six more months when he used the swaddle. It's soft, high quality, and larger than normal swaddles so it works as he's grown. It's now a beloved blanket he carries with him. It's a burp cloth in a pinch, it's a picnic blanket, and it's a comfort object. It's been so used and loved that I purchased more and if we're lucky enough to get another child I'll definitely ditch the cheap ones next time and buy large, high-quality, cute printed swaddles only.
Sleep sacks. Every parent has a different kind they swear by: some are swaddling forms, some are for warmth, and some are just to help you kid learn that going in the sack means it's time to sleep. We've had a few different types, but the one I gulped down the price to buy and try at the recommendation of a friend that's soft and cotton has been worth every penny! Our child goes right to sleep when he's zipped up, and he even carries them around as comfort objects like a blanket when he's not snuggling a swaddle blanket. They are getting worn out because he loves and uses them so much. Plus, can you put a price on sleep? Worth the splurge for sure!
A church outfit you adore. If you're a church-going type, I can't say enough for one really sharp outfit. We've learned to get a few, but our child wears these weekly and looks and feels great. I'm so glad he's learned to dress up early. I'm so glad we get so many compliments, and I'm so glad I can reflect on his darling-ness instead of his state of mayhem during church. Just find two outfits you can mix and match and make sure they are machine washable and you're set! And did I mention I often steal these cute pieces for family pictures, family dates, etc.? They can get a lot of wear and are worth spending a little extra on.
An accessory you'll love that works for several sizes. Who knew that bow tie and suspender set would be the gift that keeps on giving after last Easter? It should fit him for another year, and every time I dress him in them I can't wipe the grin off my face! I know girl moms who love a certain bow or headband and use it almost daily. Find one you're really obsessed with that's a classic color and go for it! Your kid may use it for years and you'll be so glad you spent the money to get the one you'll love forever.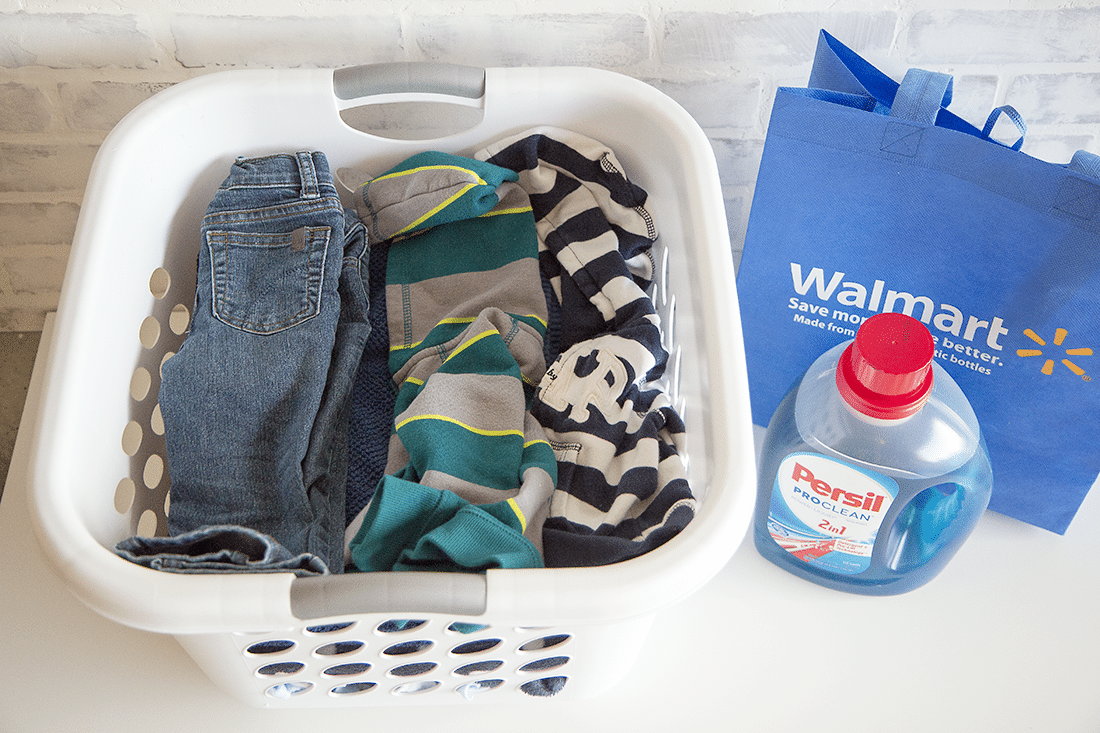 So I have to add one more secret to how I keep all these toddler splurges looking so great. The right detergent makes all the difference! With so much laundry and all the food, outside, and busy toddler messes and stains, we've learned that using a product that keeps these splurges looking their best is absolutely crucial! We've recently tried Persil ProClean and we've fallen in love! It was easy to find and a good deal at Walmart, plus hey, you can't go wrong with a coupon either. I've watched set in chocolate and grass stains leave the cheap t-shirts I planned I toss and didn't splurge on, so you'd better believe it's saving these investment pieces and keeping them looking amazing and last until our child outgrows them. Anyone with a toddler knows that huge with how much destruction they wreak on nice clothing! But now it's #PersilProClean to the rescue, and I'm so excited about the new Persil Pro10 Formula too (also easy to pick up at Walmart)!
I'd love to hear your experiences moms, any pieces that you've bought that totally surprised you as amazing values and totally worth their price tag? Because clearly, I love a good excuse to justify a good shopping trip for baby clothes!
Get 365 Date Ideas!
We want to help you have the best date nights ever! Grab this FREE printable with 365 date ideas, a date for every day of the year so you never run out of ideas!