Toddler Messes and My New Habit of Stashing Wipes Everywhere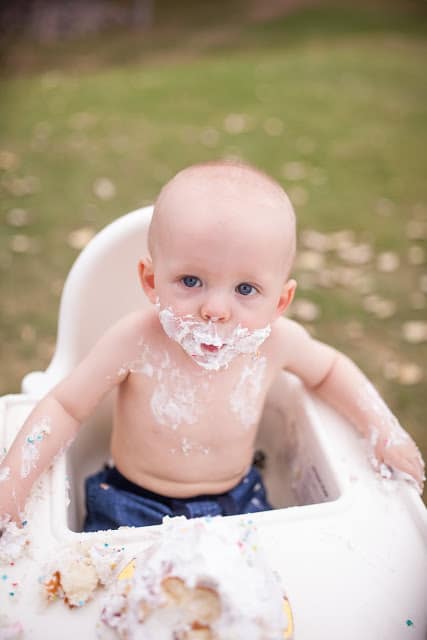 Patience is a virtue, and one most toddlers don't seem to have. You could say that there's at least an hour of my day every day spent cleaning the messes an impatient toddler created. I feel like there are always wipes in my hand ready to clean something.
He loves to throw his food off his high chair to signal he's done. If I watch him he does it without breaking eye contact making sure to send the signal. Oh the poor floors! On the bright side, they've never been mopped so much in their existence!
We keep most doors shut and locked, but if there's garbage anywhere you'd better believe he'll find it and scatter it before I can sprint from one side of the room to the other. I keep thinking this is where osteoporosis must really come from- the bending to pick up and the wipes I use to sanitize.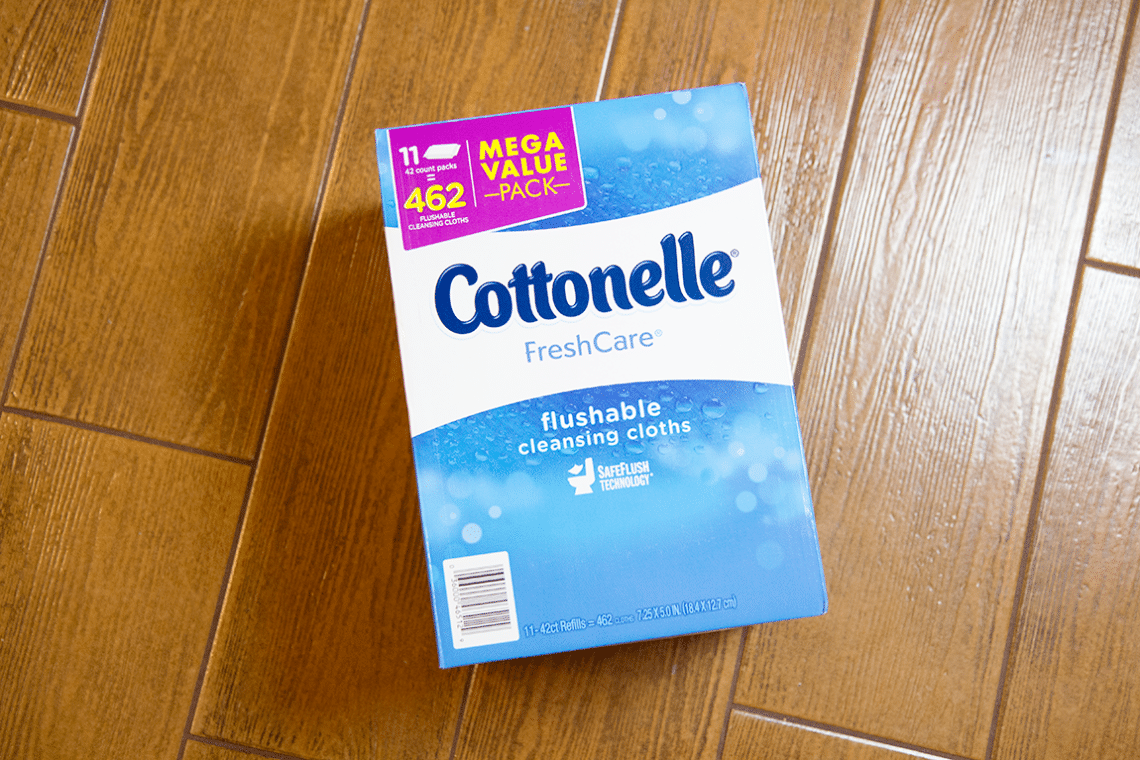 We've taught our little guy to use elimination communication, aka infant potty training. He's done awesome, and I've had so many ask for a full post on that which I promise is coming! I wanted to reach one year old before we did that, and we're just about there so it's coming in a few weeks! But this is one area that really shows his lack of patience. He does get until he's actually done his business on the toilet, then something snaps. We're talking it's out of his body and less than a second later he's arching his back trying to jump off the toilet. For someone who sits there waiting without much issue it's hilarious to see. I've learned a huge trick in making sure I'm not cleaning the grossest of substances off the toilet or floor caused by his sudden movement, and that's having flushable wipes on top the toilet, and one out in my hand ready for the second I see the back arch. Our favorite is the Cottonelle® FreshCare® Flushable Cleansing Cloths, which we love grabbing in bulk at Sam's Club so we 11 packs for a total of 462 sheets distributed among our three bathrooms. We've honestly used this for months so you can imagine my delight when they asked if we wanted to team up to sponsor. There's nothing so great as an influencer as a brand you use and love reaching out to you!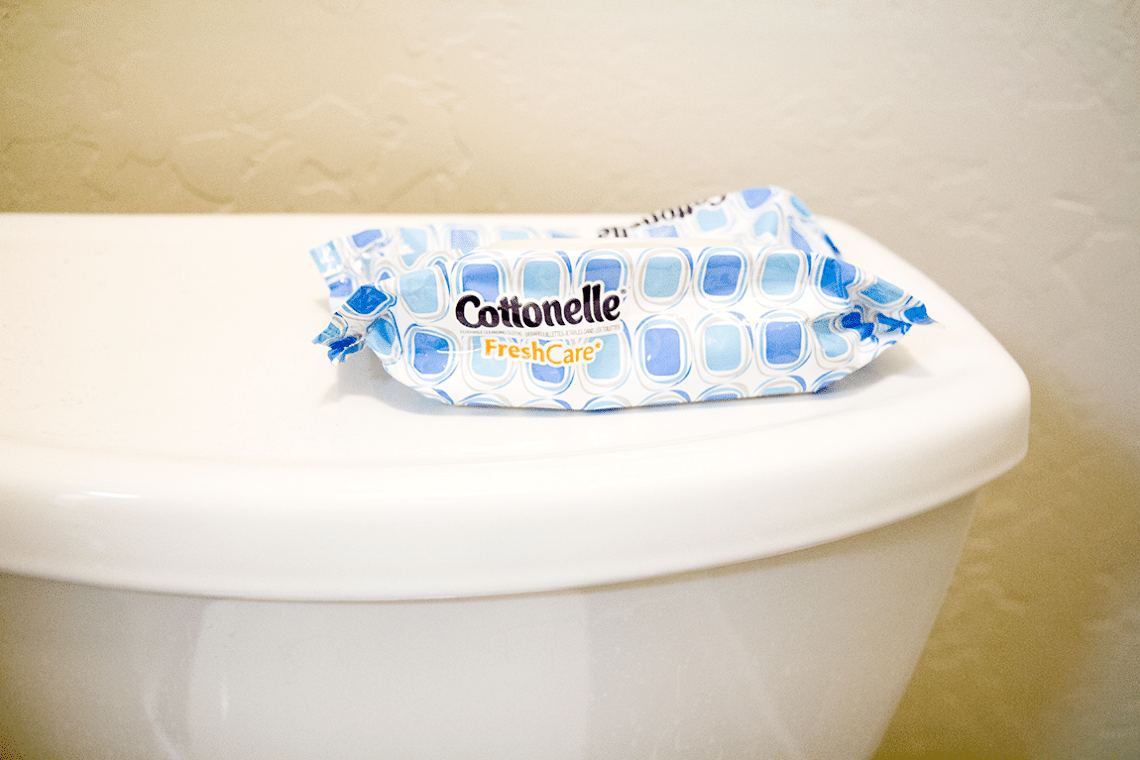 Anyway, I have a flushable wipe on hand and I'm able to do a quick swipe on both ends before any mess is created. If it's needed, I can use the flip top lid easily and grab another after the main mess is gone to finish the job. I'm a fan knowing Mack is learning to use the toilet and can learn to sit until he's done and it's okay to get off when he is- he's mastering the art! He's also experiencing a more confident clean and not being uncomfortable. And I'm loving the SafeFlush Technologyâ"¢ knowing they start to break down immediately after flushing so I'm not stressed about plumbing issues. Well at least not with wipes, who knows when he'll learn to flush other items…but that's another problem we'll tackle another day. We go ahead and flush them with ease and no worry or hassle grabbing traditional baby wipes in the moment, and that's one thing making the mess of parenthood much easier in my life! Baby is clean, potty training is going smoothly, and when he's old enough to learn to wipe himself he'll already know we have flushable wipes handy for him to use as he always has.
Now if someone could just invent a flip top one-two wipe for around the high chair parameter, my life would be so much easier!
Get 365 Date Ideas!
We want to help you have the best date nights ever! Grab this FREE printable with 365 date ideas, a date for every day of the year so you never run out of ideas!